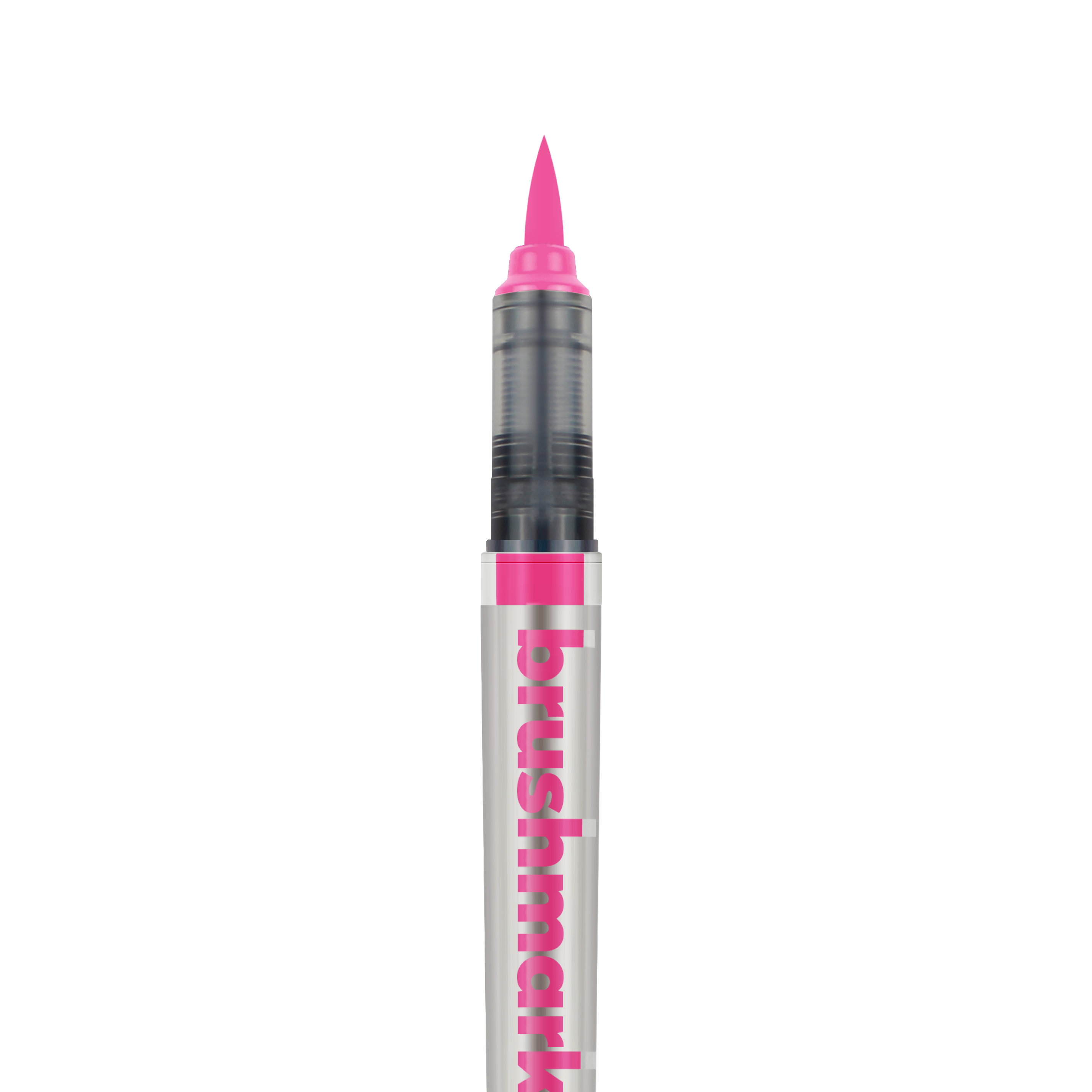 Brushmarker Pro Rose Pink 168
Available, delivery time: 1-3 days
Brushmarker Pro Rose Pink 168
Apply colour with the brush, hit it with a touch of water and watch the pigments travel over the paper. Watercolouring is a fascinating and almost meditative process.
The watercolour 'Brushmarker Pro' by Karin make this process easier than ever before. Choose from a variety of colours that blend well with each other and water. Spread the non-toxic watercolour directly onto the paper and blend your colours there using water. Mixing watercolours beforehand and guessing, whether the mix is to thick or thin, is a thing of the past.
In addition to that the durable brush tip of these markers is excellent for lettering, which makes them even more versatile.