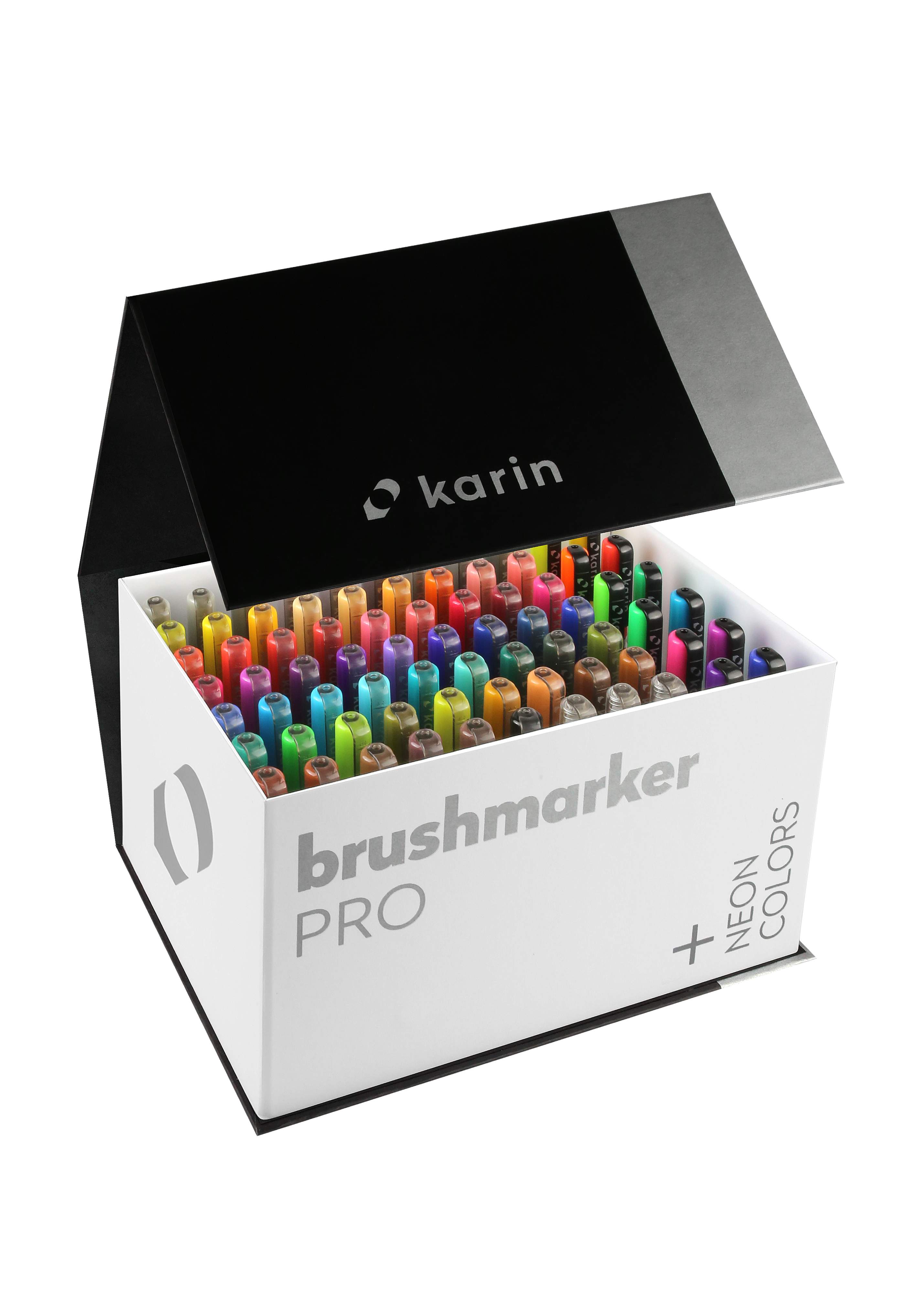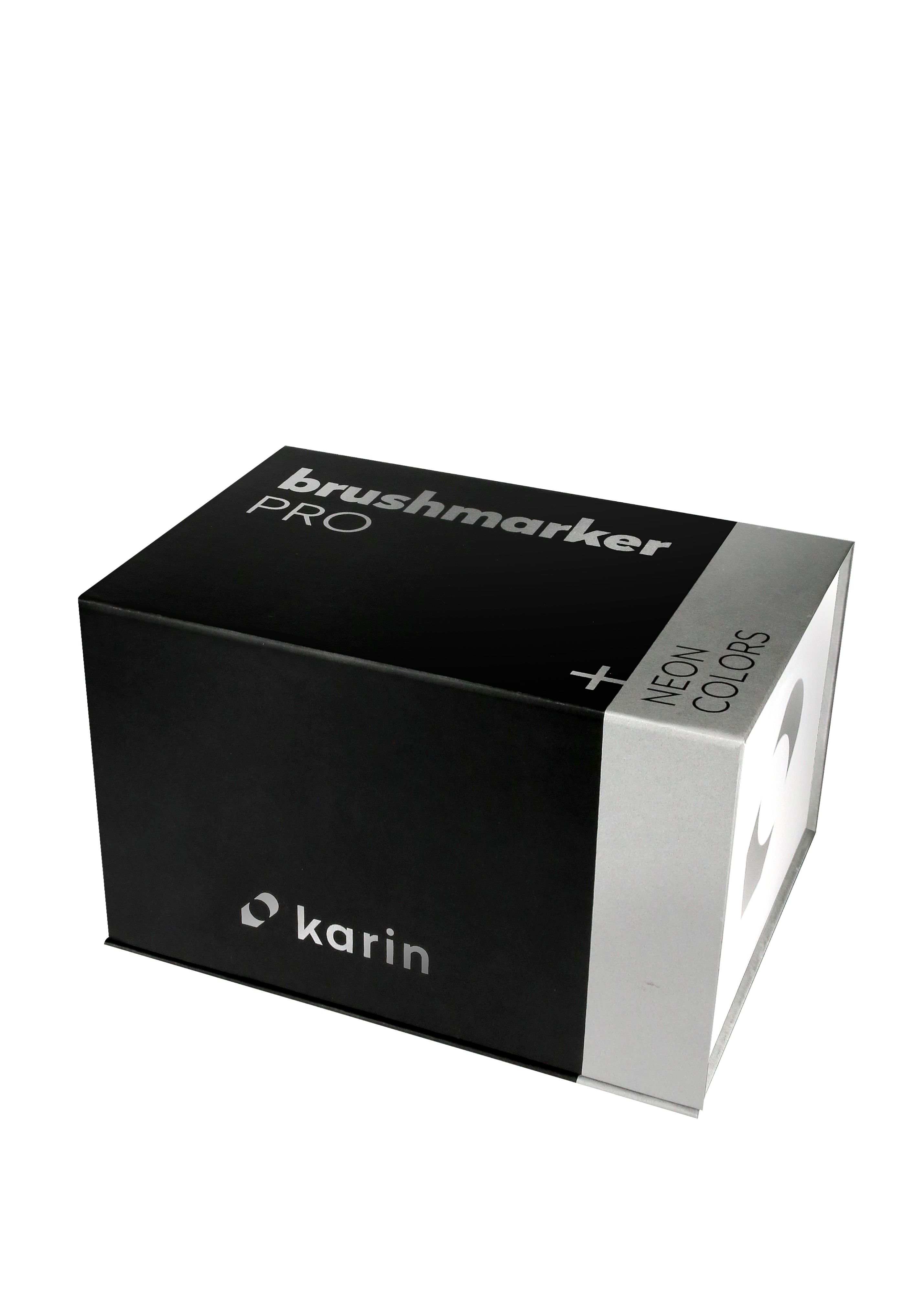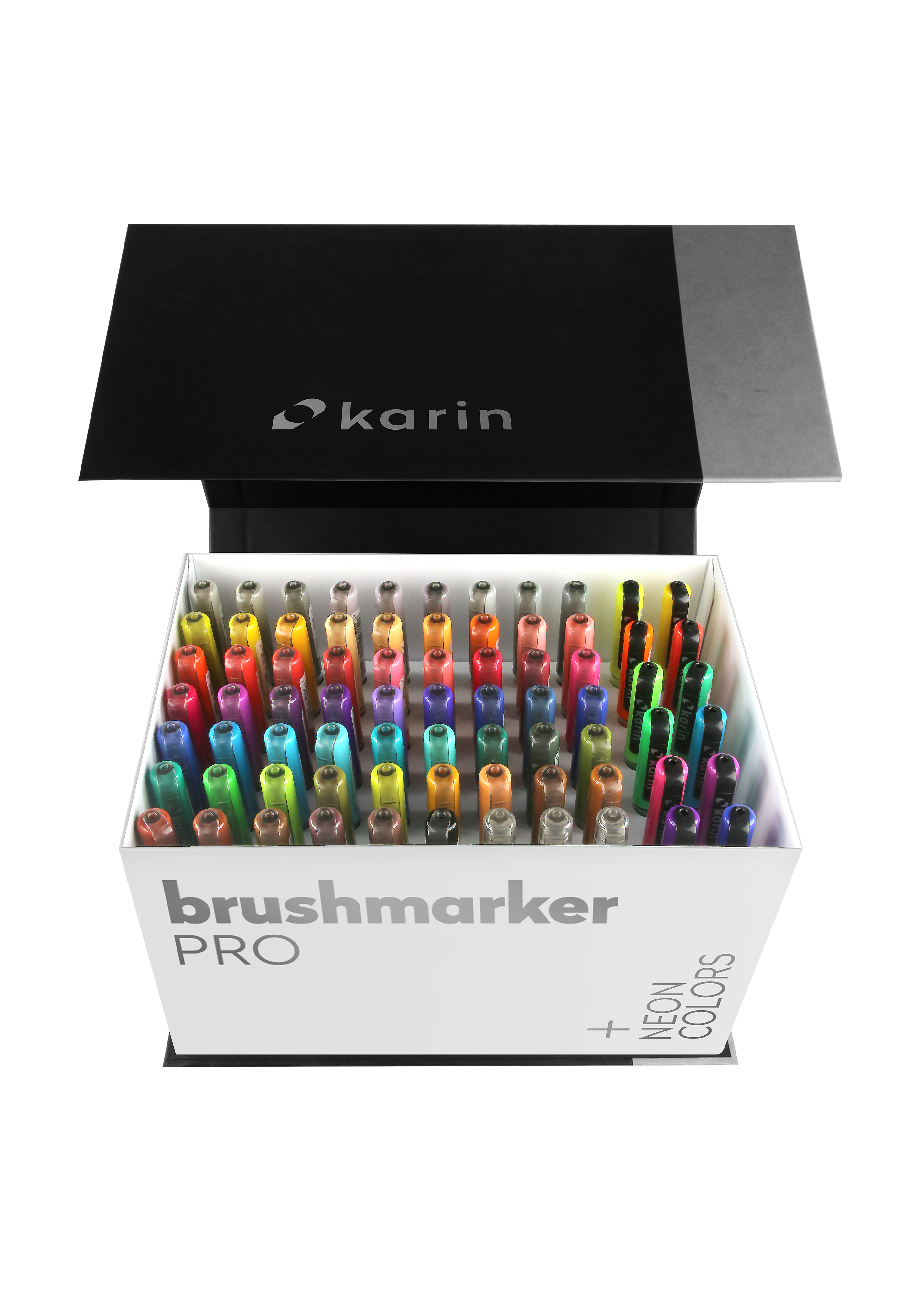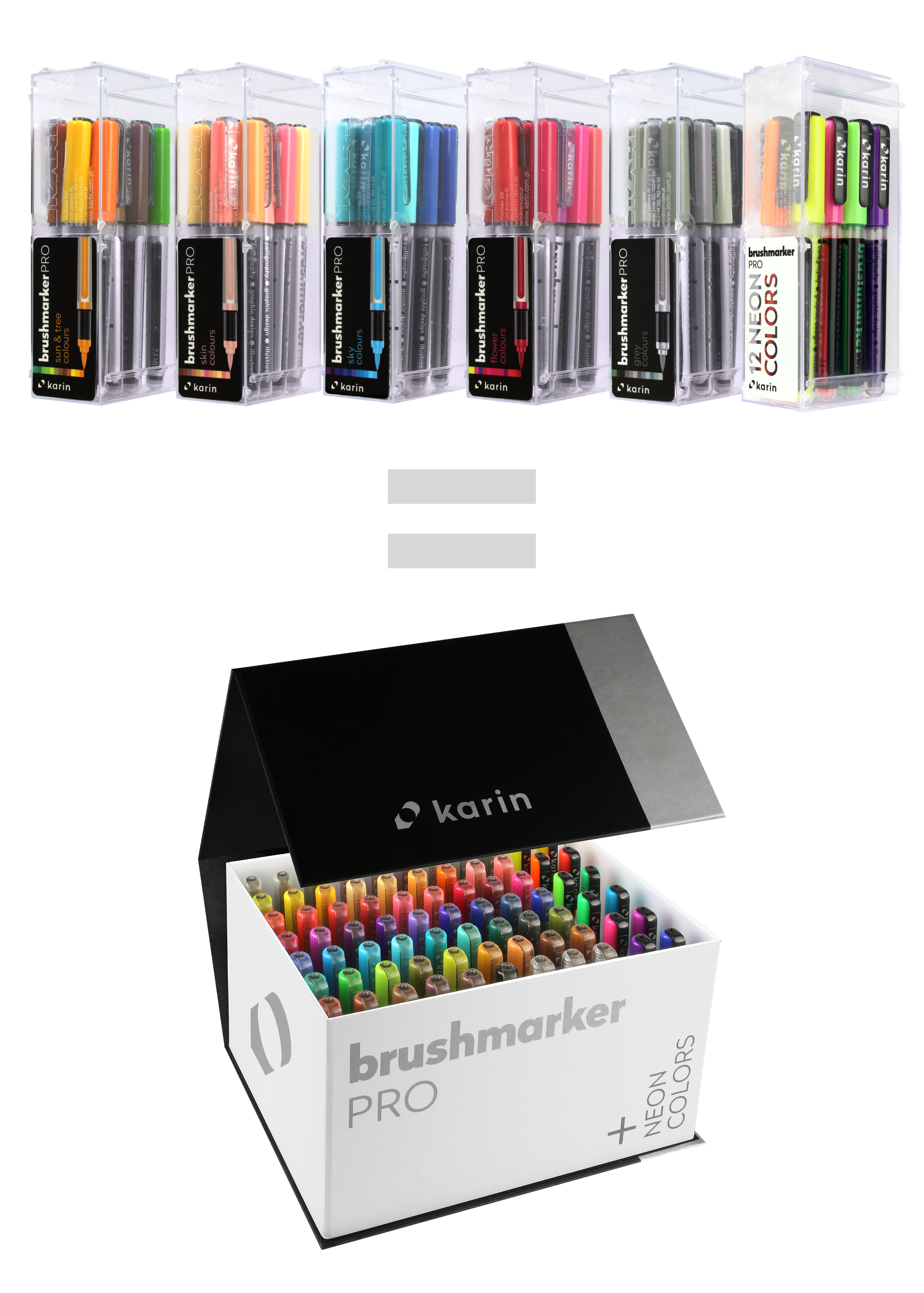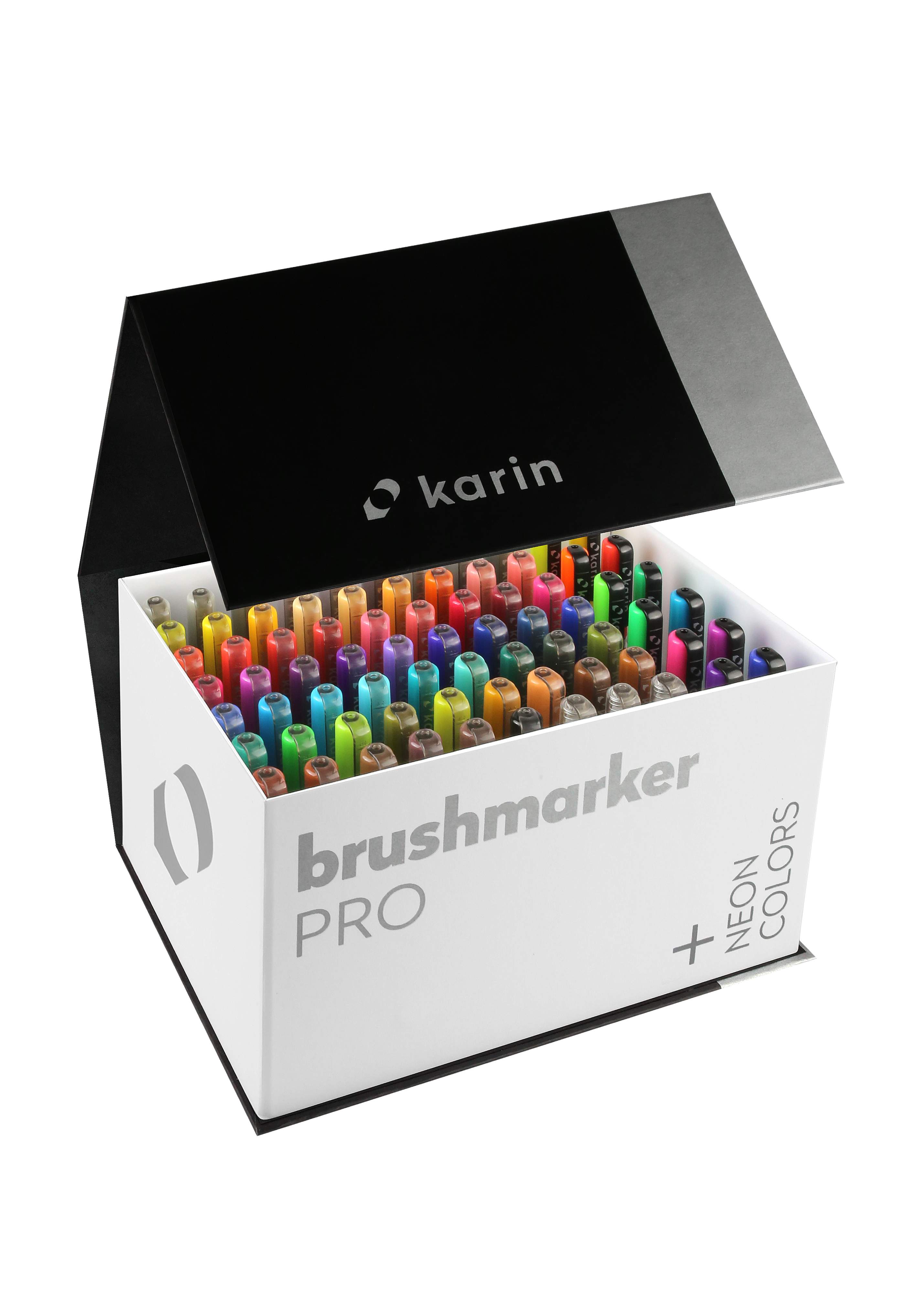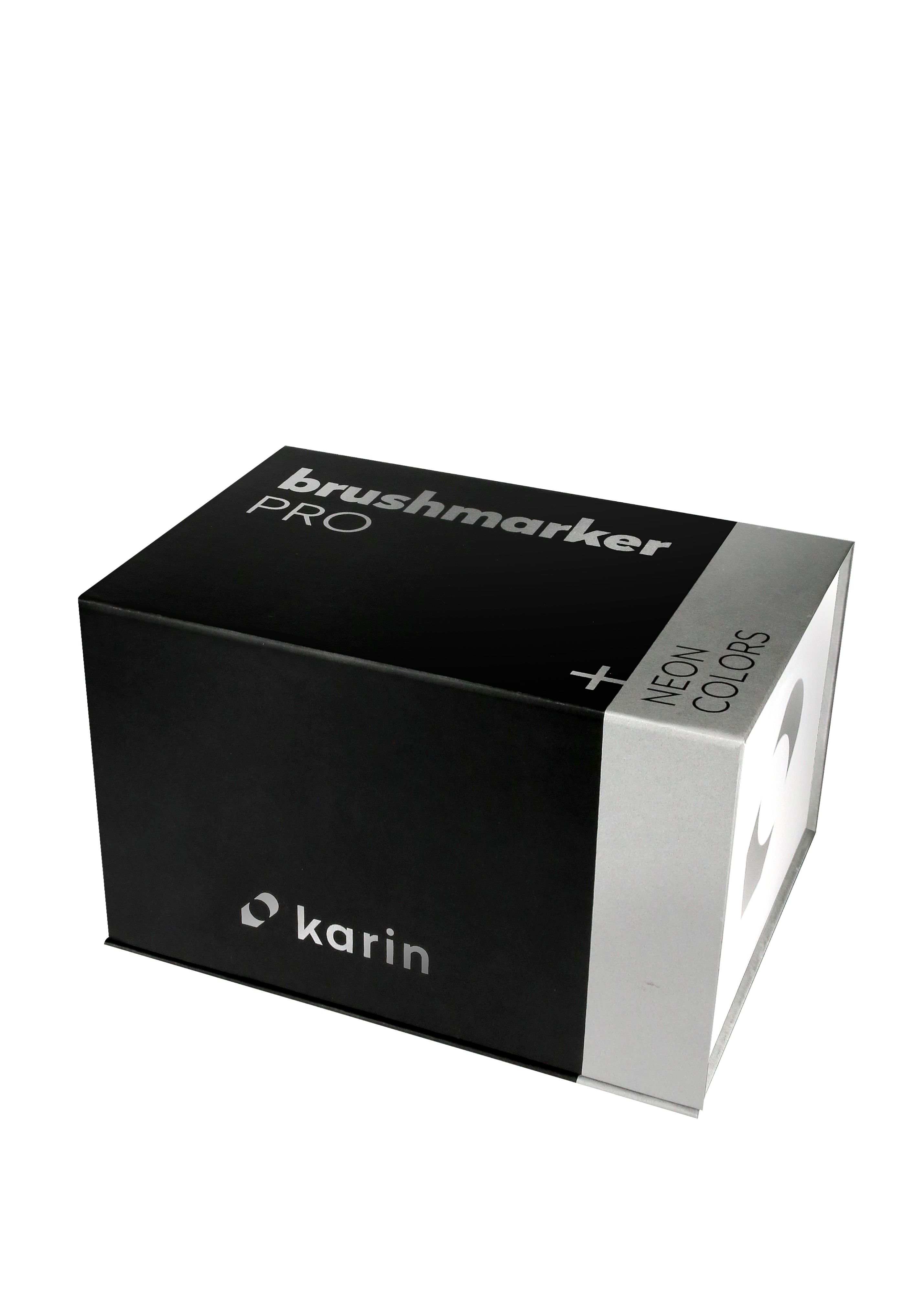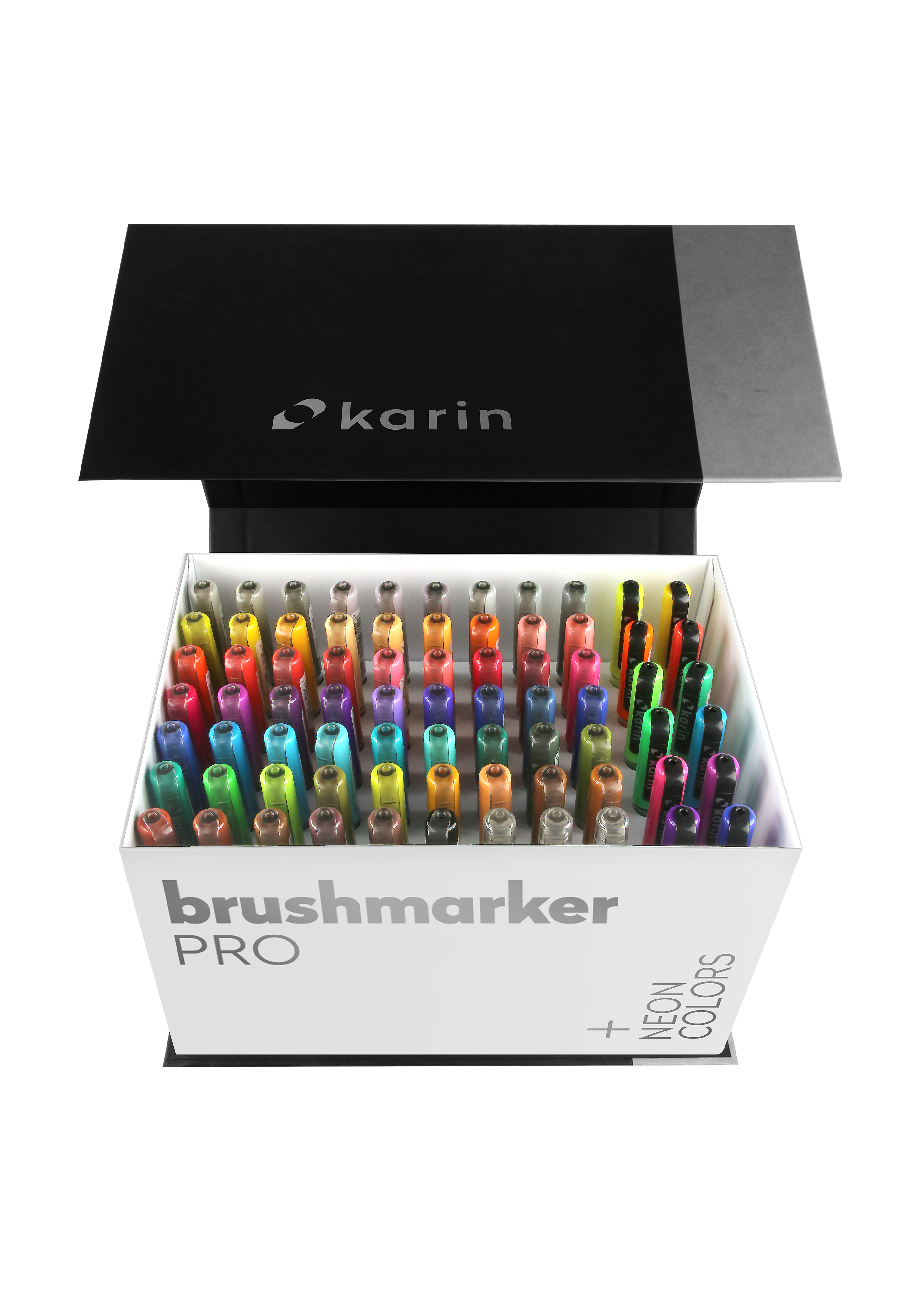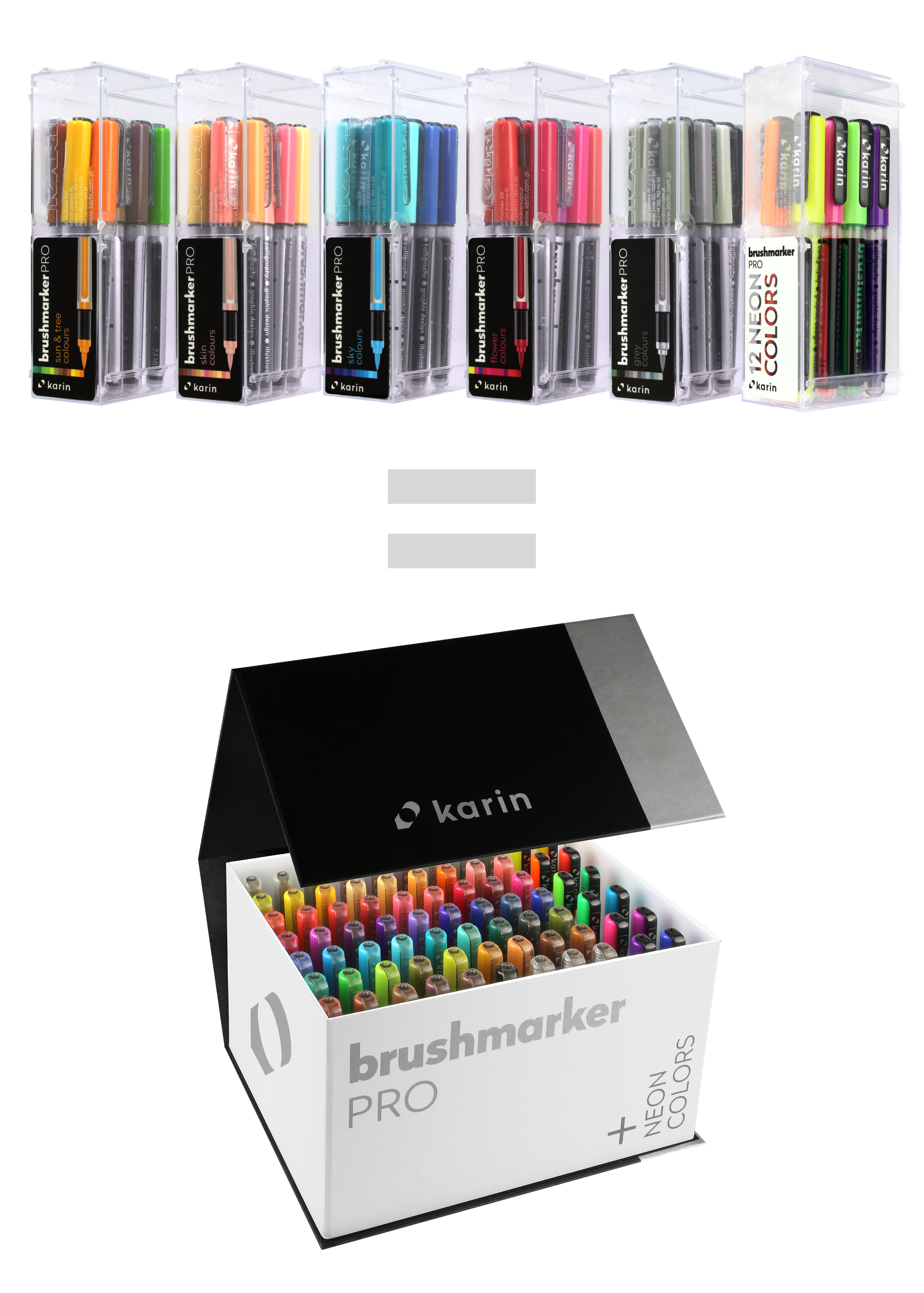 BrushmarkerPRO | MegaBox 72 colors + 3 blenders
Available, delivery time: 1-3 days
BrushmarkerPRO | MegaBox 72 colors + 3 blenders
Apply colour with the brush, hit it with a touch of water and watch the pigments travel over the paper. Watercolouring is a fascinating and almost meditative process.
The watercolour 'Brushmarker Pro' by Karin make this process easier than ever before. Choose from a variety of colours that blend well with each other and water. Spread the non-toxic watercolour directly onto the paper and blend your colours there using water. Mixing watercolours beforehand and guessing, whether the mix is to thick or thin, is a thing of the past.
In addition to that the durable brush tip of these markers is excellent for lettering, which makes them even more versatile.
Colours included:
Almond 216, Amber 195, Apple 210, Arctic Blue 264, Black 30, Blender, Blush 172, Burgundy 075, Canary 166, Cerise 375, Cinnamon 199, Cocoa213, Cool Aqua 24, Cool Grey 1.160, Cool Grey 2.159, Cool Grey 3.158, Copper Brown 282, Curry 297, Cyan 207, Egyptian Blue 305, Fire Red 092, Gold 283, Grass 253, Henna105, Indigo Blue 169, Lilac 226, Lime Green 71, Lipstic Red 181, Lush Green 228, Magenta 359, Magenta Red 170, Neon Blue, Neon Canary, Neon Green, Neon Light Green, Neon Orange Red, Neon Orange, Neon Pink, Neon Red Lilac, Neon Violet Blue, Neon Violet, Neon Yellow Green, Neon Yellow, Neutral Grey 1.133, Neutral Grey 2.132, Neutral Grey 3.131, Ocean Teal 377, Ochre 552, Olive Black 447, Olive Green 281, Orange Red 51, Pale Orange 357, Pale Pink 220, Pale Violet 247, Plum 197, Praline 385, Red 29, Red Lilac 358, Rose Pink 168, Rose Wood 272, Royal Blue 45, Sand Stone 174, Sapphire Blue 189, Sepia74, Sky Blue 621, Soft Peach 1.200, Soft Peach 2.201, Sylphur Yellow 269, Turquoise 654, Violet Blue 688, Warm Grey 2.277, Warm Grey 3.276,

! Shipping only inside Germany !