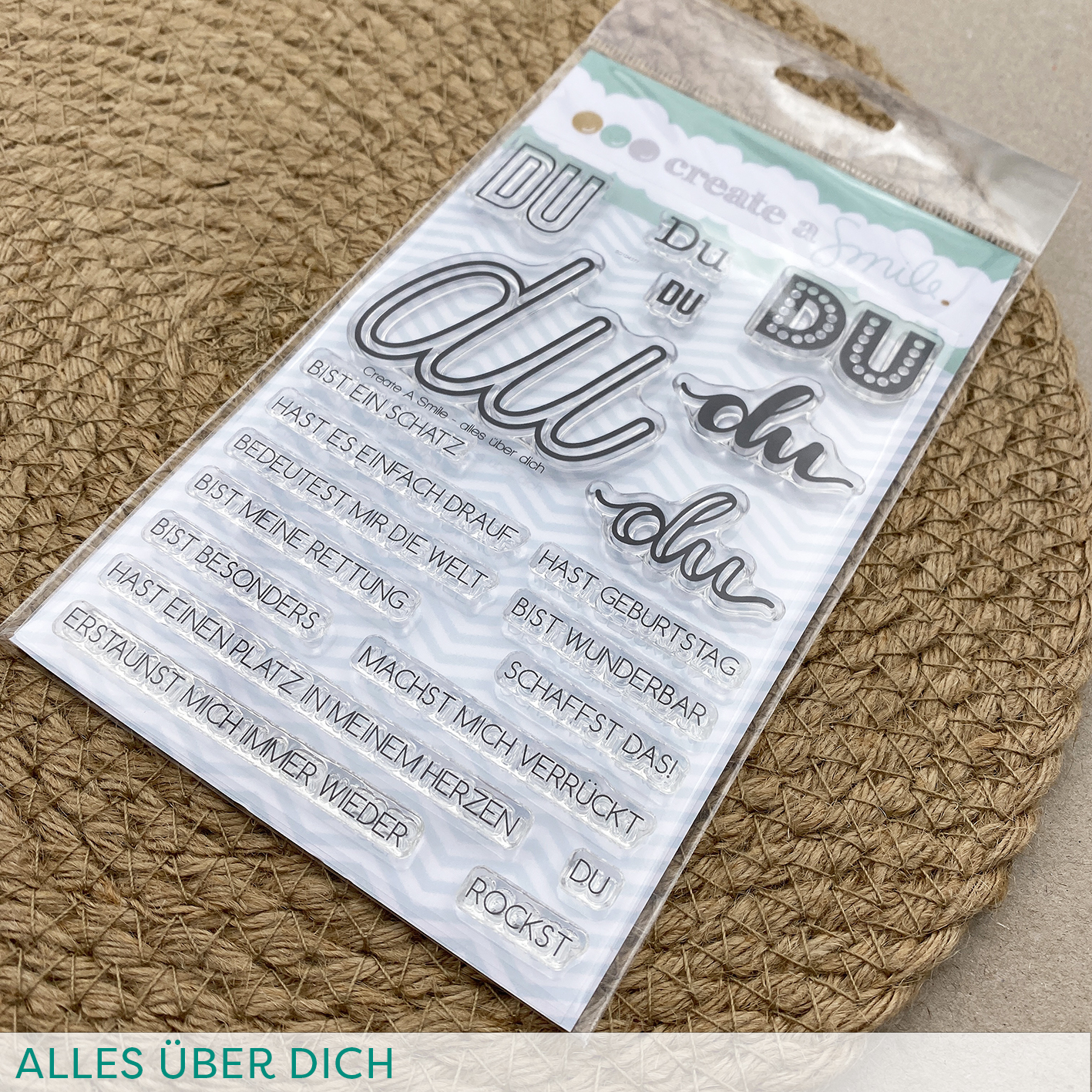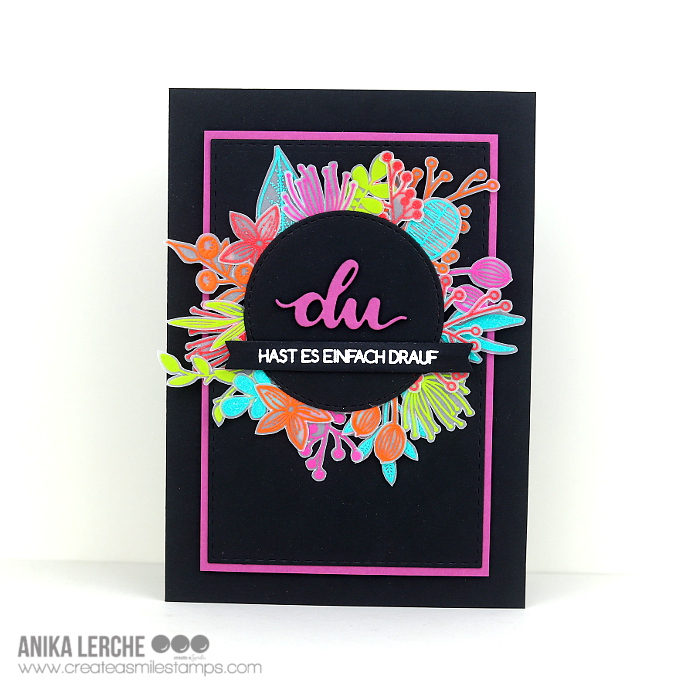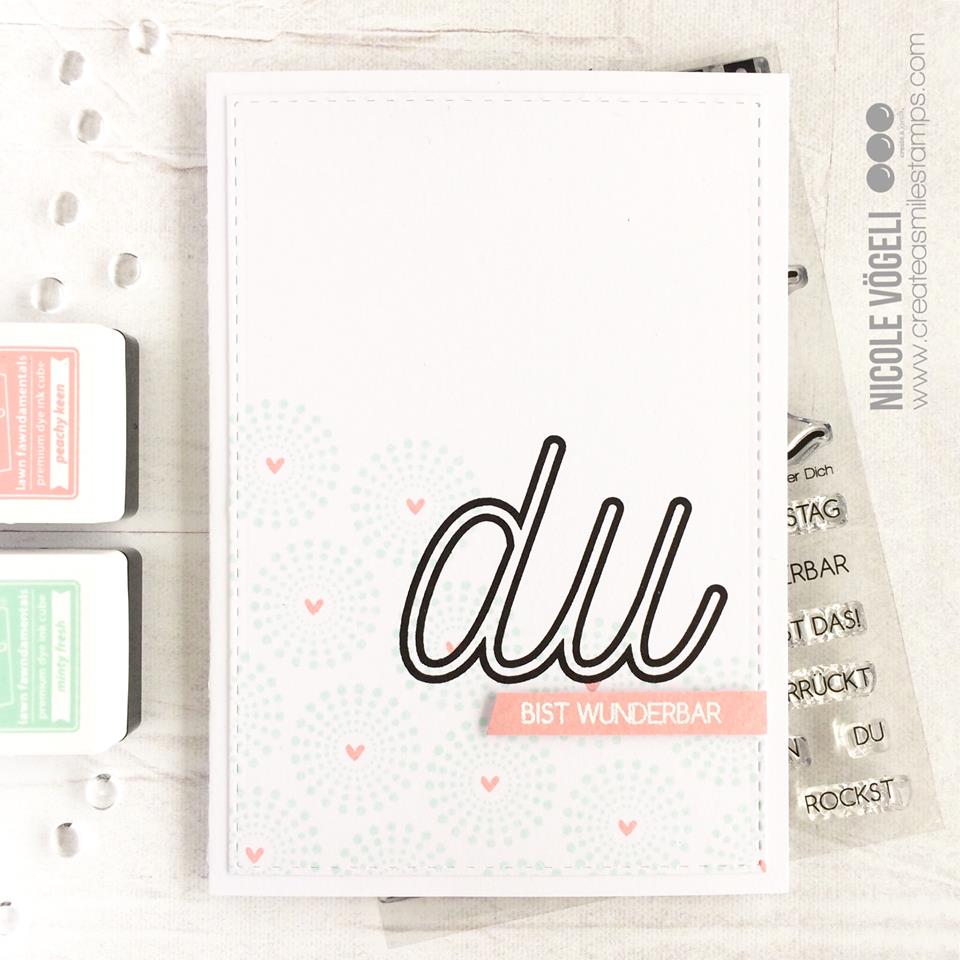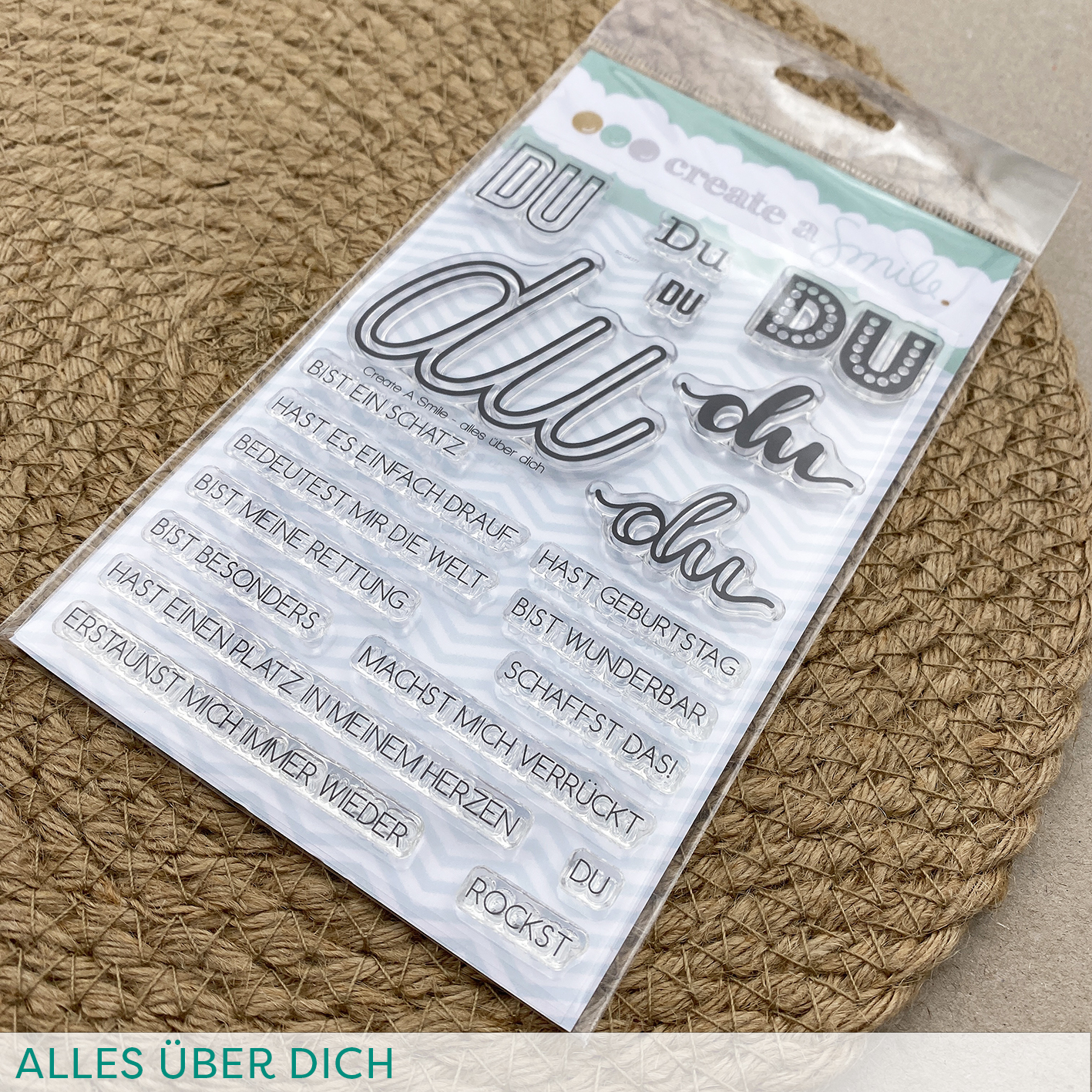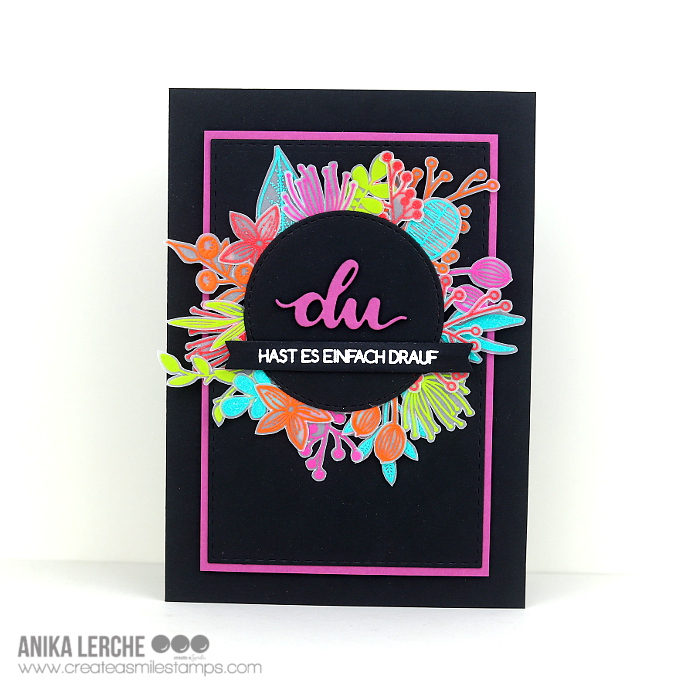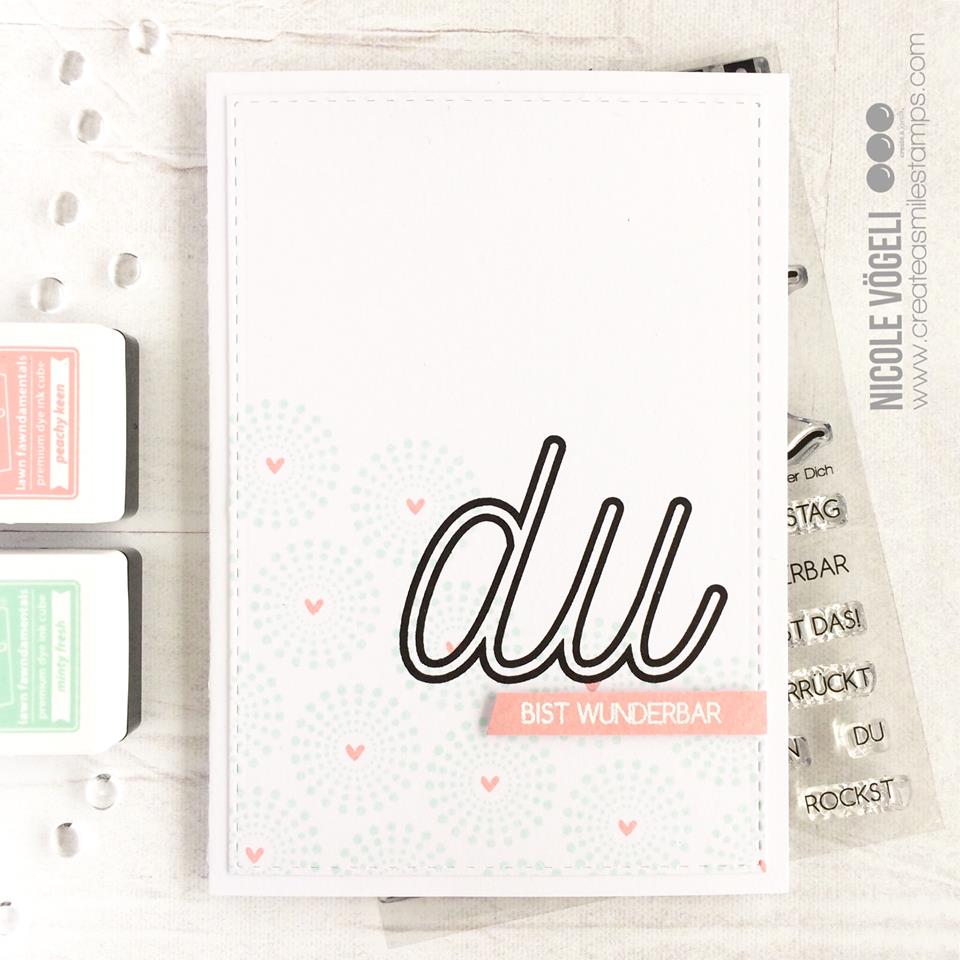 Available, delivery time 1-3 days
Product number:
SW10033.1
Clear A6 Alles über Dich
You just want to give your counterpart a nice compliment and you don't have the right words? Then you can definitely find what you are looking for in our versatile German A6 text stampset.
With the word "du" in its 8 different fonts and sizes and the matching 13 lines of text, it offers almost endless combination and application possibilities.

Sentiment stamps:
• 8 "Du"
• bist ein Schatz
• hast es einfach drauf
• hast Geburtstag
• bedeutest mir die Welt
• bist wunderbar
• bist meine Rettung
• schaffst das!
• bist besonders
• machst mich verrückt
• hast einen Platz in meinem Herzen
• erstaunst mich immer wieder
• rockst