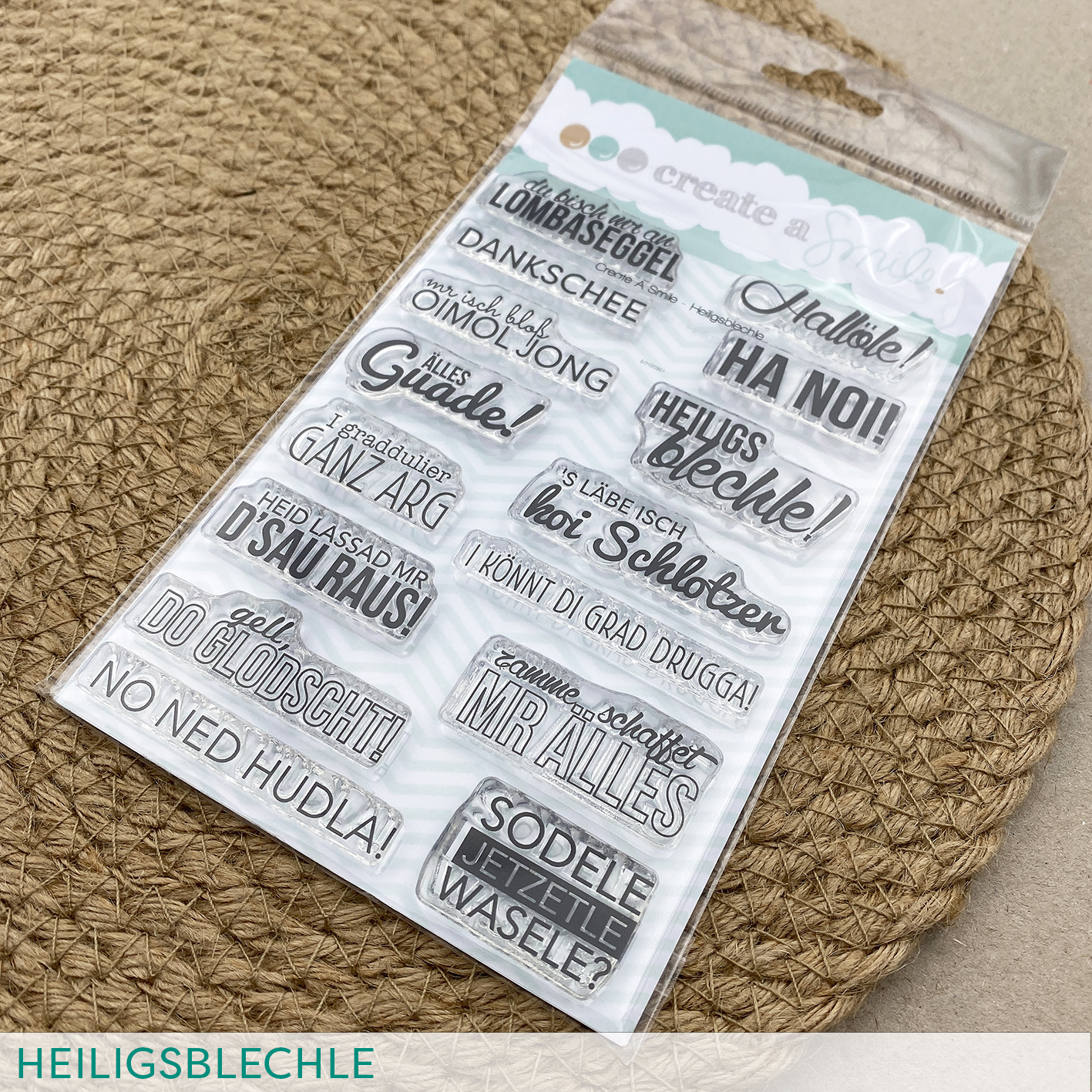 Available, delivery time: 1-3 days
Clear A6 Heiligsblechle
Gell, da glodscht!
In our dialect series, the German Swabian A6 dialect stampset "Heiligsblechle" with its 15 sayings is a charming regional alternative for Swabians and everyone who loves the "Ländle". With this you are well prepared for lovely greetings and good wishes on cards that are sure to please the recipient.
Sentiment stamps:
• du bisch mr an lombaseggel
• Hallöle!
• Dankschee
• Ha noi!
• mr isch bloß oimol jong
• Heiligsblechle!
• Älles Guade!
• I graddulier ganz arg
•´s Läbe isch koi Schlotzer
• I könnt di grad drugga!
• Heid lassad mr d´Sau raus!
• zamme schaffest mr älles
• gell, da glodscht!
• no ned hudla!
• sodele jetzetle wasele?