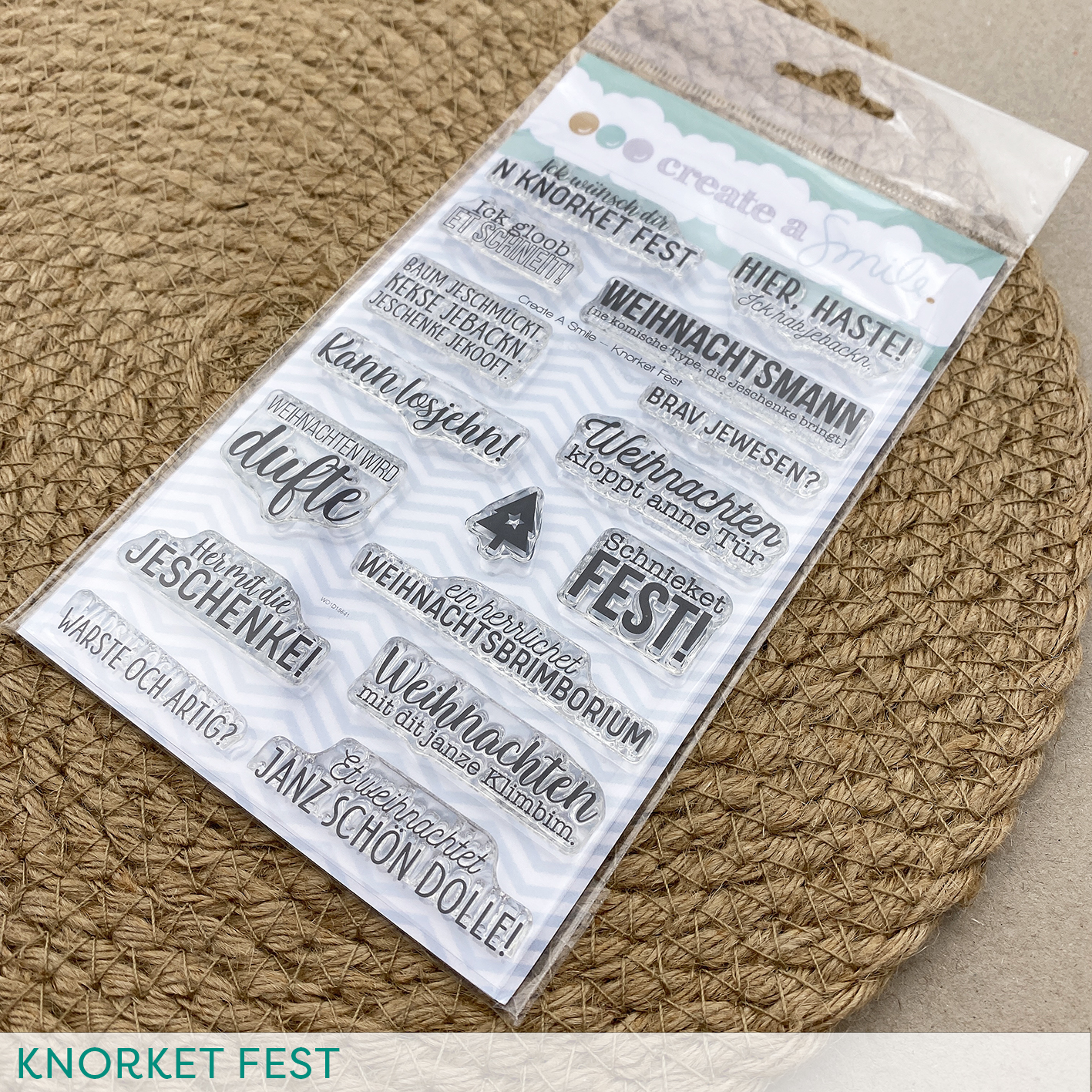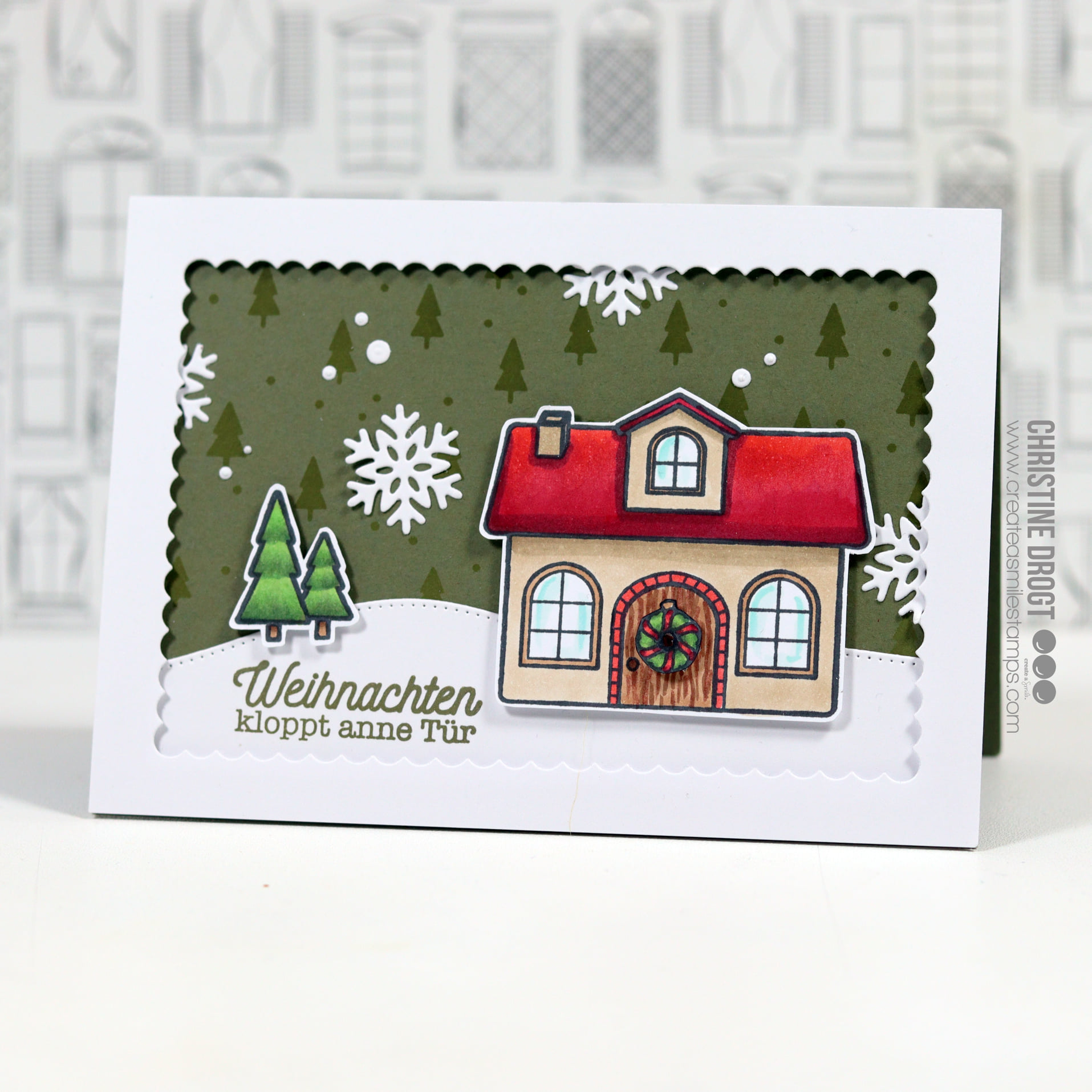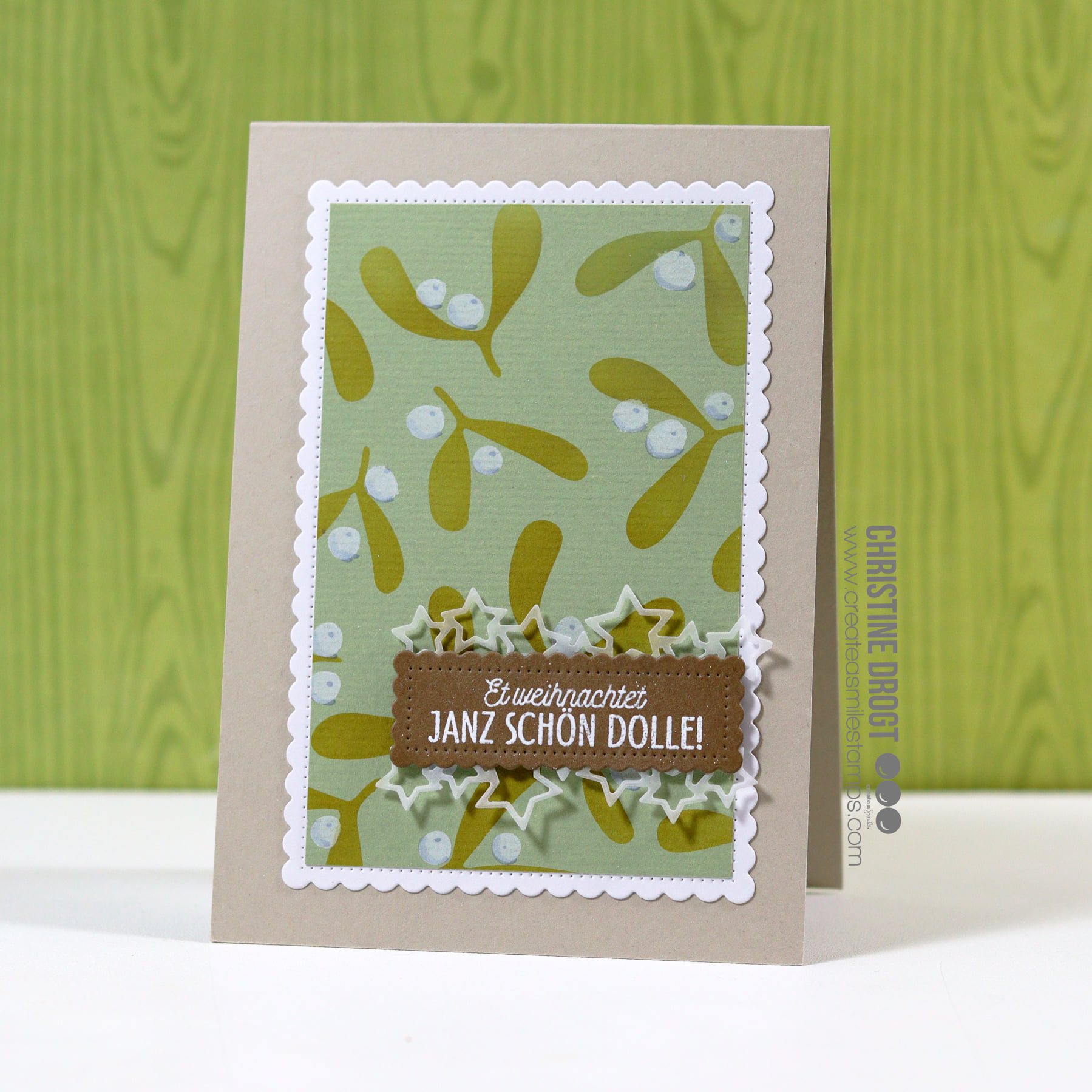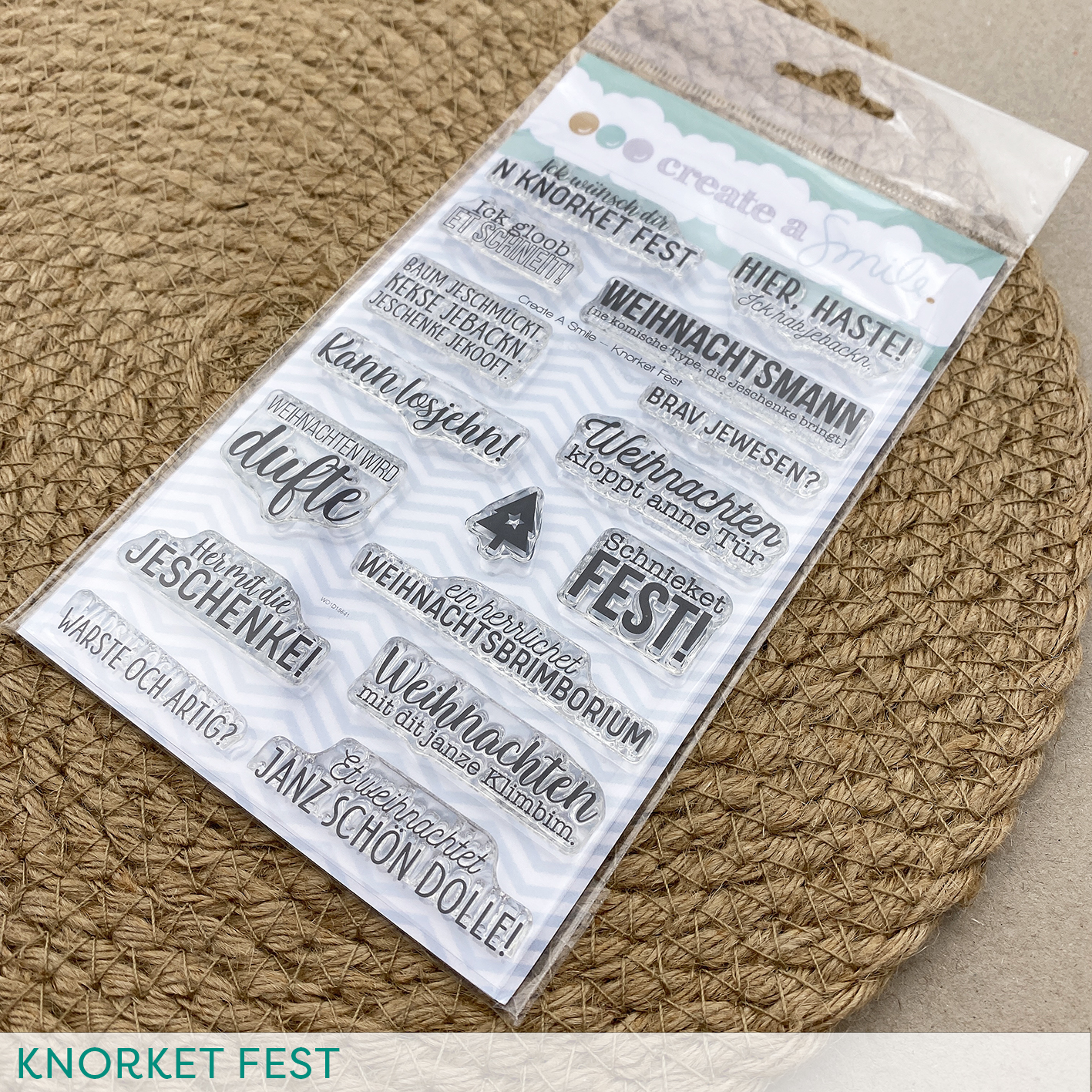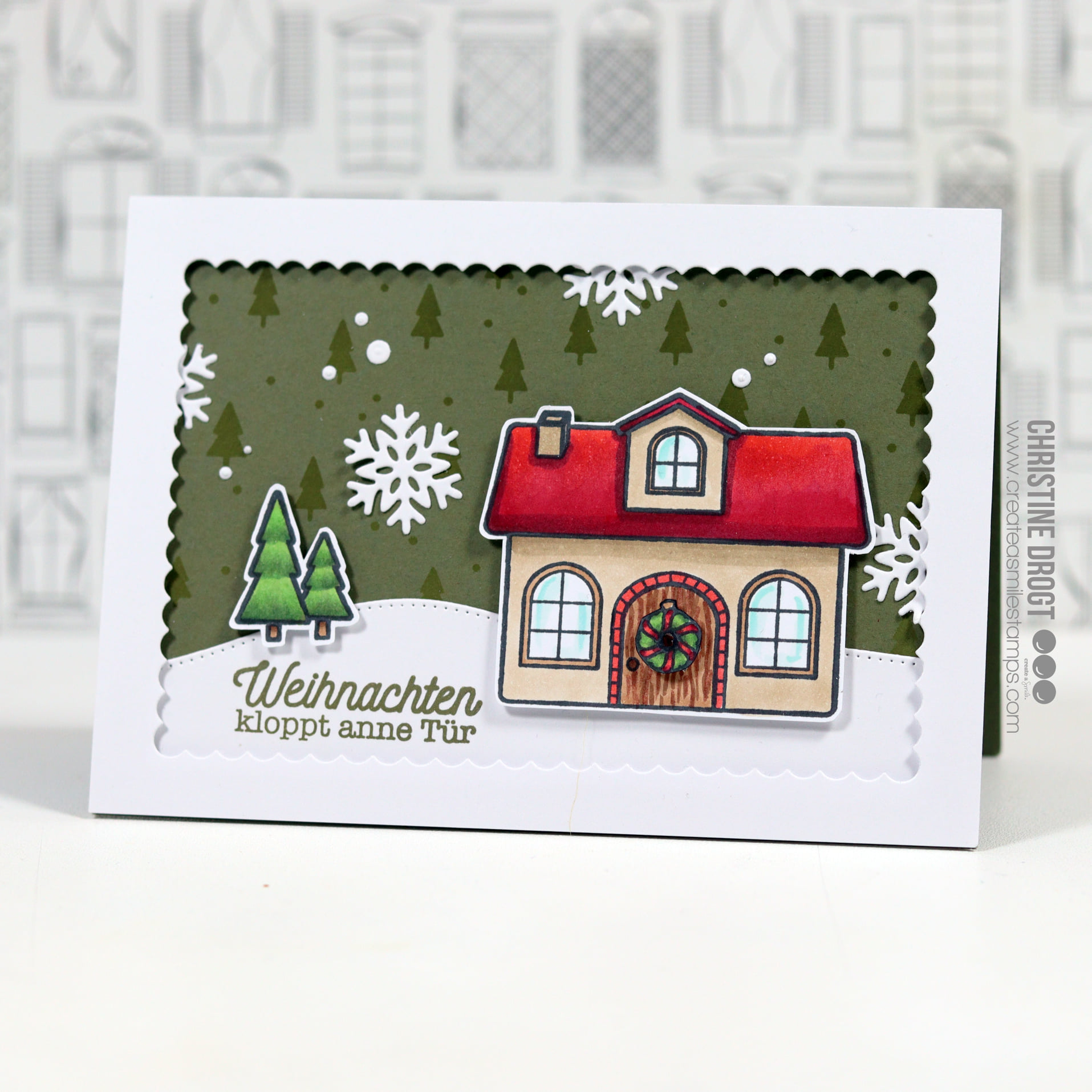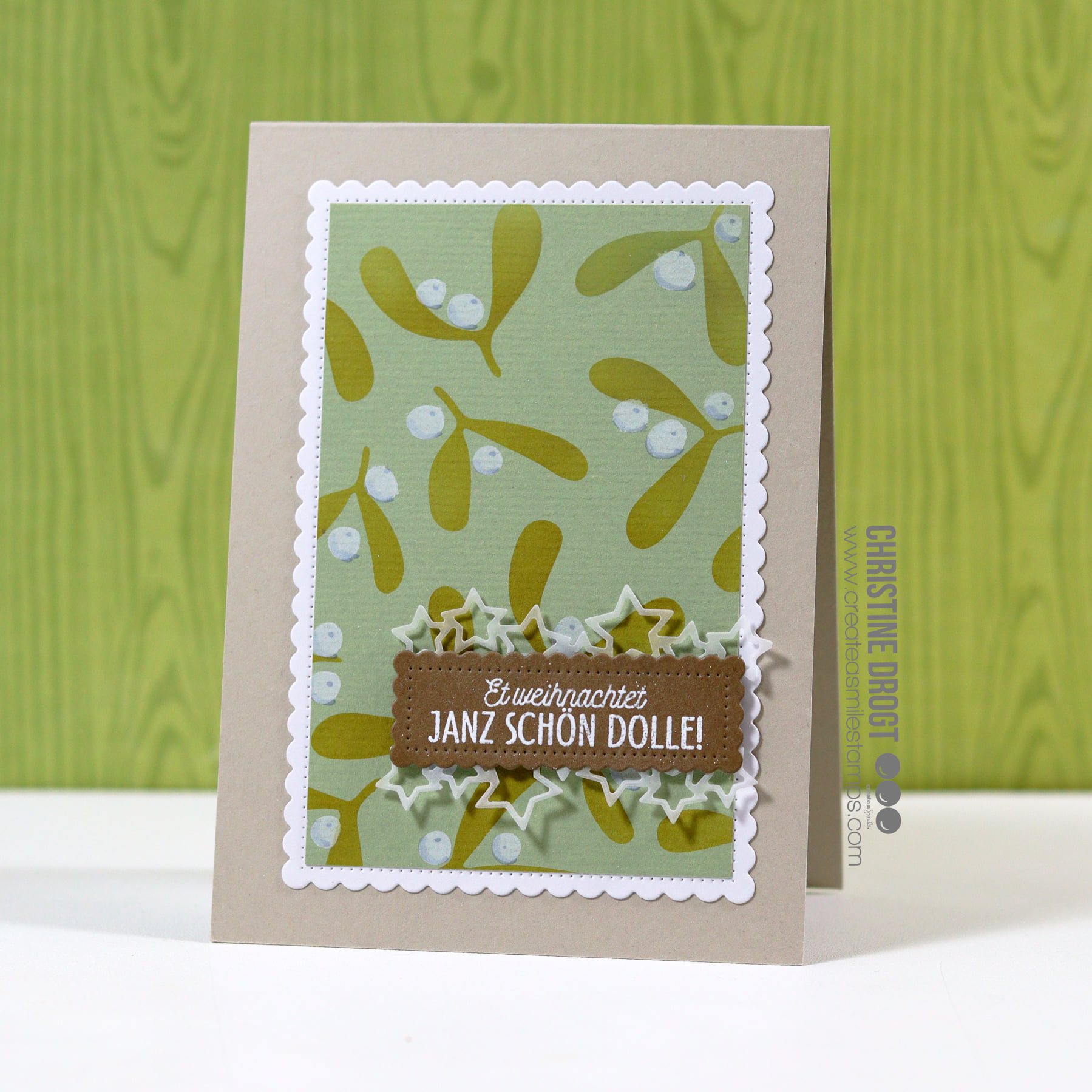 Available, delivery time 1-3 days
Clear A6 Knorket Fest
Hier, haste! Our Berlin dialect Christmas text stamp set will definitely make one or the other heart beat a little faster, because what else could you use to distribute such wonderfully cheerful, cheeky dialect Christmas greetings on your projects?
You'll see that our German regional A6 stamp set with its 15 sayings also has some great texts ready for use besides Christmas, which can be used all year round.
Image stamp:
• Christmas tree


Sentiment stamps:
• Ick wünsch dir n knorket Fest
• Hier, haste! Ick hab jebackn.
• Ick gloob et schneit!
• Weihnachtsmann (ne komische Type, die Jeschenke bringt)
• Baum jeschmückt. Kekse jebackn. Jeschenke jekooft.
• Brav jewesen?
• Weihnachten kloppt anne Tür
• Kann losjehn!
• Schnieket Fest!
• Weihnachten wird dufte
• ein herrlichet Weihnachtsbrimborium
• Her mit die Jeschenke!
• Weihnachten mit dit janze Klimbim.
• Warste och artig?
• Et weihnachtet janz schön dolle!