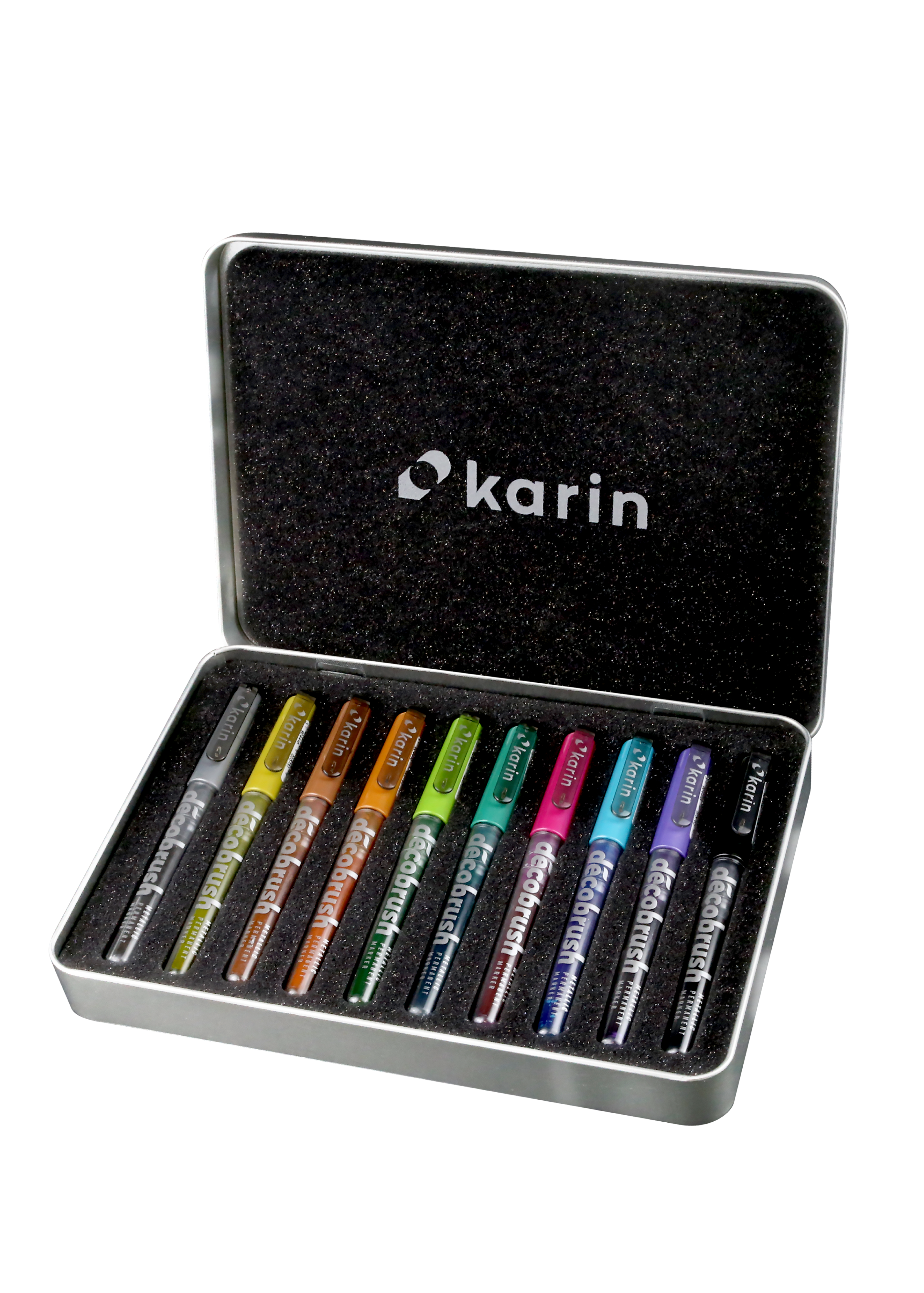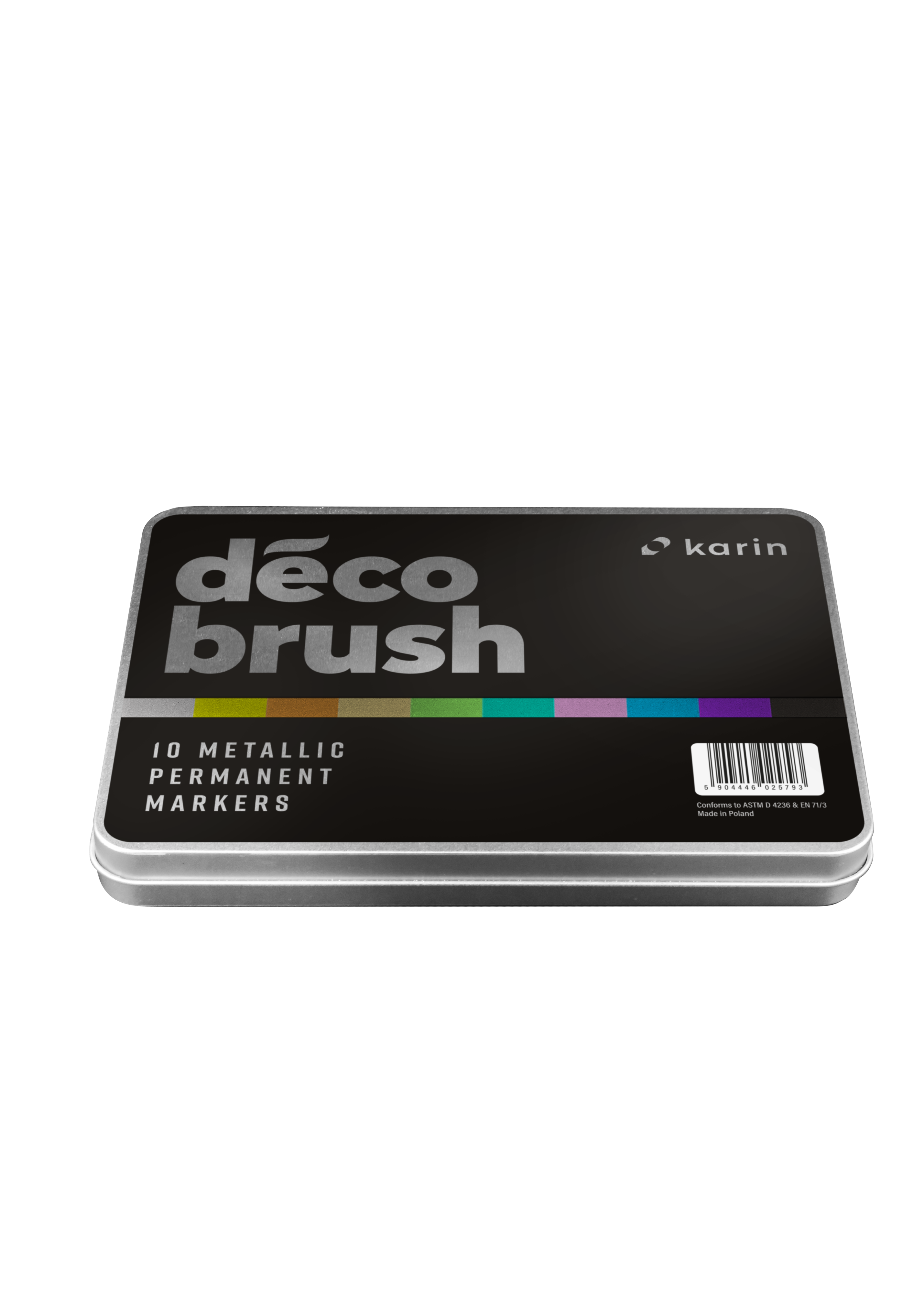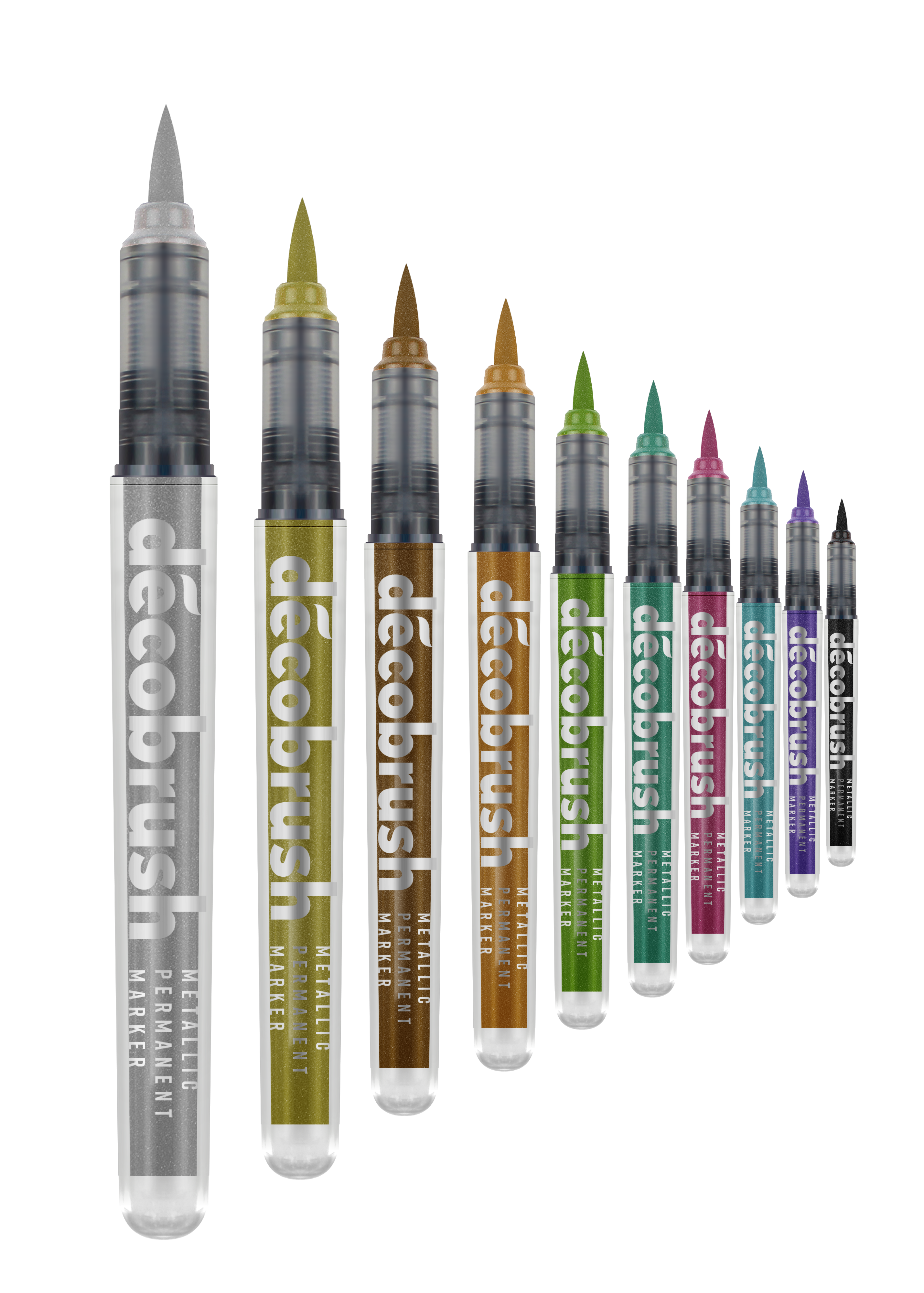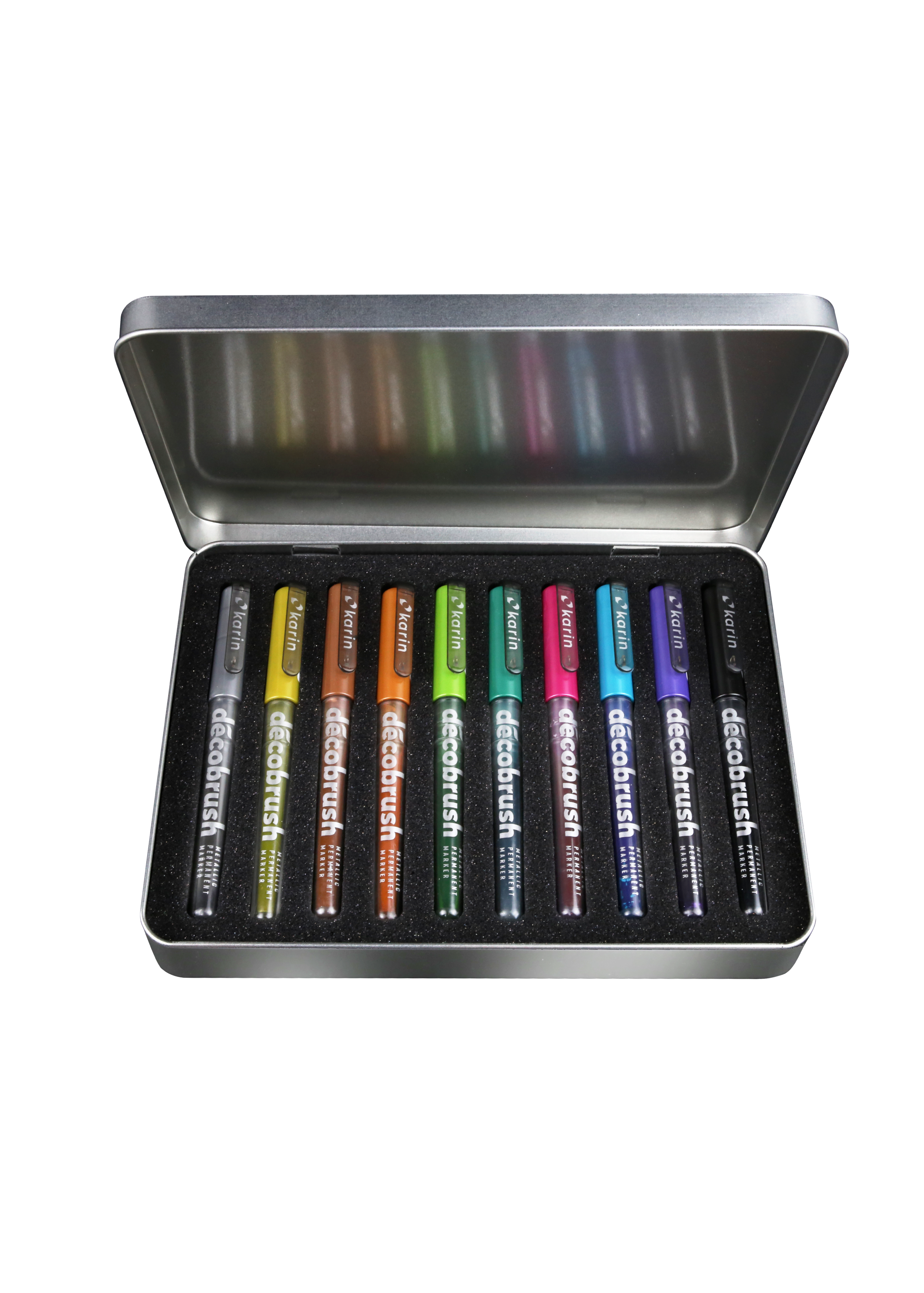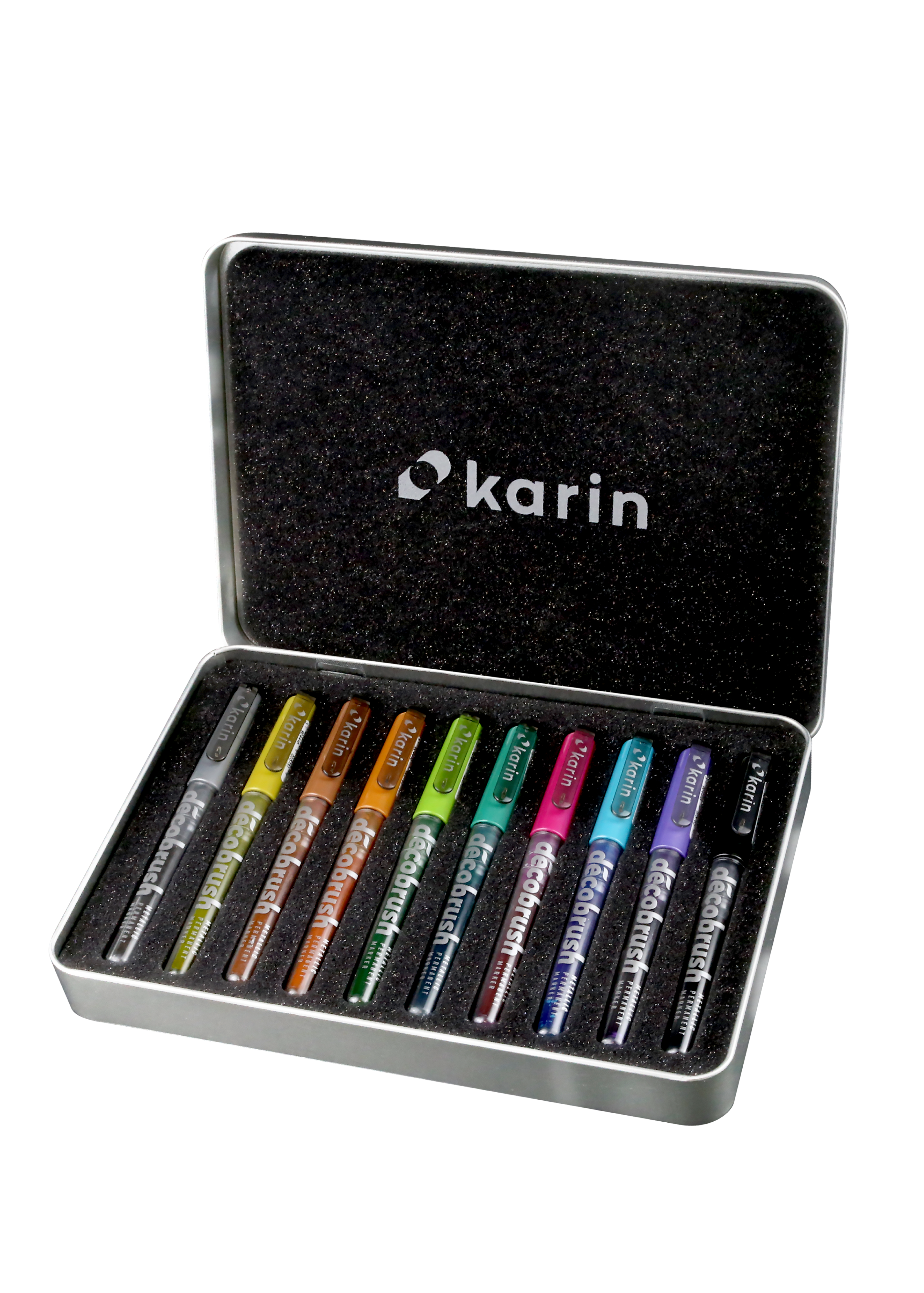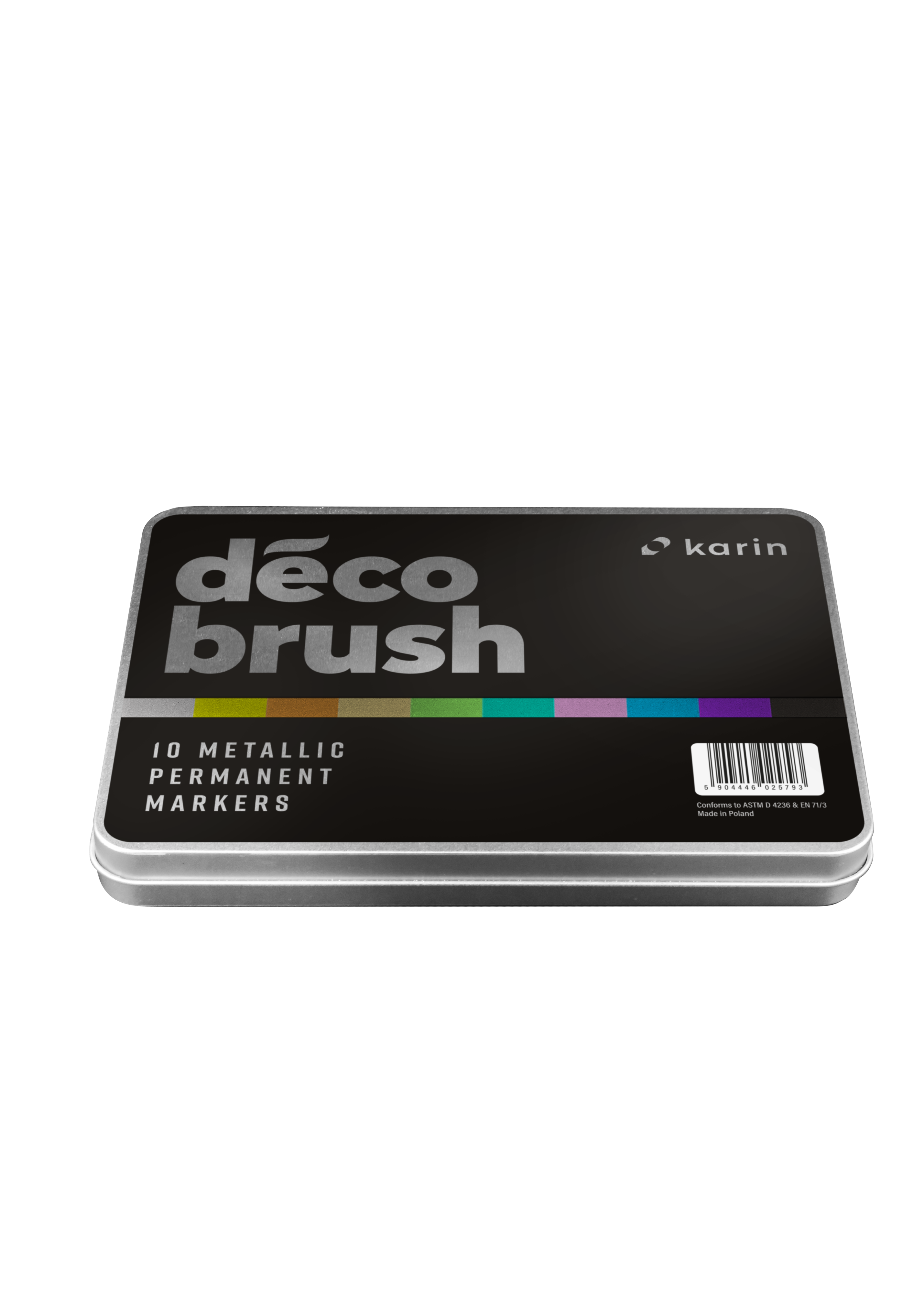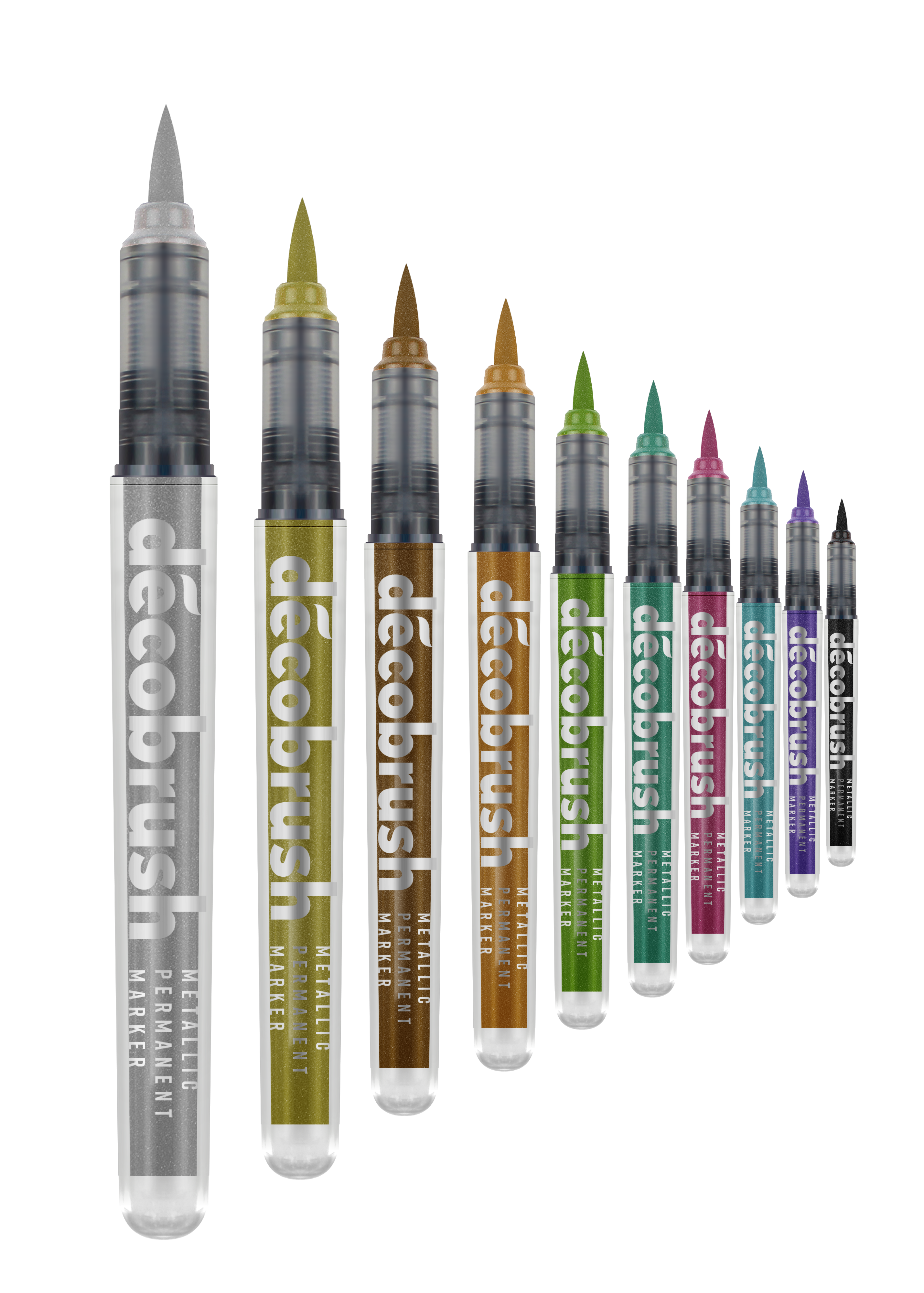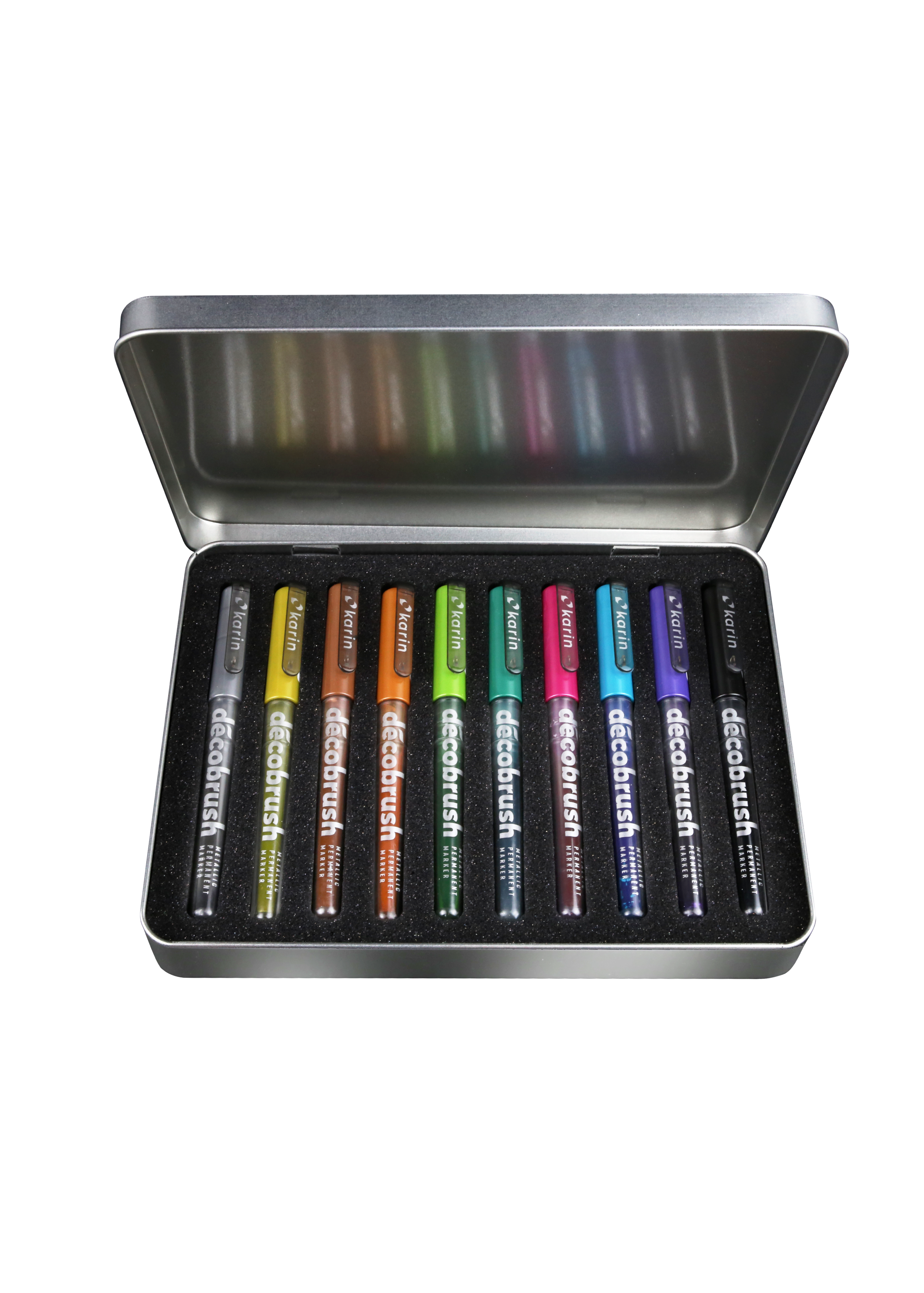 Deco Brush Metallic Markers BOX
Currently not available, please sign up to get notified
Deco Brush Metallic Markers BOX
If you want to make your projects 'shine', the Deco Bush Metallic markers by Karin are a perfect match.
Ten different shimmering metallic colours are at your disposal, which will be applied with the durable brush tip. Covering all surfaces, including dark background and transparent foil. Lettering, colourations, special accents: these markers will give everything the certain something.
Colours included:
Metallic Black, Metallic Blue, Metallic Copper, Metallic Gold, Metallic Green, Metallic Light Green, Metallic Pink, Metallic Red Gold, Metallic Silver, Metallic Violett

! Shipping only inside Germany !