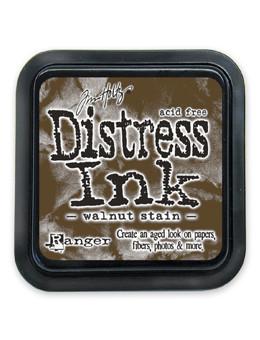 Distress Ink Pad Walnut Stain
Available, delivery time: 1-3 days
Distress Ink Pad Walnut Stain
Juicy colours, smooth blends and stunning textures that will give your projects the certain something: that's what Distress Inks by Ranger are known for.
The continuously growing colour palette is just fun, no matter if you are stamping, blending or brushing. Because the ink of these stamp pads is water-soluble, with just a little bit of water and practice one can achieve breathtaking results.
Especially in combination with stencils Distress Inks really shine. Within seconds backgrounds, shapes and patterns can be created that will leave everyone speechless.
Size: 6cm x 6cm