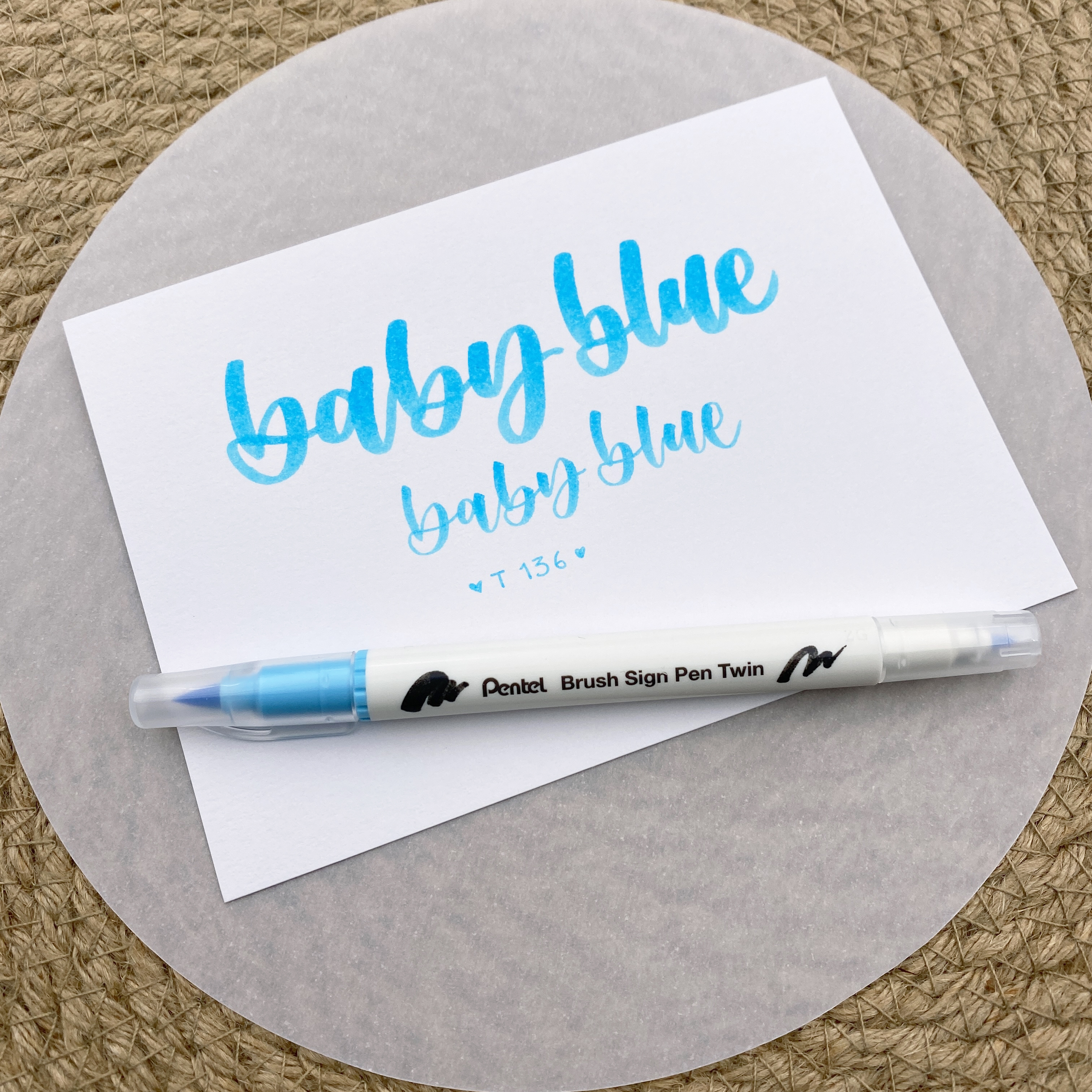 Pentel Brush Sign Pen Twin 136 Baby Blue
Available, delivery time: 1-3 days
Product number:
SESW30C-T136E
Pentel Brush Sign Pen Twin 136 Baby Blue
Lettering fans watch out!
We tested the Pentel Brush Sign Pen Twin for you, love them and are sure that you will feel the same way. It doesn't matter whether you prefer to design large-format lettering, prefer small, fine lettering or like to combine both in more complex layouts - this pen with its two tips gives you all the options.
The wide fiber brush tip varies between fine and very broad lines, while the smaller tip varies between very fine and medium lines. So you can combine different sizes in the same colour. Speaking of colour: the Pentel Brush Sign Pen Twin is available in 30 colours - there is something for everybody!
Tip:
We recommend using smooth paper so you can enjoy these pens for as long as possible.