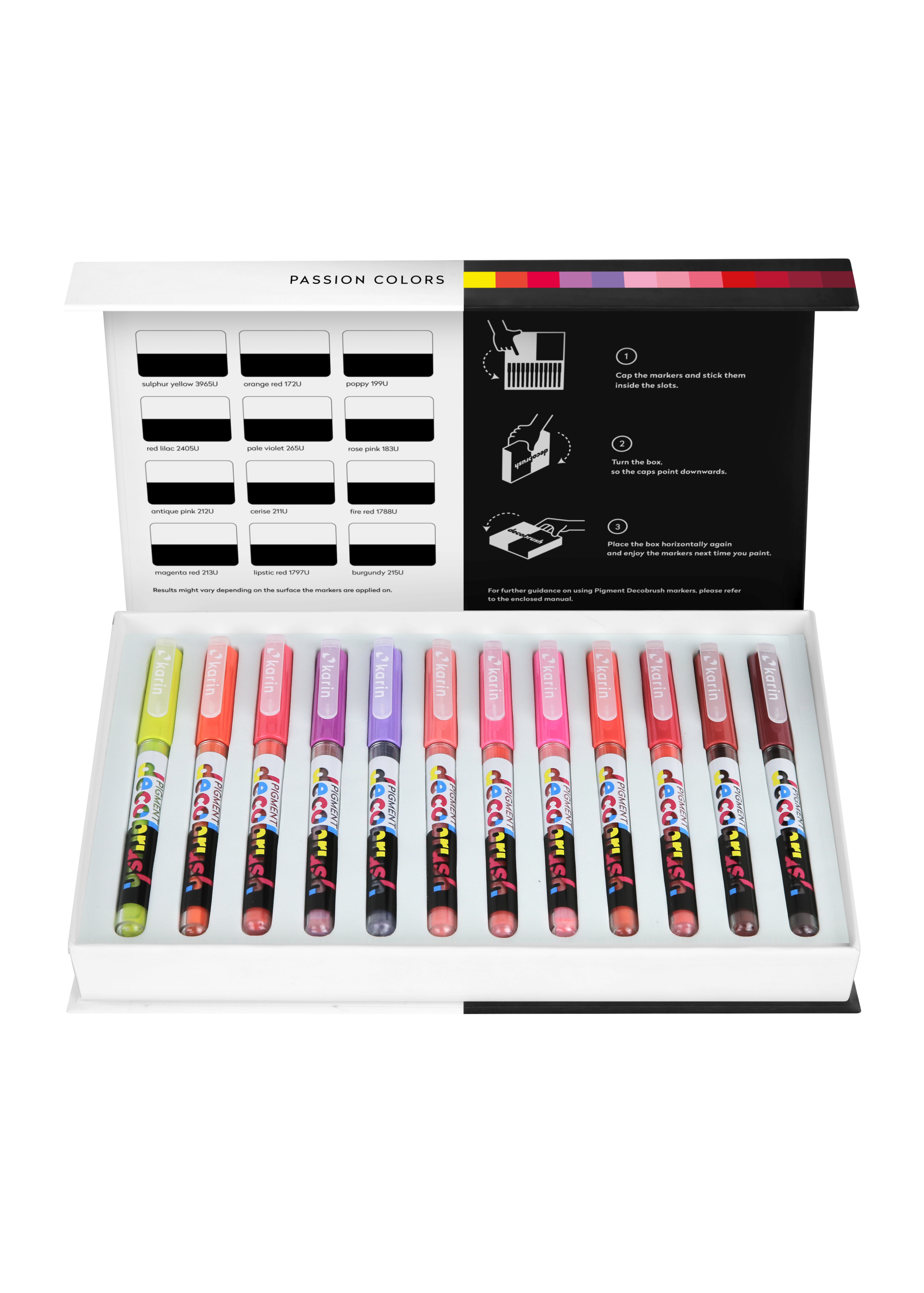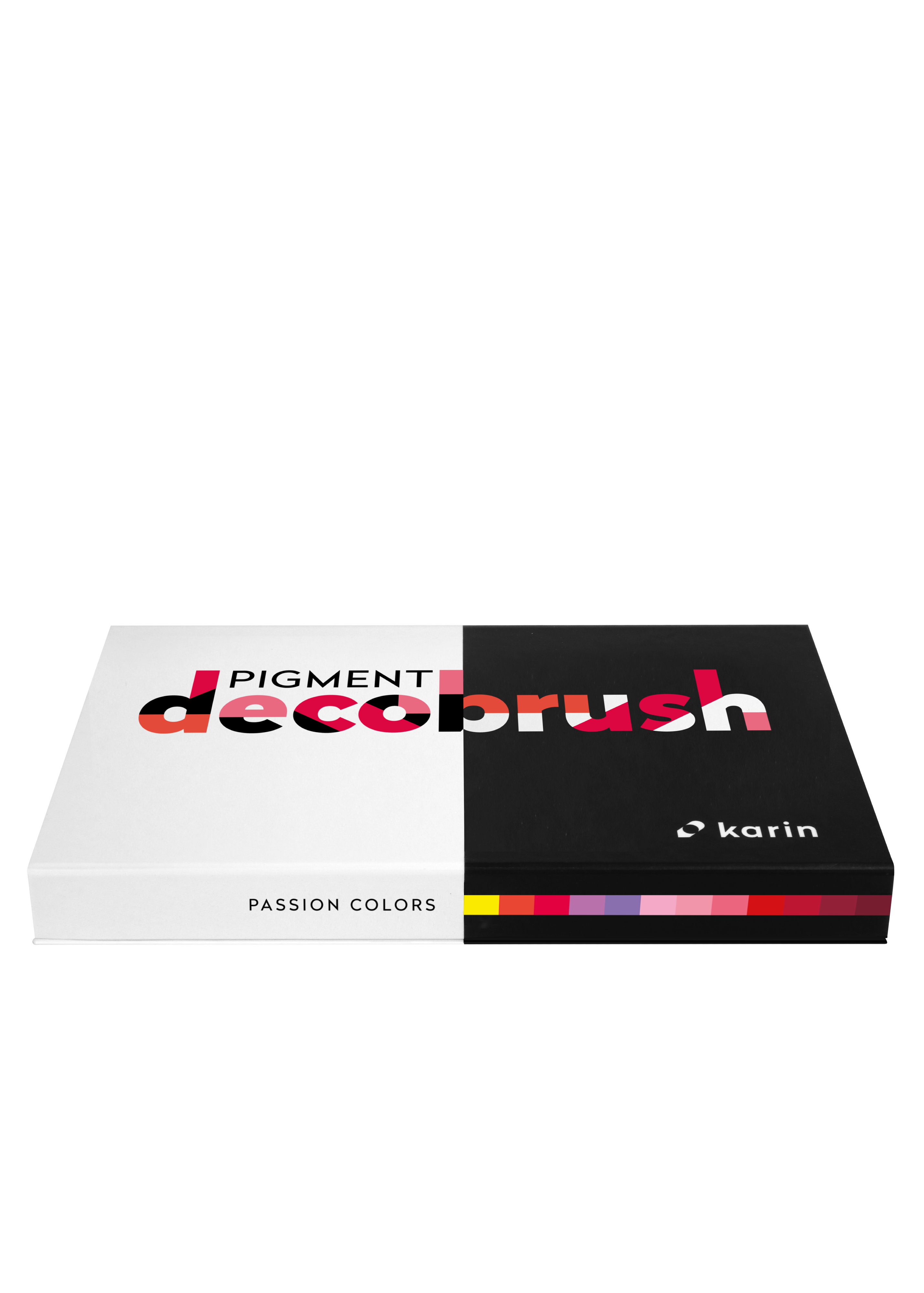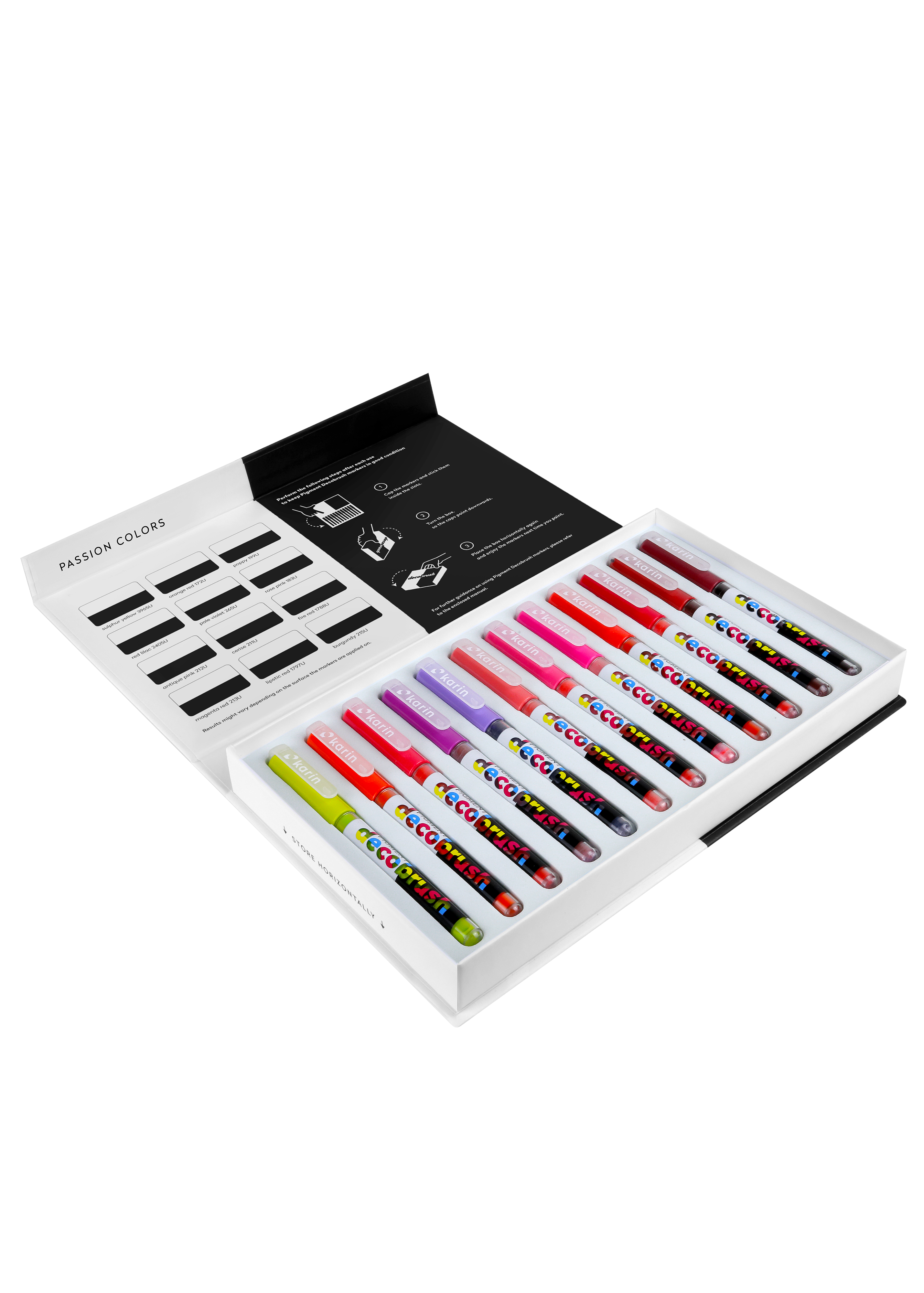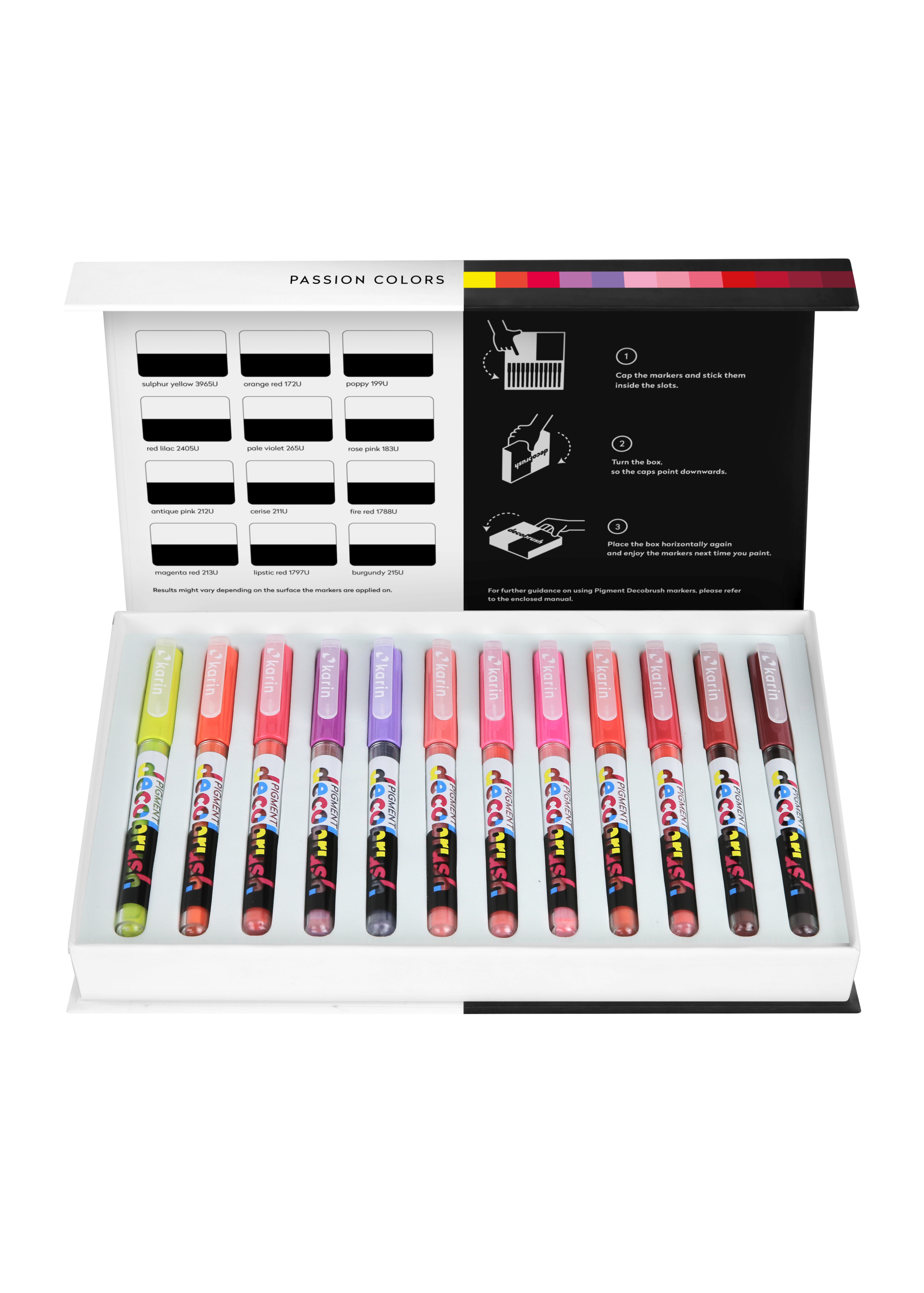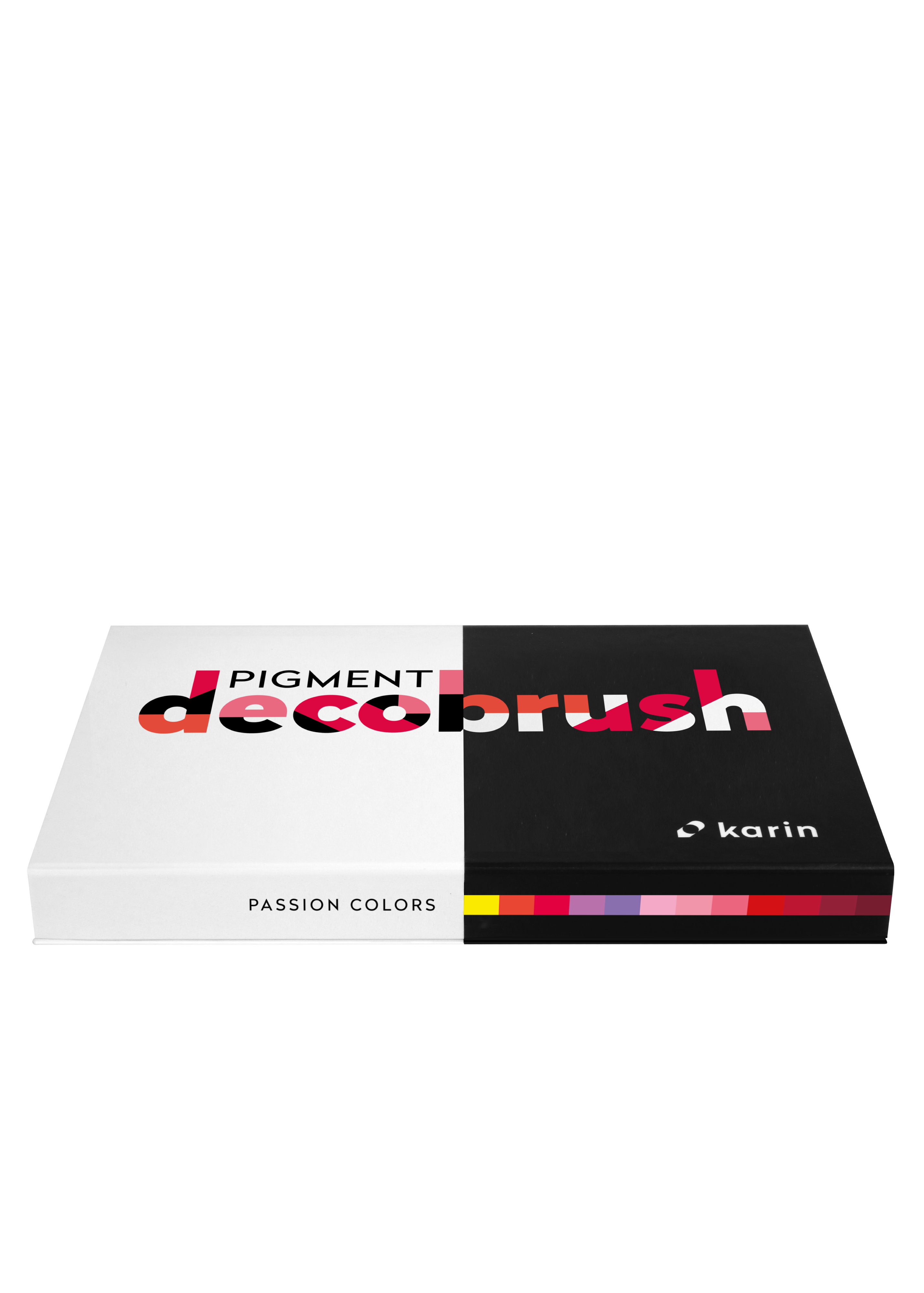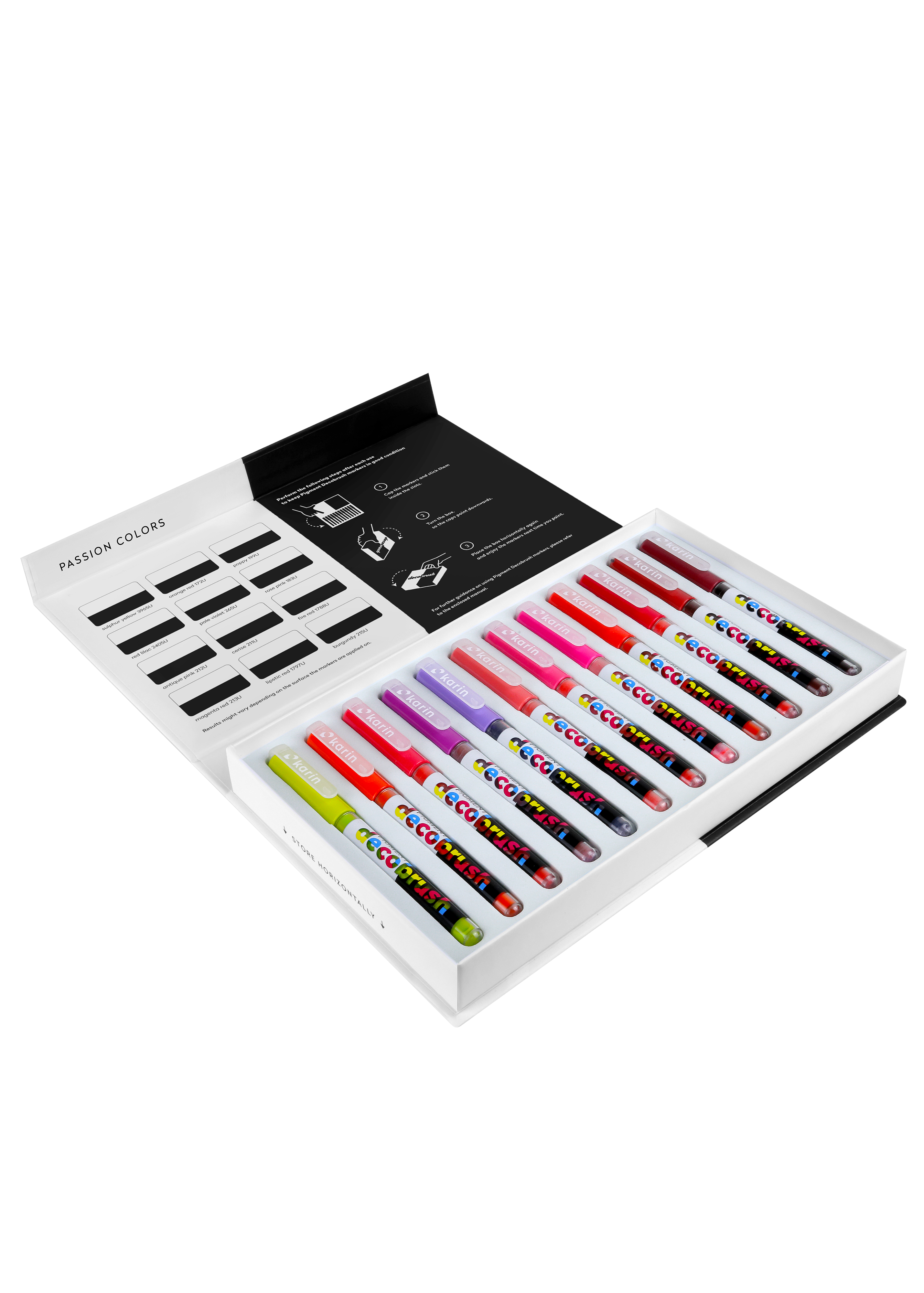 Pigment Decobrush Passion Colors (12)
Available, delivery time: 1-3 days
Pigment Decobrush Passion Colors (12)
Luminous colours, opaque on all surfaces and a durable, flexible brush tip? We were stunned as we tried out the Pigment Decobrush acrylic markers by Karin.
Wether you want to do da bright lettering on black paper or a colouration on dark cardstock or foil. These marker got you covered!
Colours included:
Antique Pink, Burgundy, Cerise, Fire Red, Lipstick Red, Magenta Red, Pale Violet, Poppy, Red Lilac, Rose Pink, Sulphur Yellow, Orange Red

! Shipping only inside Germany !