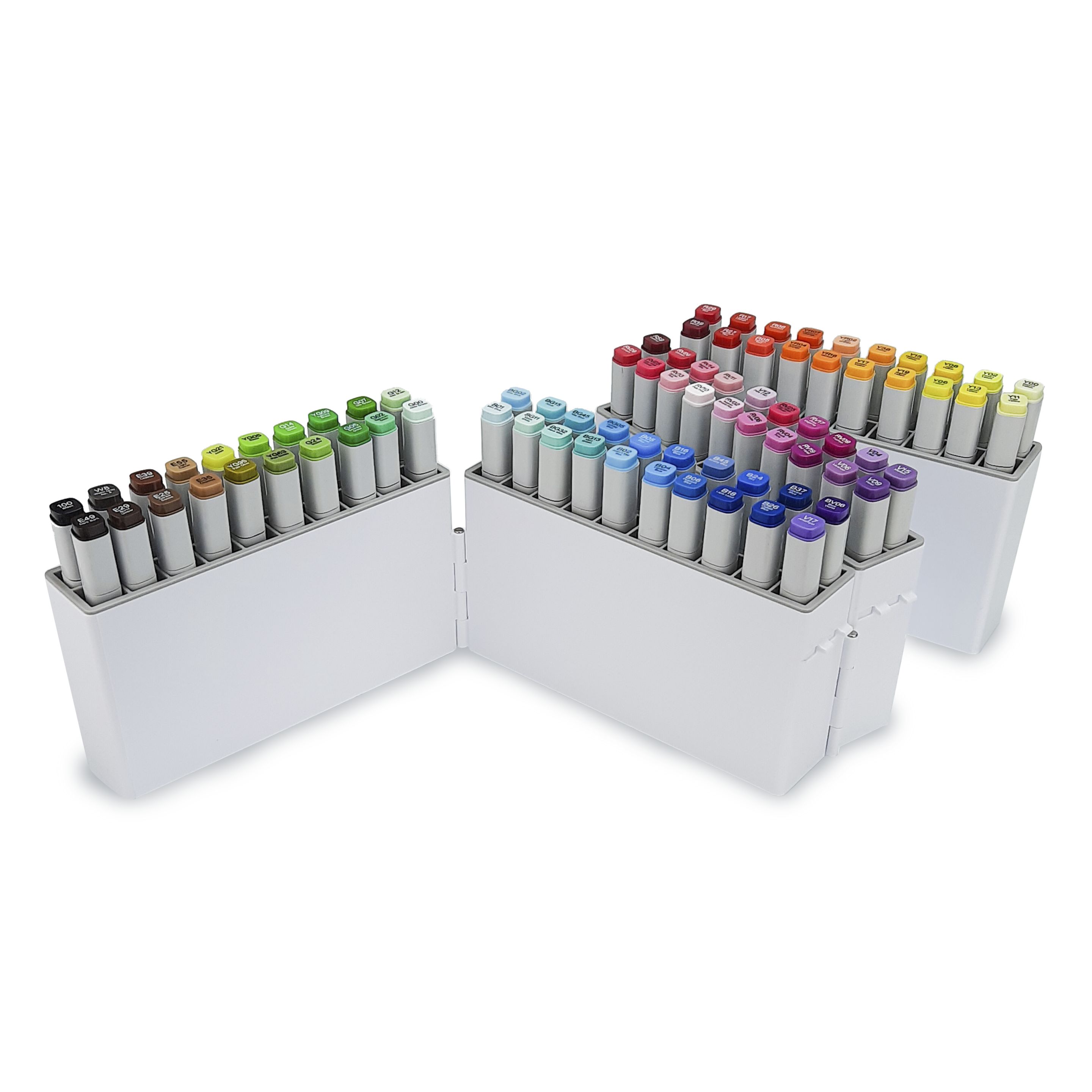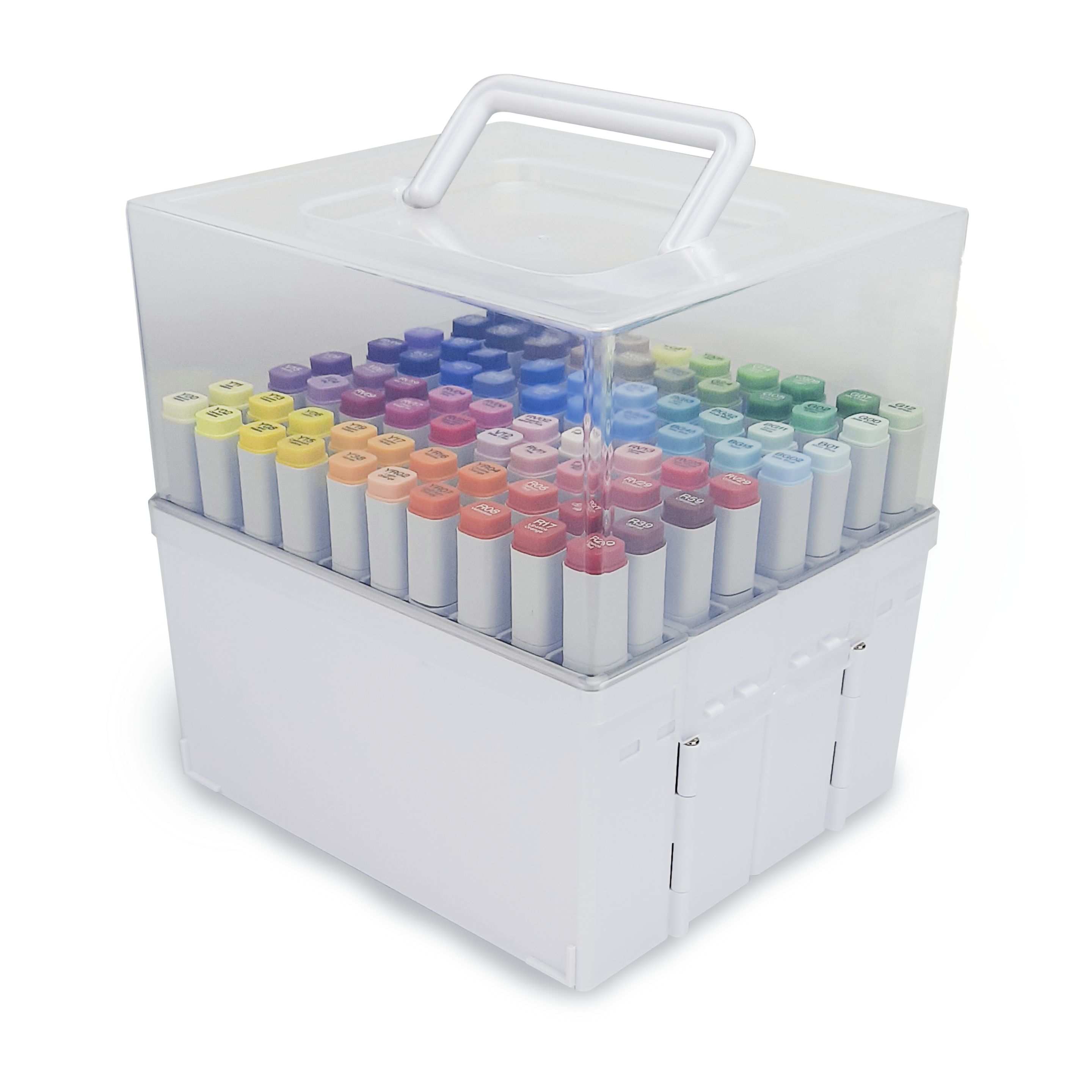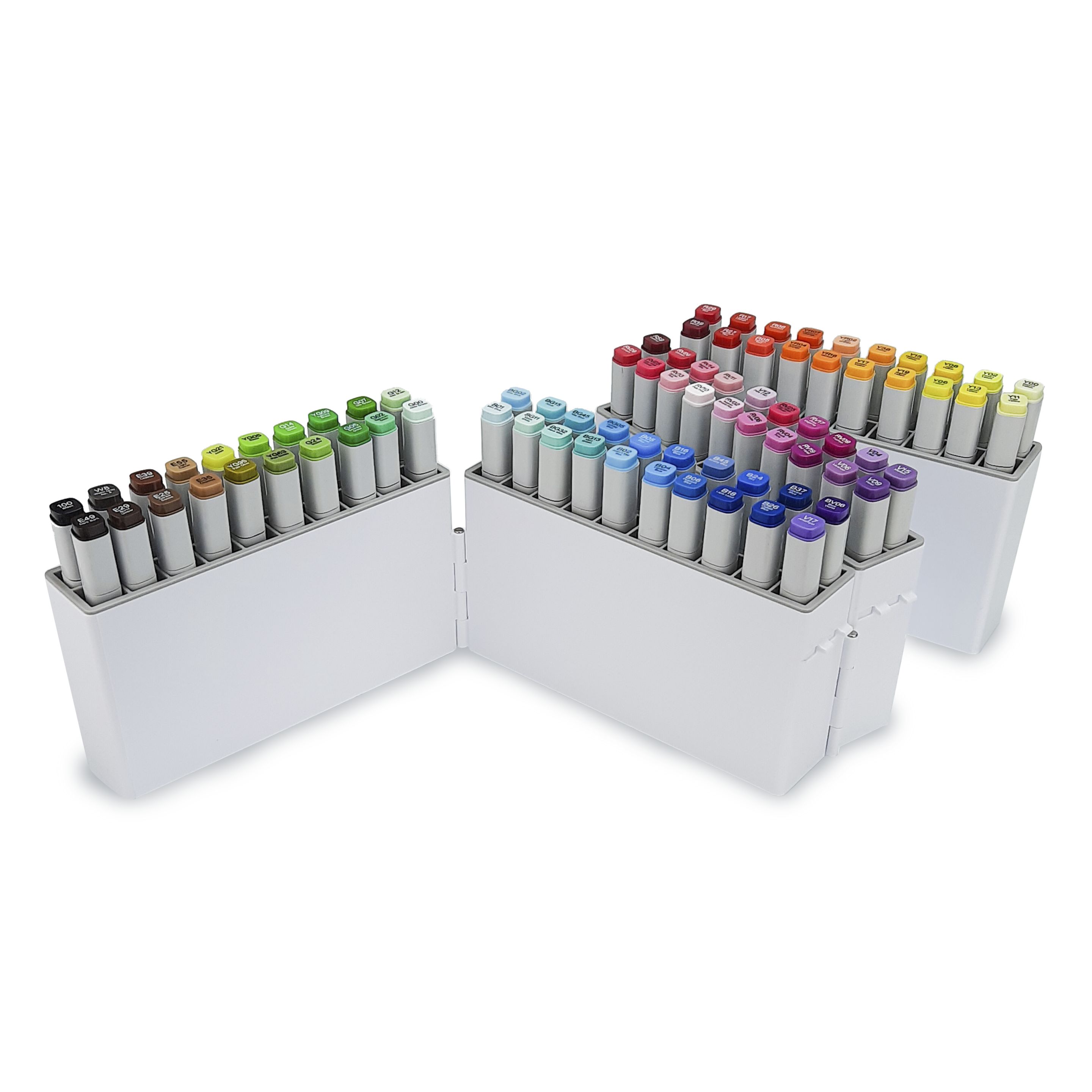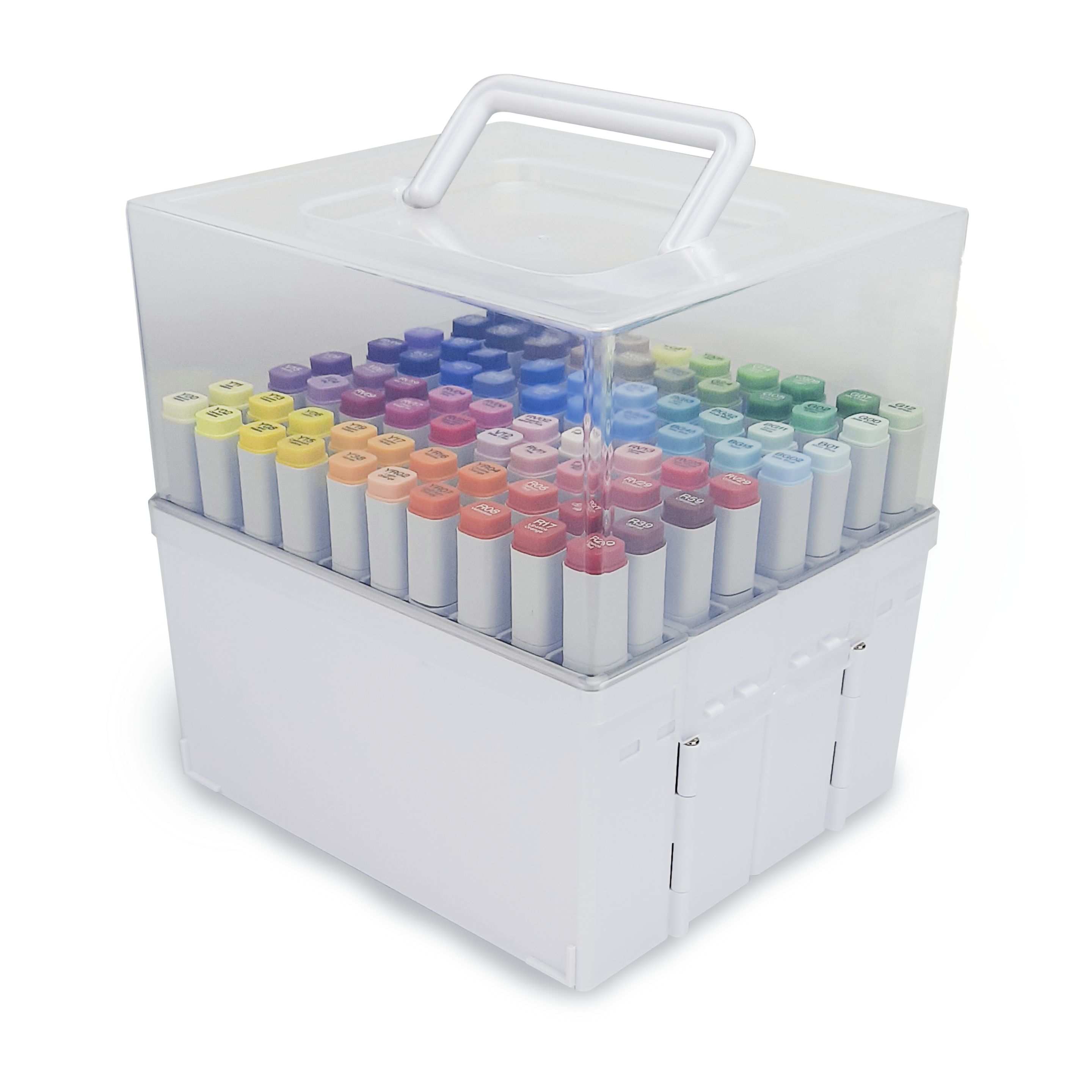 Accordion organizer for markers
Currently not available, please sign up to get notified
Accordion organizer for markers
A dream for all marker fans and stationary lovers:
Probably the most flexible storage for your markers:
An accordion for your desk. Place the pens around you in a U-shape, in a long row of 2 along the desk, in a row of 4 in front of you or fold them into a compact square, put the lid on and take them by the handle to your crop or craft meeting!
They also cut a good figure lying on the desk and present your markers within easy reach. You can take your favorite colors with you wherever you go in 80 slots. Due to the high lid, longer markers such as the Tombow ABT can also be optimally stowed away and transported.
Size:
210 x 215 x 190 mmm

This is an empty container.
! Shipping only inside Germany !