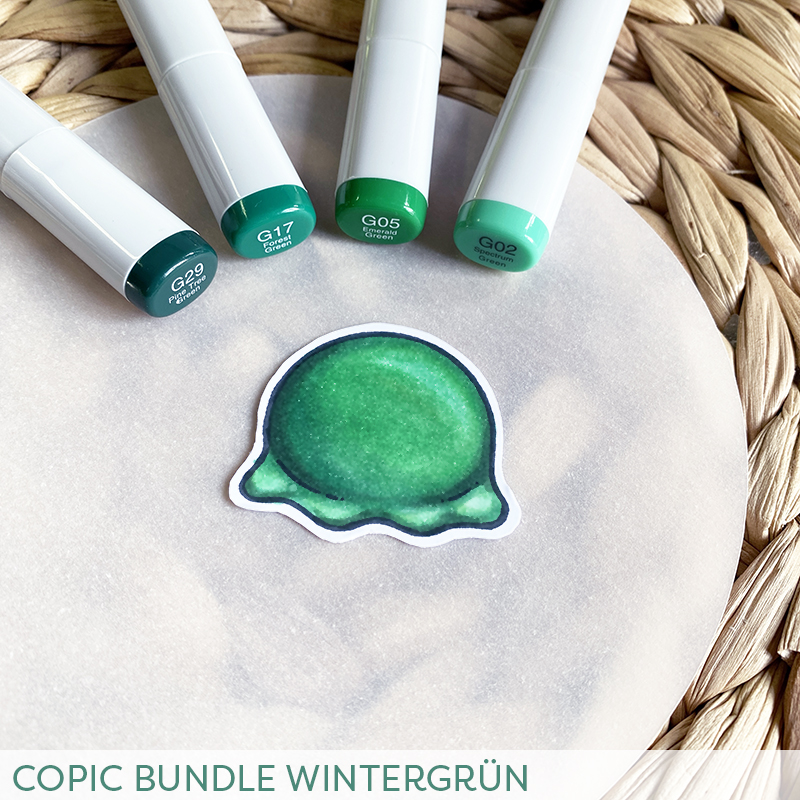 Available, delivery time: 1-3 days
Copic Bundle Wintergrün
With these 4 Copic Sketch Markers you have everything you need for a perfect deep green colouring.
Christine chose this combination for you and recommends it for:
• Fir green
• Seaweed & Algae
• Gemstones,...
This bundle contains Copic Sketch Markers of the following colours
• G29
• G17
• G05
• G02
! Versand nur innerhalb Deutschlands ! ! Shipping only inside Germany !