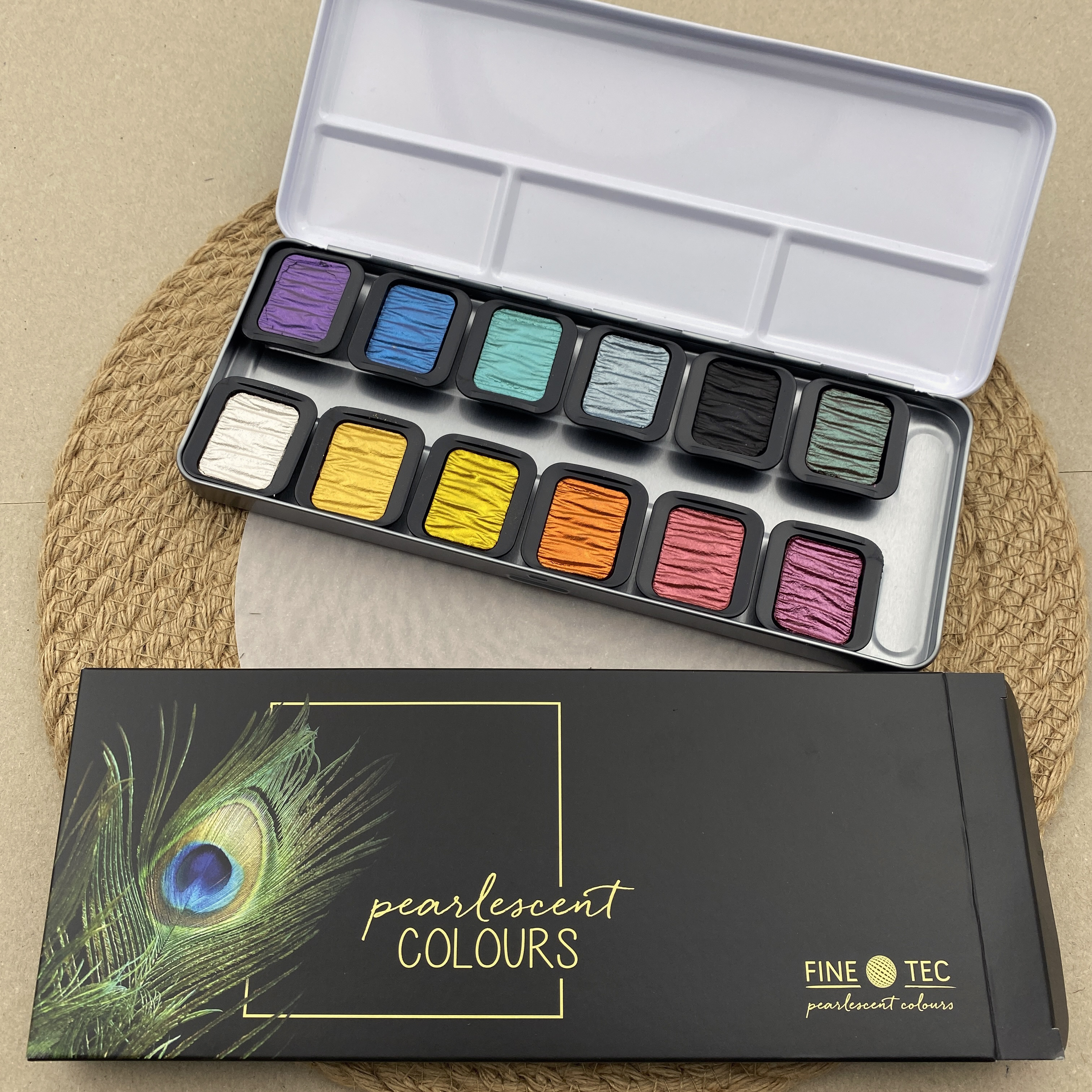 Finetec watercolour set rainbow 12 colours
Available, delivery time: 1-3 days
Finetec watercolour set rainbow 12 colours
Watercolors are a fascinating medium, not least because you can watch the pigments in the water dance across the paper. This effect is particularly pronounced with pearlescent and flip-flop colors because the pigments shine particularly intensely in these colors. If these colors are then also highly pigmented, then joy is inevitable!
Anyone looking for colors with the "Wow!" effect should take a look at the watercolors from the Finetec brand. These non-toxic, made in Germany paints are ready to decorate your projects with intense bright colors. Ideal for calligraphy, handlettering and adding special effects.
For those who don't know exactly which colors to start with the Finetec 12er Perlglanz-Aquarellfarbset Rainbow is perfect. This selection of 12 colors in a metal box is just waiting to move into your craft room.
12 cups: Amethyst, Saphirblau, Karibikgrün, Blausilber, Tiefschwarz, Mystik Colour, Perlsilber, Perlgold, Kristallgold, Kupferorange, Rot, Purpur

Cup size: 2.2 cm x 2.7 cm