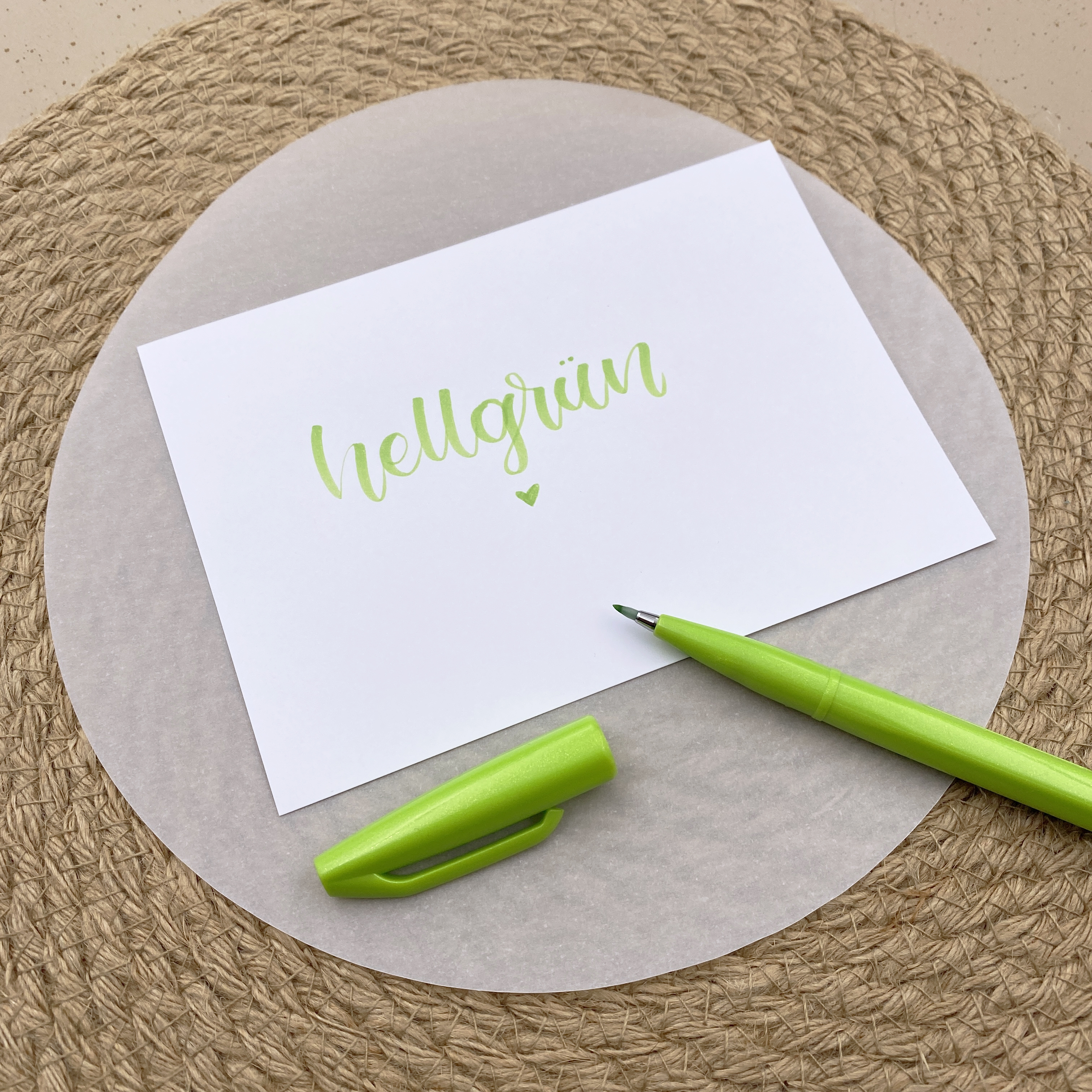 Pentel Brush Sign Pen Hellgrün
Available, delivery time: 1-3 days
Product number:
SES15C-KX
Pentel Brush Sign Pen Hellgrün
The Pentel Brush Sign Pen has been one of our favorites for lettering for many years. This is mainly due to the brush tip, which glides gently over the paper and gives in just the right amount under pressure. As a result, the writing experience is, in our opinion, unmatched to this day. The line width varies with the pressure, so that lettering is easy to do.
The colour palette has been steadily expanded over the years: the pen is now available in 24 wonderful coluors, there is the right one for everyone.
We think that the Pentel Brush Sign Pen is an absolute 'must have' for all lettering friends!
Tip:
We recommend using smooth paper so that you can enjoy these pens for as long as possible.