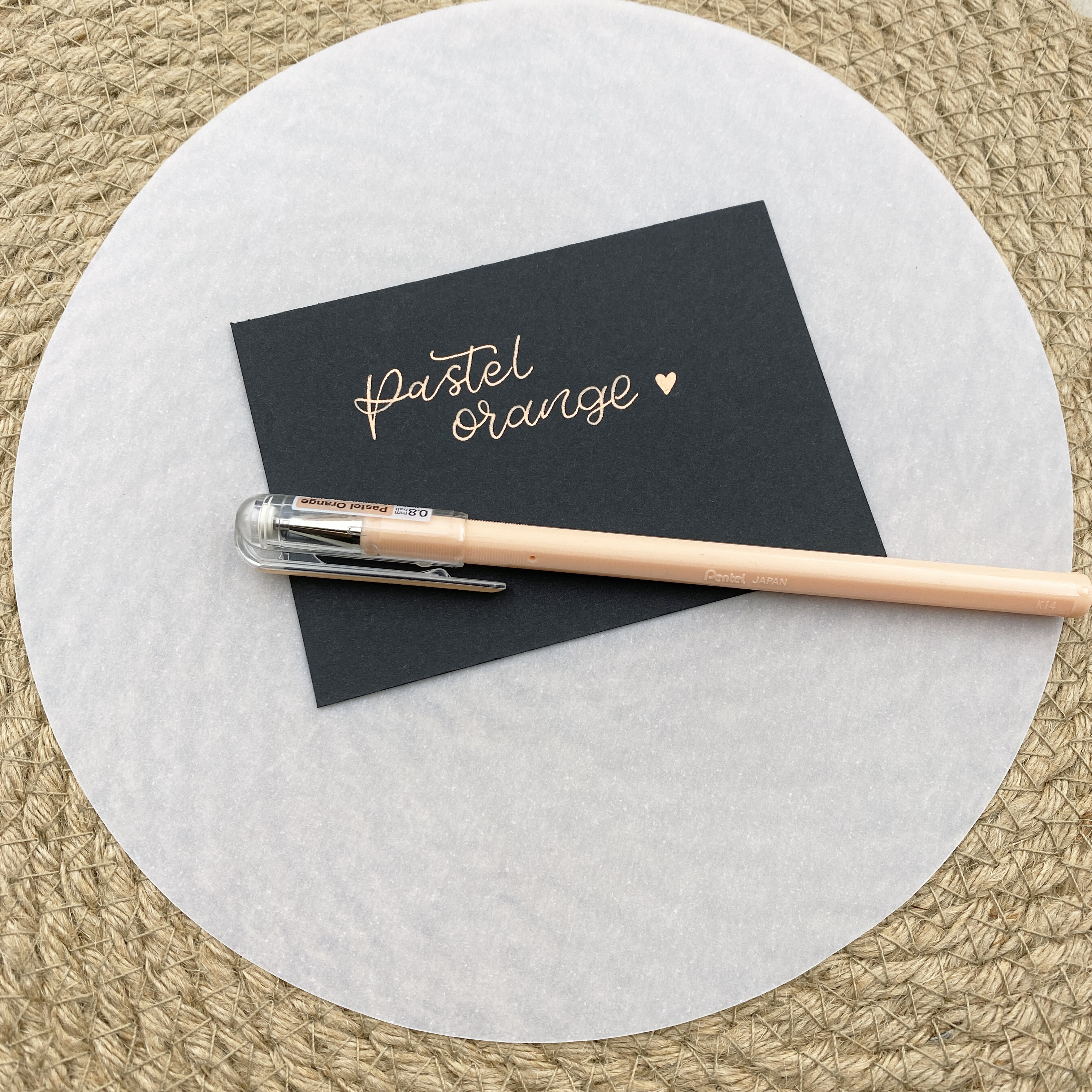 Pentel Hybrid Milky Pastel Orange
Available, delivery time: 1-3 days
Pentel Hybrid Milky Pastel Orange
Even when we were children, gel pens were fascinating, and they still are!

The Pentel Hybrid Milky gel pen is no exception. It is perfect for accents, special cards, lettering and radiant sketches on black or your bullet journal.
The colors are opaque and shine on both white and dark paper. They have a really nice pastel look on dark paper, while they look almost neon on white backgrounds.
With a line width of 0.8mm, they are ideal for painting, drawing and writing.