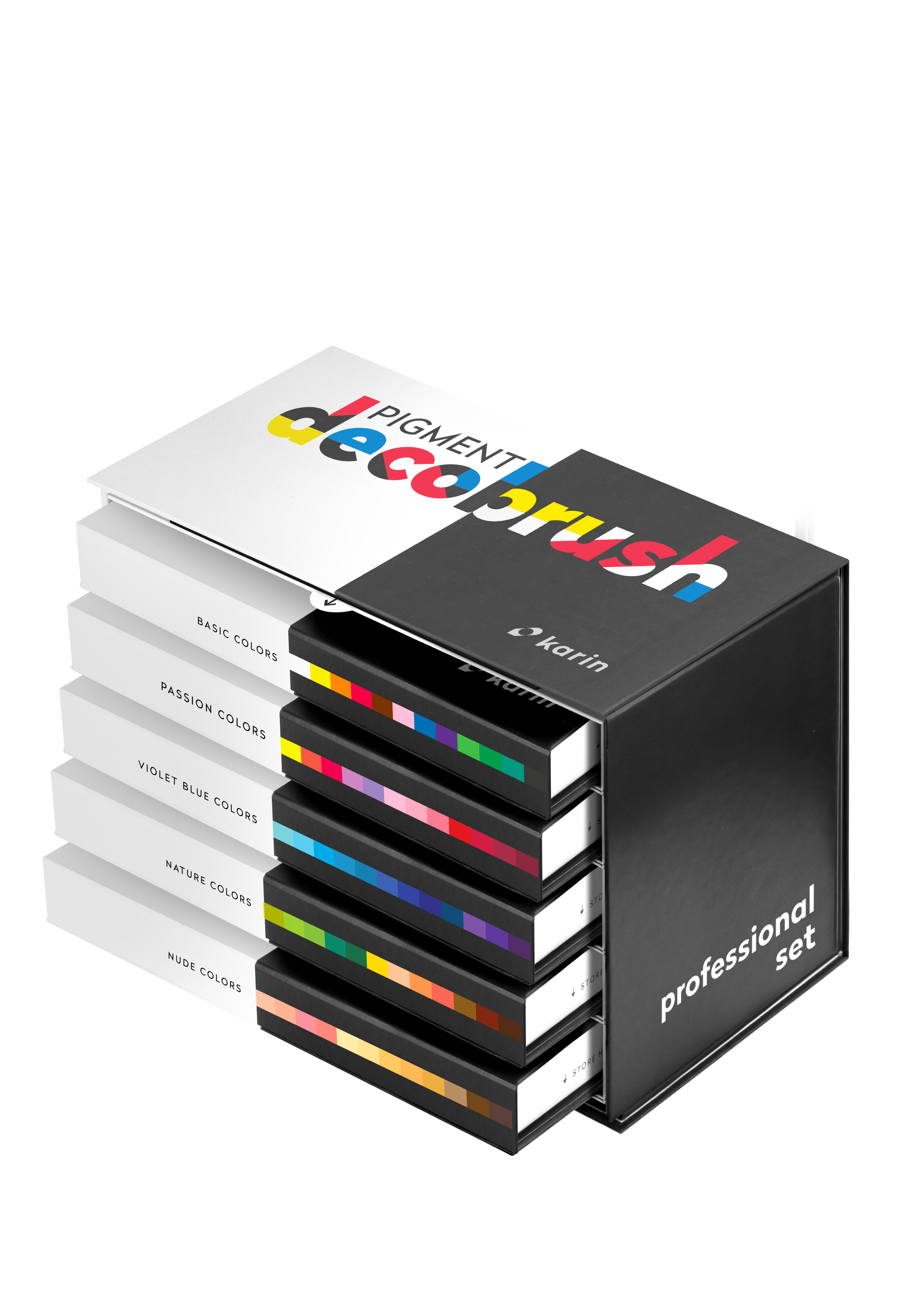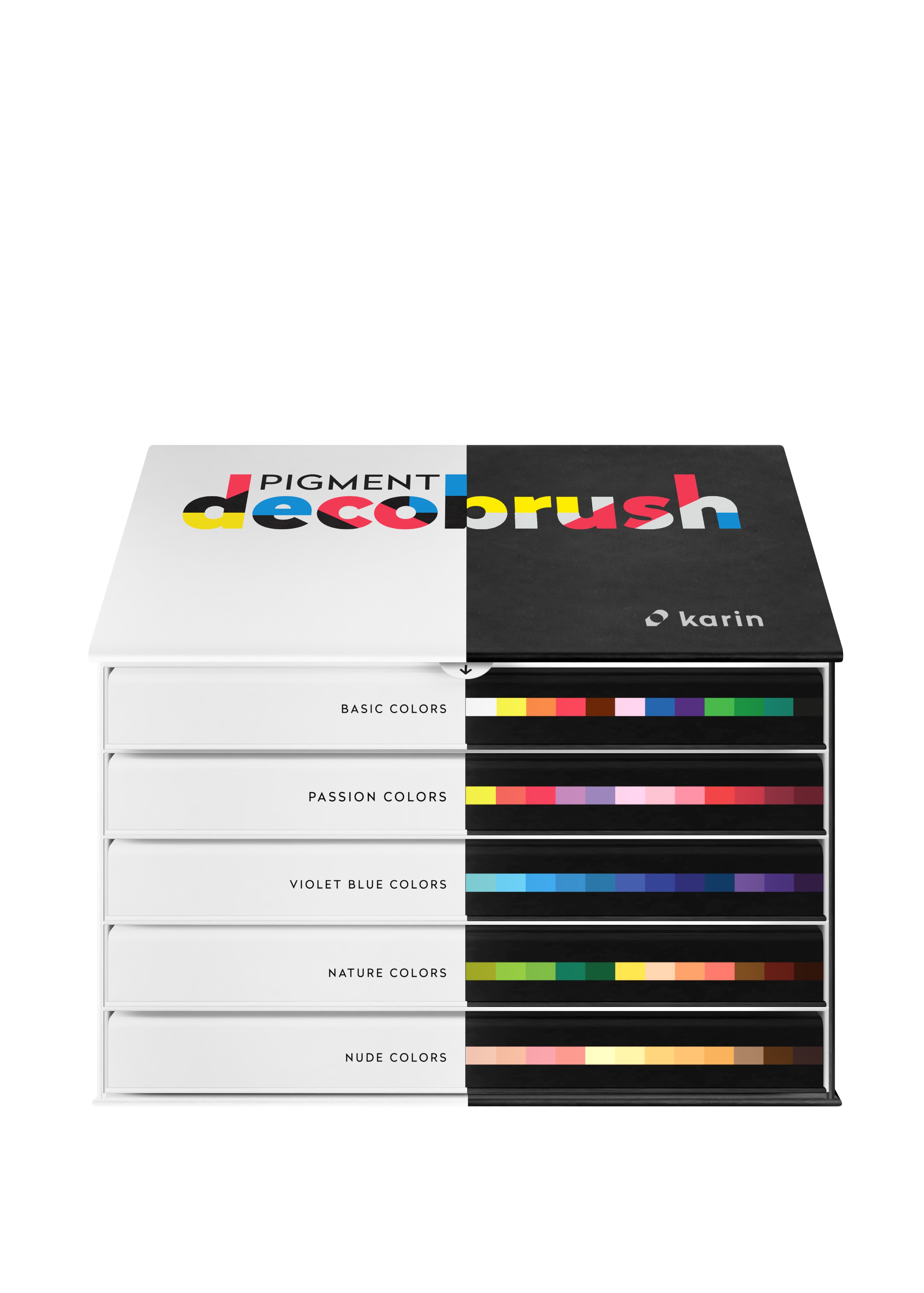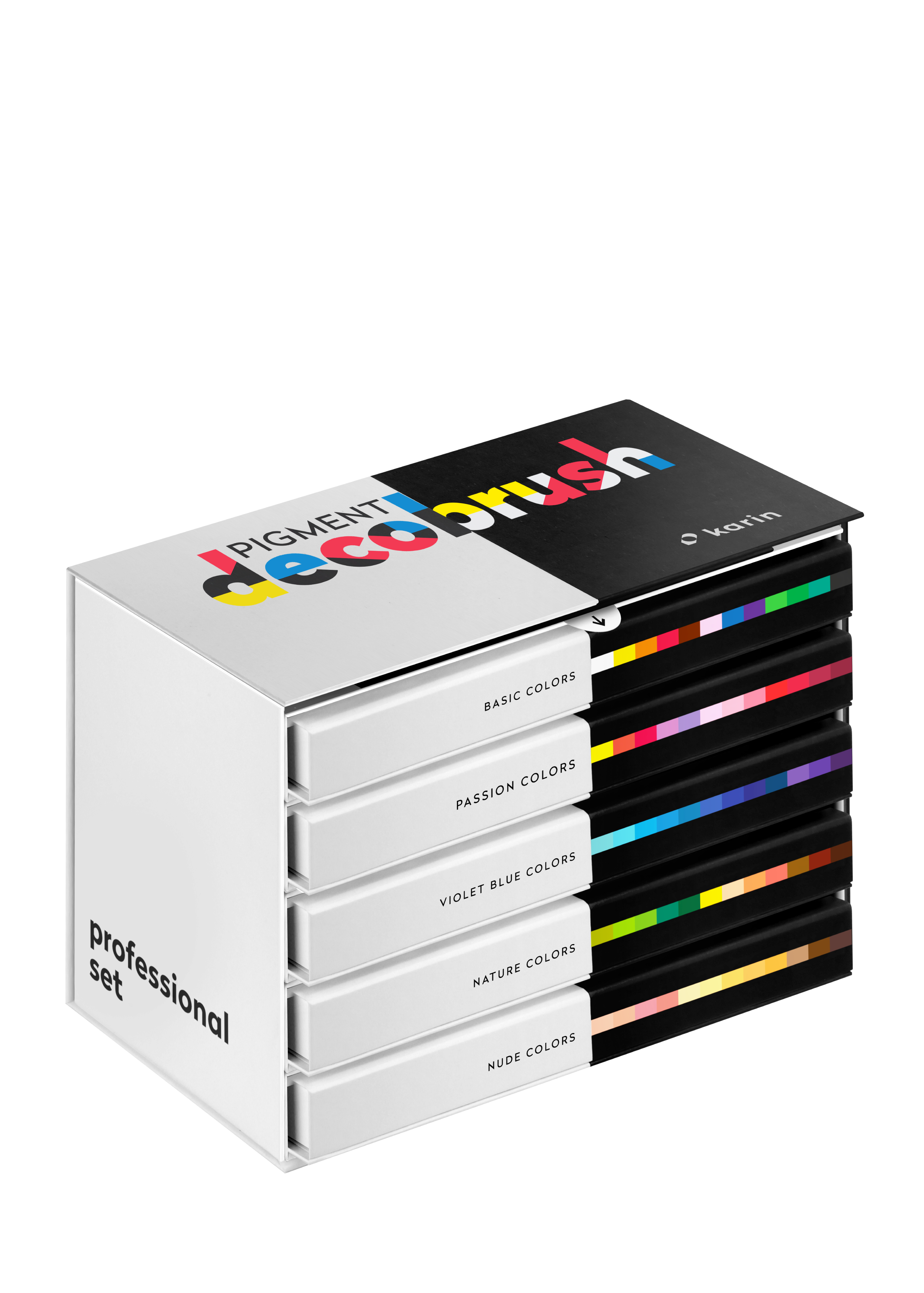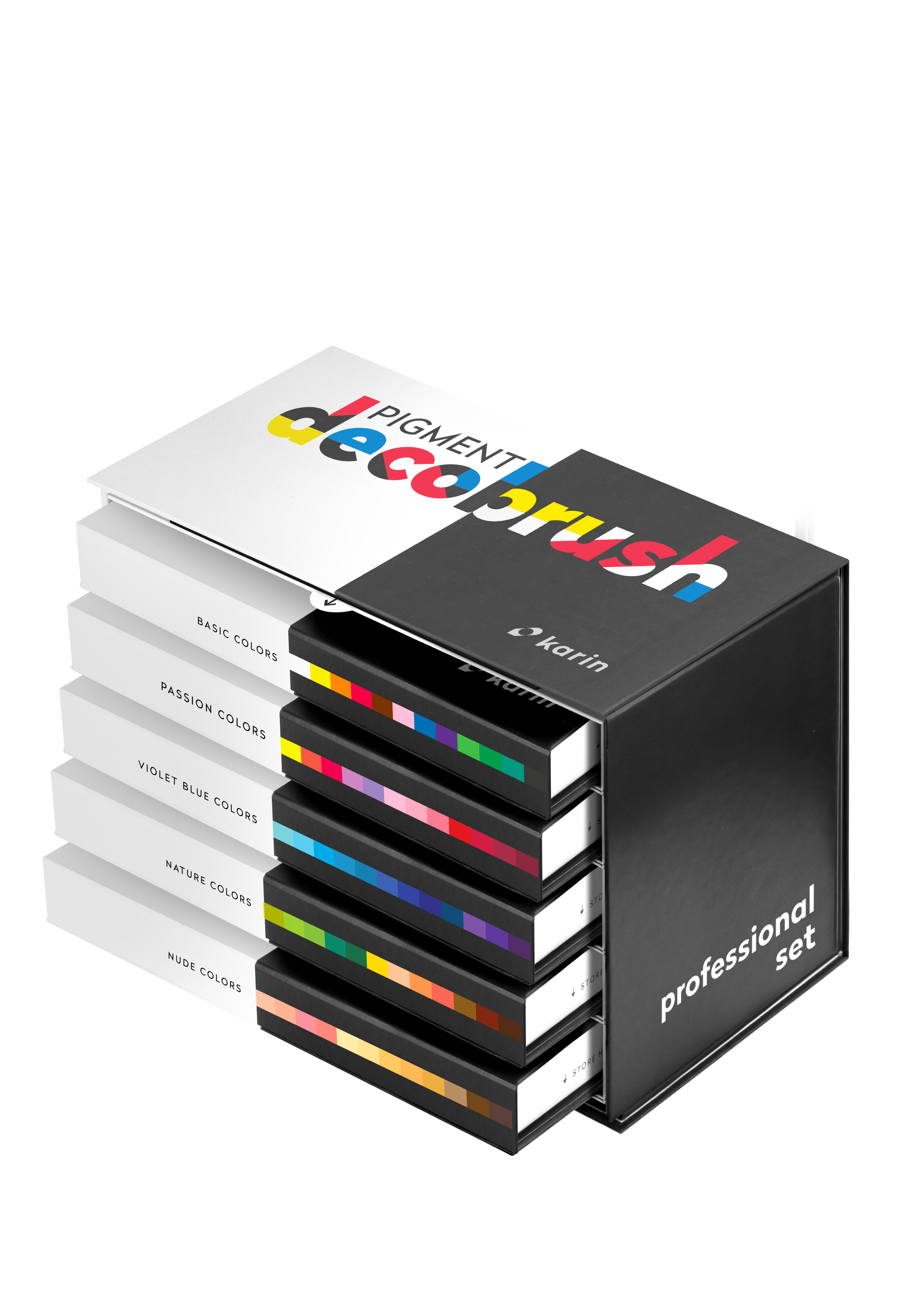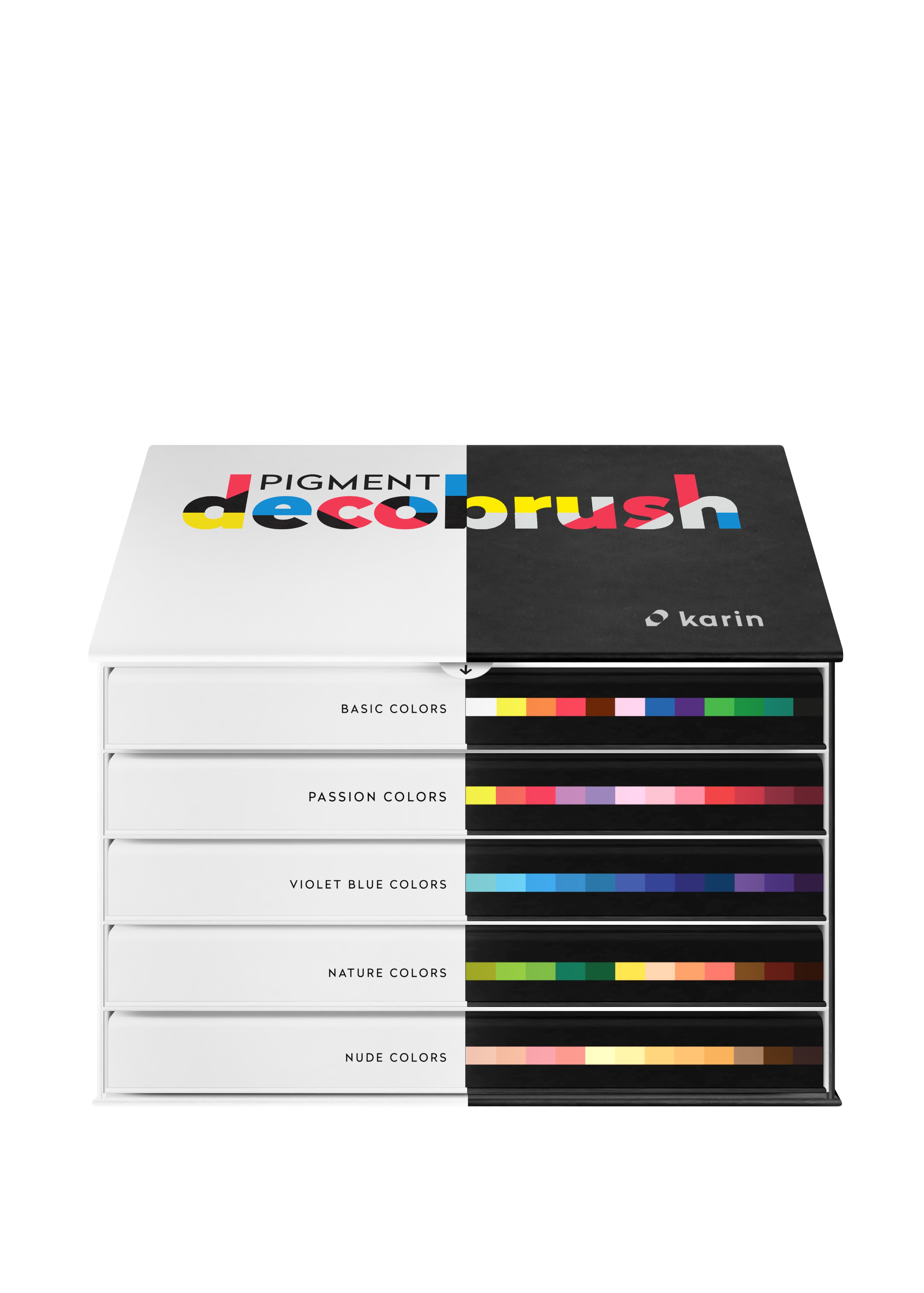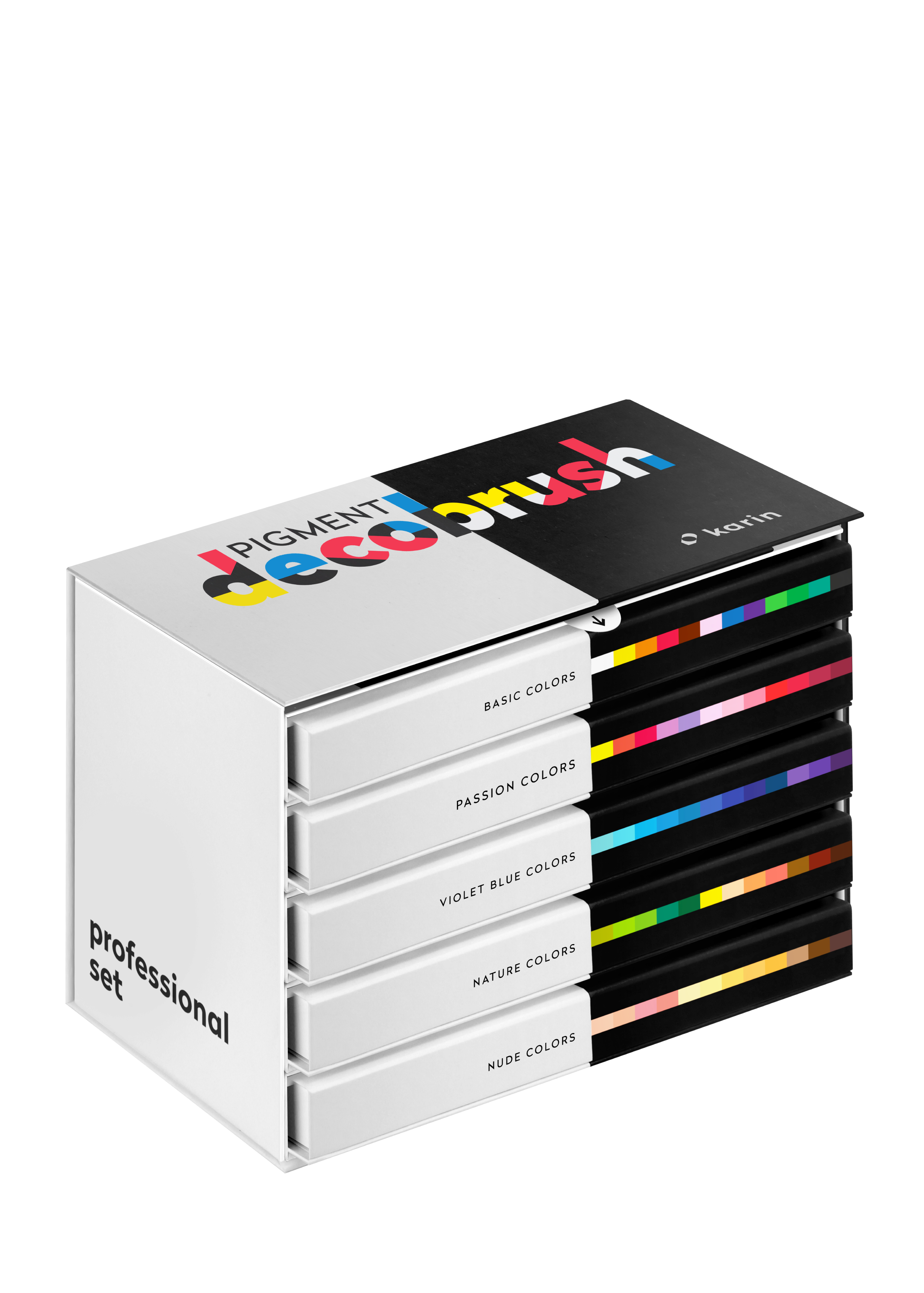 Pigment Decobrush Professional Set
Available, delivery time: 1-3 days
Pigment Decobrush Professional Set
Luminous colours, opaque on all surfaces and a durable, flexible brush tip? We were stunned as we tried out the Pigment Decobrush acrylic markers by Karin.
Wether you want to do da bright lettering on black paper or a colouration on dark cardstock or foil. These marker got you covered!
Colours included:
Aegean, Almond, Amber, Antique Pink, Apple, Aubergine, Azure, Black, Blush, Bright Orange, Burgundy, Canary, Cerise, Cinnamon, Cocoa, Cool Aqua, Copper Brown, Duck Egg, Egyptian Blue, Fire Red, Grass, Green, Henna, Leaf Green, Light Azure, Lilac, Lime Green, Lipstick Red, Lush Green, Magenta Red, Mango, Ocean Teal, Pale Orange, Pale Pink, Pale Violet, Peach, Pink, Plum, Poppy, Praline, Red Lilac, Red, Rose Pink, Rose Wood, Royal Blue, Salmon Pink, Sandstone, Sapphire Blue, Sepia, Sulphur Yellow, True Blue, Turquoise, Violet Blue, Gold, Indigo Blue, Ochre, Orange Red, Soft Peach 1, Soft Peach 2, White

! Shipping only inside Germany !