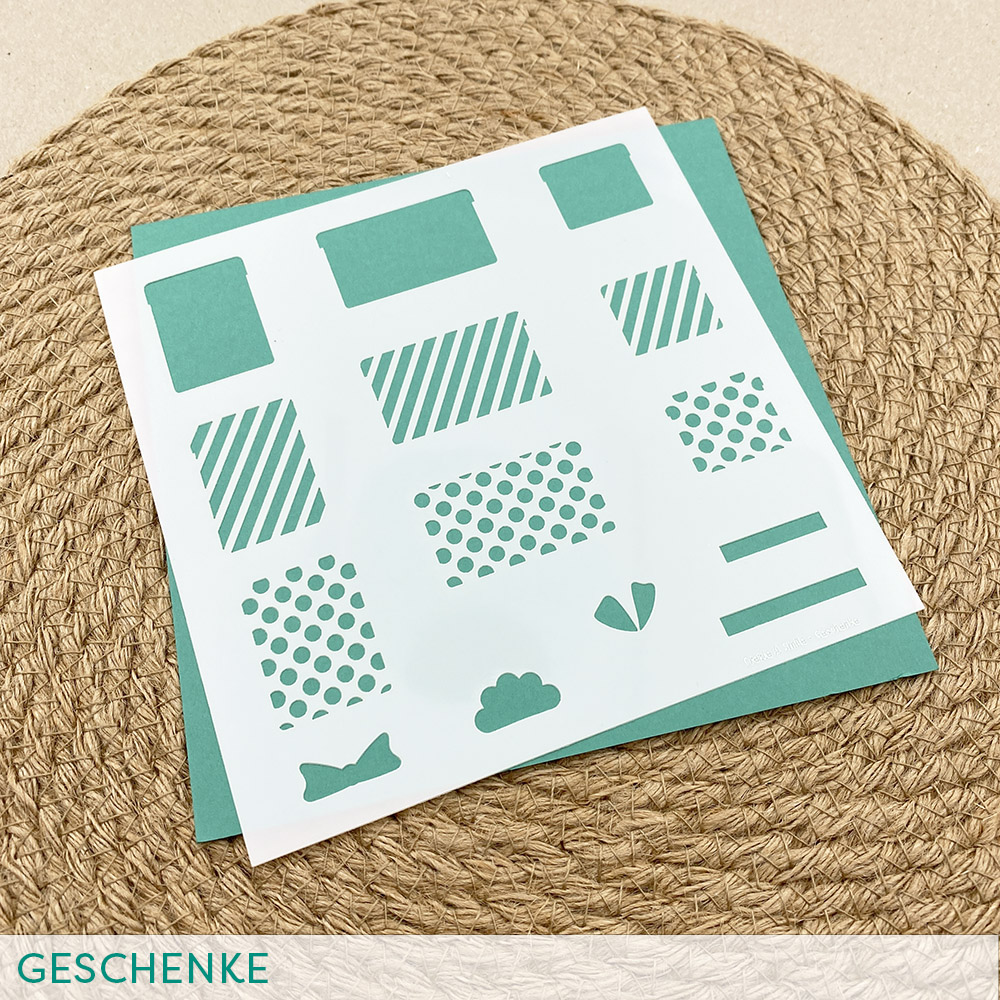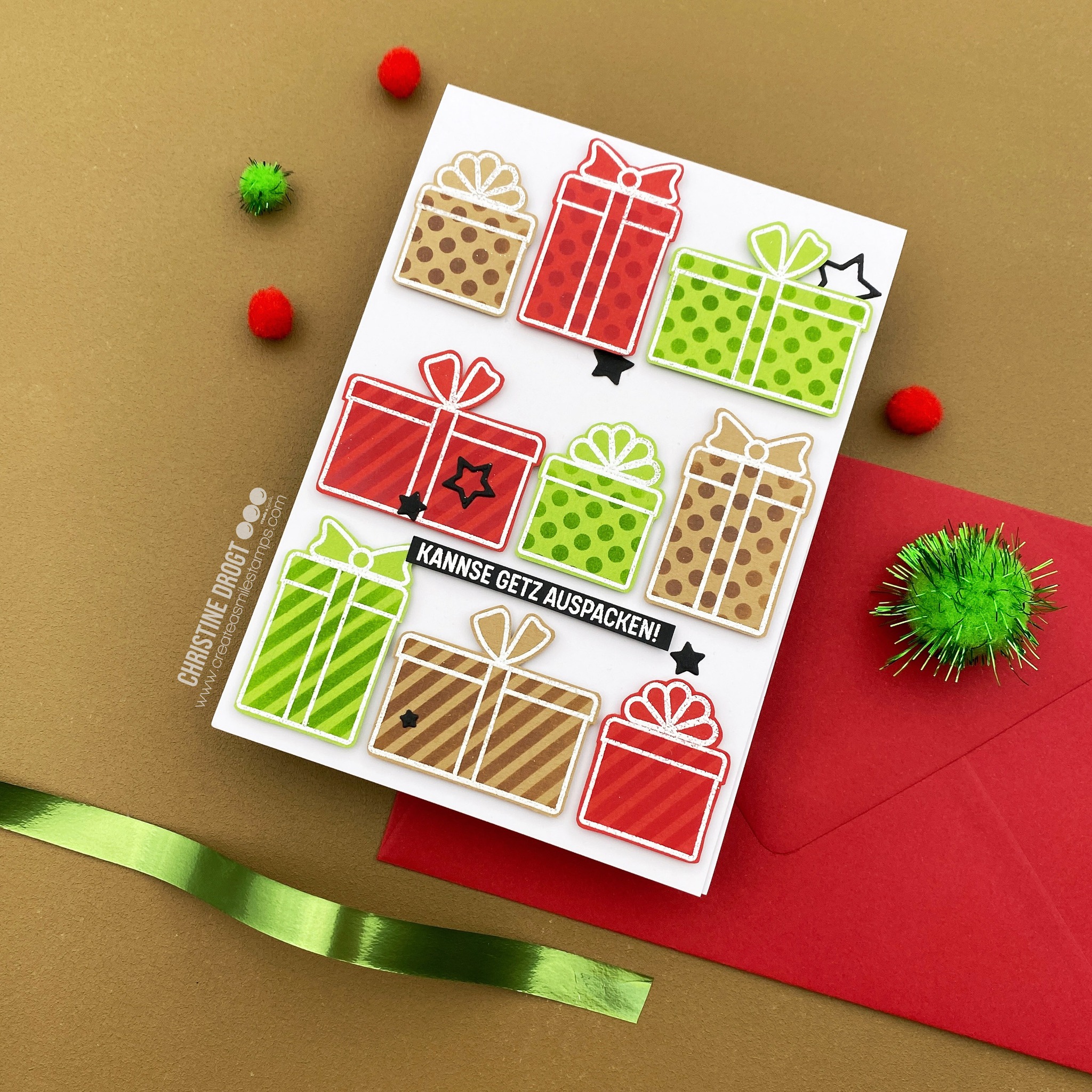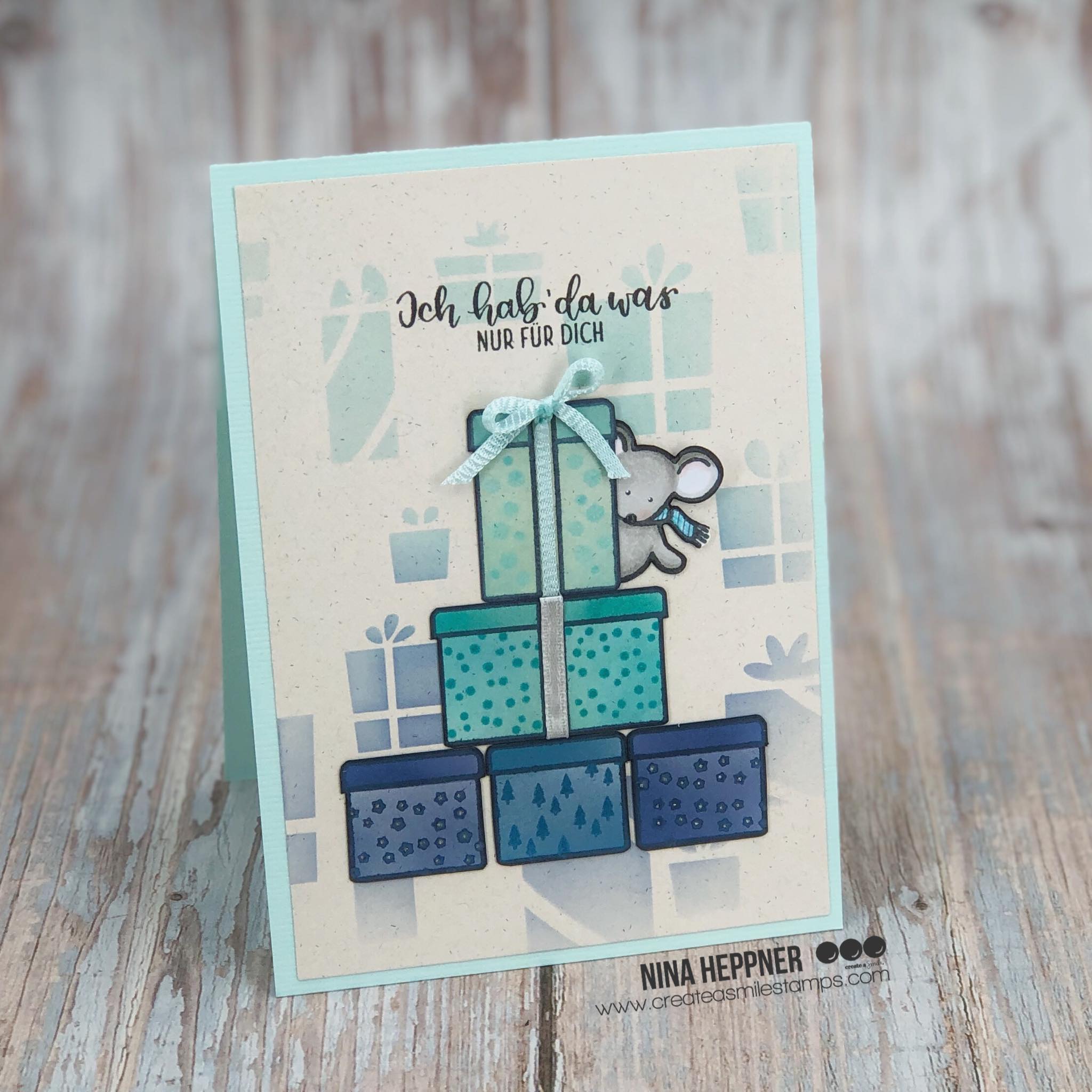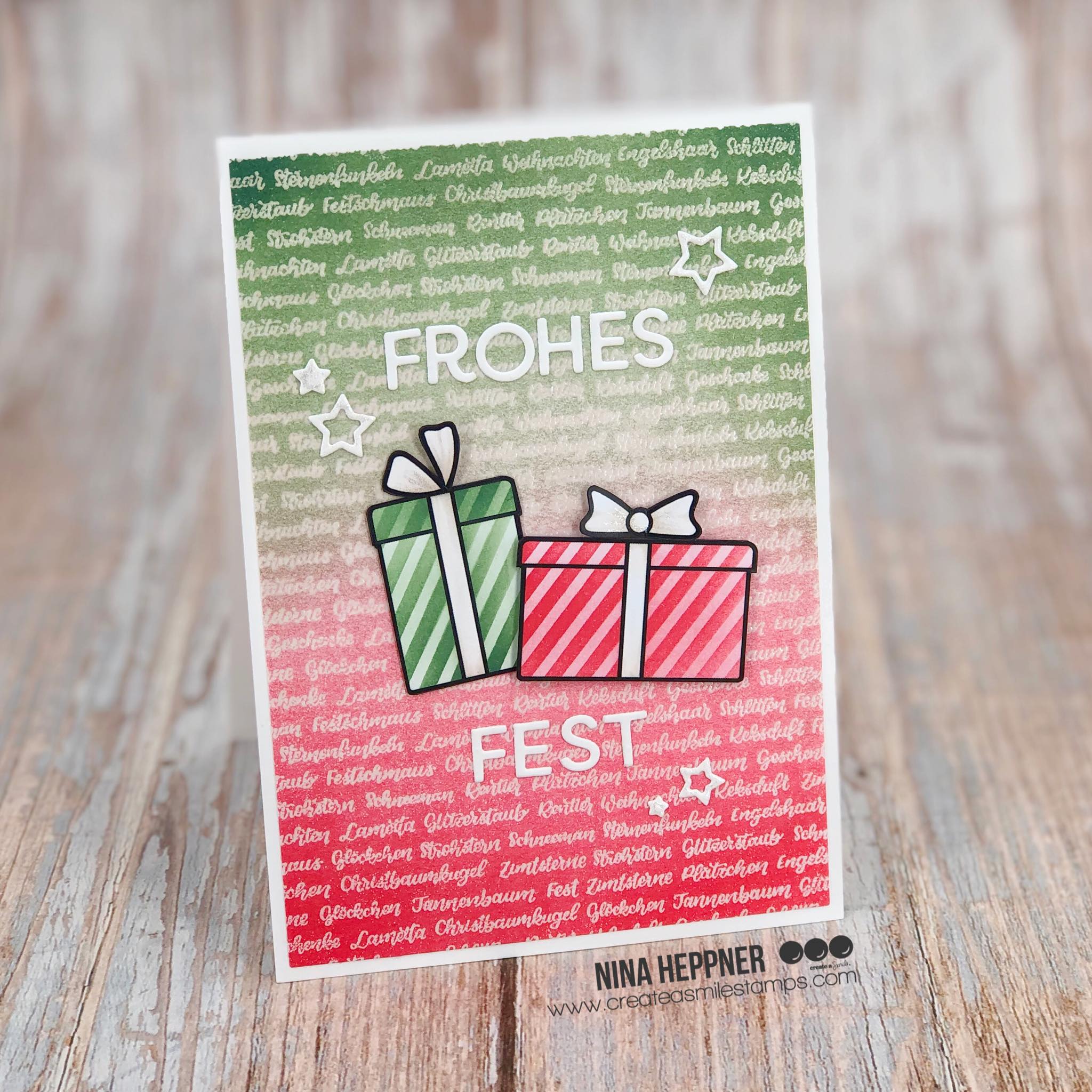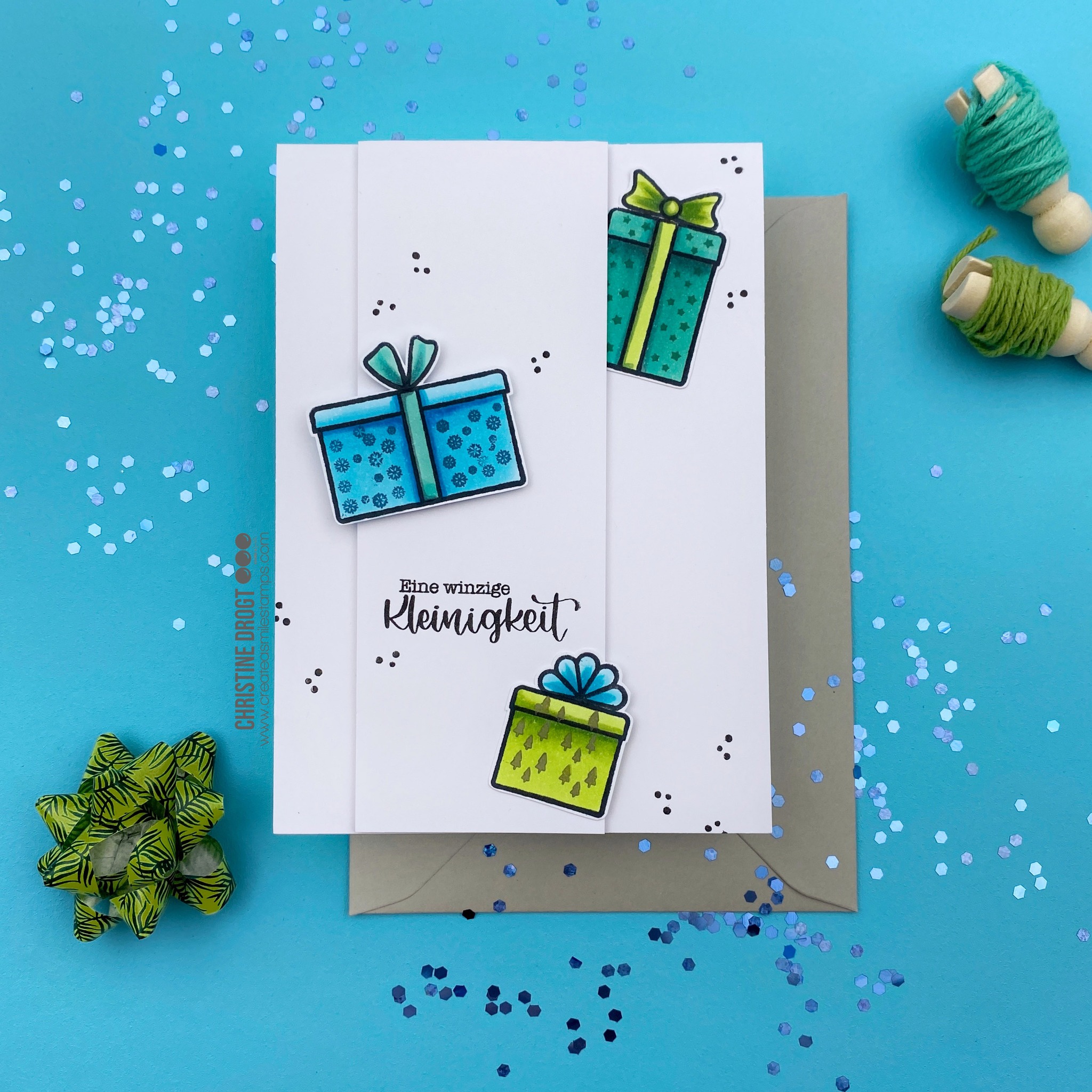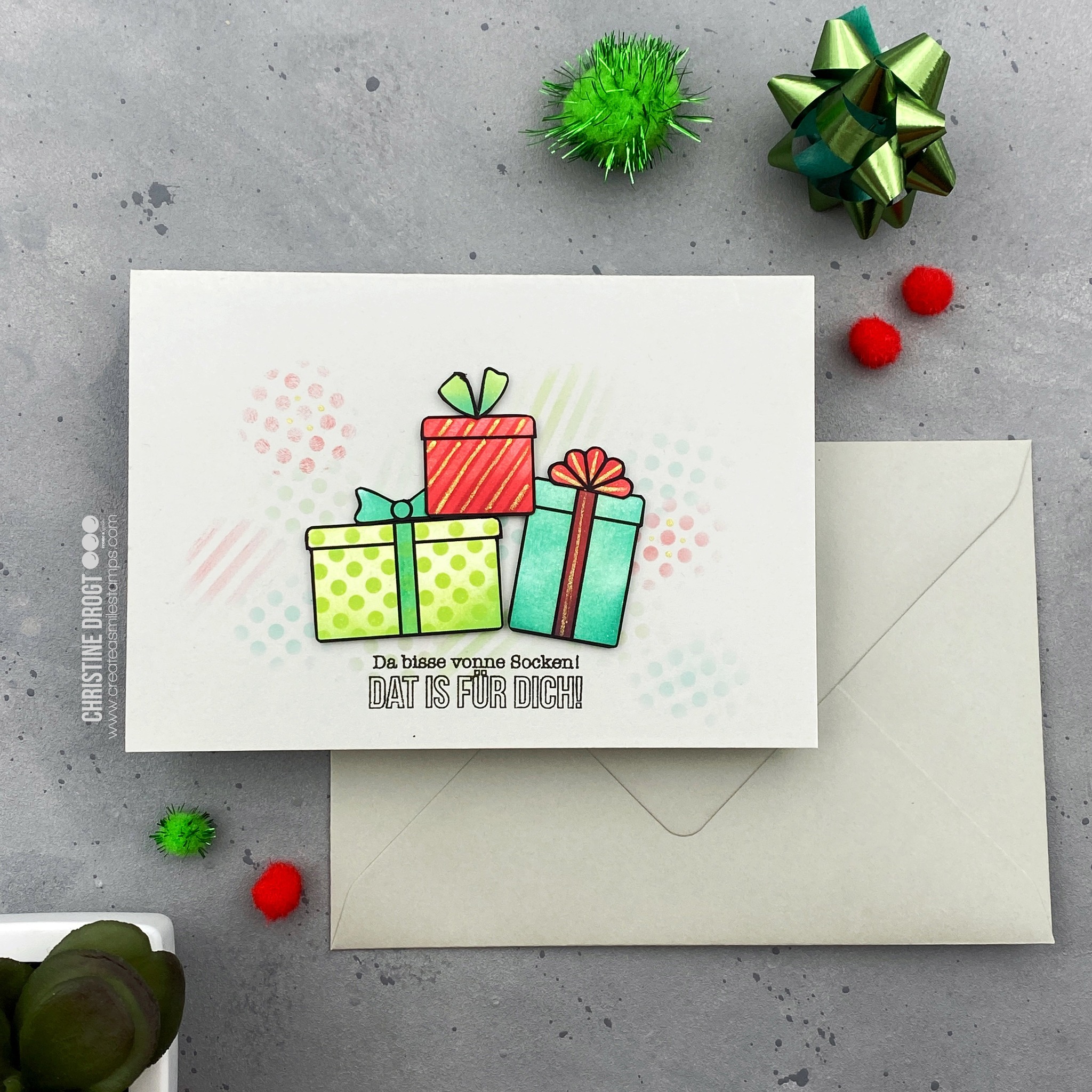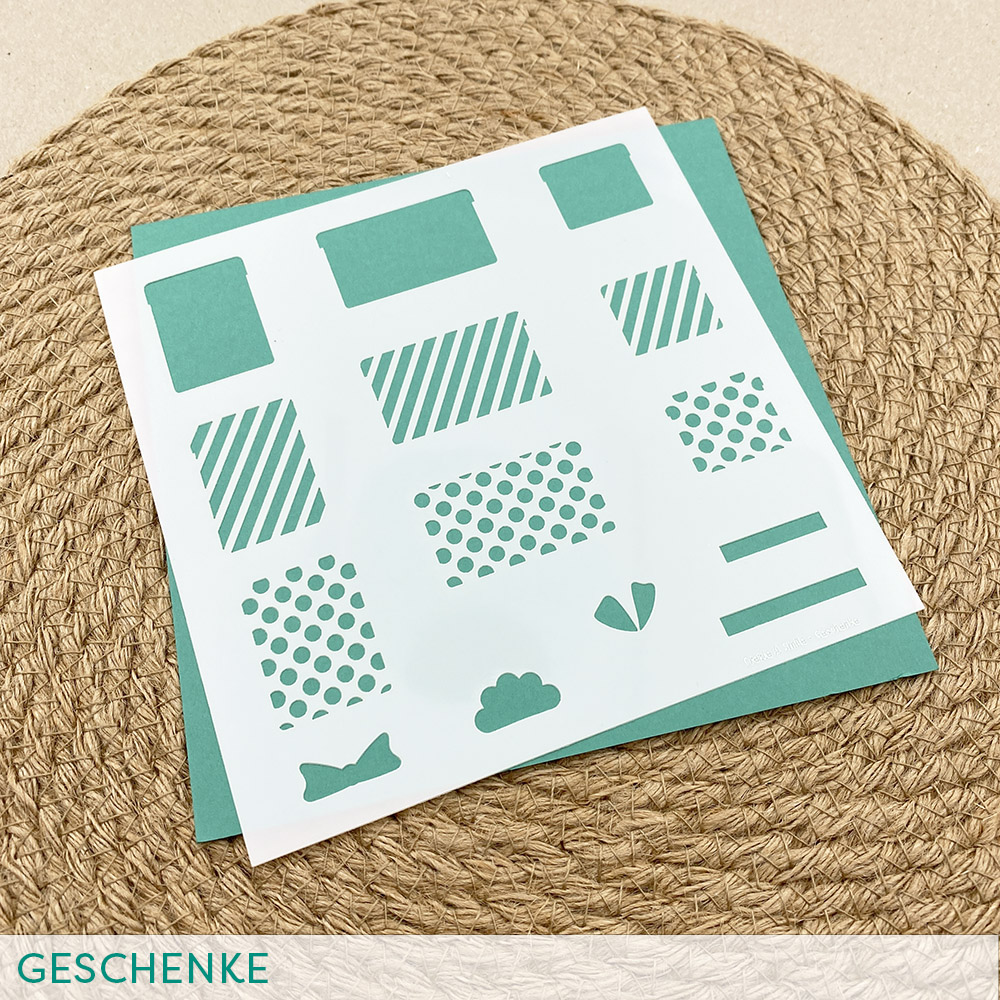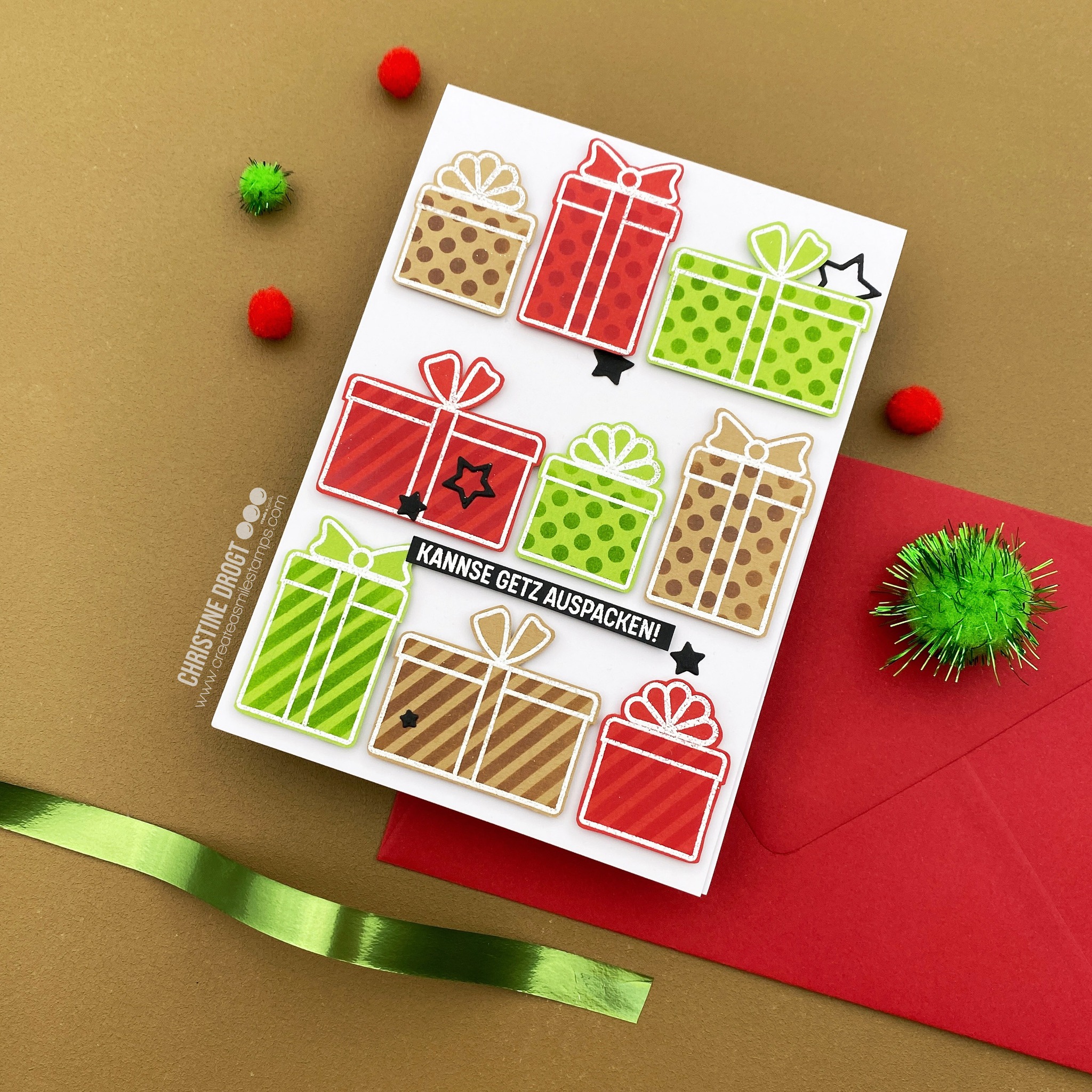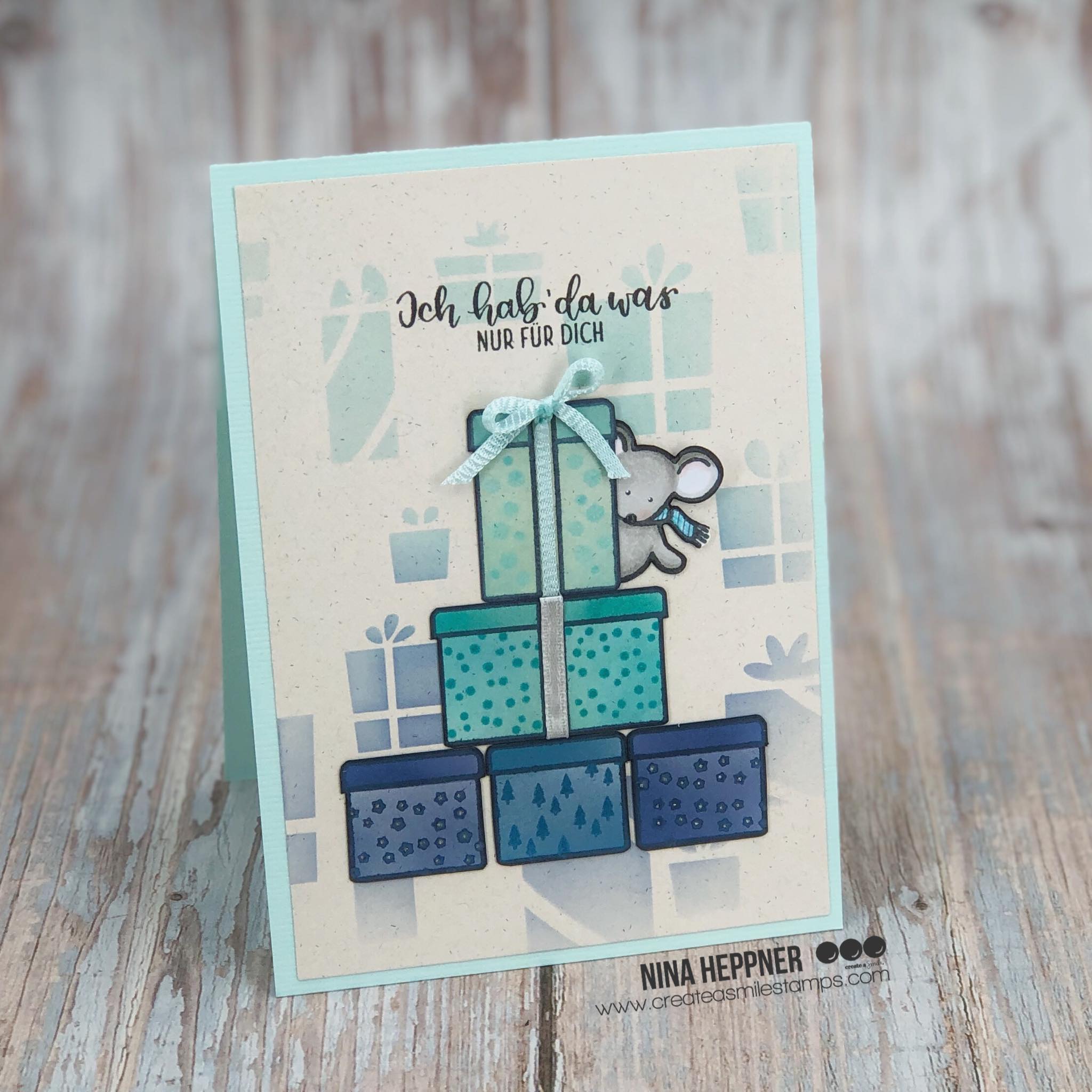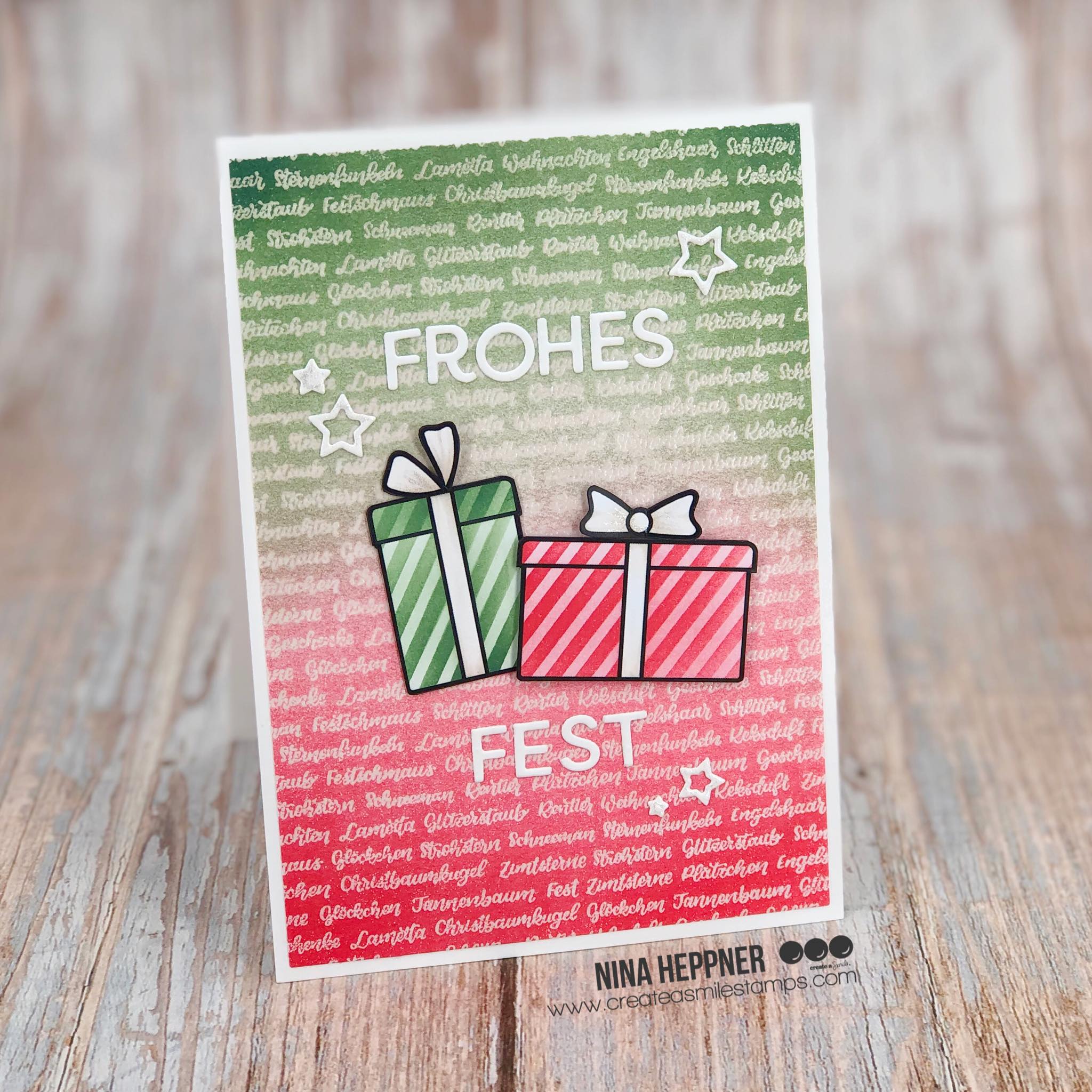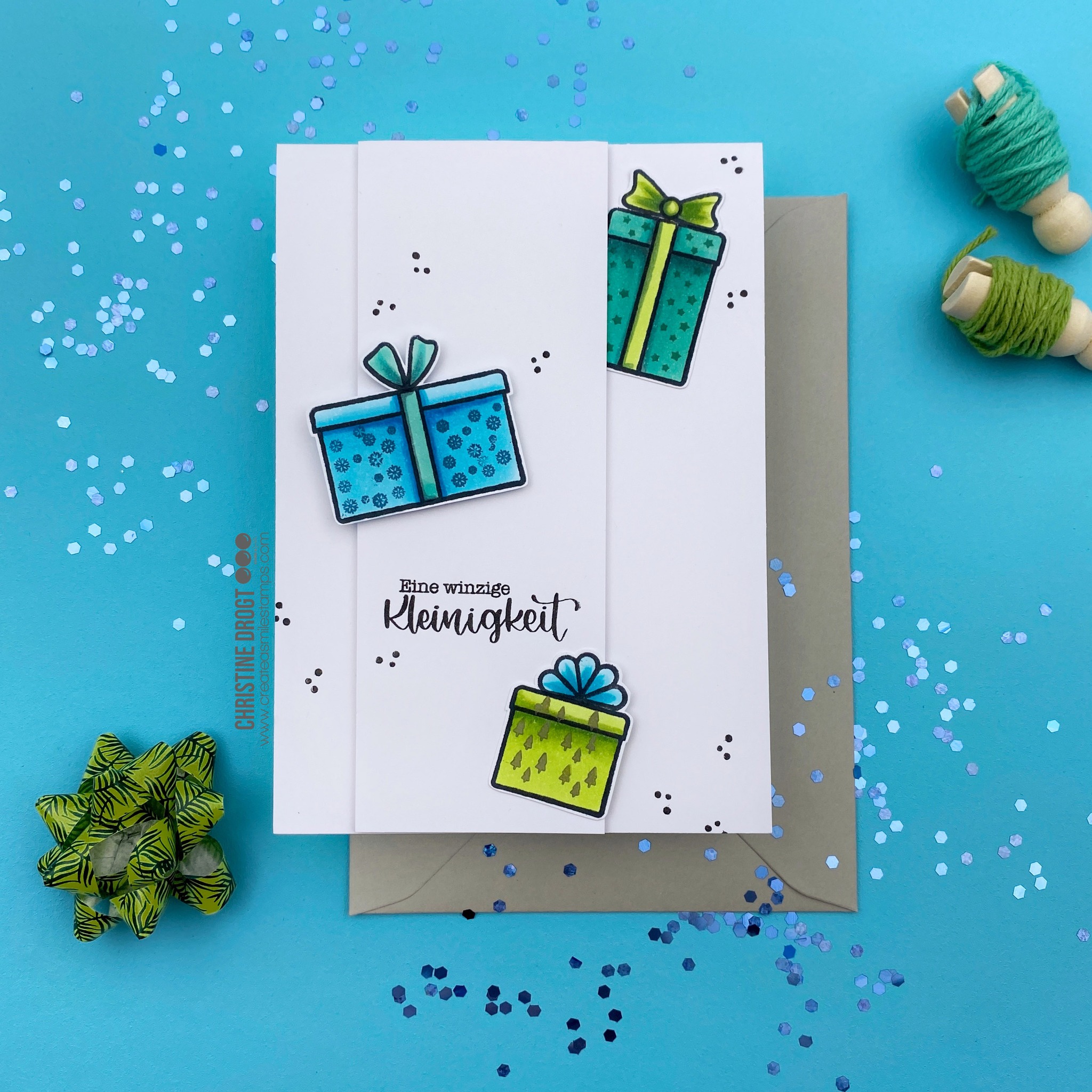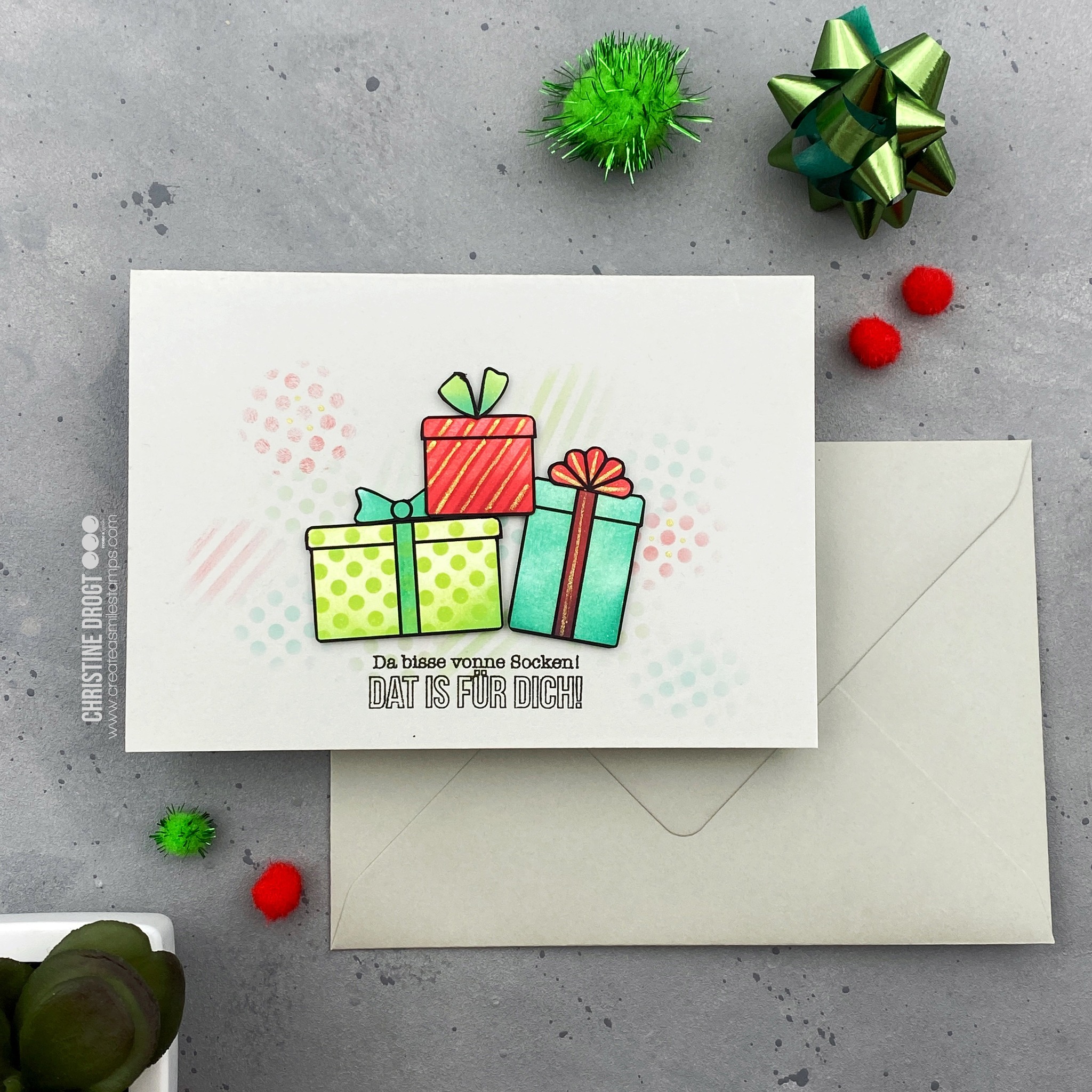 Stencil: Geschenke
Gifts are probably one of the most versatile images - perfect for birthdays, Christmas and many other occasions.
With this stencil you can stamp three different gifts, add ribbons and bows to them and add polka dot patterns or stripes to them.
And best of all:
This stencil goes perfectly with our "wrapped" stamp set - which can be colored with it quickly and easily!
One stencil - (almost) infinite possibilities! Whether applied with pens, brushes, sponges, cloths, airbrush or blending tools. Whether used with watercolor, acrylic, alcohol, structure paste, ink or chalk. Our stencils can do anything and are more versatile than any other tool on your desk. Combine, design, try it out. Your creativity knows no limits.