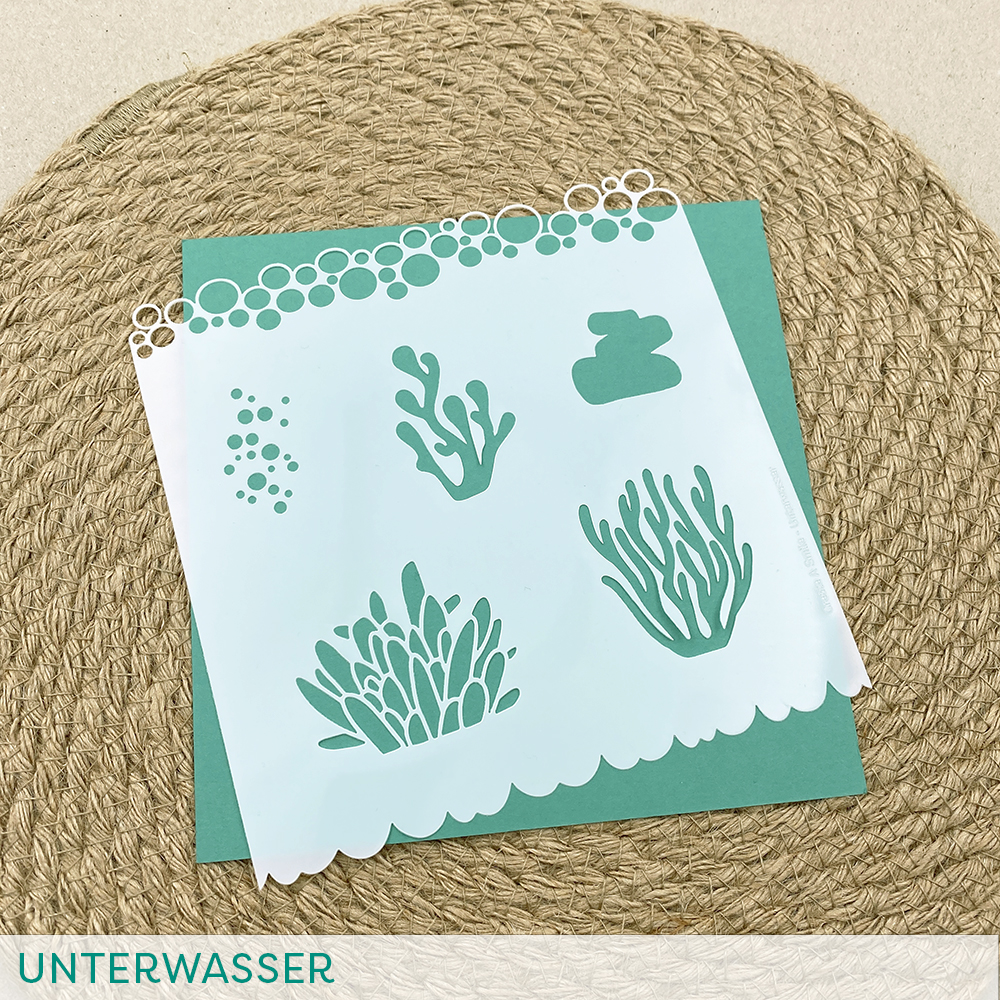 Stencil: Unterwasser
Shiny, small bubbles glitter and rise to the surface of the water and draw the eye past rocks and corals, through algae and seaweed swaying in the water, up towards the sunshine.
Everything is quiet and peaceful down here and you wish you could just dive into the cool water once more.
With our new underwater stencil, you are perfectly prepared for everything to do with the sea and its inhabitants, or for hot summer days that could use a little cooling.


Shapes included:

• bubbly edge
• wavy edge
• rising air bubbles
• corals

• seaweeds
/ algae
• pile of rock s

One stencil - (almost) infinite possibilities! Whether applied with pens, brushes, sponges, cloths, airbrush or squeegee. Whether used with watercolor, acrylic, alcohol, structure paste, ink or chalk. Our stencils can do anything and are more versatile than any other tool on your desk. Combine, design, try it out. Your creativity knows no limits.