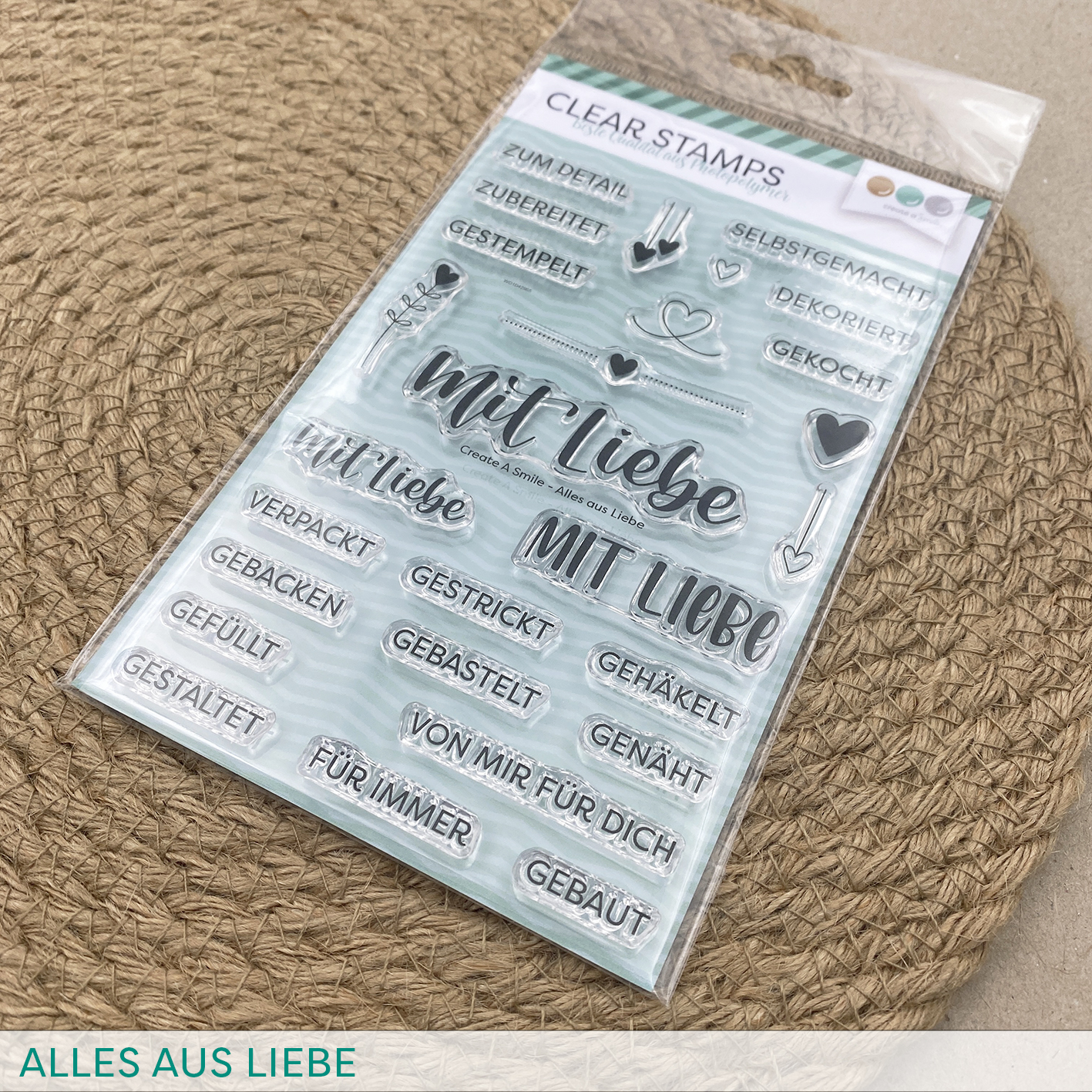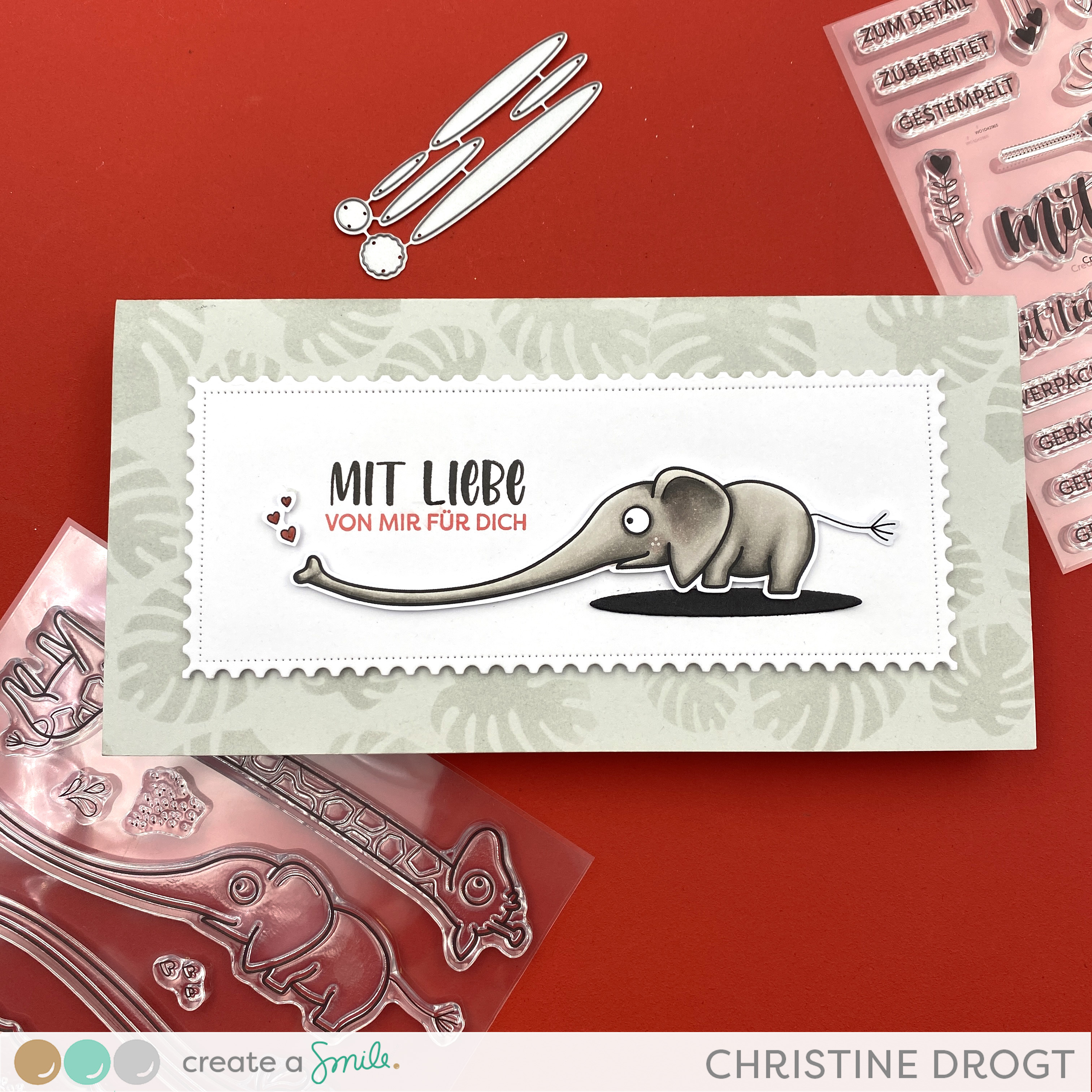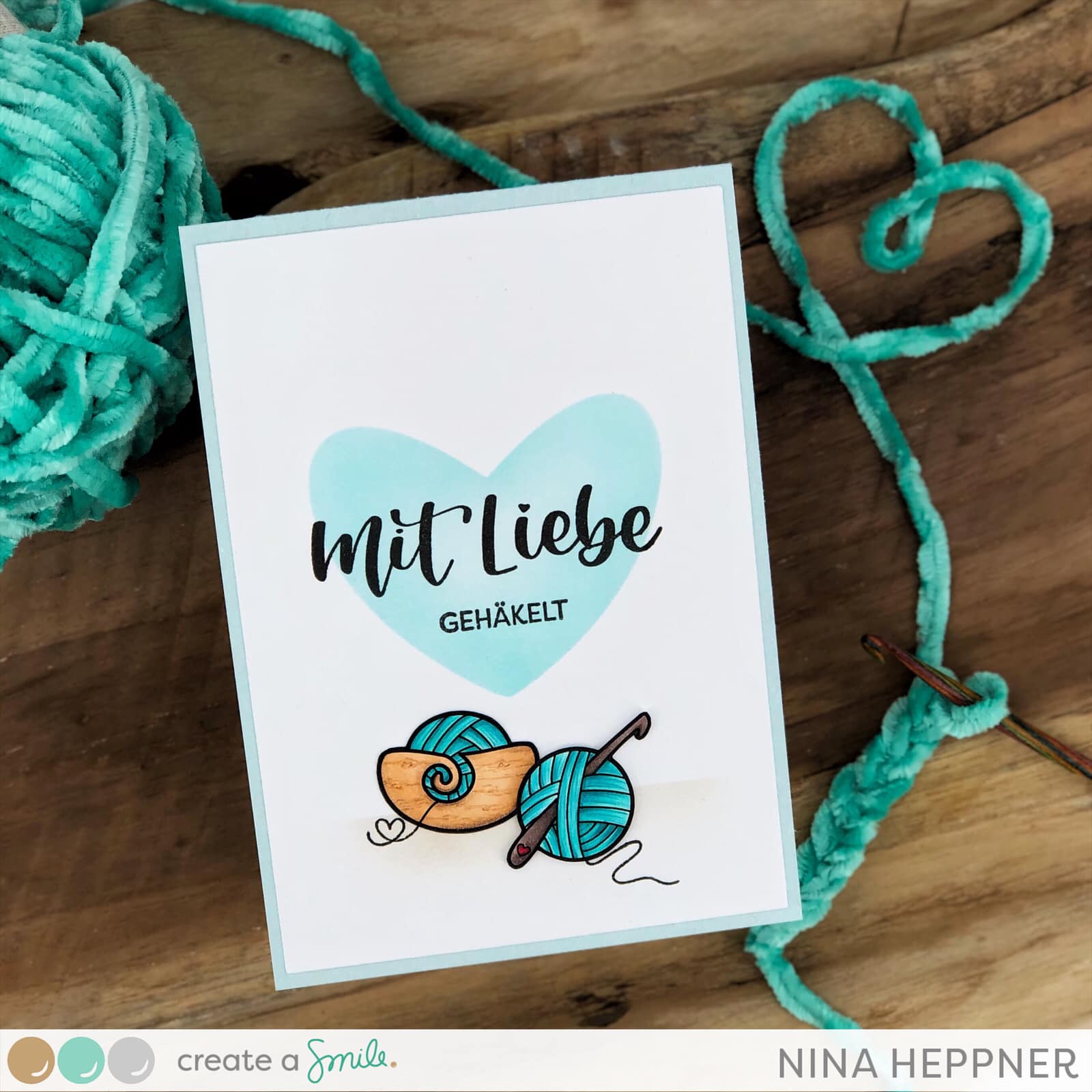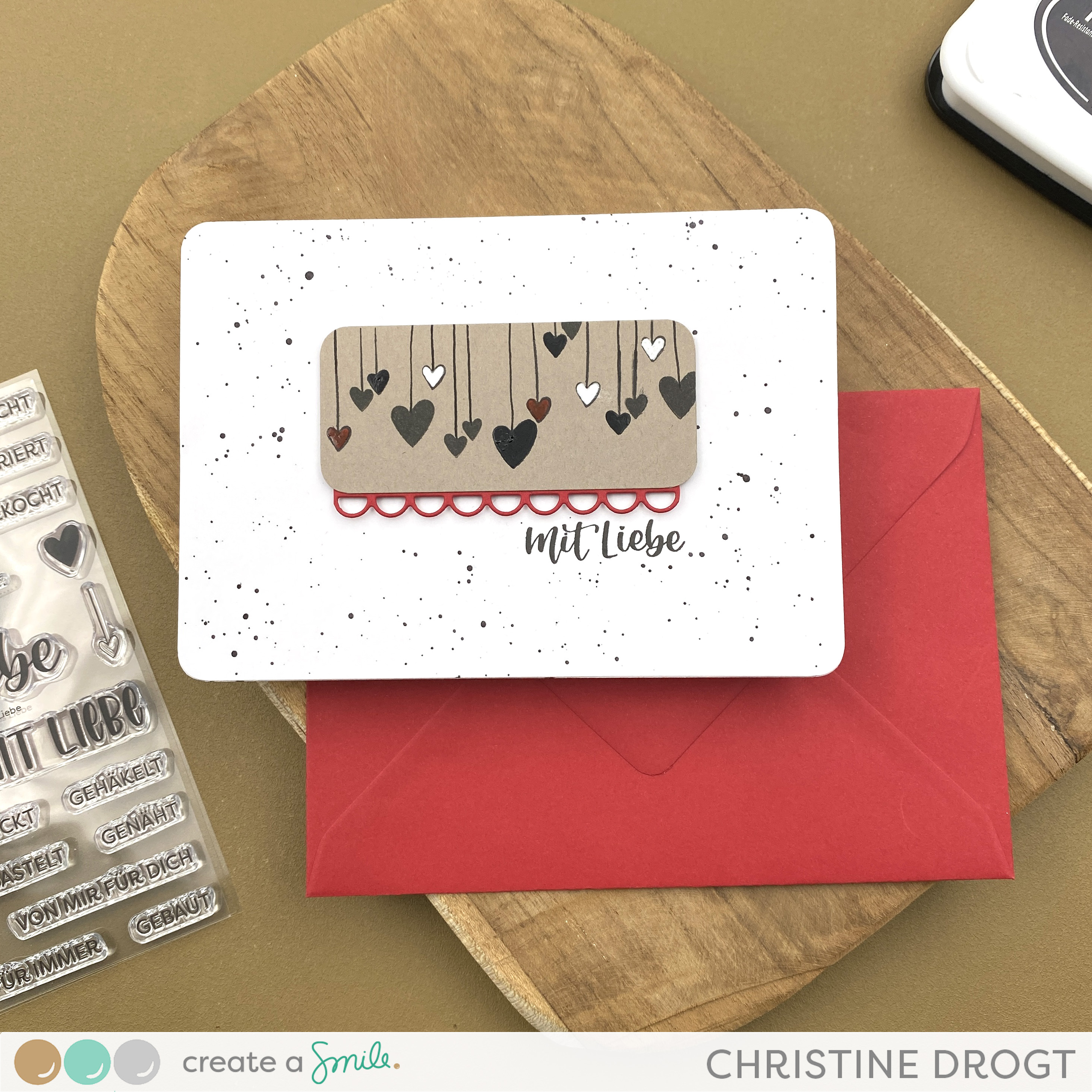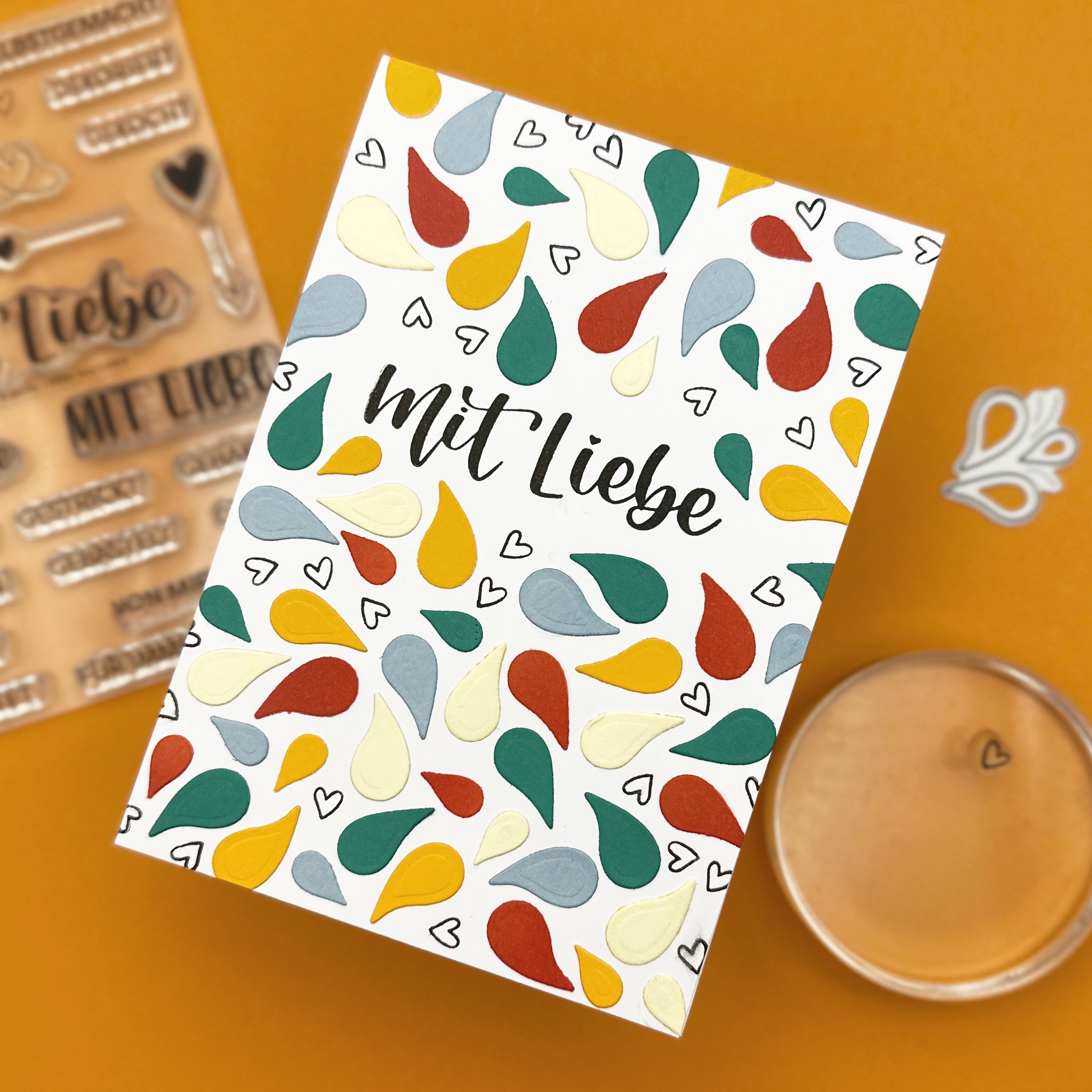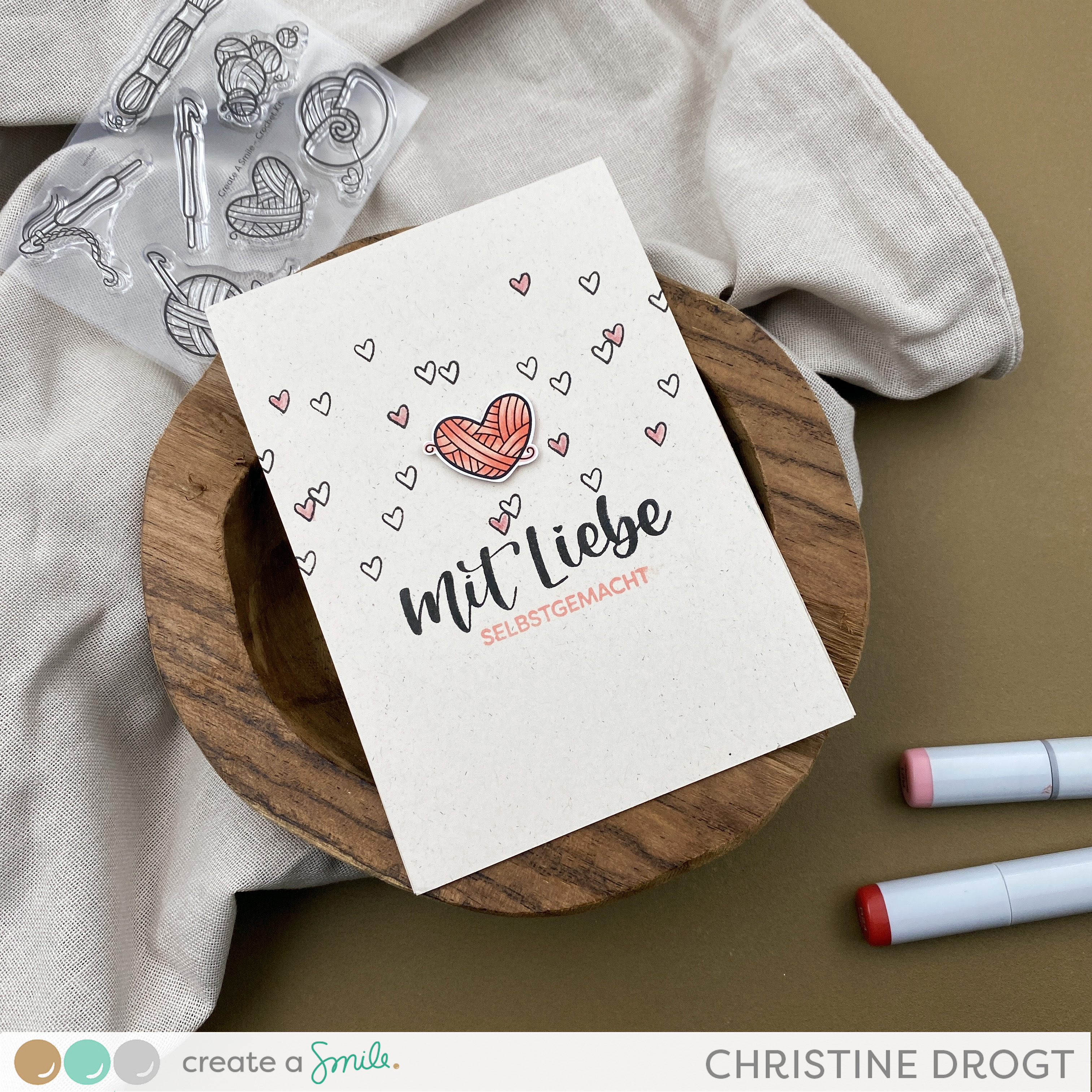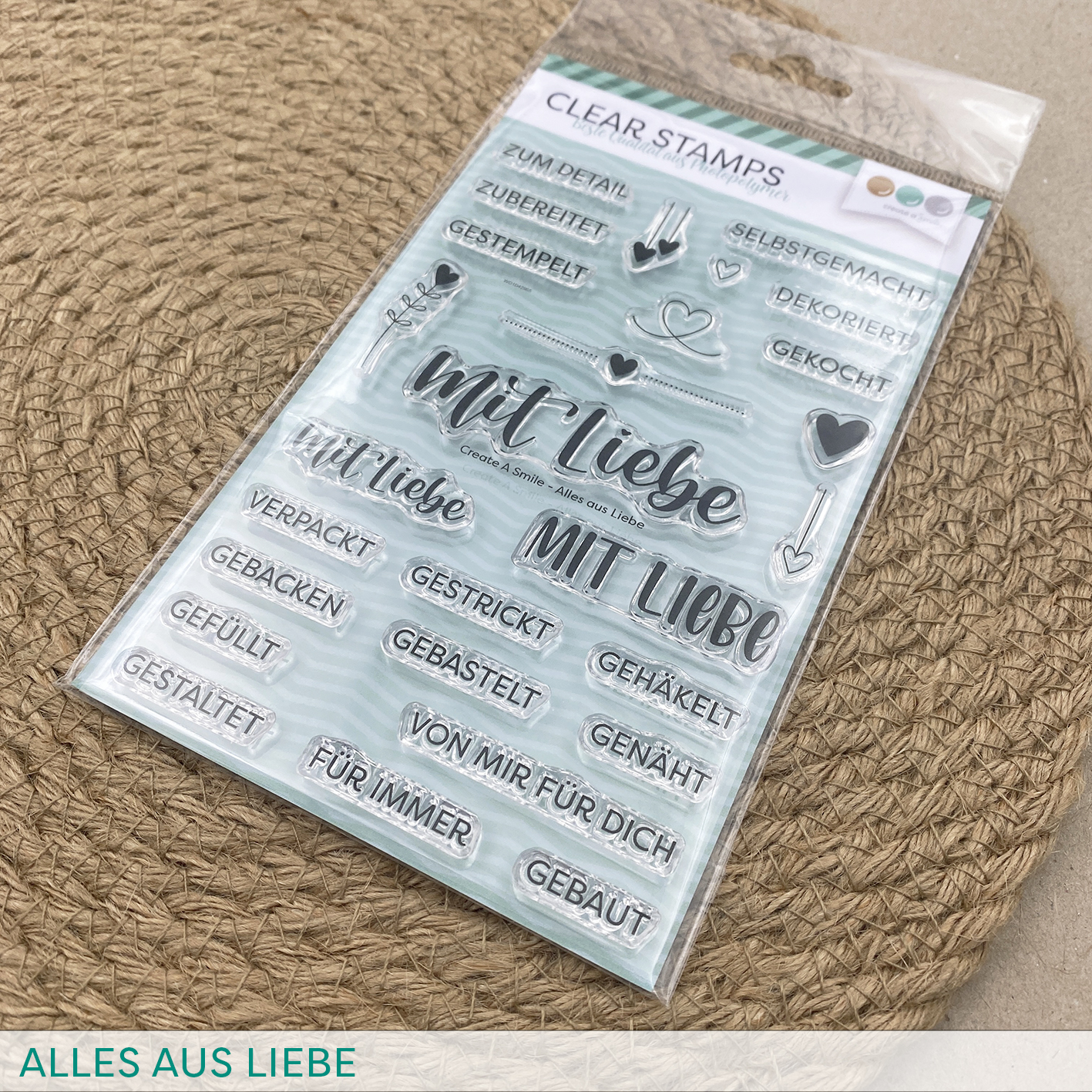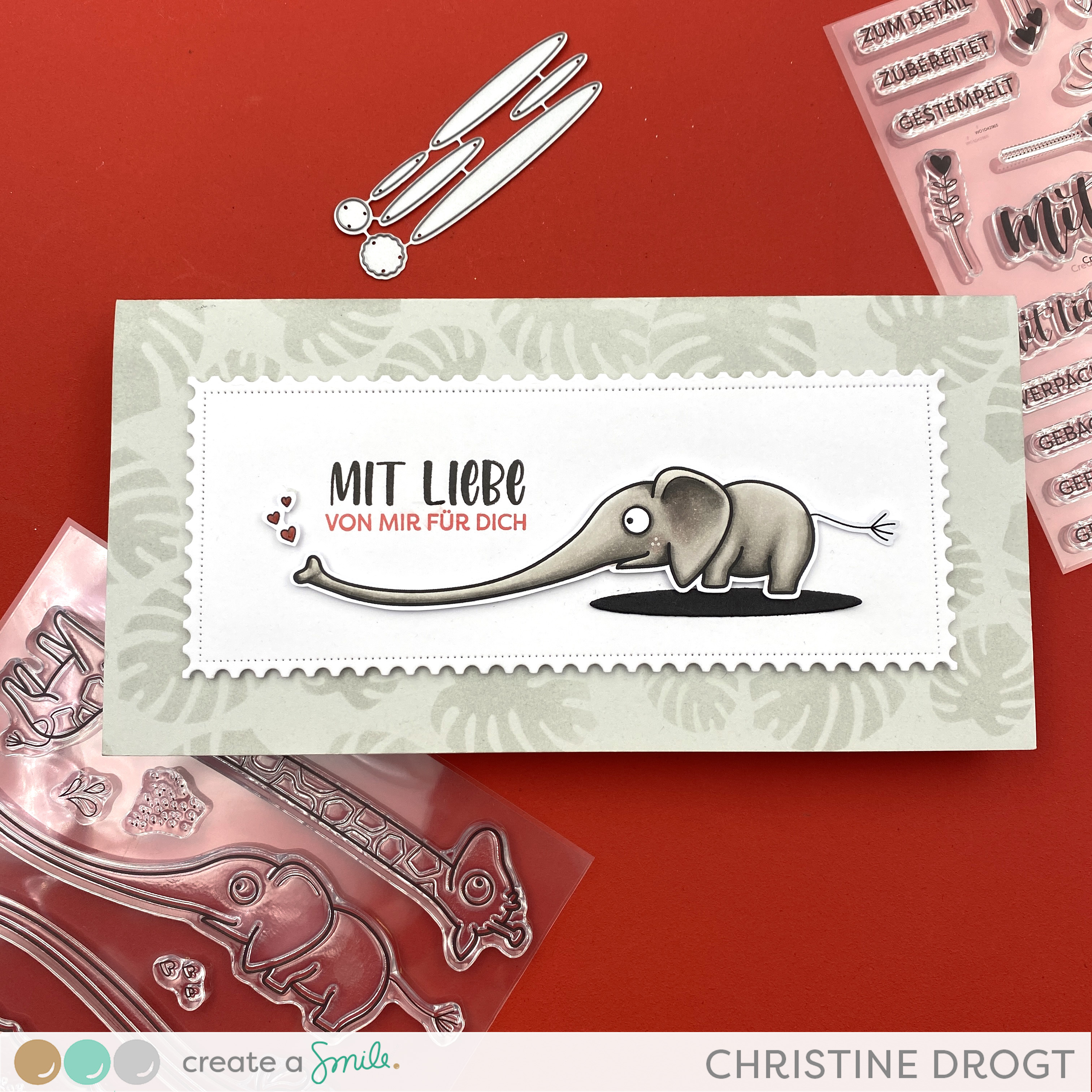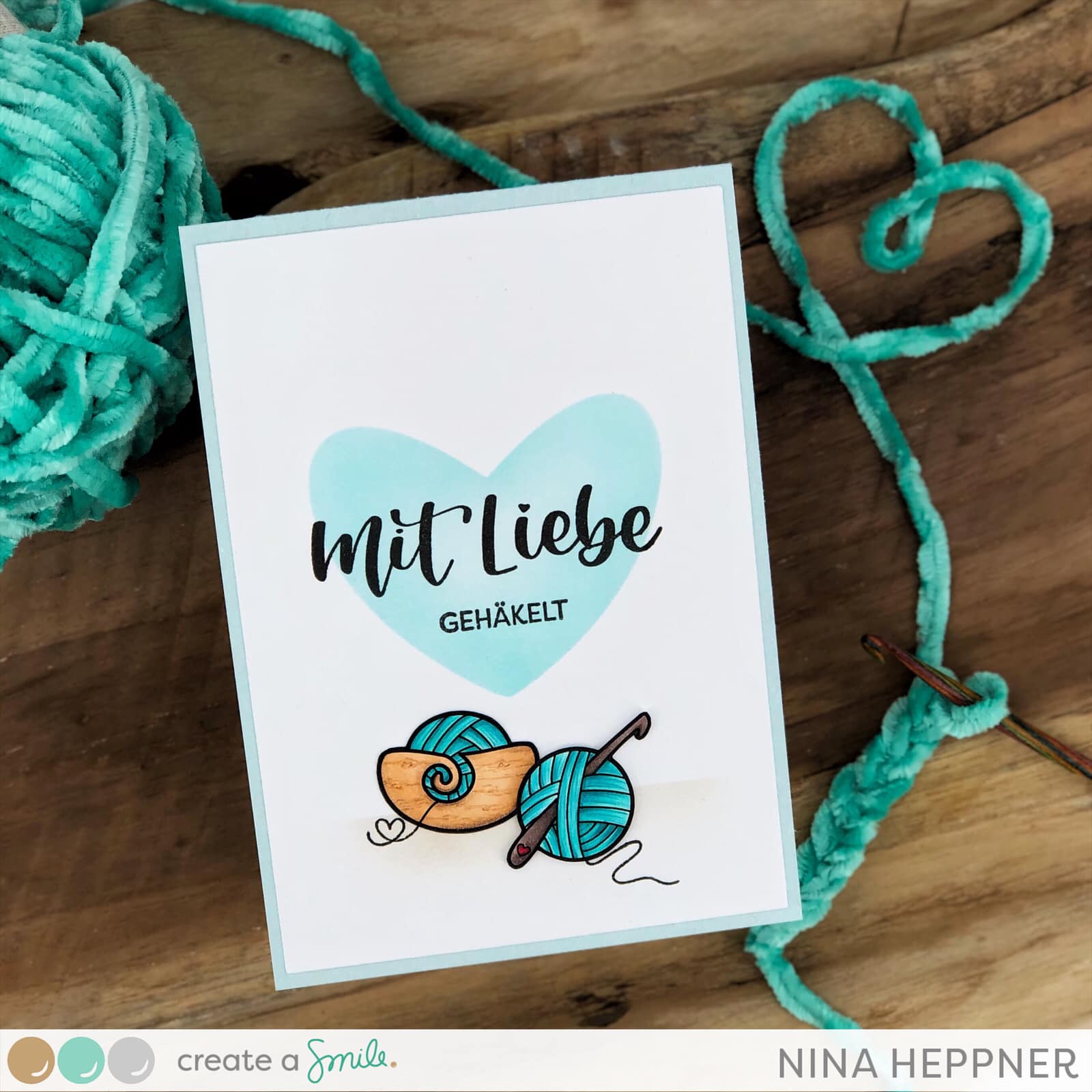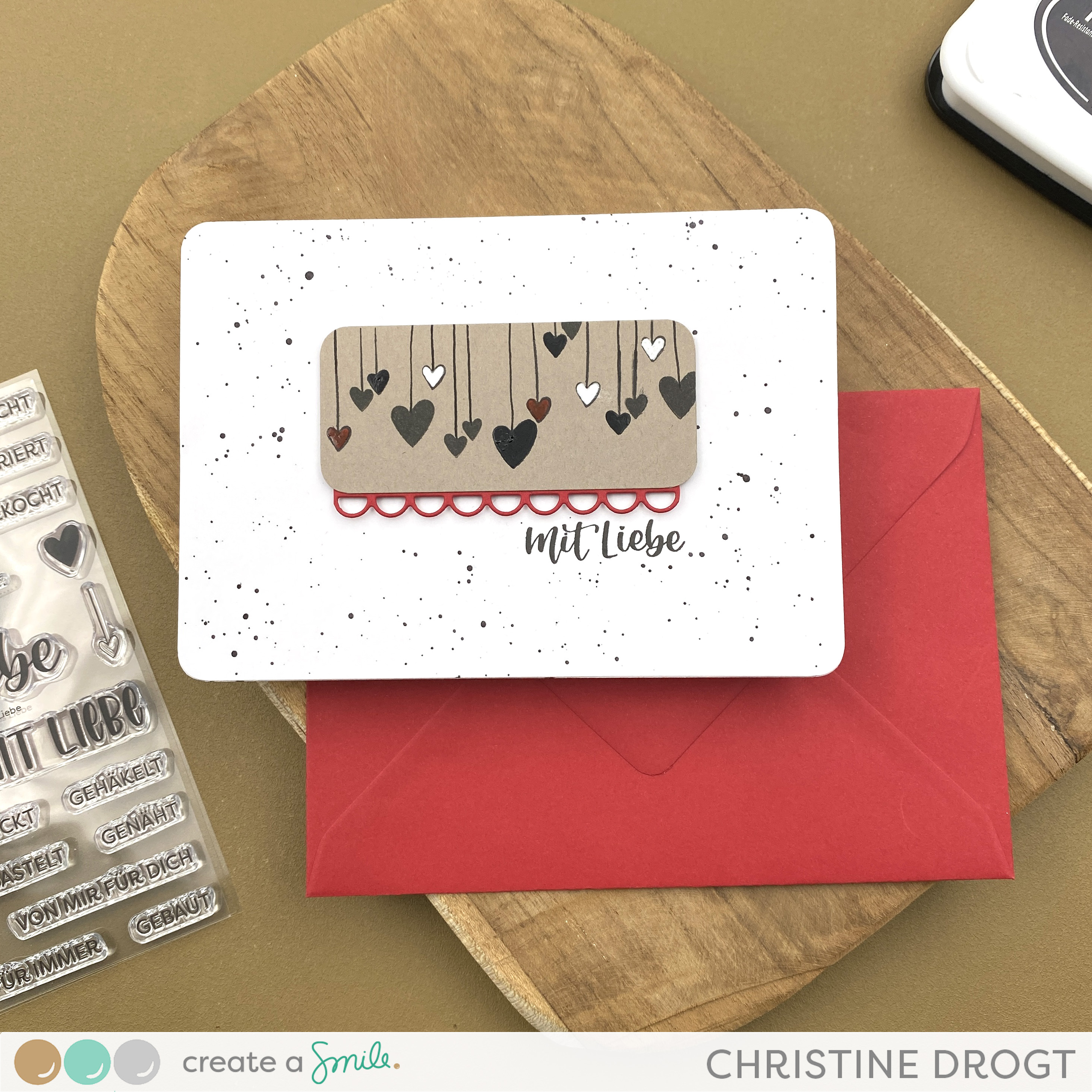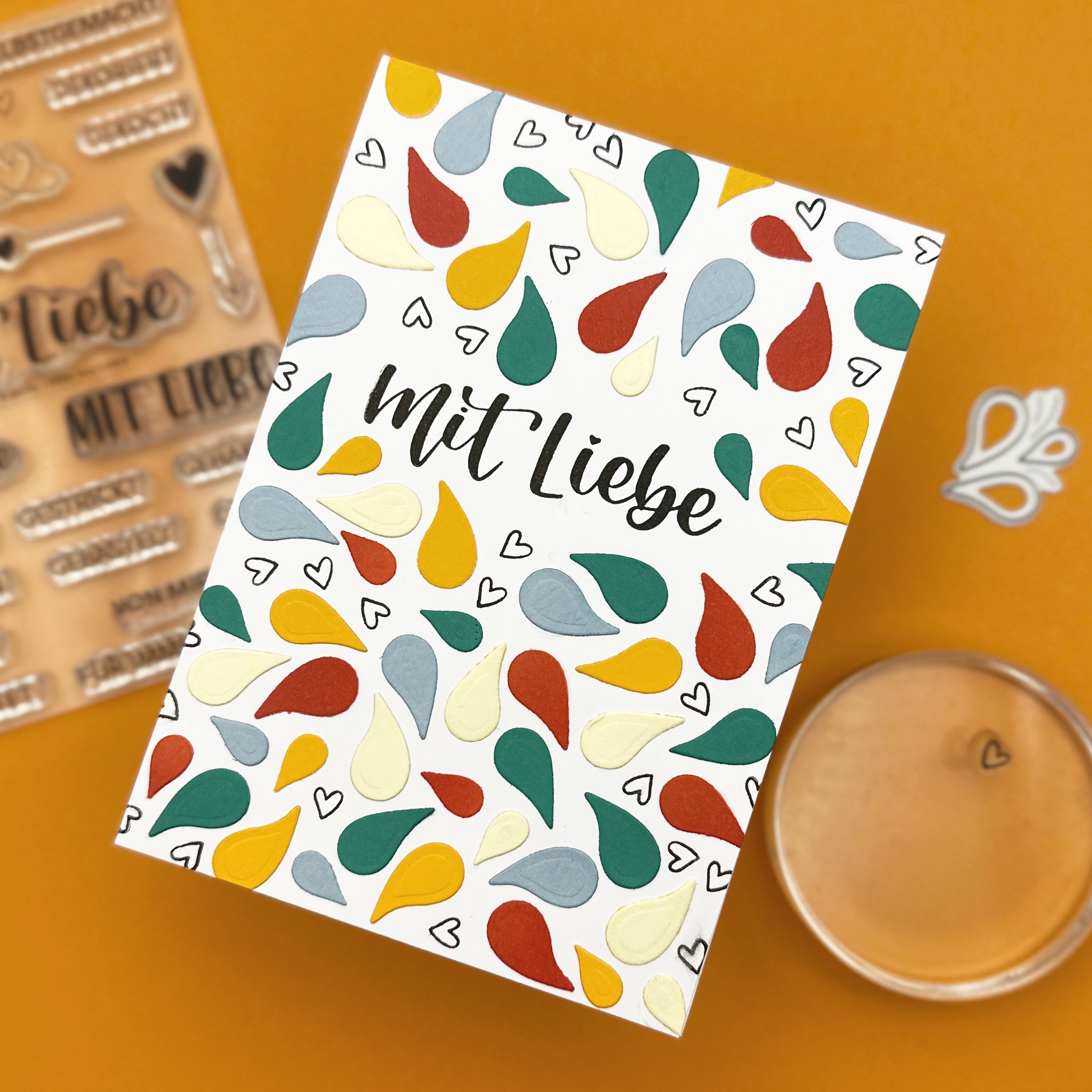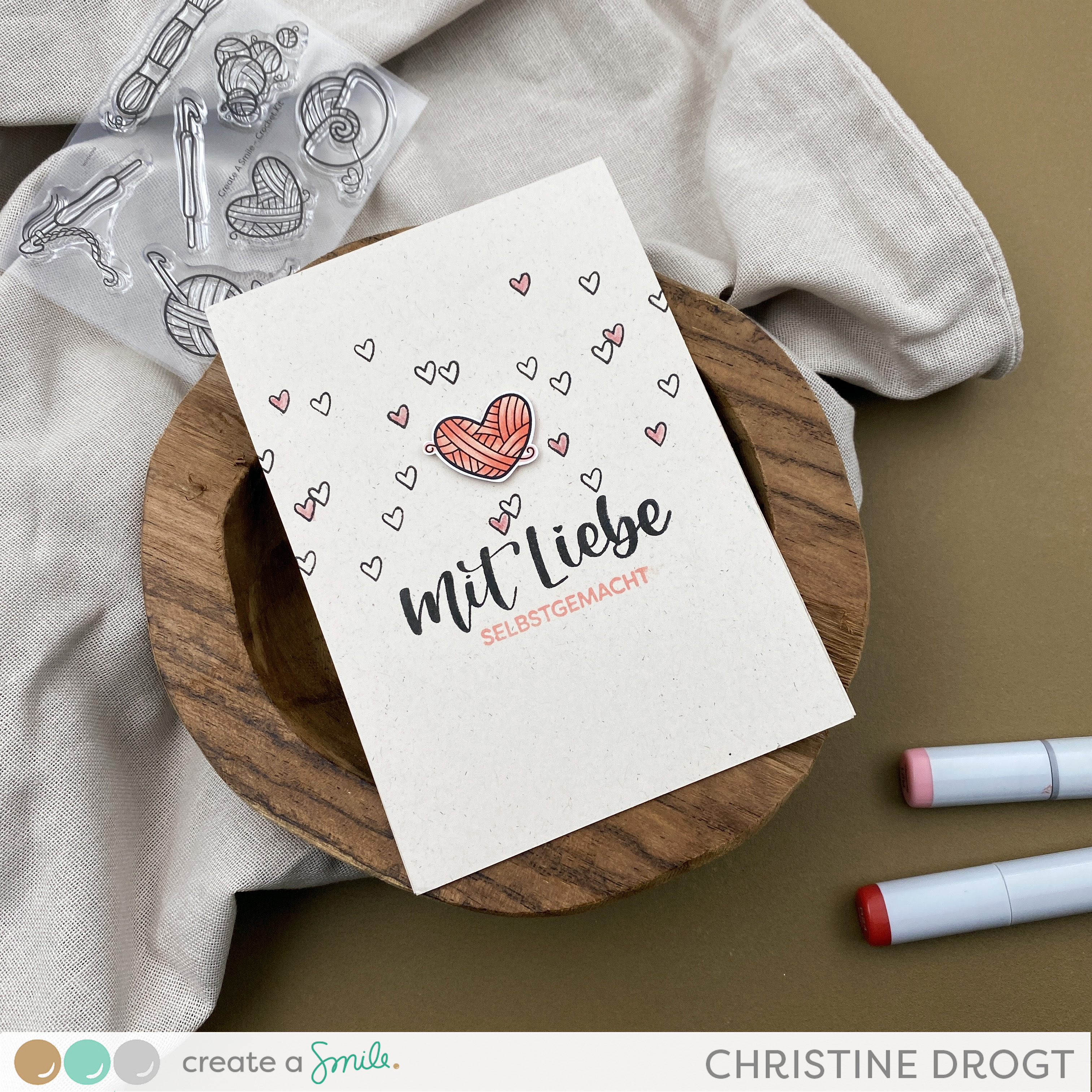 Available, delivery time: 1-3 days
Product number:
SW11873.1
Clear A6 Alles aus Liebe
We hobbyists like to be creative in other ways parallel to our most beautiful hobby in the world - stamping and card making. We bake, cook, knit, crochet, sew, decorate... just to name a few :)
And since we like to give away our creative results to make others happy, there is now the perfect German A6 stampset to go with it. So we can not only combine different hobbies with each other, but also put our finished works in the limelight. With the combination of the three different writing styles and sizes of "With Love" and the 17 matching texts, you are prepared for almost all occasions - from spring weddings to summer garden harvests to the Advent calendar and far beyond.

Sentiment stamps:
• Zum Detail
• Zubereitet
• Gestempelt
• Selbstgemacht
• Dekoriert
• Gekocht
• 3 "Mit Liebe"
• Verpackt
• Gebacken
• Gefüllt
• Gestaltet
• Gestrickt
• Gebastelt
• Von mir für dich
• Für immer
• Gehäkelt
• Genäht
• Gebaut


Image stamps:
• 2 filled hearts hanging
• heart outline
• curved heart
• heart Flower
• heart border
• filled heart
• heart outline hanging