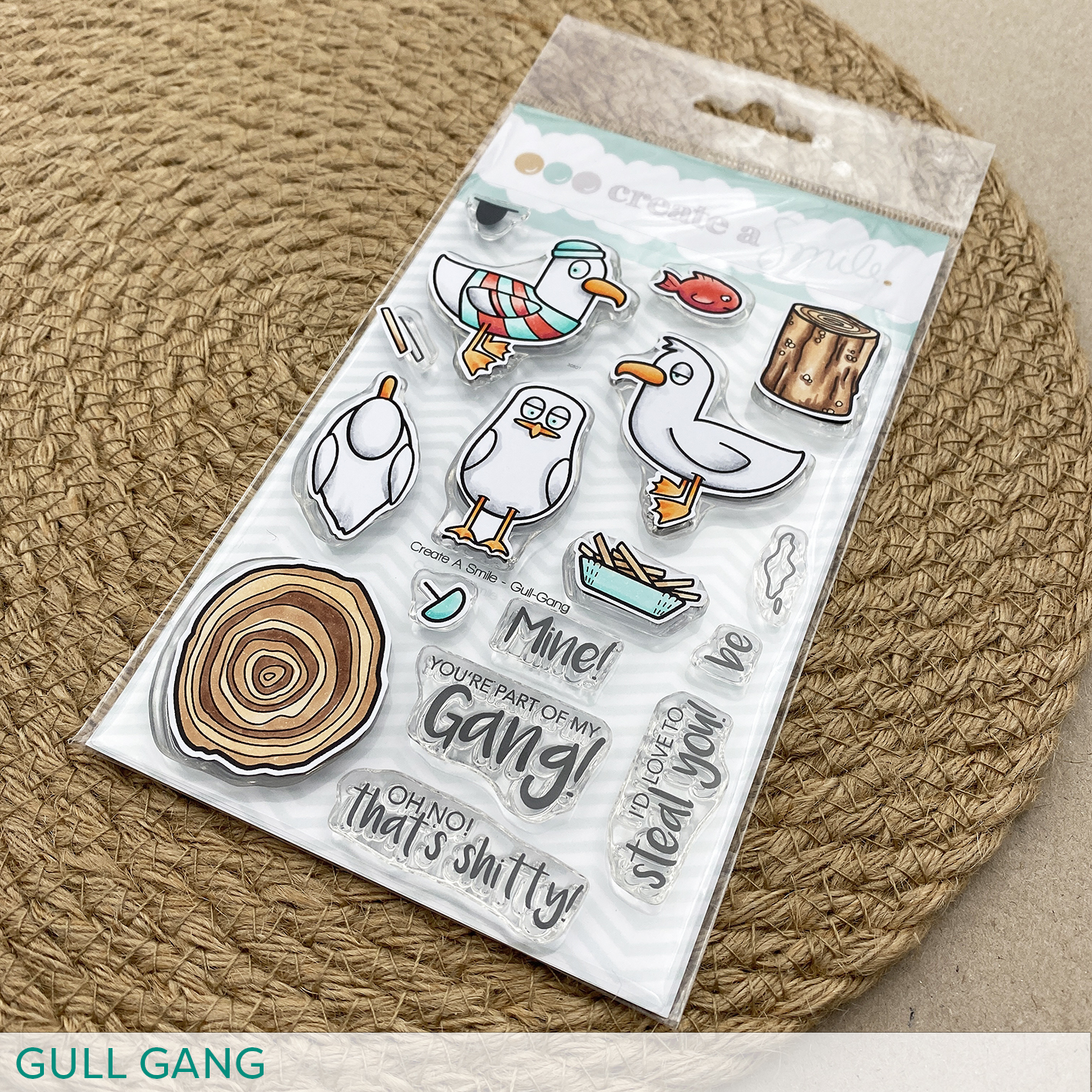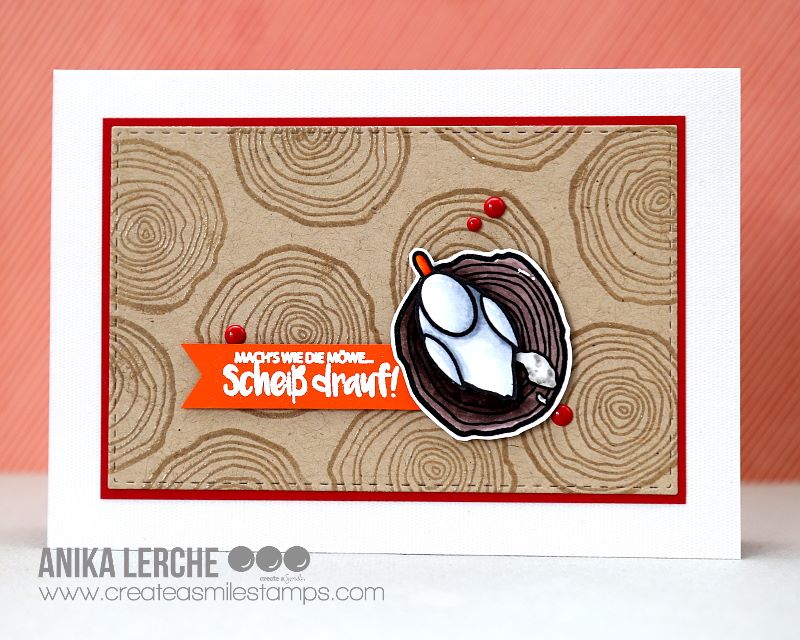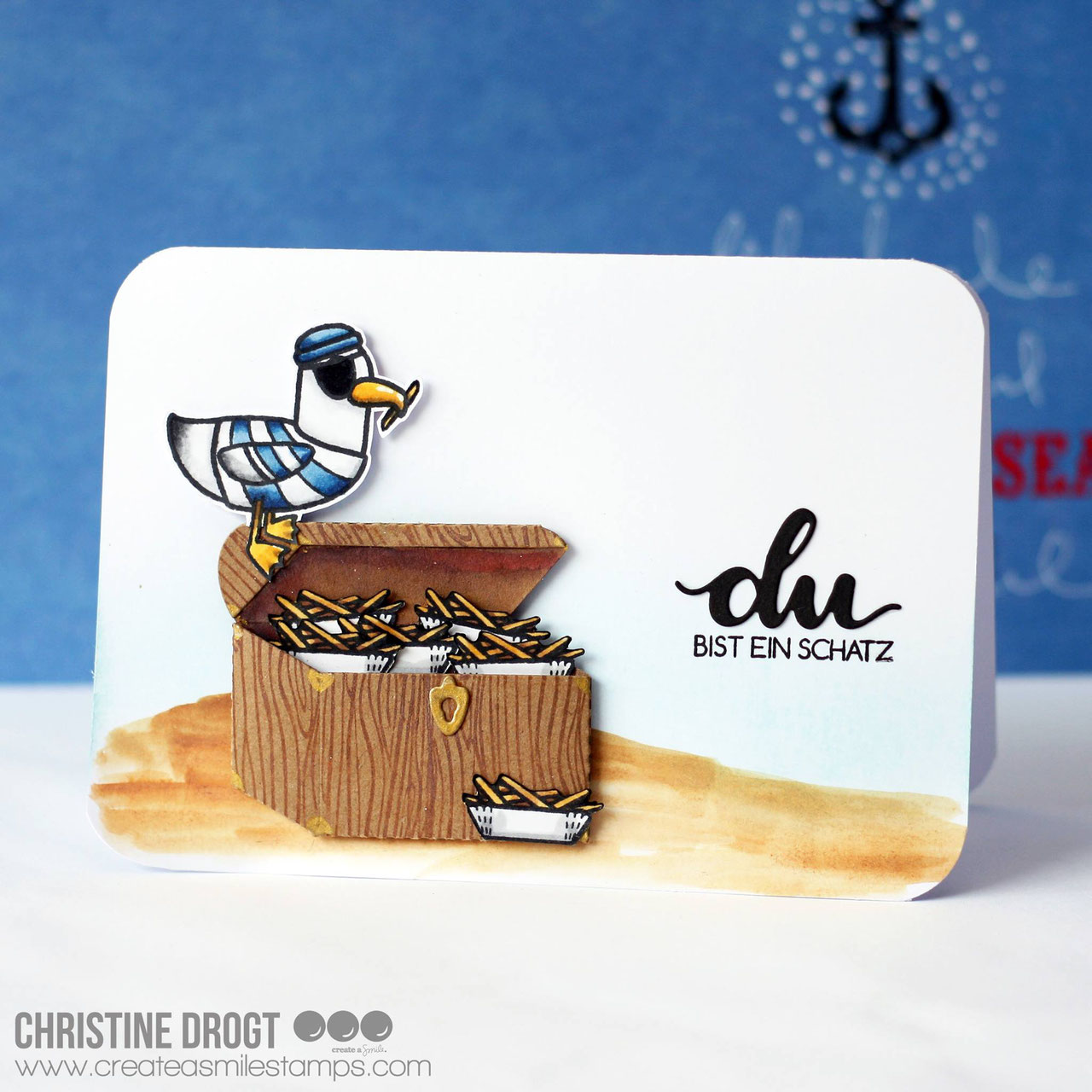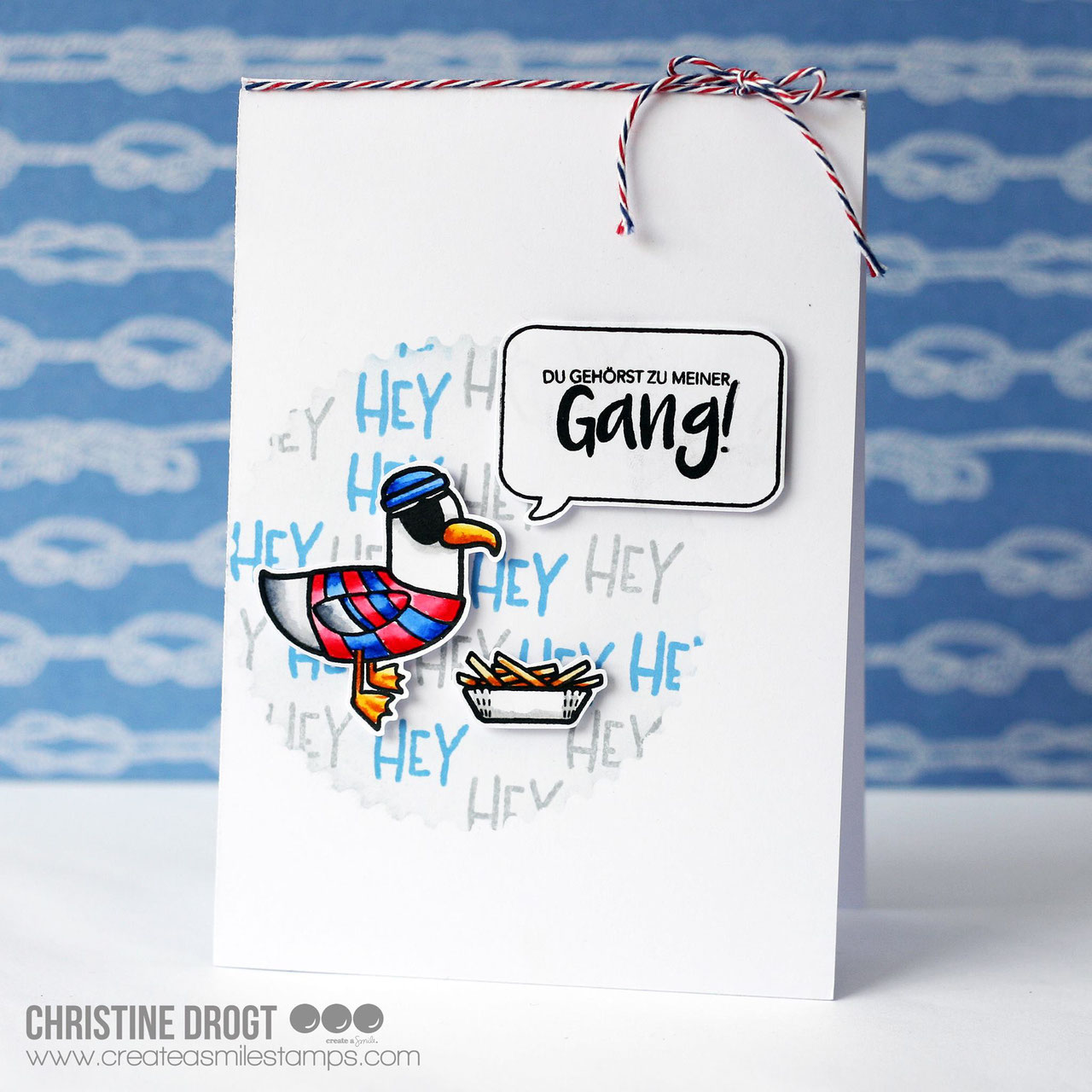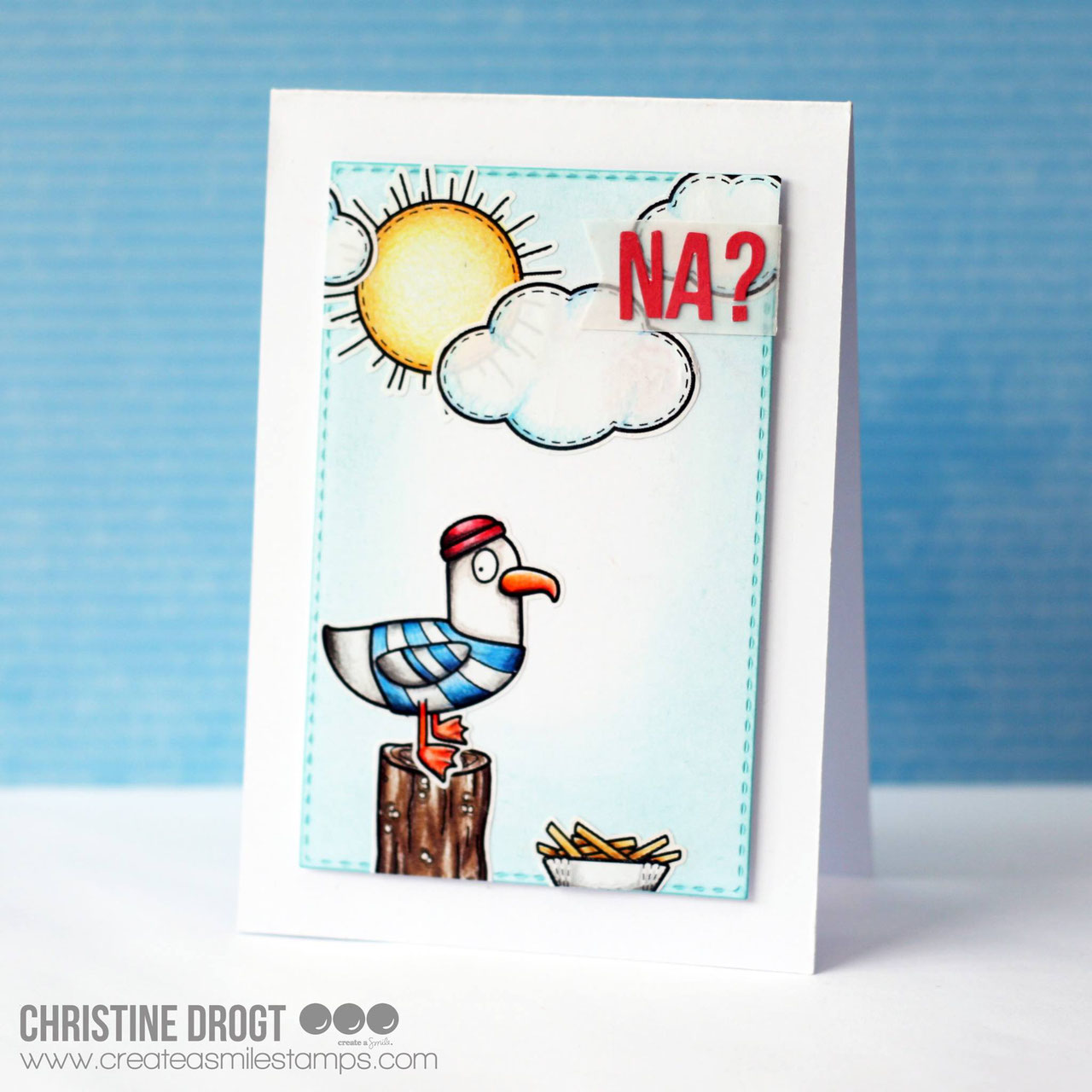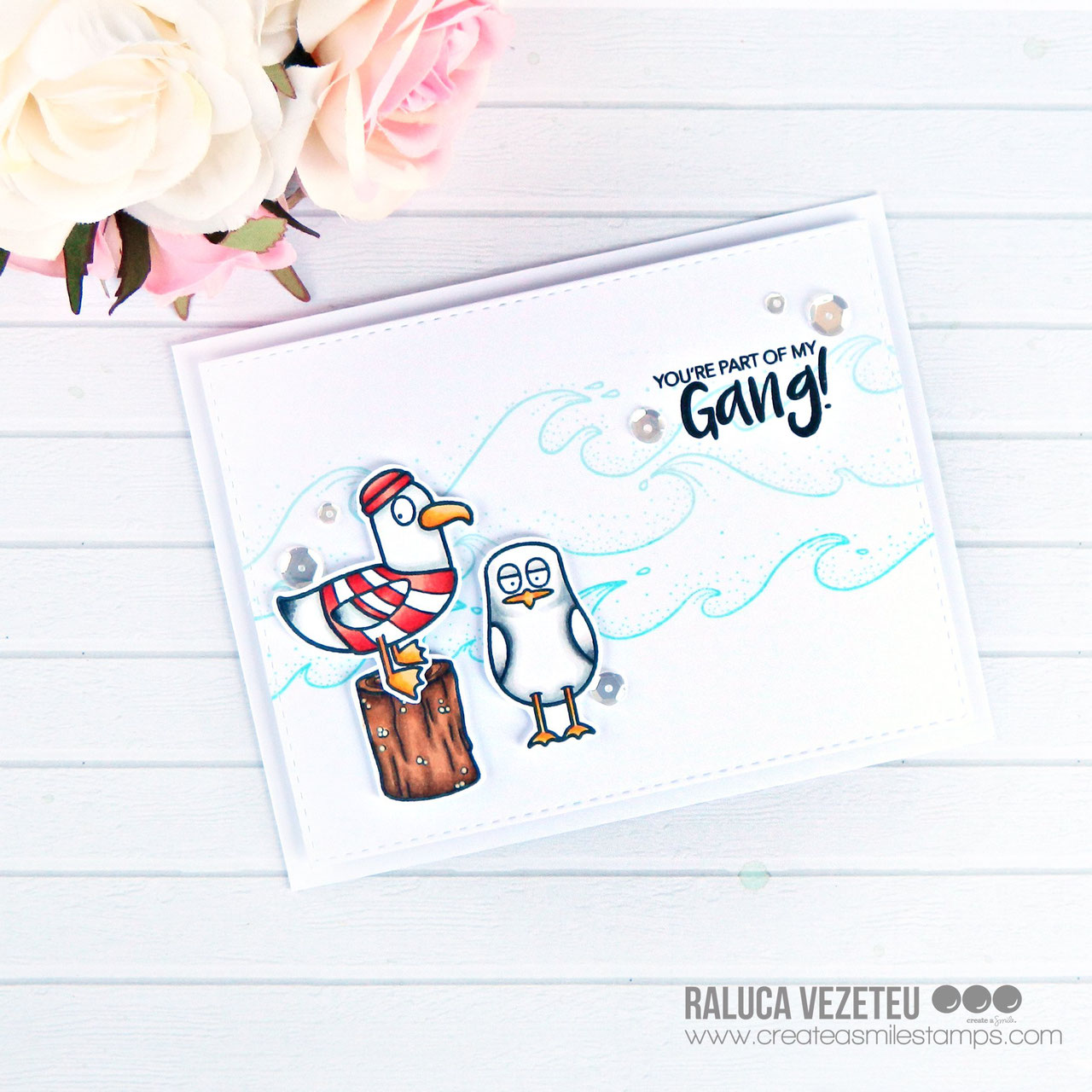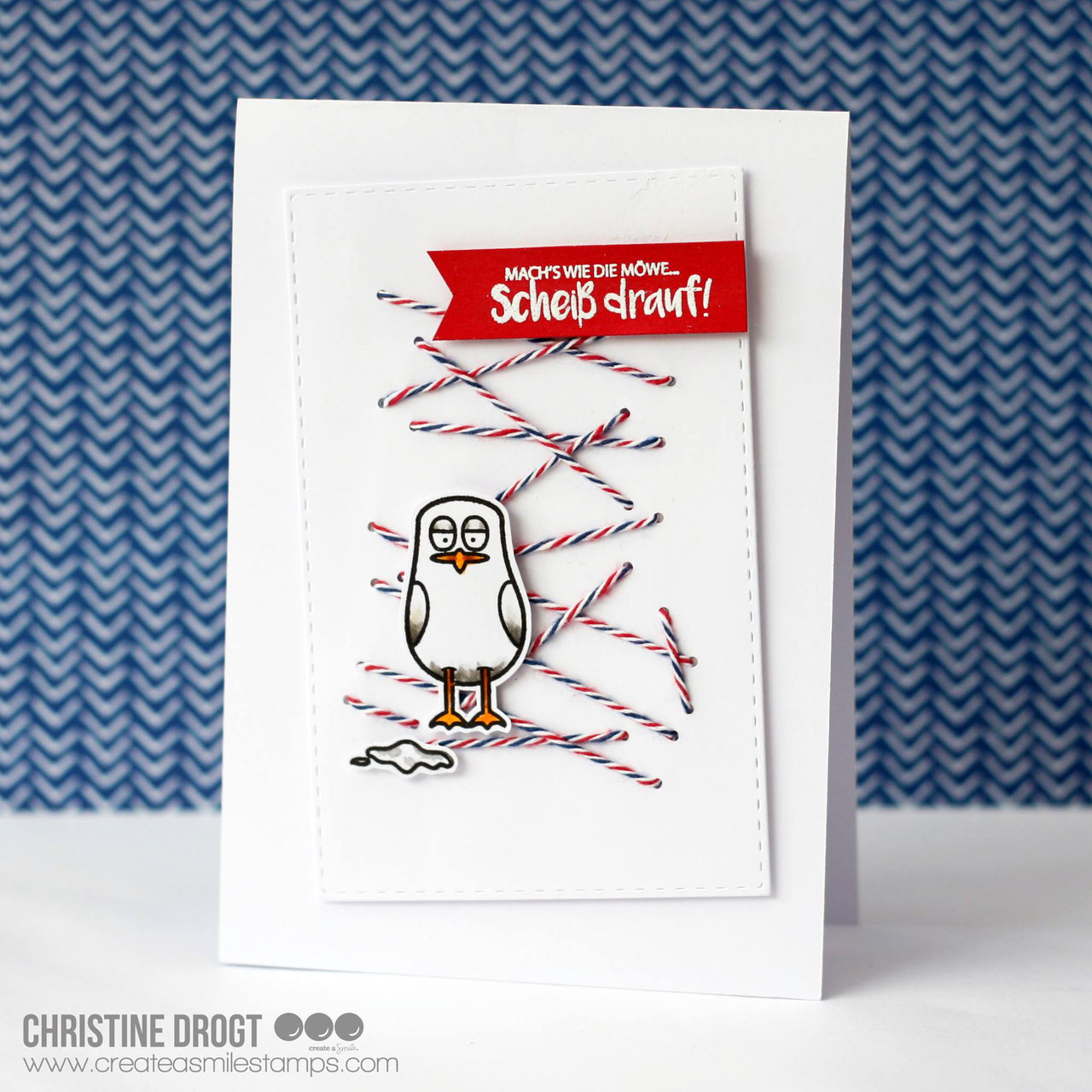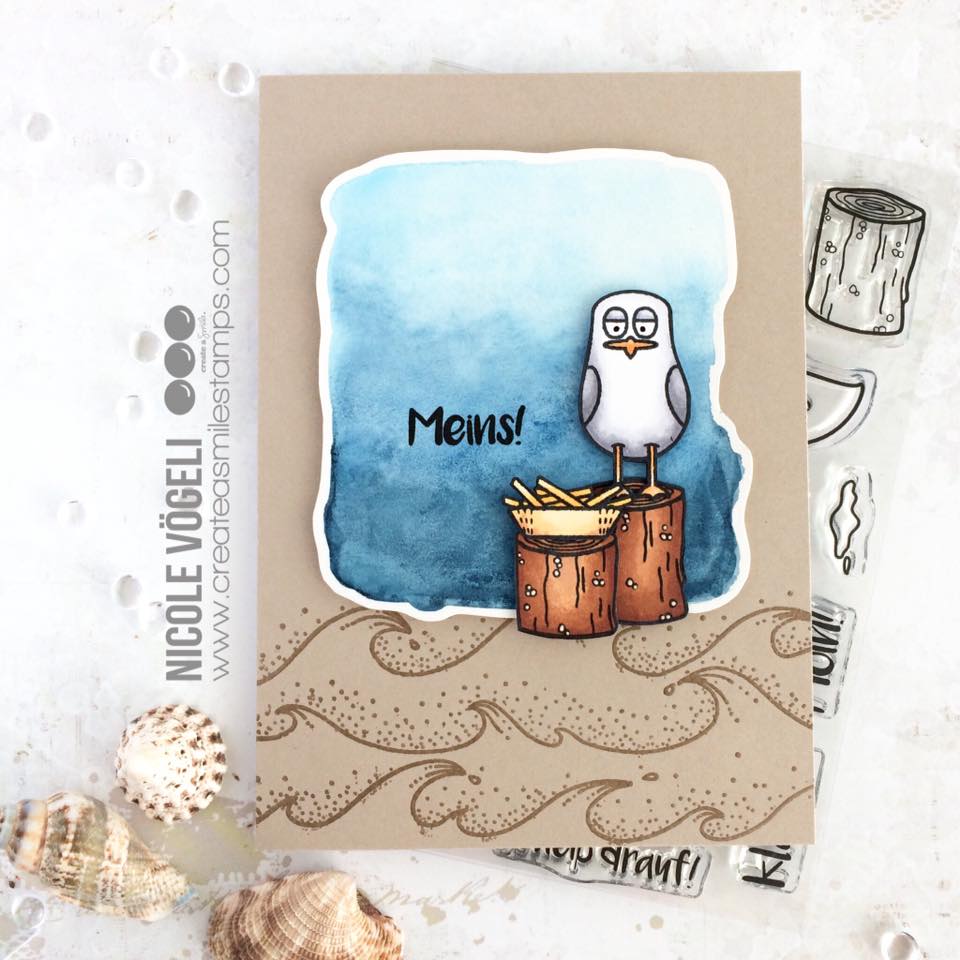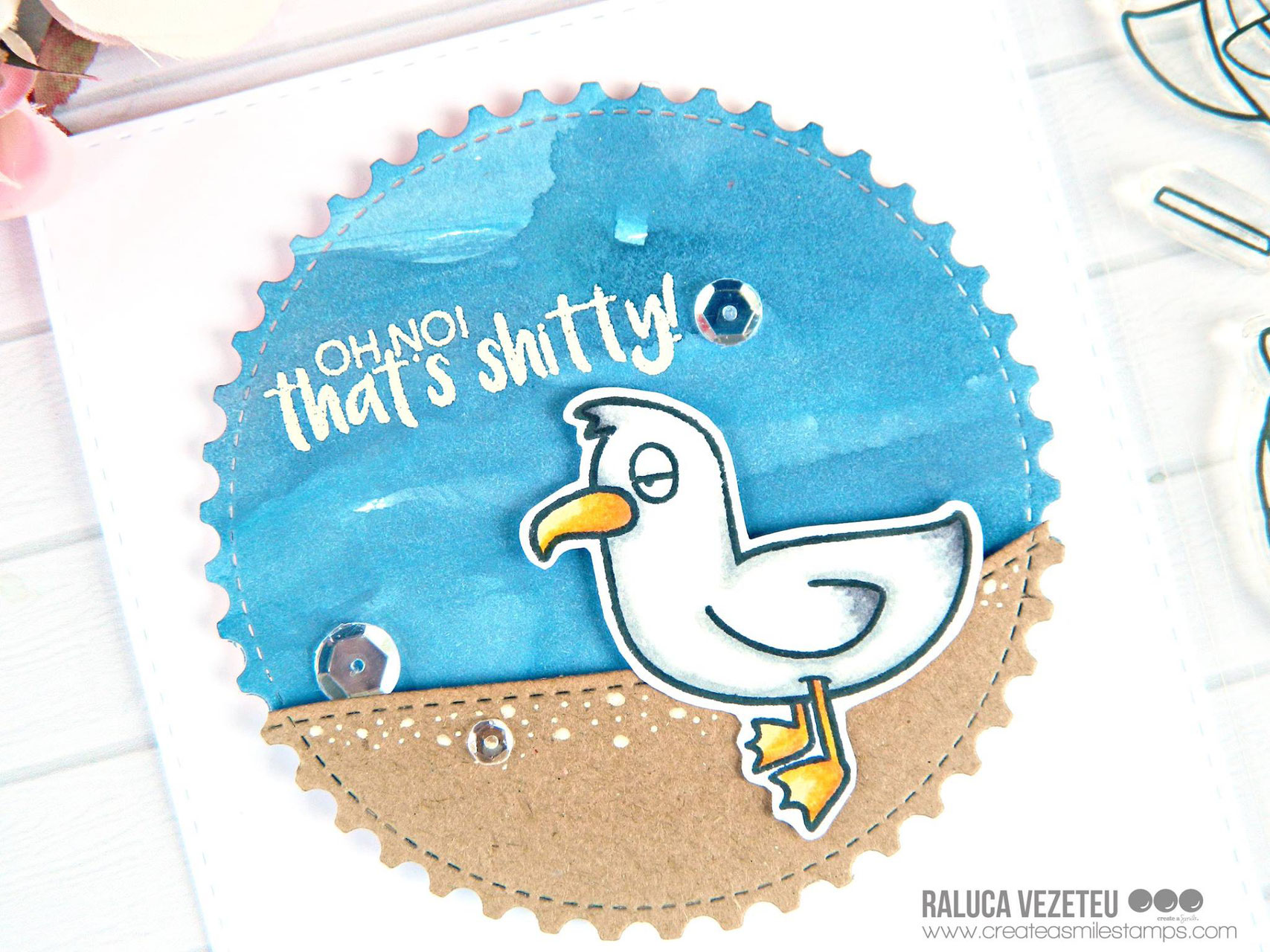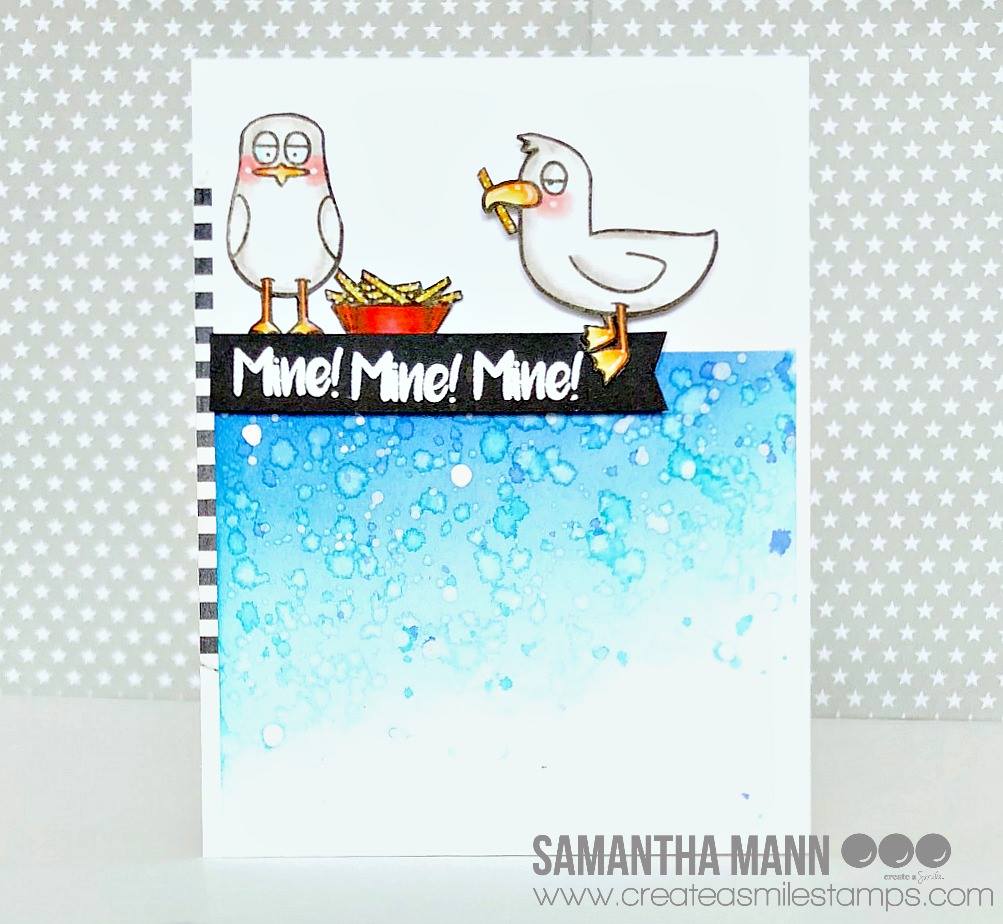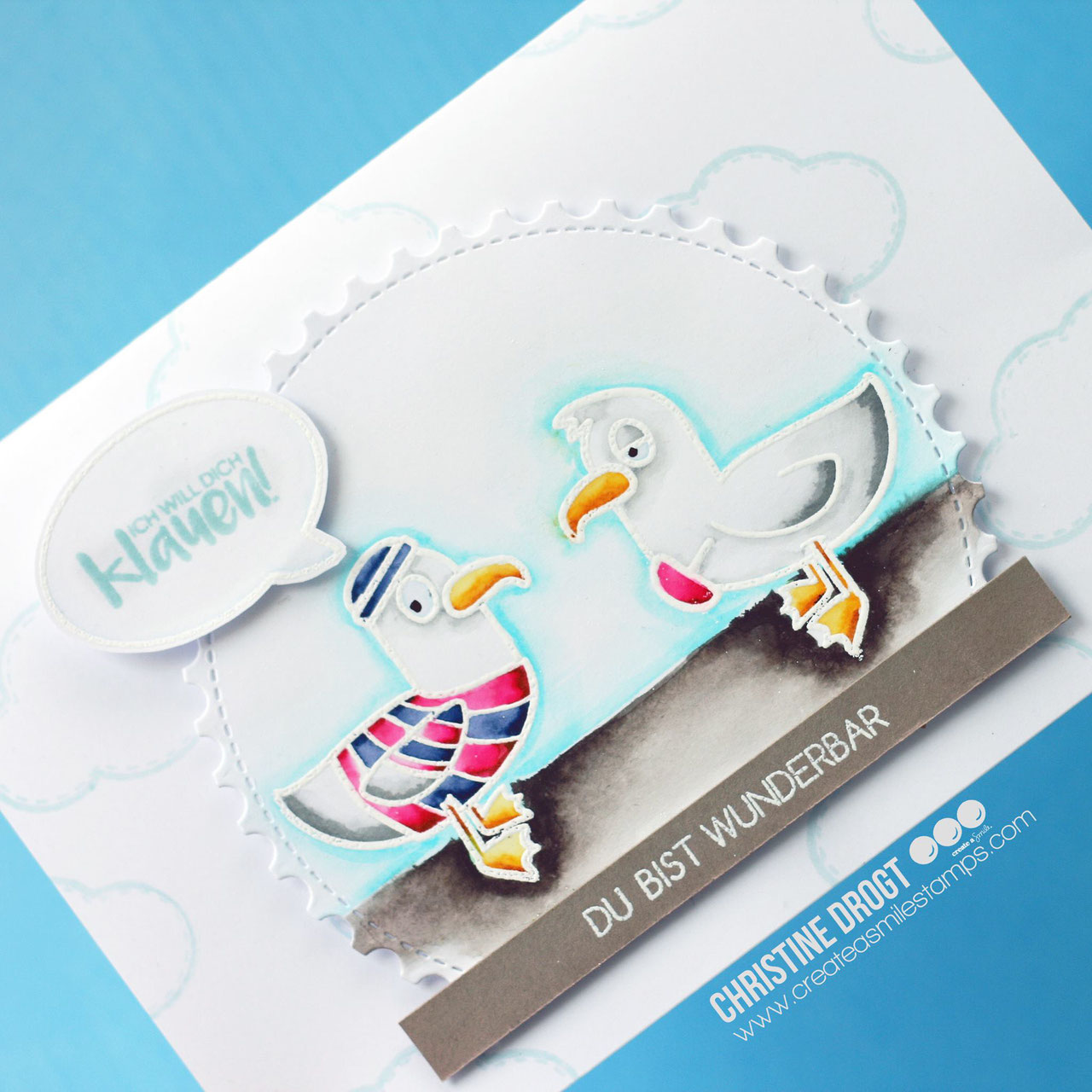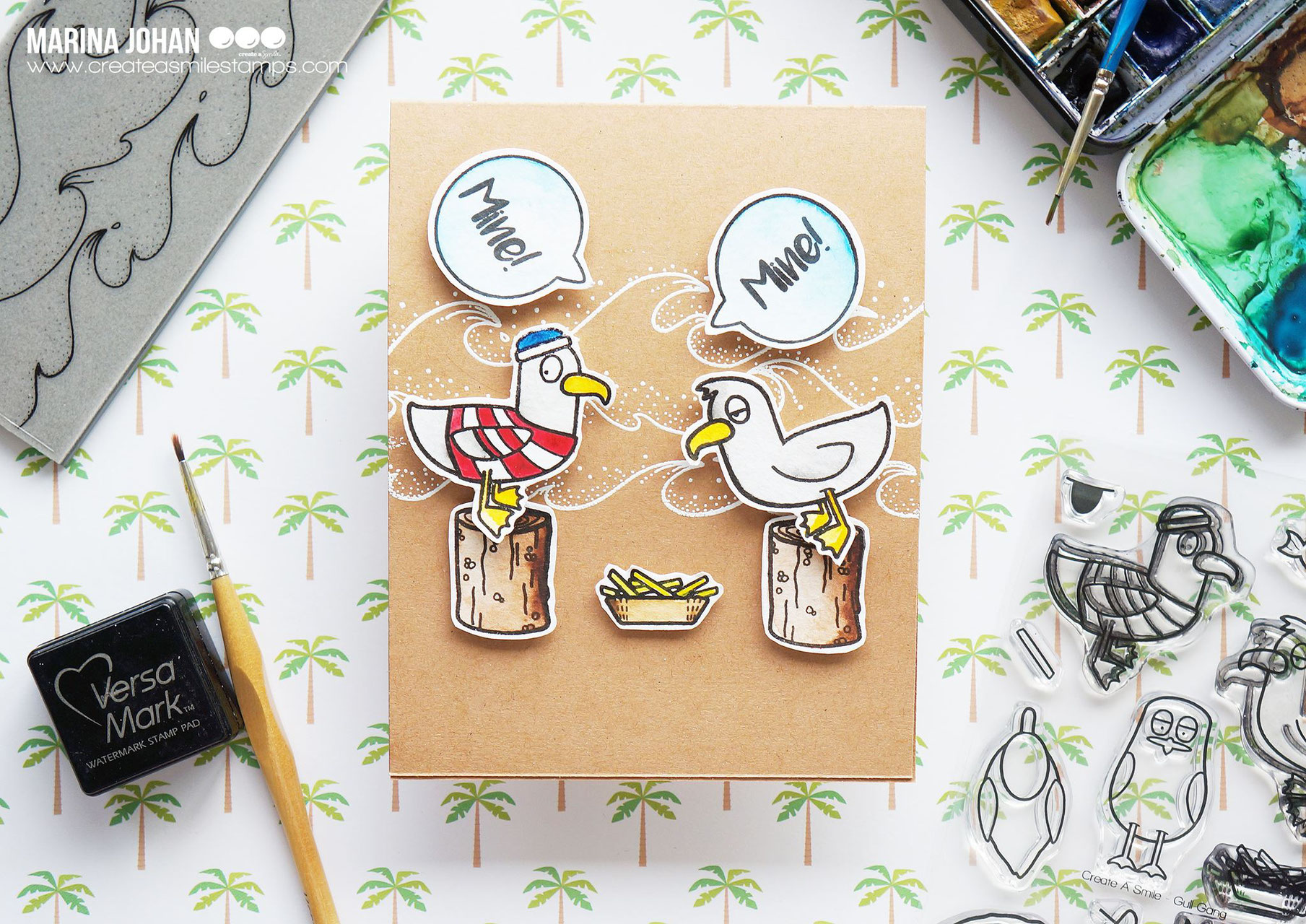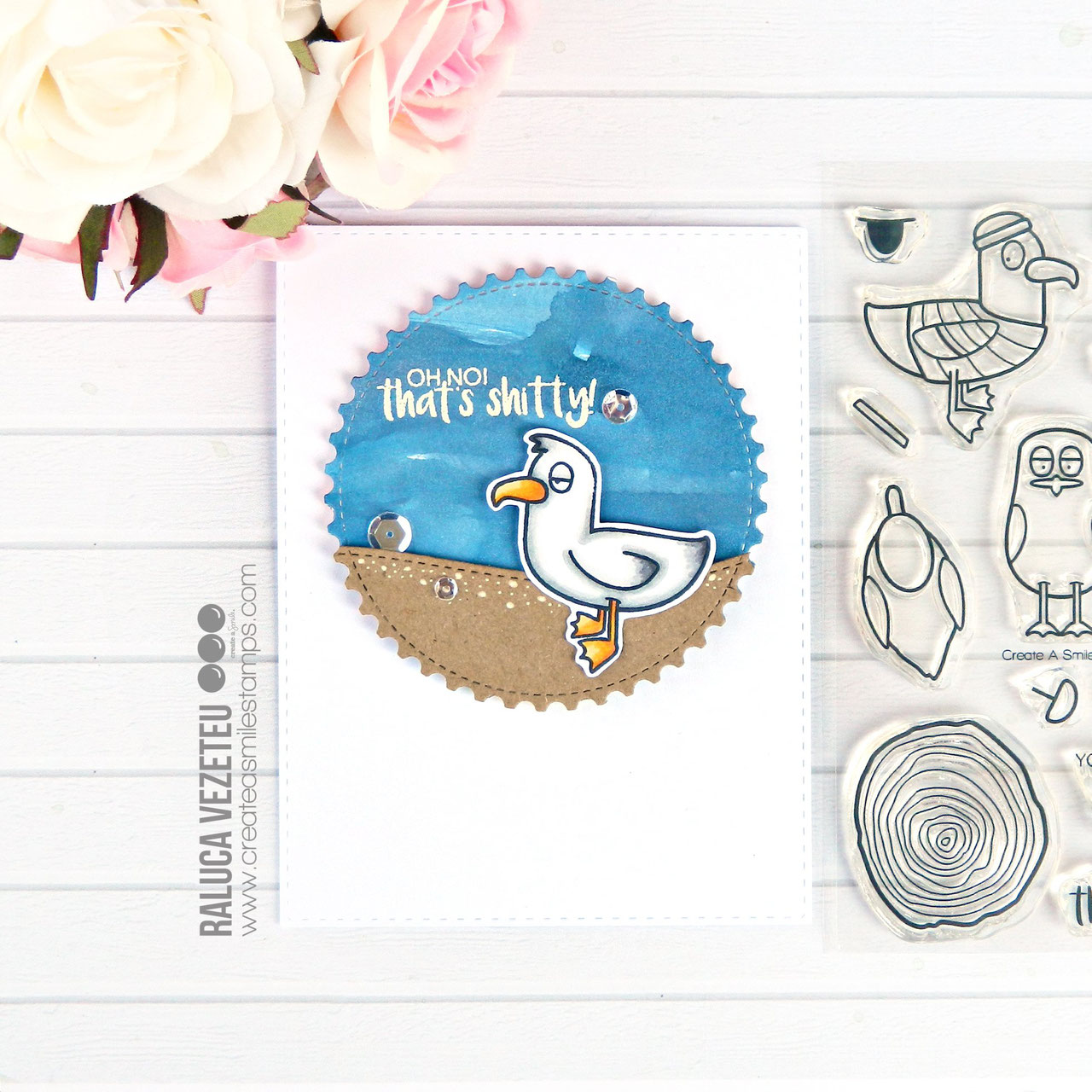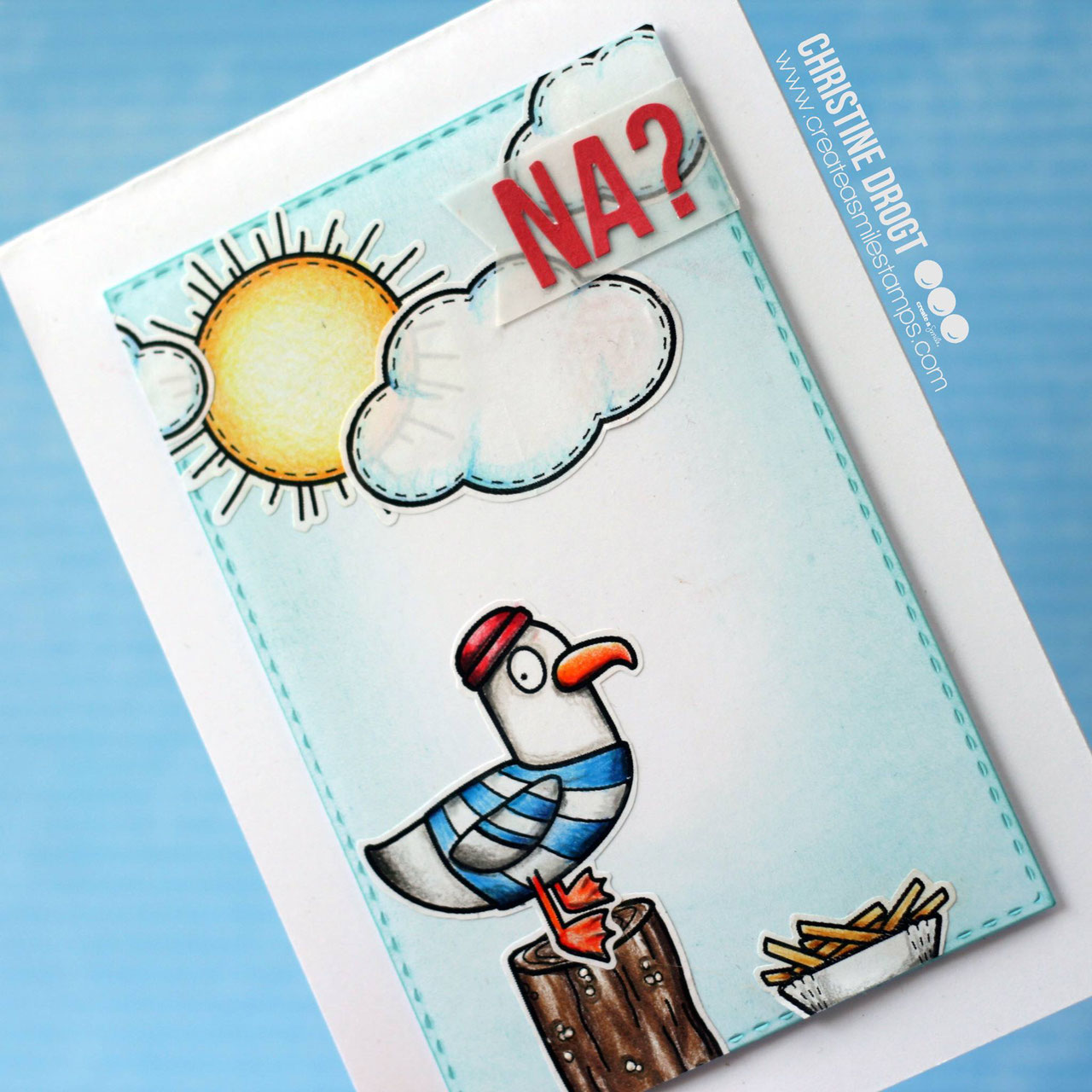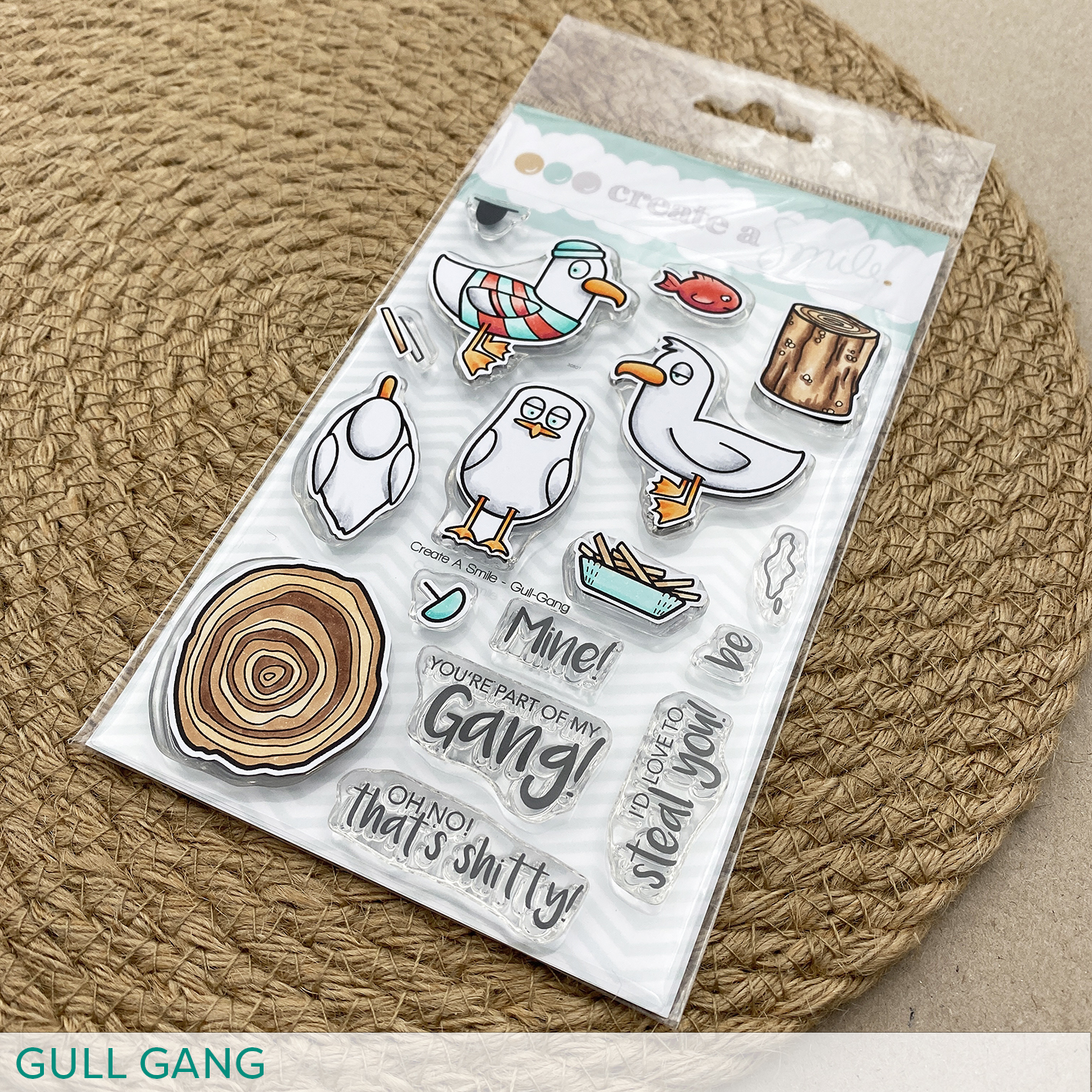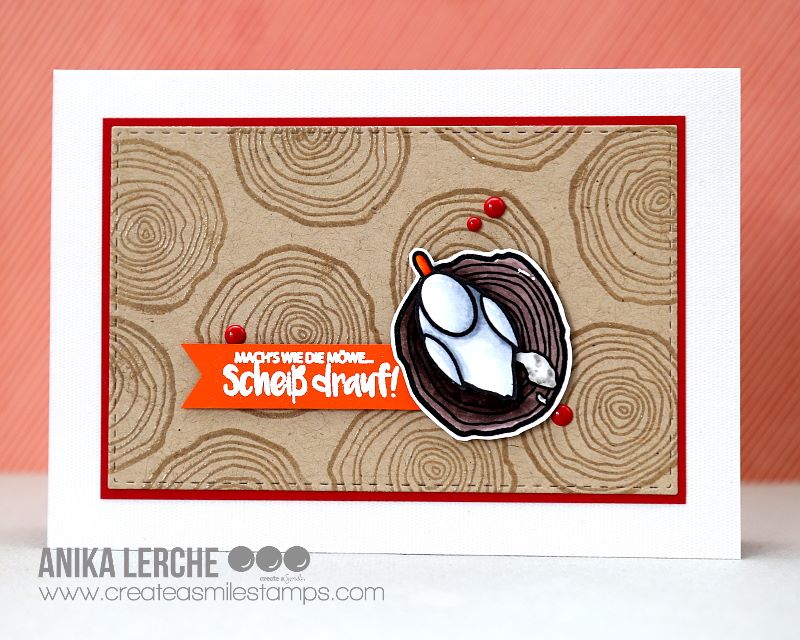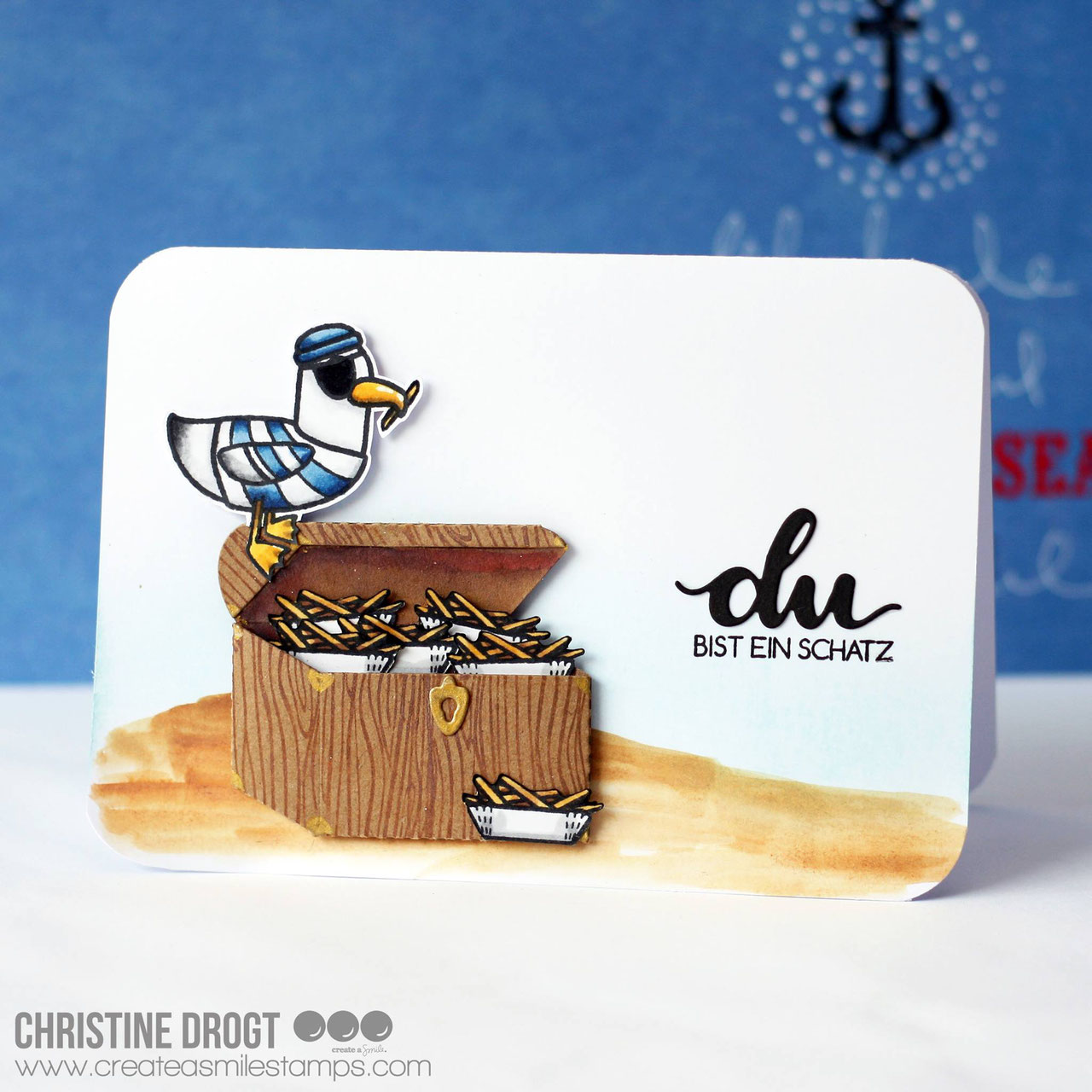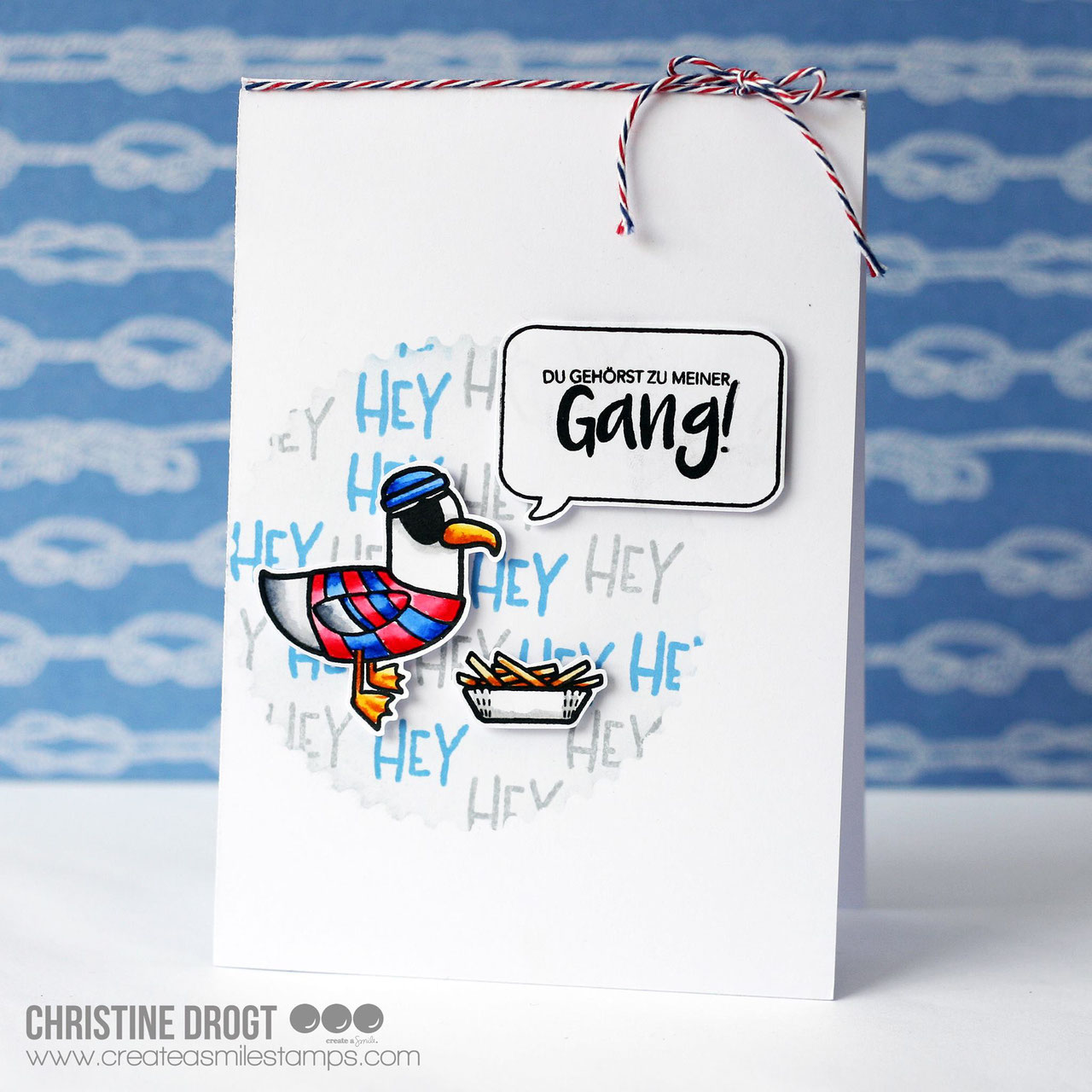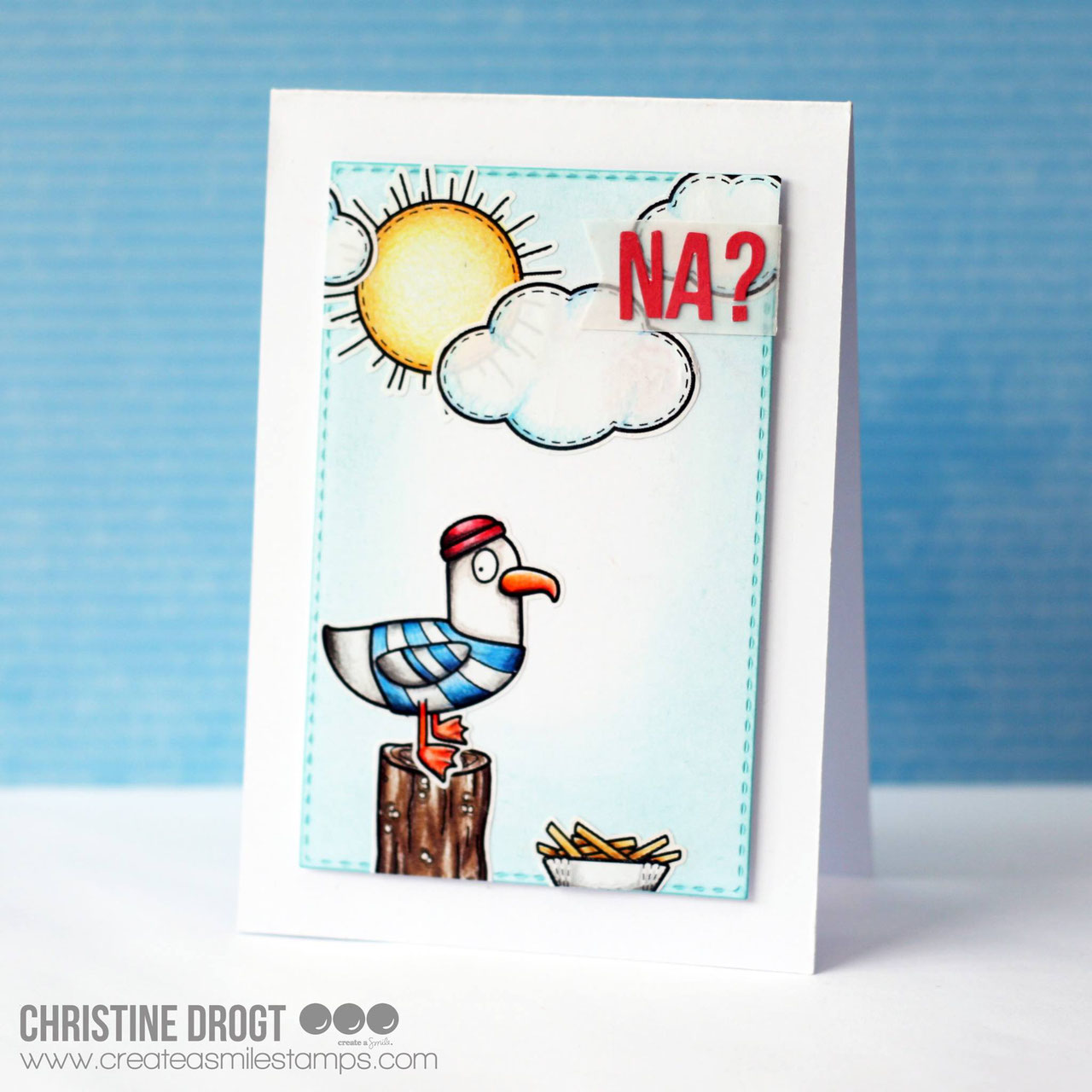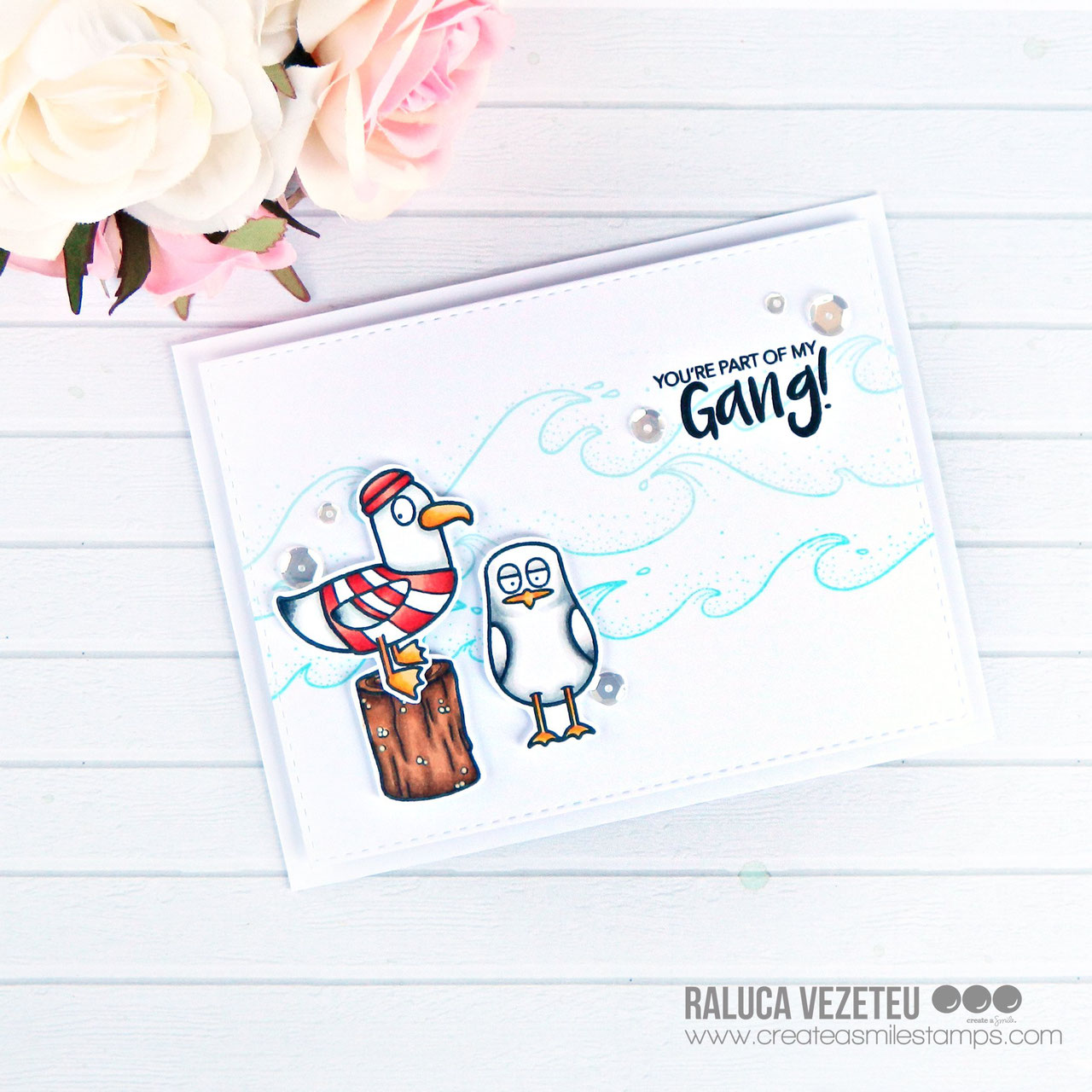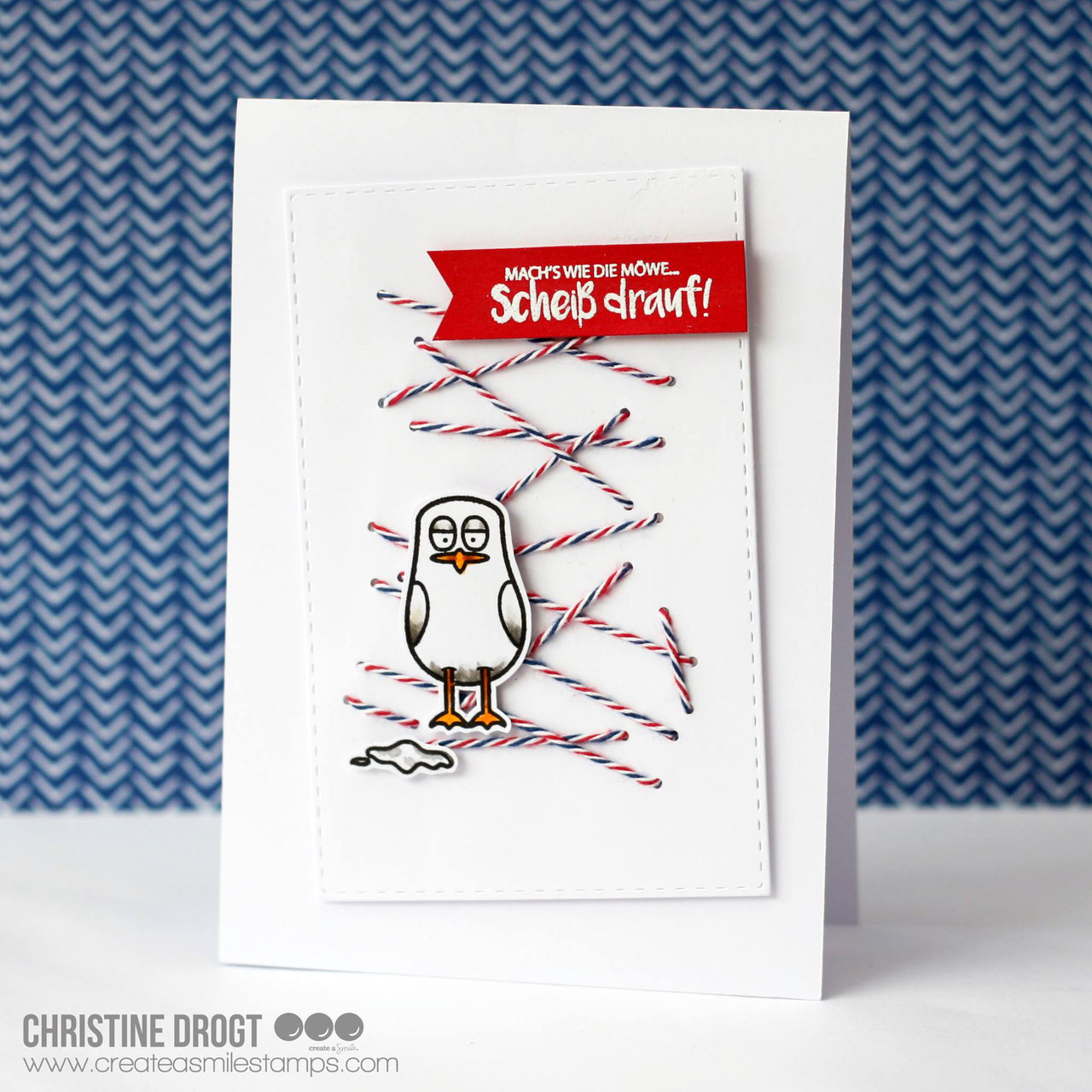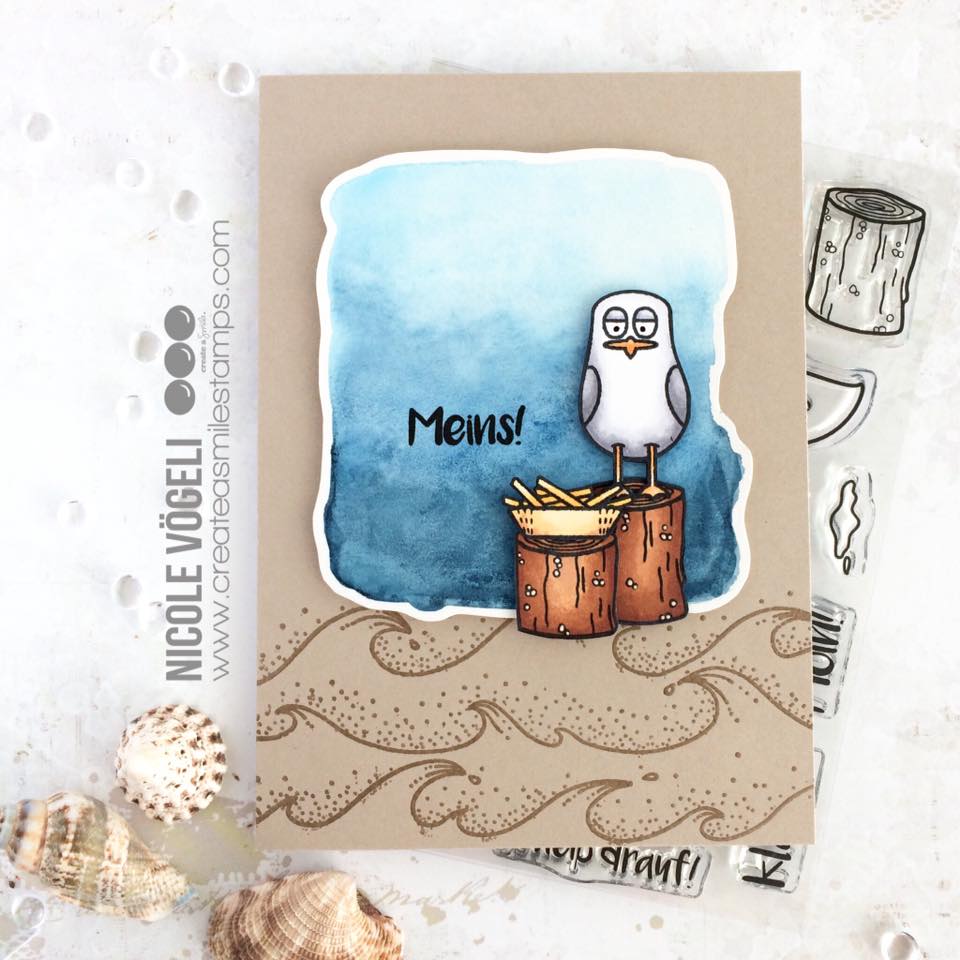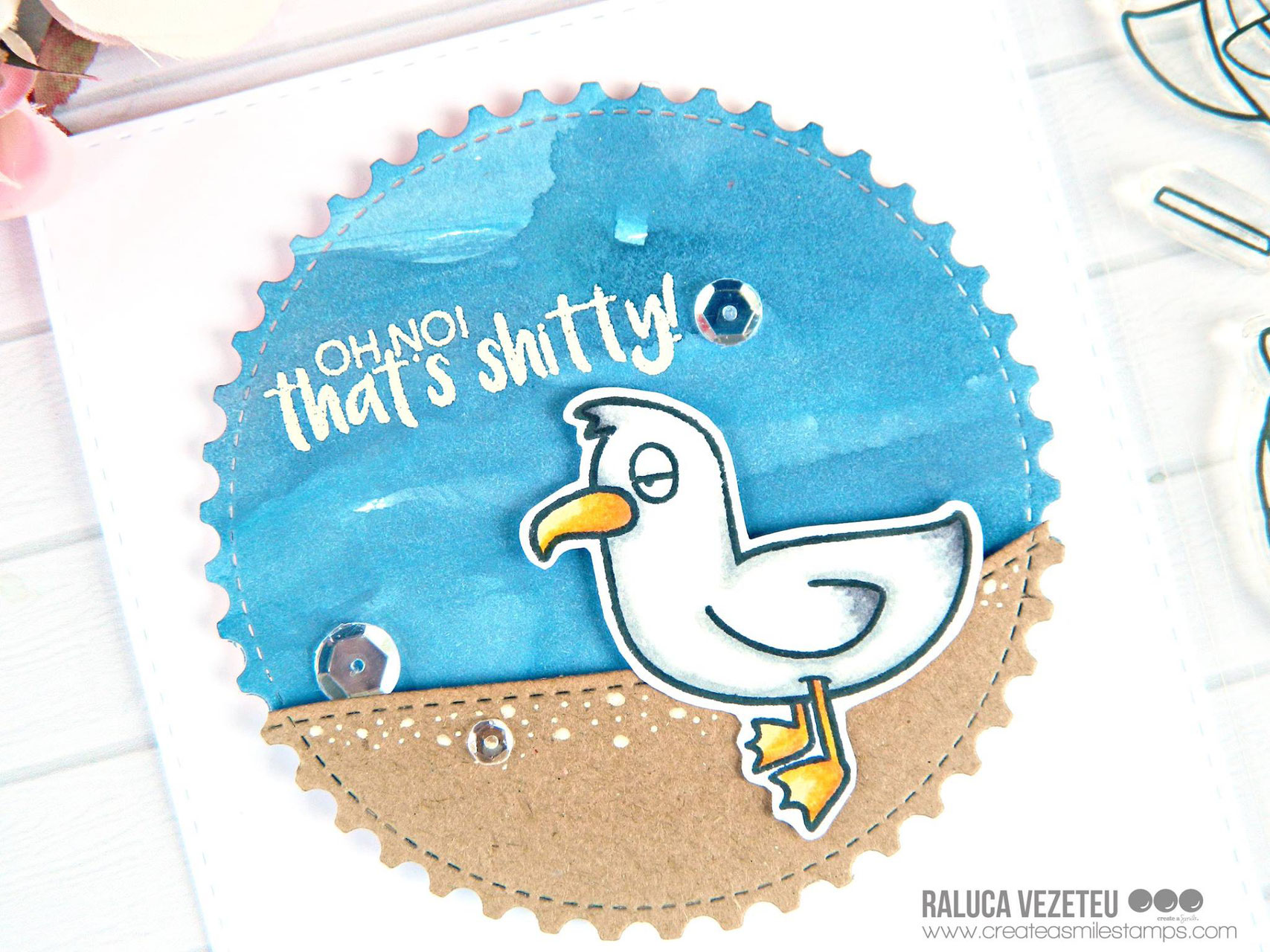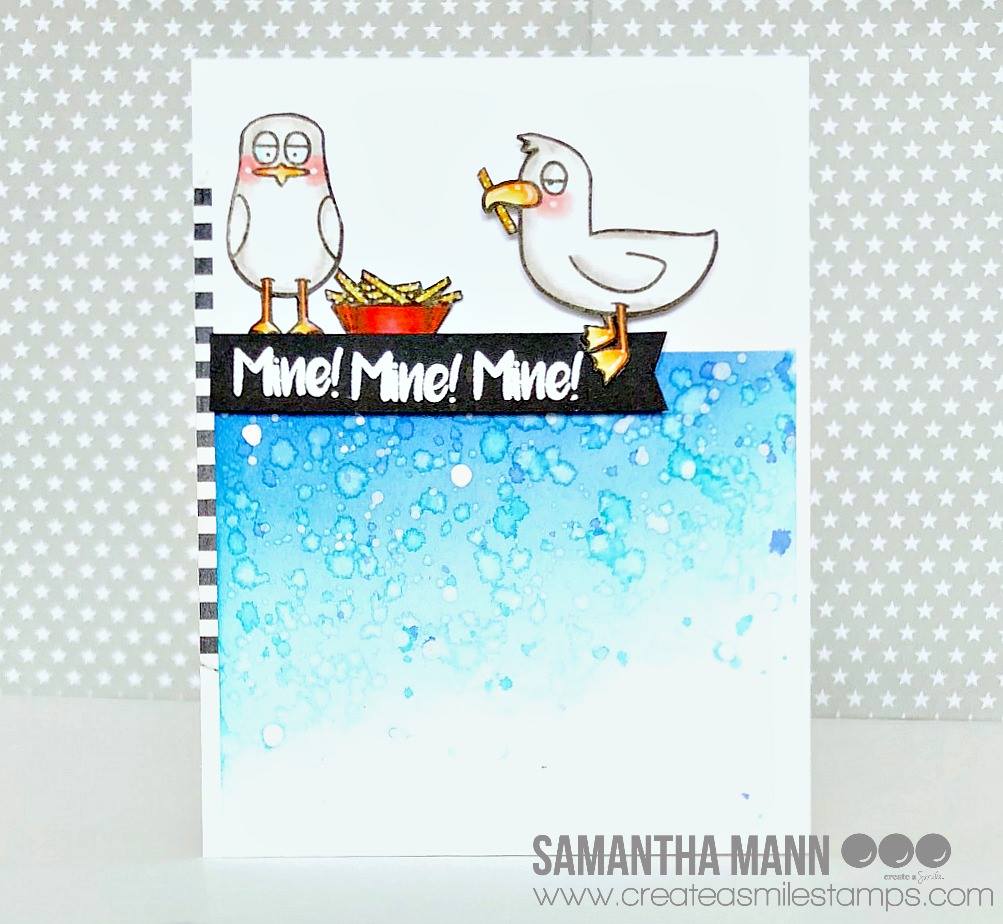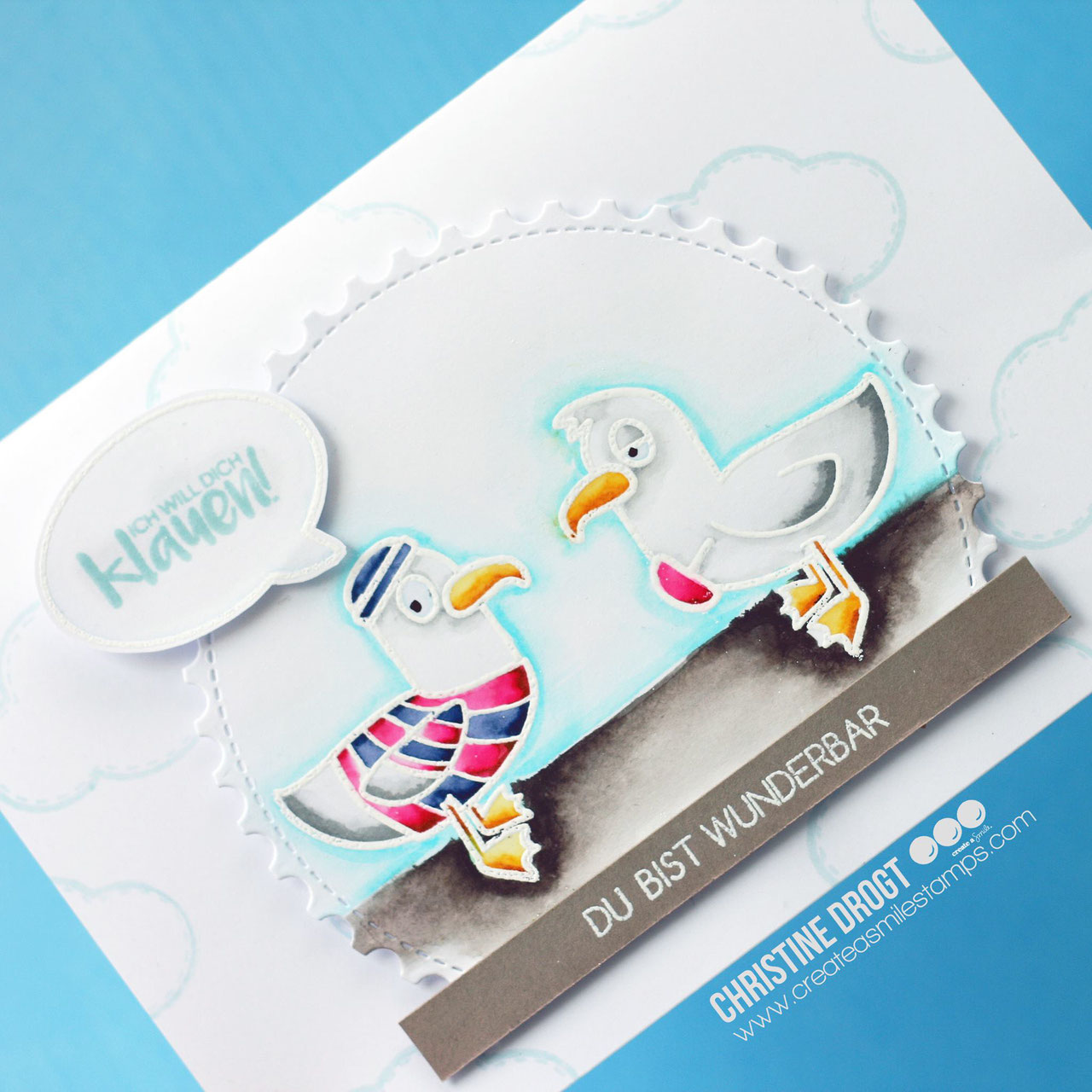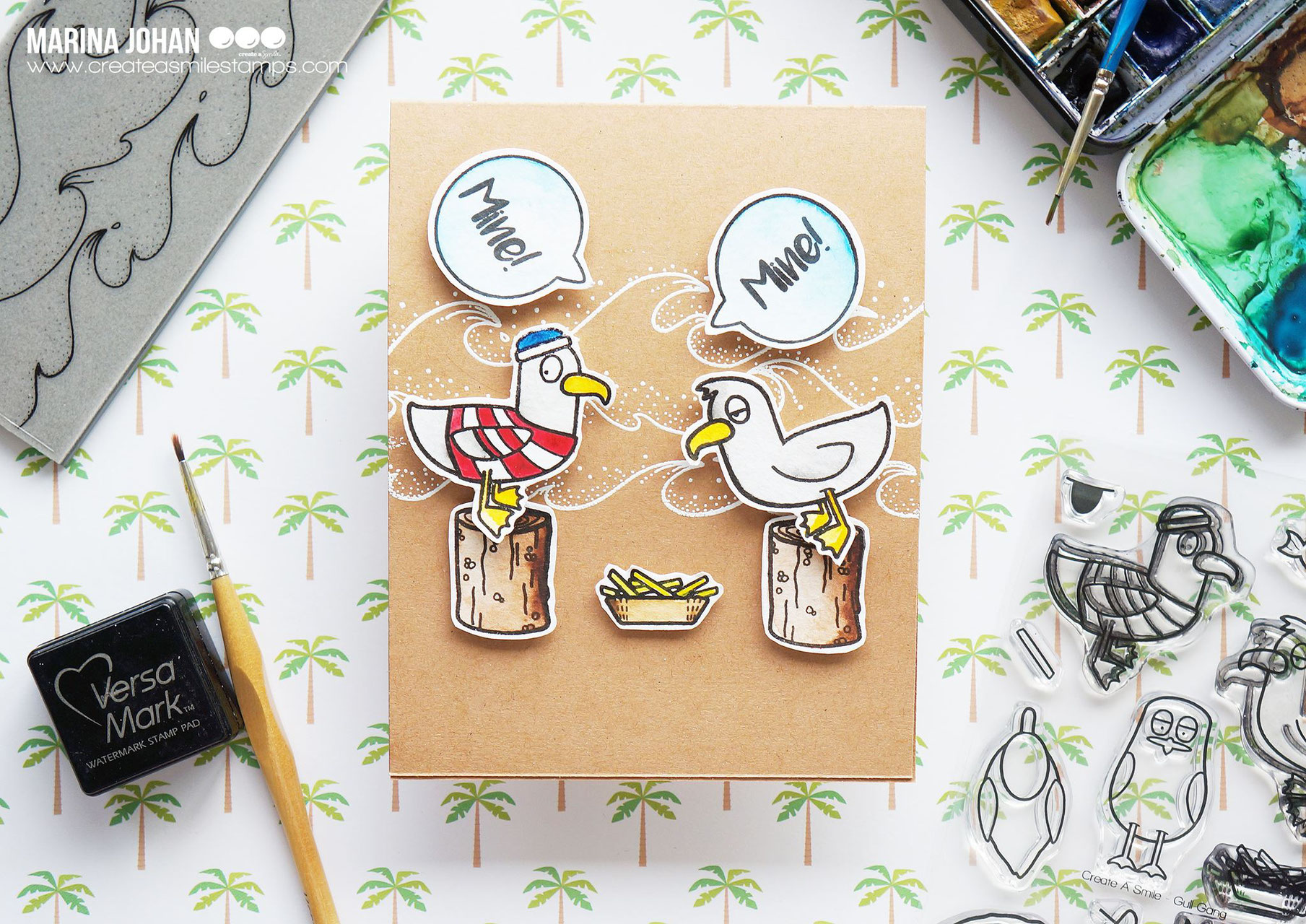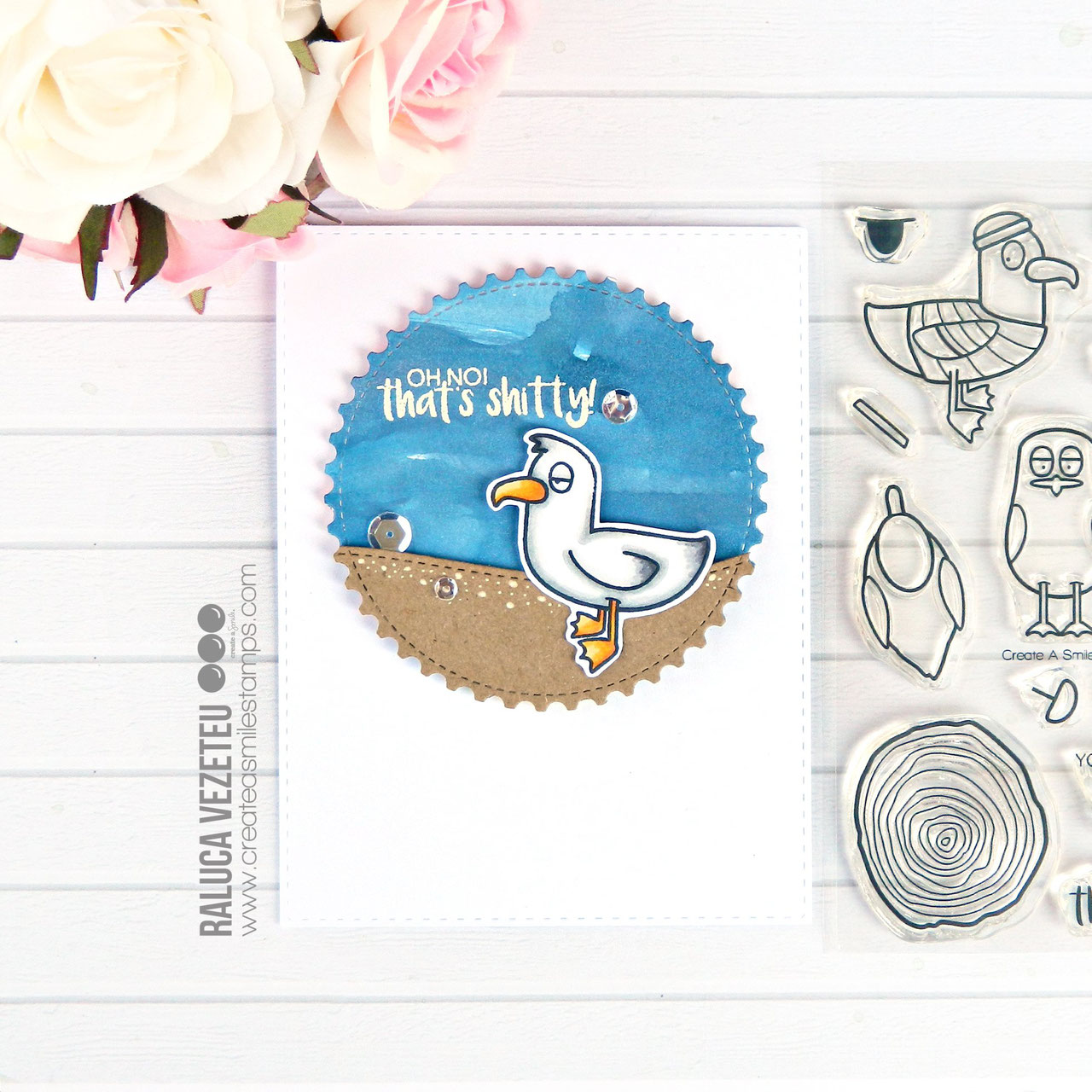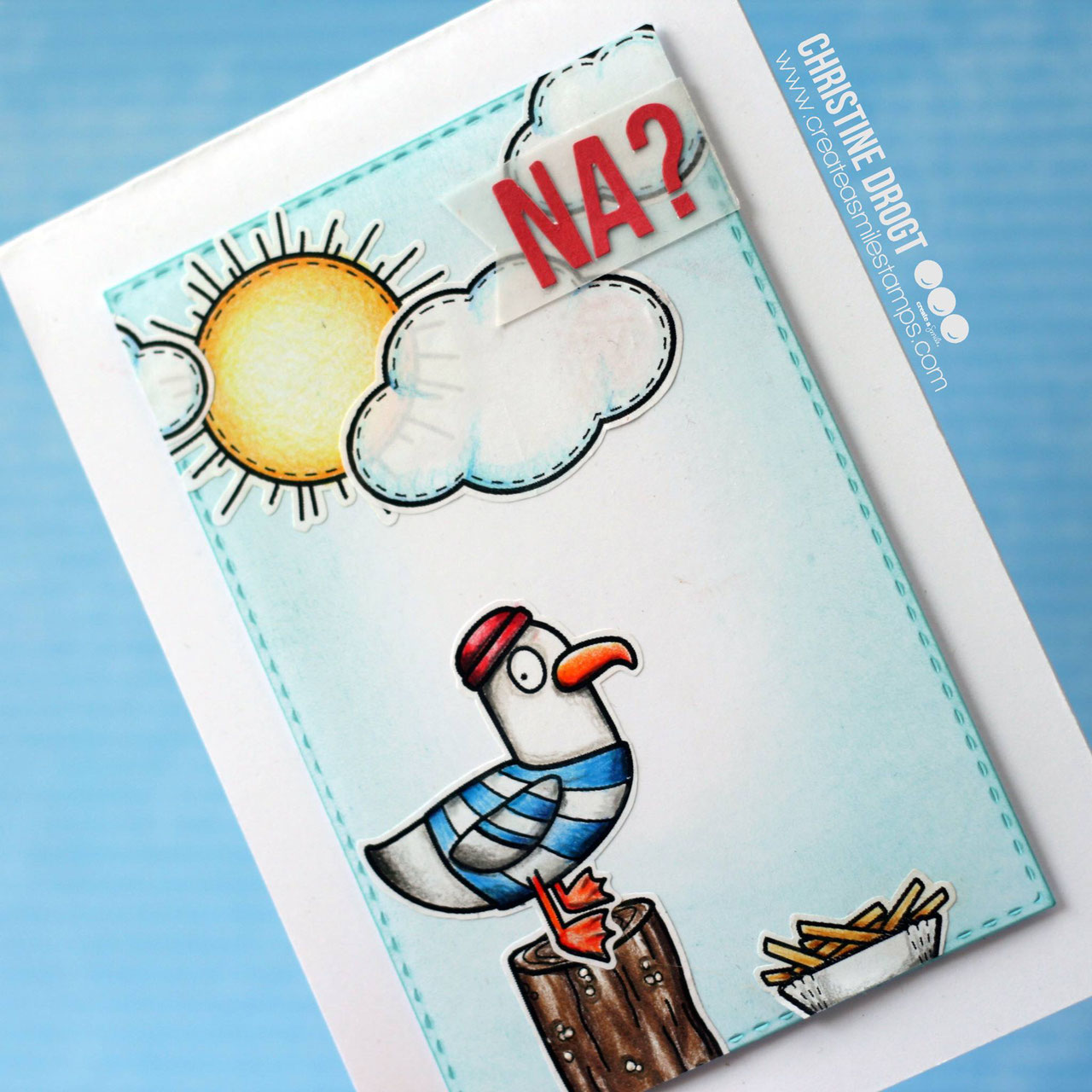 Available, delivery time: 1-3 days
Product number:
SW10107.1
Clear A6 Gull Gang
Radiant sunshine with an endless blue sky, a light breeze that washes sparkling waves onto the beach with a light foam crown and the screeching of seagulls in the background... that's exactly how a maritime holiday should be!
However, our funny seagull gang in this A6 stampset is available for almost every prank and with the 5 cheeky texts it goes wonderfully with projects that are guaranteed to elicit a smile from the recipient even when things are really going "shitty" ...
Image stamps:
• 4 seagulls
• eye patch
• fish
• tree stump / wooden stake
• tree disc
• fries
• french fries bowl
• seagull shit
• bikini top


Sentiment stamps:
• be
• Mine!
• You´re part of my Gang!
• I´d love to steal you!
• Oh no! thats shitty!