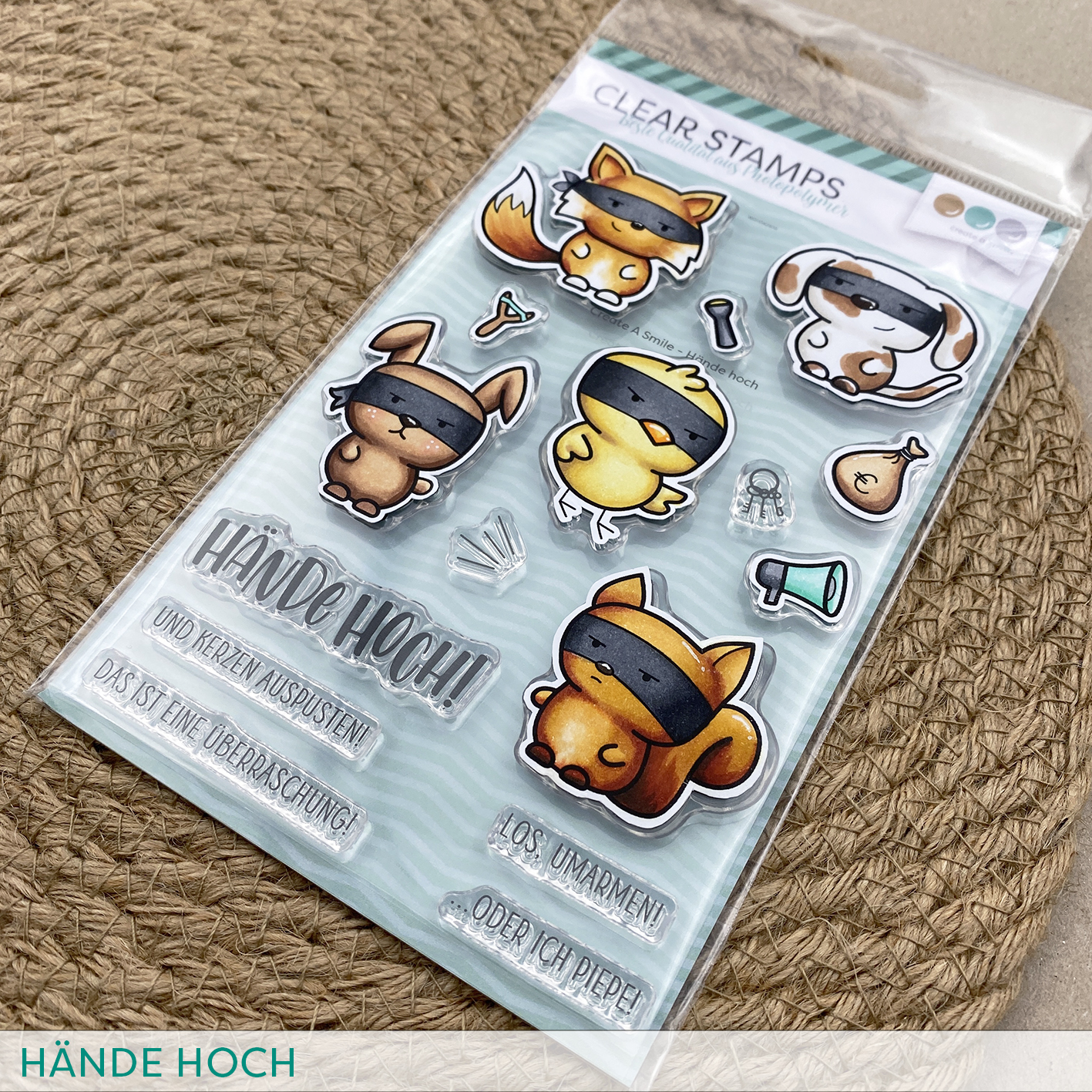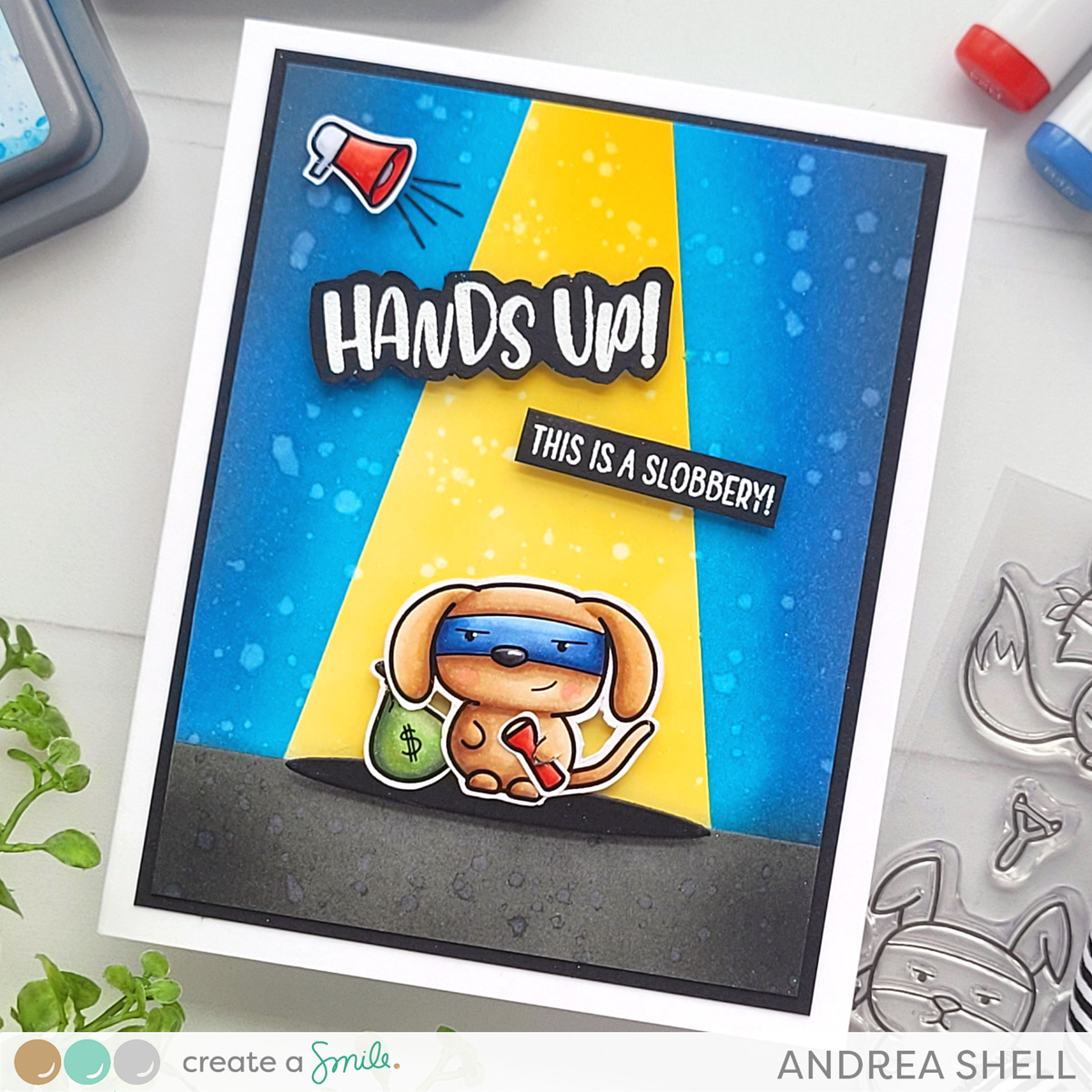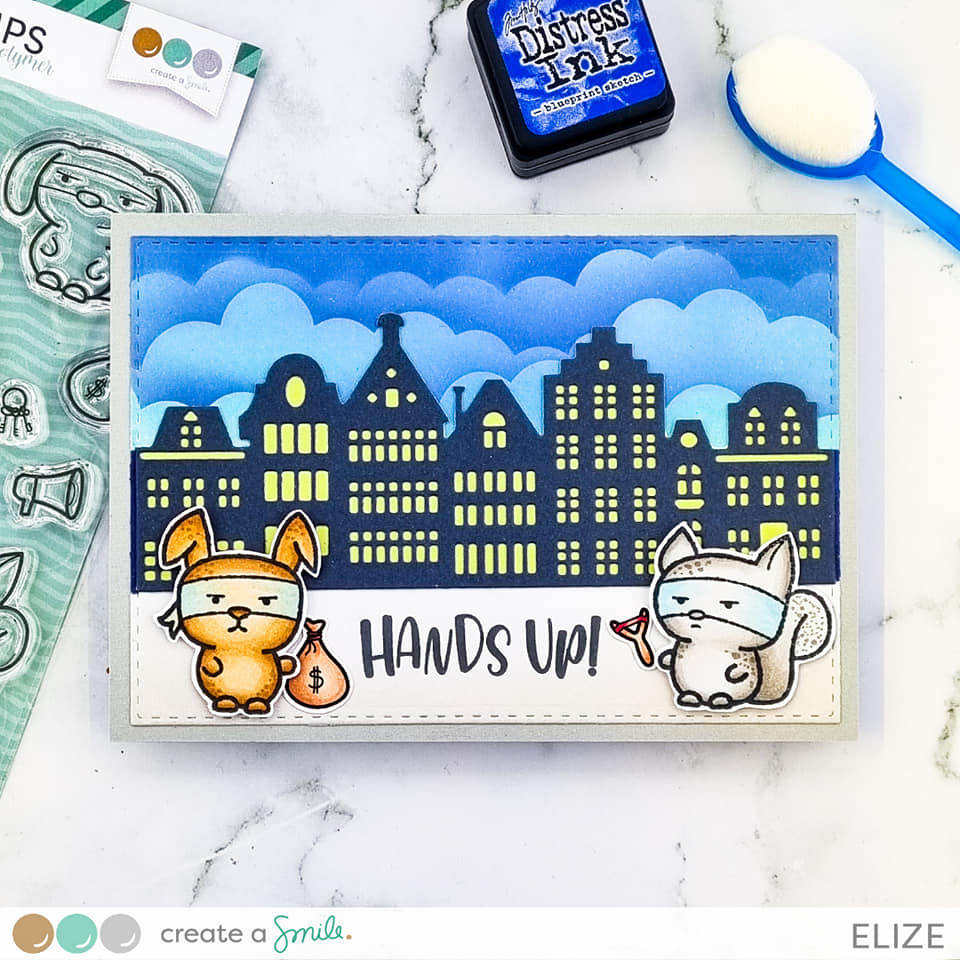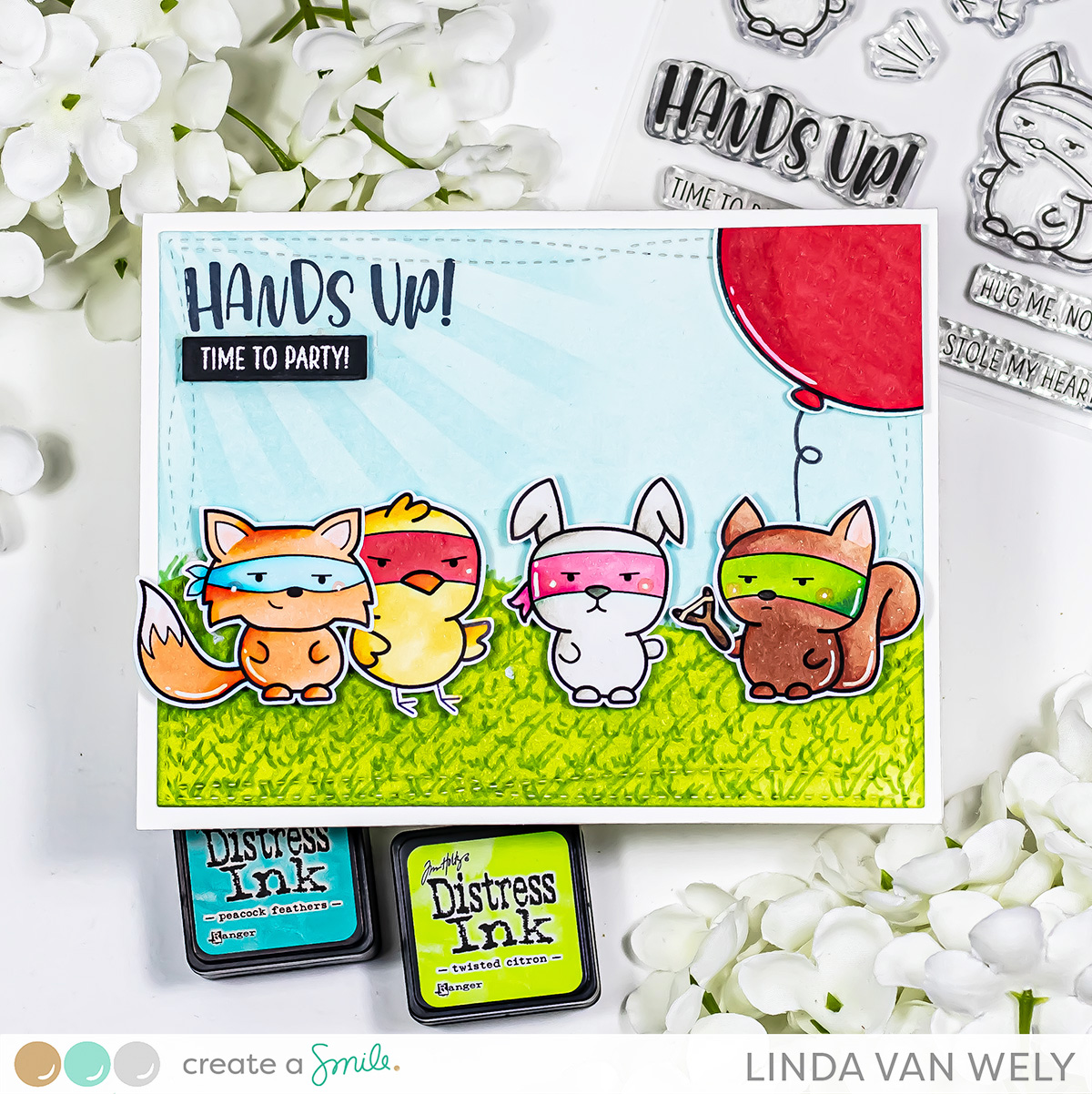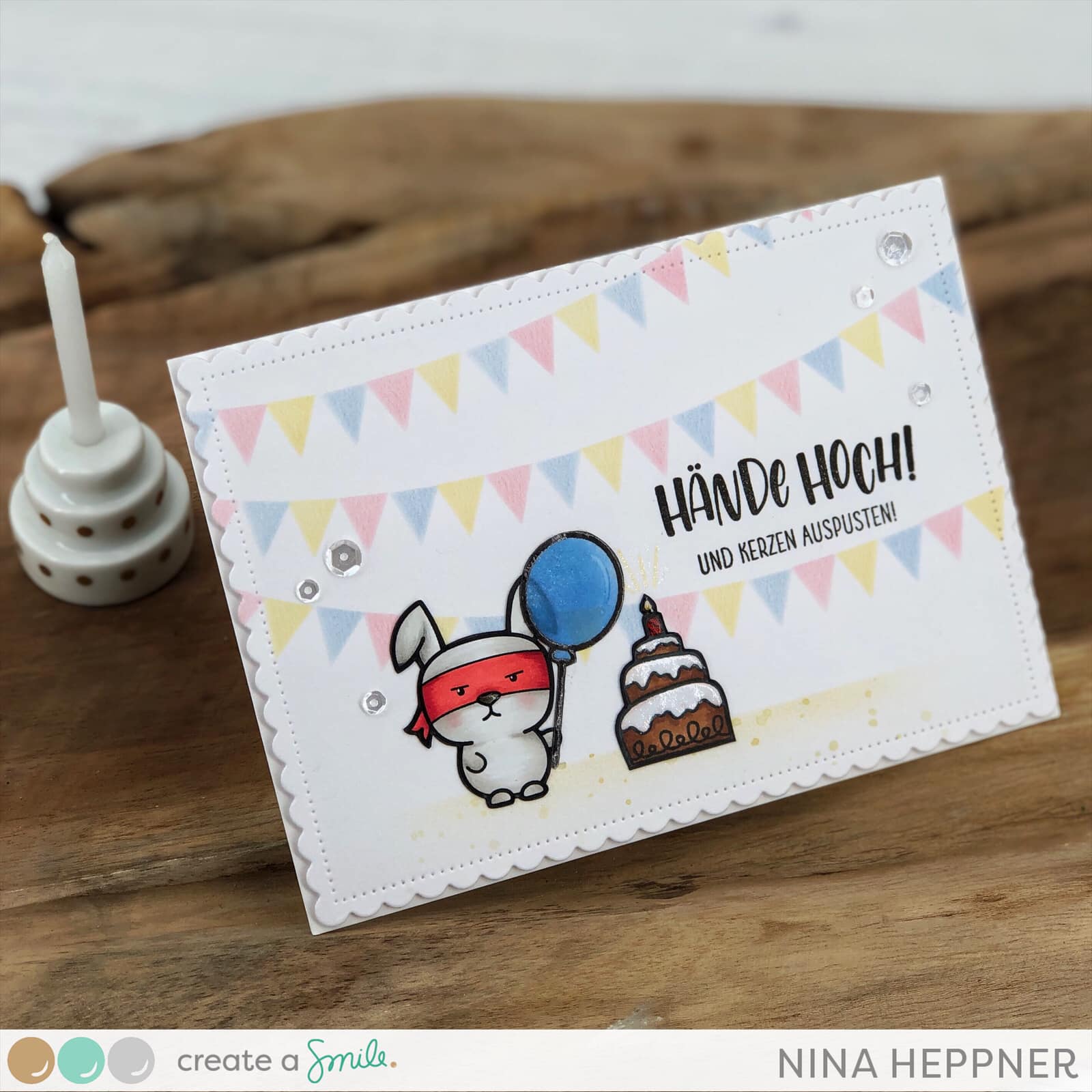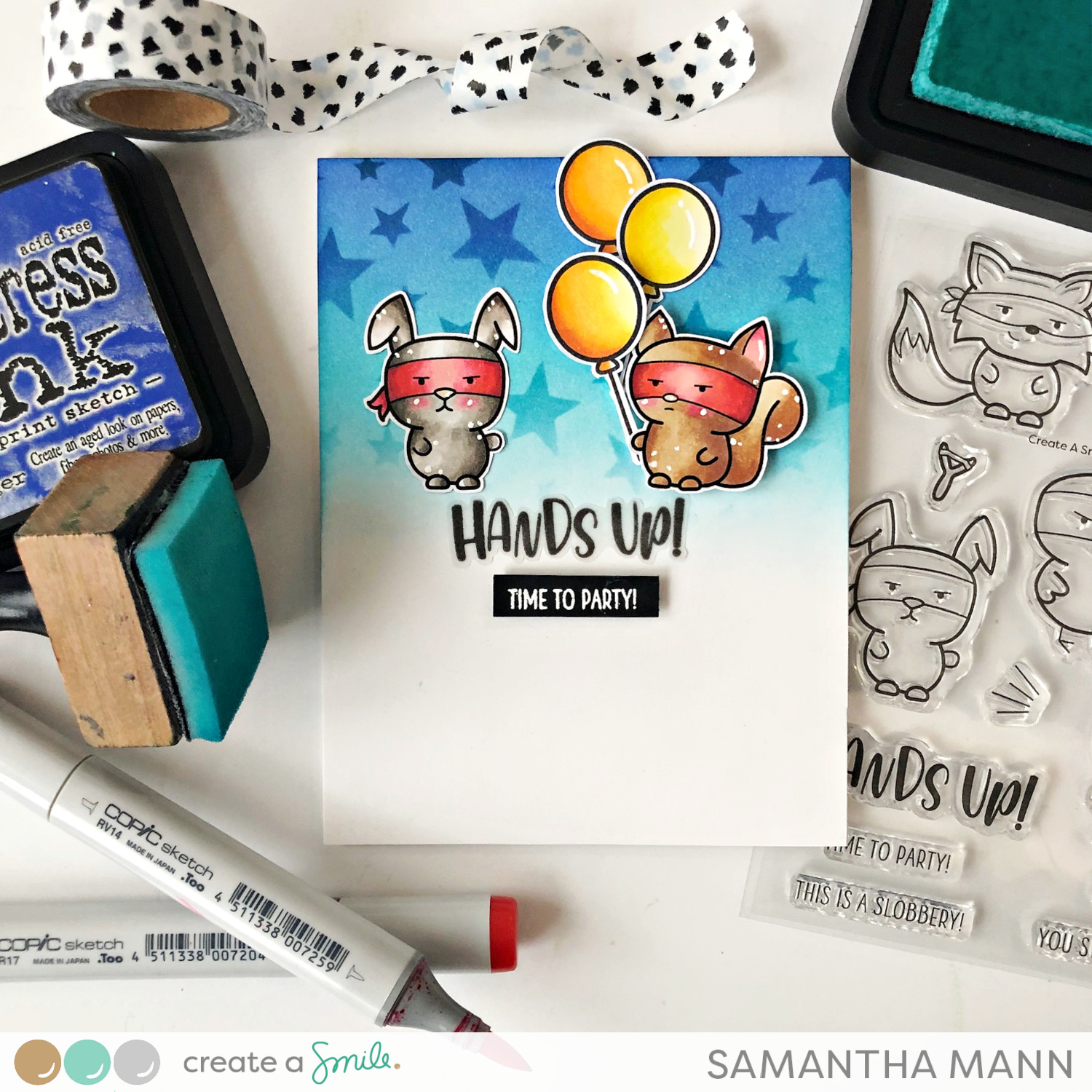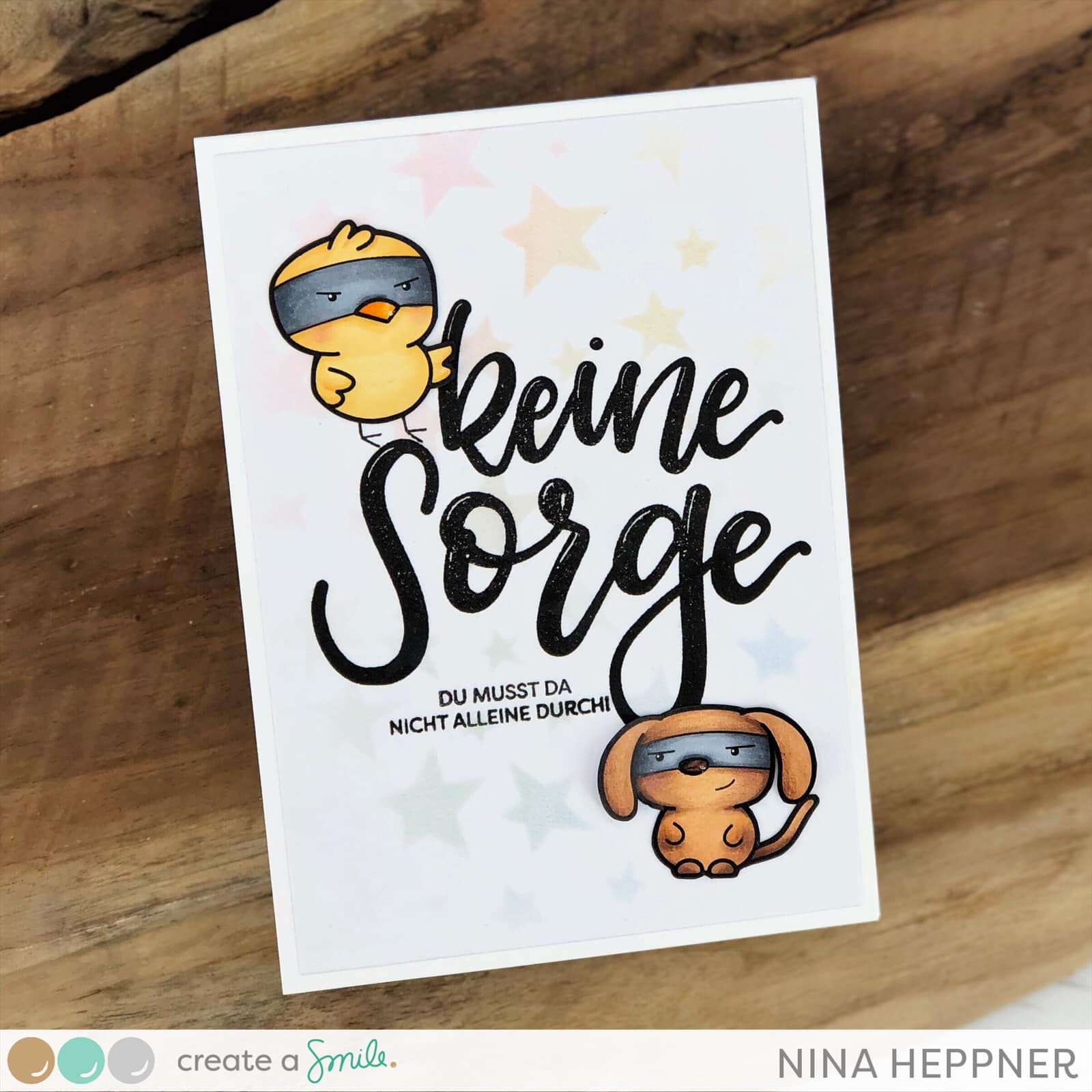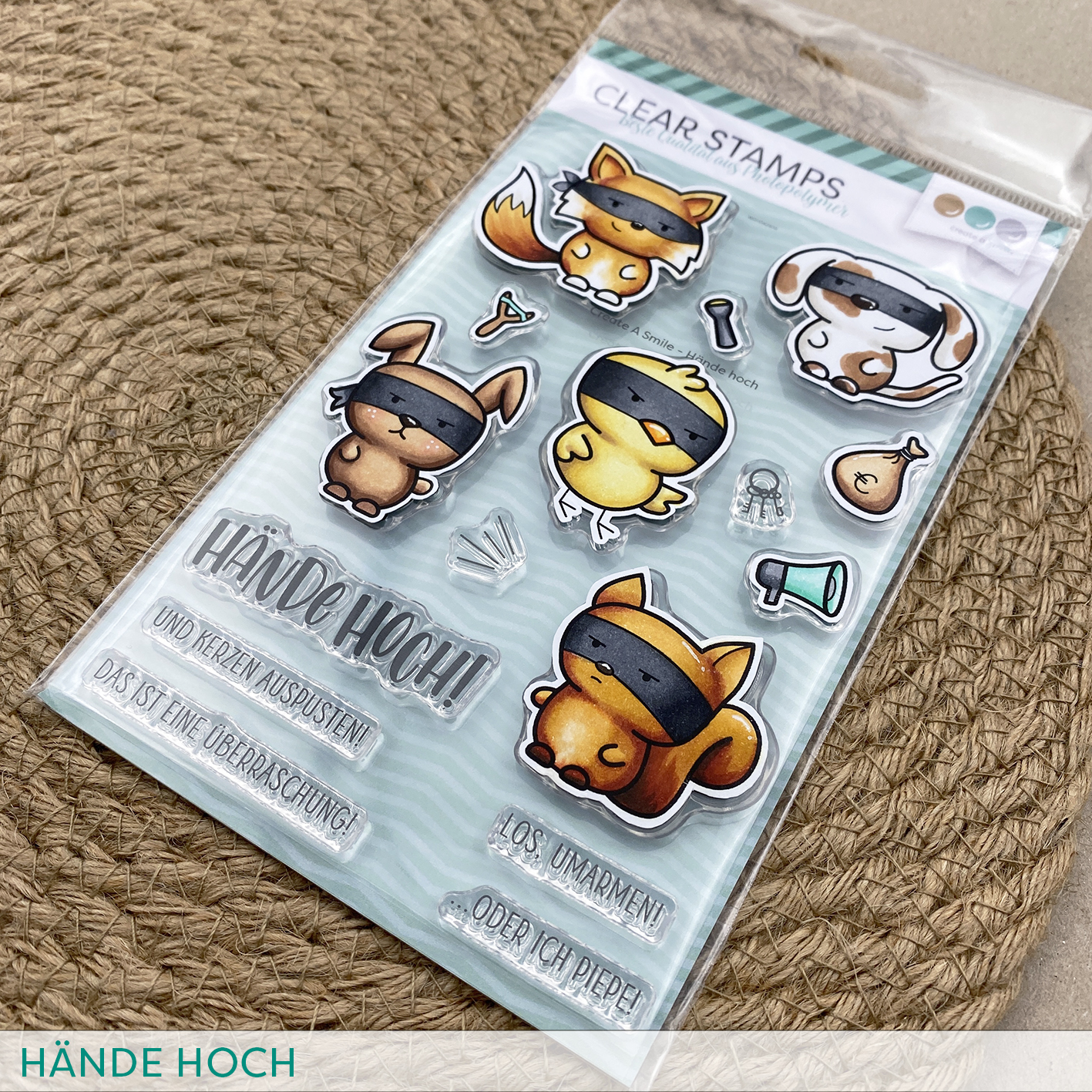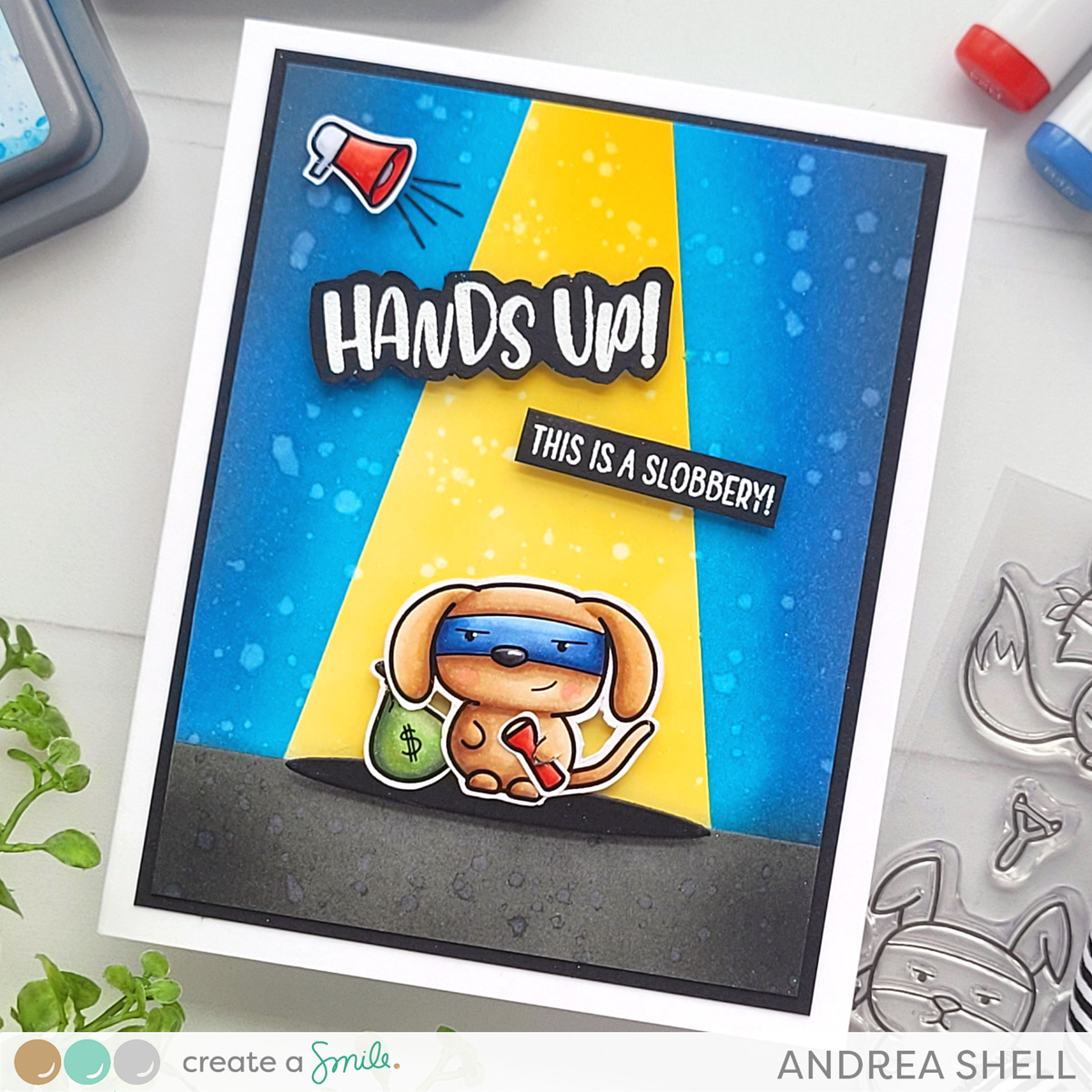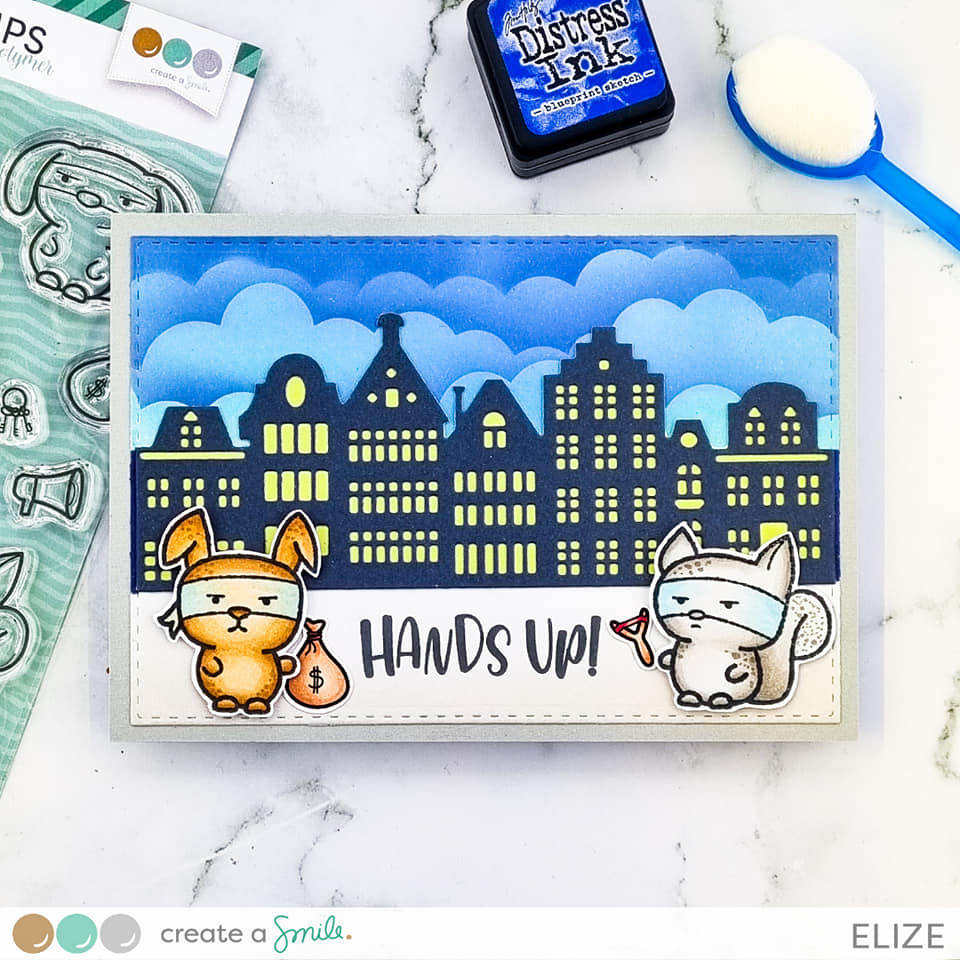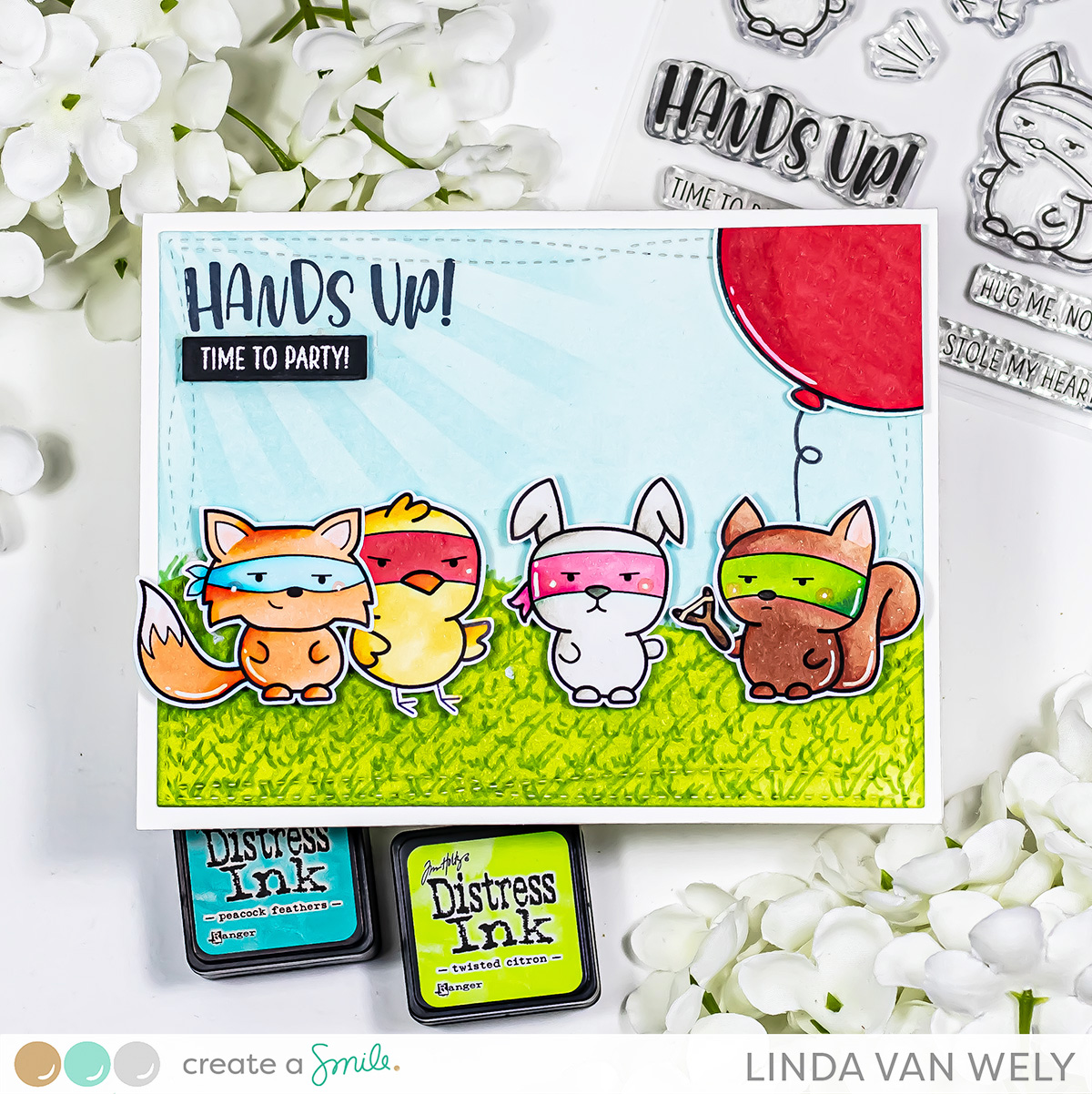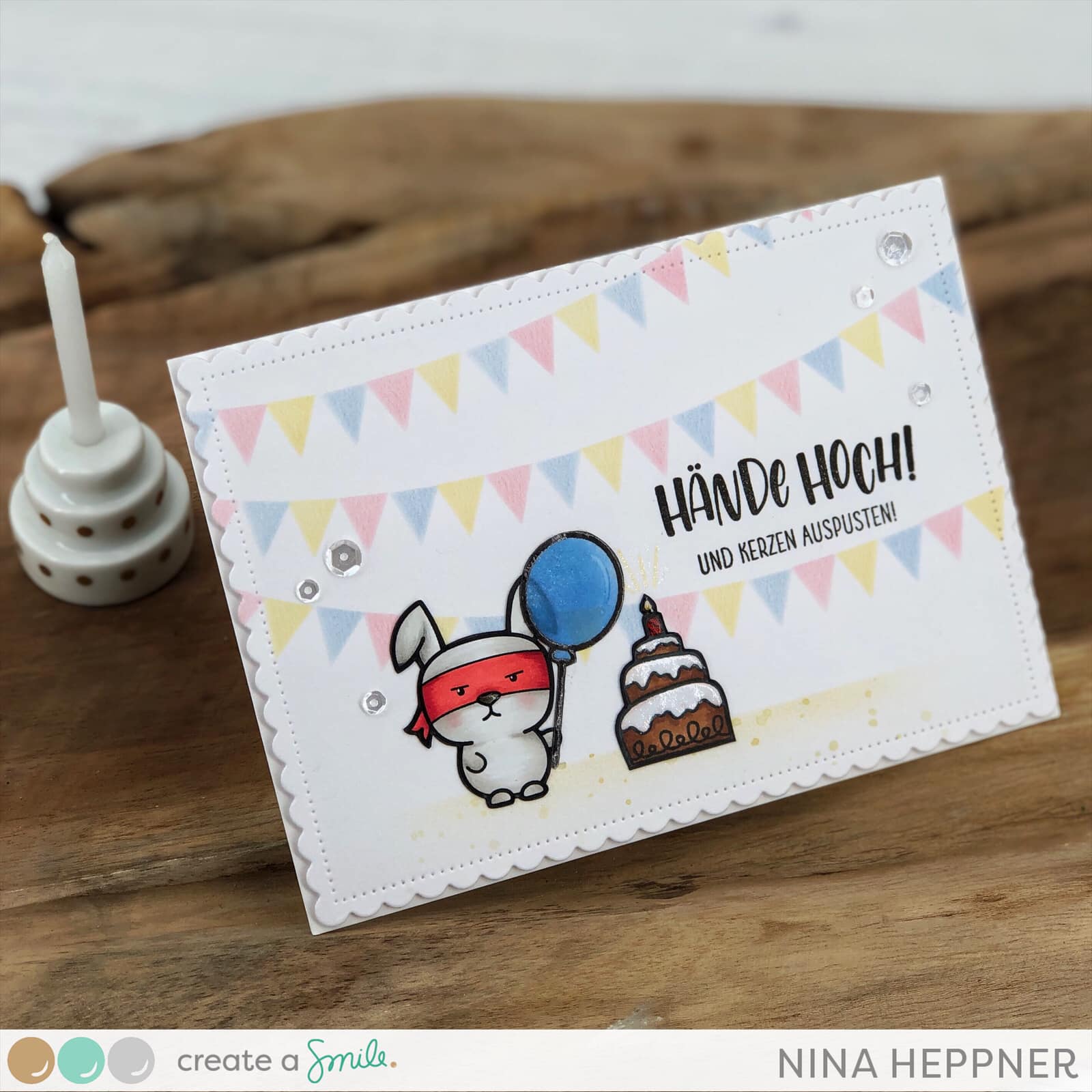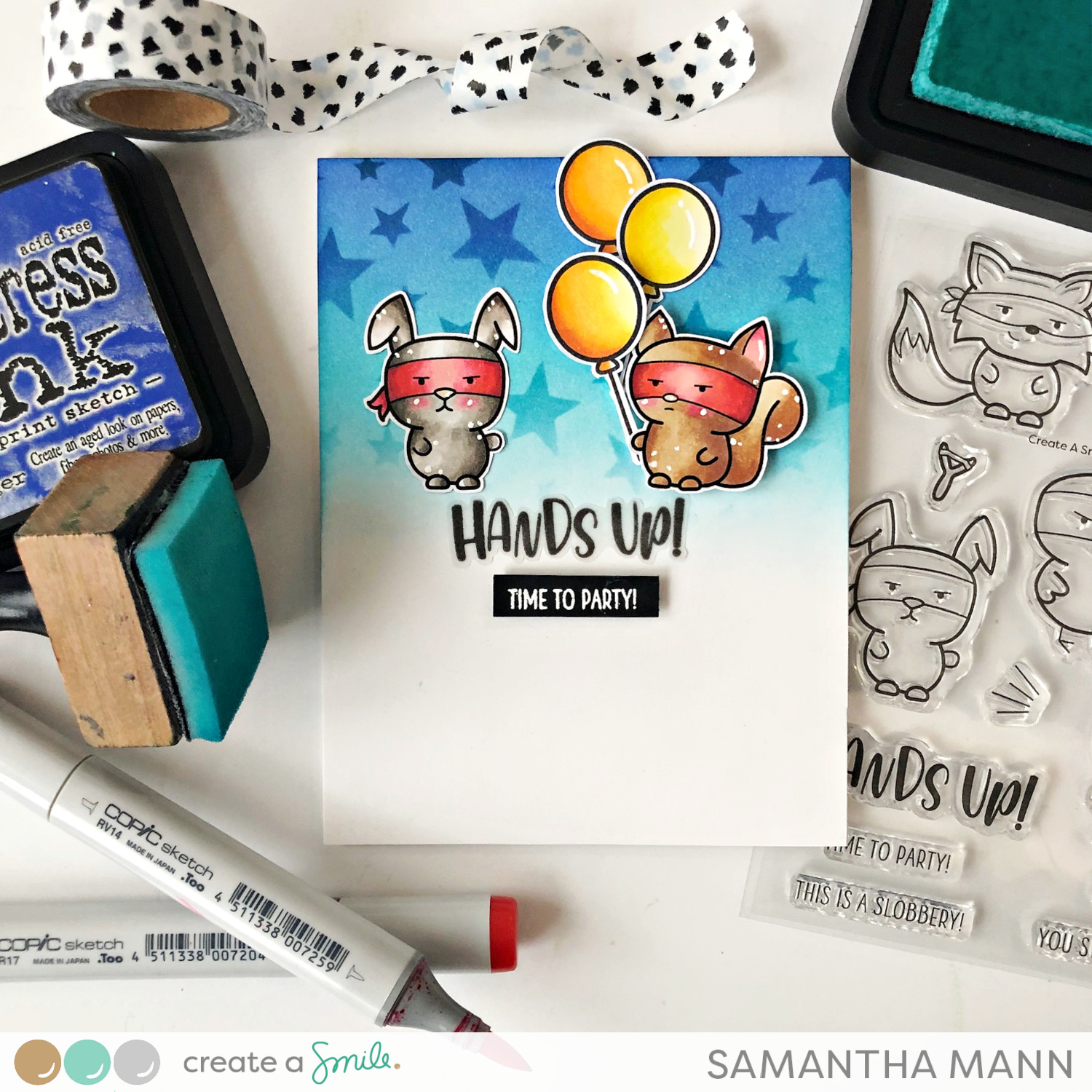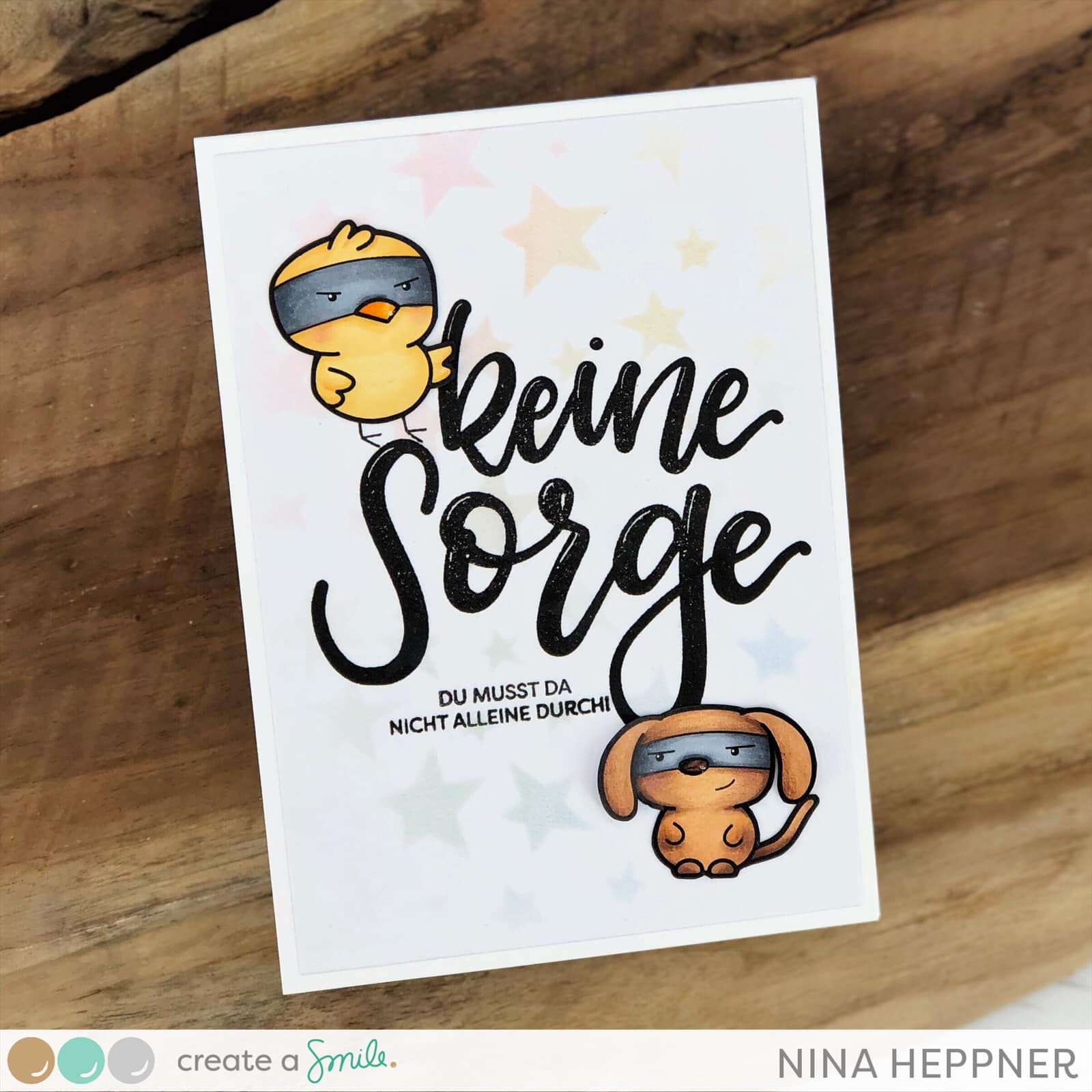 Available, delivery time: 1-3 days
Product number:
SW11937.1
Clear A6 Hände Hoch
Hands up! Even if our little bandits look a bit sinister at first glance, they actually only have good things in mind... because they congratulate, give presents or cuddle like crazy!
And if the 5 combative fellows from our German A6 stamp set do go on a scavenger hunt with the help of the 6 items, you can hardly be mad at them in the end, as cute as they look with their blindfolds. But pssst... don't tell them!


Image stamps:
• fox
• dog
• chick
• rabbit
• squirrel
• slingshot
• flashlight
• bag of money
• key ring
• megaphone
• light glow
Sentiment stamps:
• Hände hoch!
• Und Kerzen auspusten!
• Das ist eine Überraschung!
• Los, Umarmen!
• … oder ich piepe!