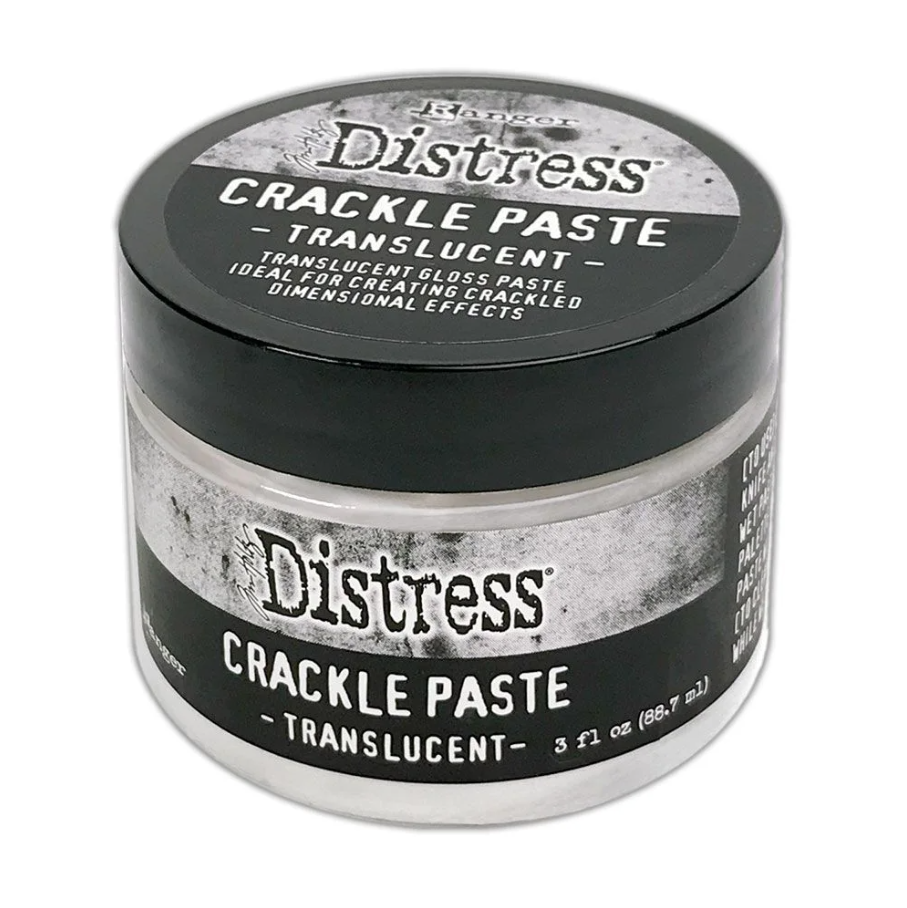 Distess Crackle Paste Translucent
Distess Crackle Paste Translucent
Don't you just love the feeling when there is something to touch and feel on your projects?
With pastes you can create wonderful textures and turn your cards into a haptic highlight .
So it's clear that we bring you some nice texture pastes from the Ranger Distress series.
Crackle Paste is a very special medium:
After drying, the surface cracks into random patterns, resulting in a wonderful crackled look, like you might know from your favorite designer tableware. This is great for glass, water or just very special backgrounds!
The application is very simple:
• Fix your template / Your stencil on your paper
• Spread a small amount of paste over the stencil with a spatula
• Carefully lift off the stencil (and quickly clean it under running water before drying! )
• Let dry, touch and enjoy!
The best thing about this paste is that you can color it however you like (eg Example with distress inks, alcohol inks, liquid watercolors,...) so there are no color limits!
This paste dries transparent and shiny /glossy.
You can can use them to apply natural textures even without stencils ;) Just go with the flow and experiment - fun is guaranteed!
Tip:
Be sure to vary the thickness of the paste - you can use it to create crackle fragments of different sizes.
Content: 88.7ml
Basic price: 7 .78€ / 100ml
! Shipping only inside Germany !