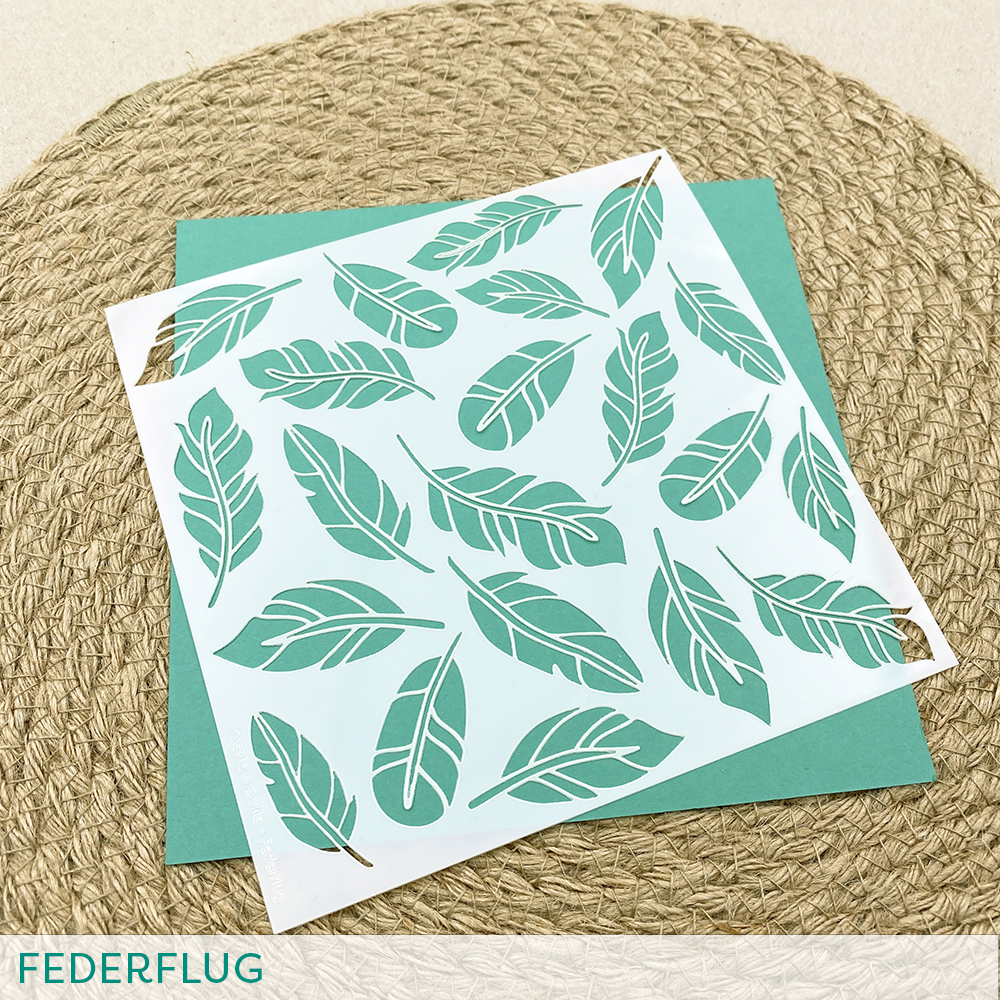 Stencil: Federflug
Fine, soft feathers that swirl around you and dance through the air after a long pillow fight always look incredibly pretty and put you in a good mood.
The 6 different, delicately shaped feathers of our Federflug stencil seem to be in free fall, so you can create wonderful dynamic backgrounds or of course just use individual feathers on their own for special accents.
There are no limits to your imagination, whether it's an animal scene or a warm summer's day when a white, fluffy feather floats through the air and makes us smile.


One stencil - (almost) infinite possibilities! Whether applied with pens, brushes, sponges, cloths, airbrush or squeegee. Whether used with watercolor, acrylic, alcohol, structure paste, ink or chalk. Our stencils can do anything and are more versatile than any other tool on your desk. Combine, design, try it out. Your creativity knows no limits.