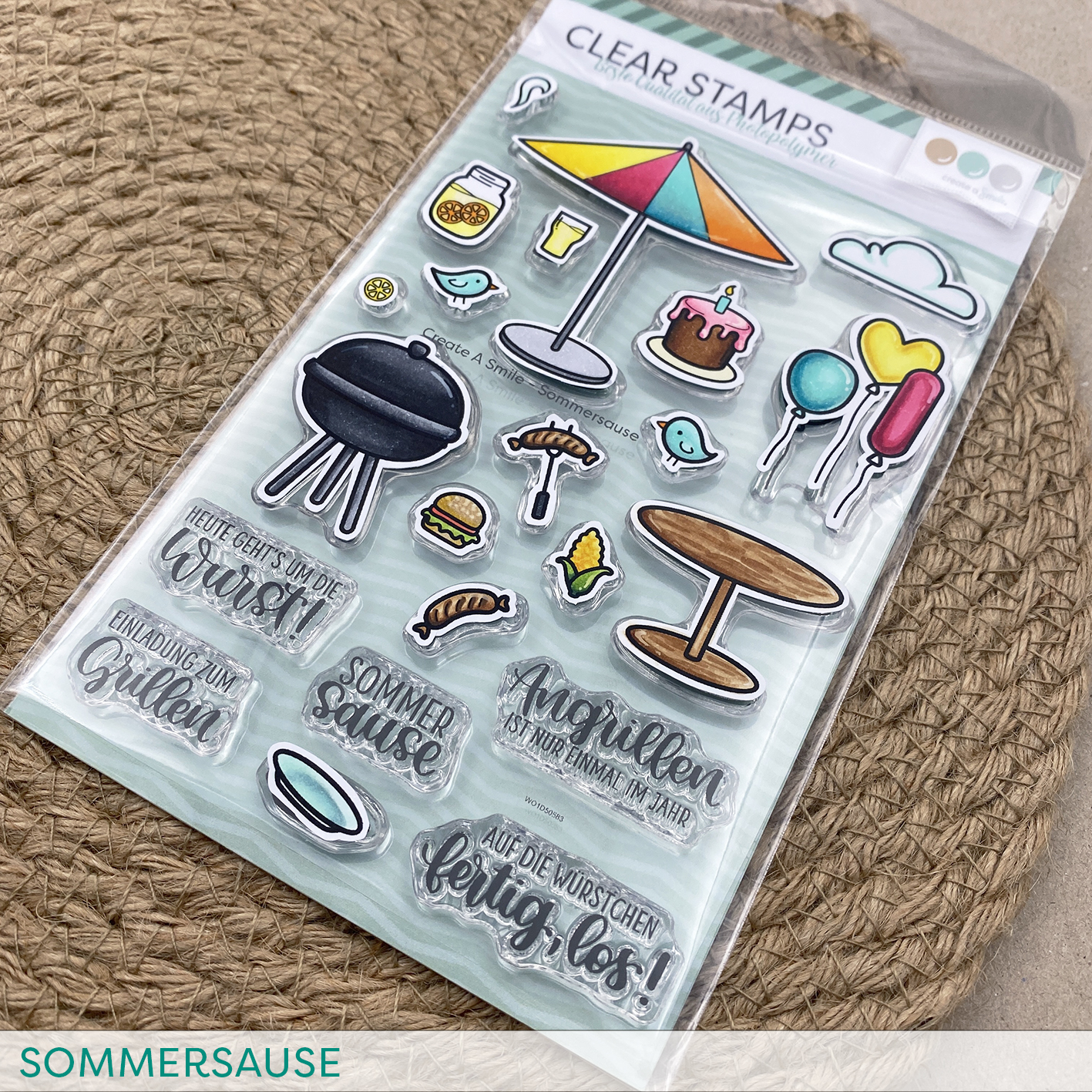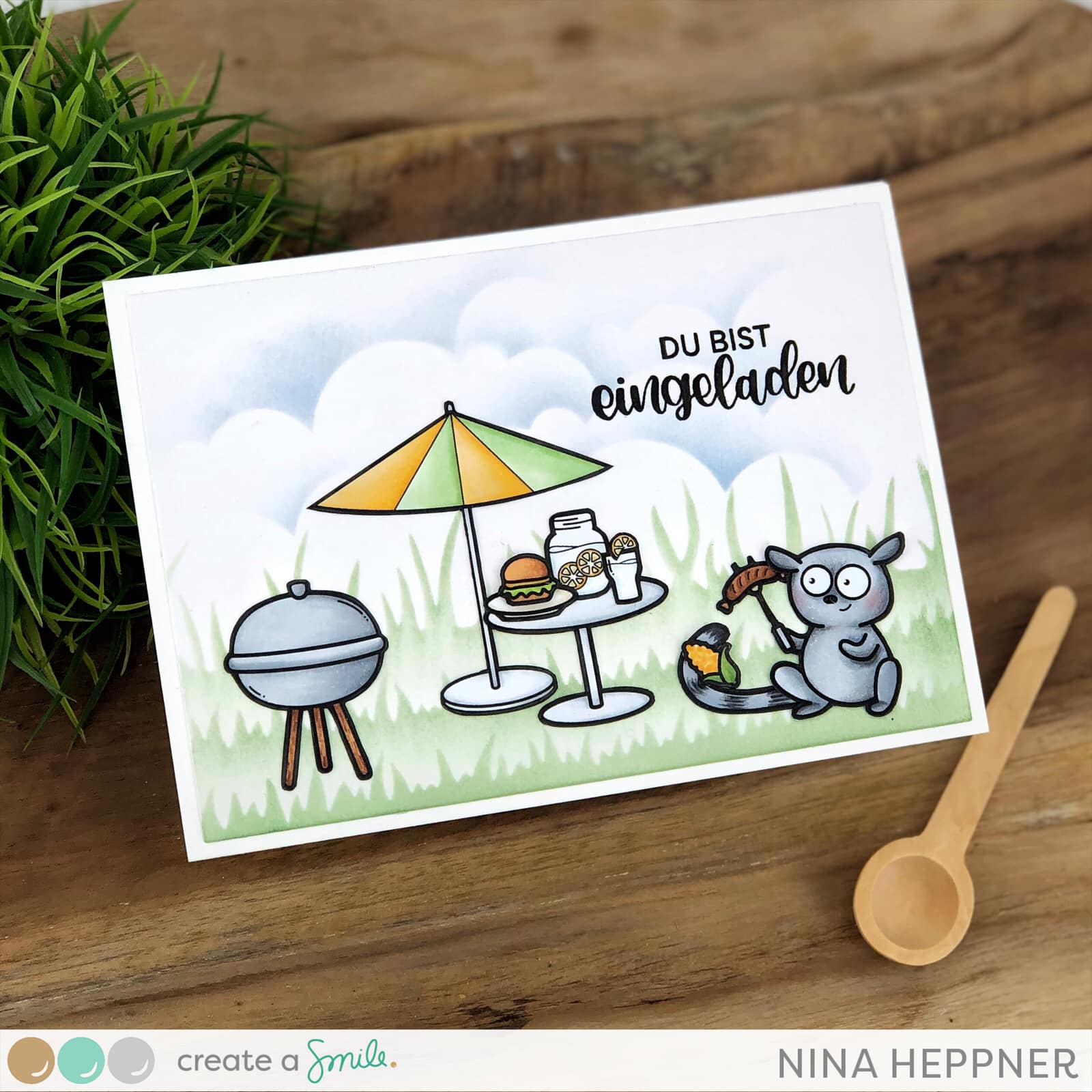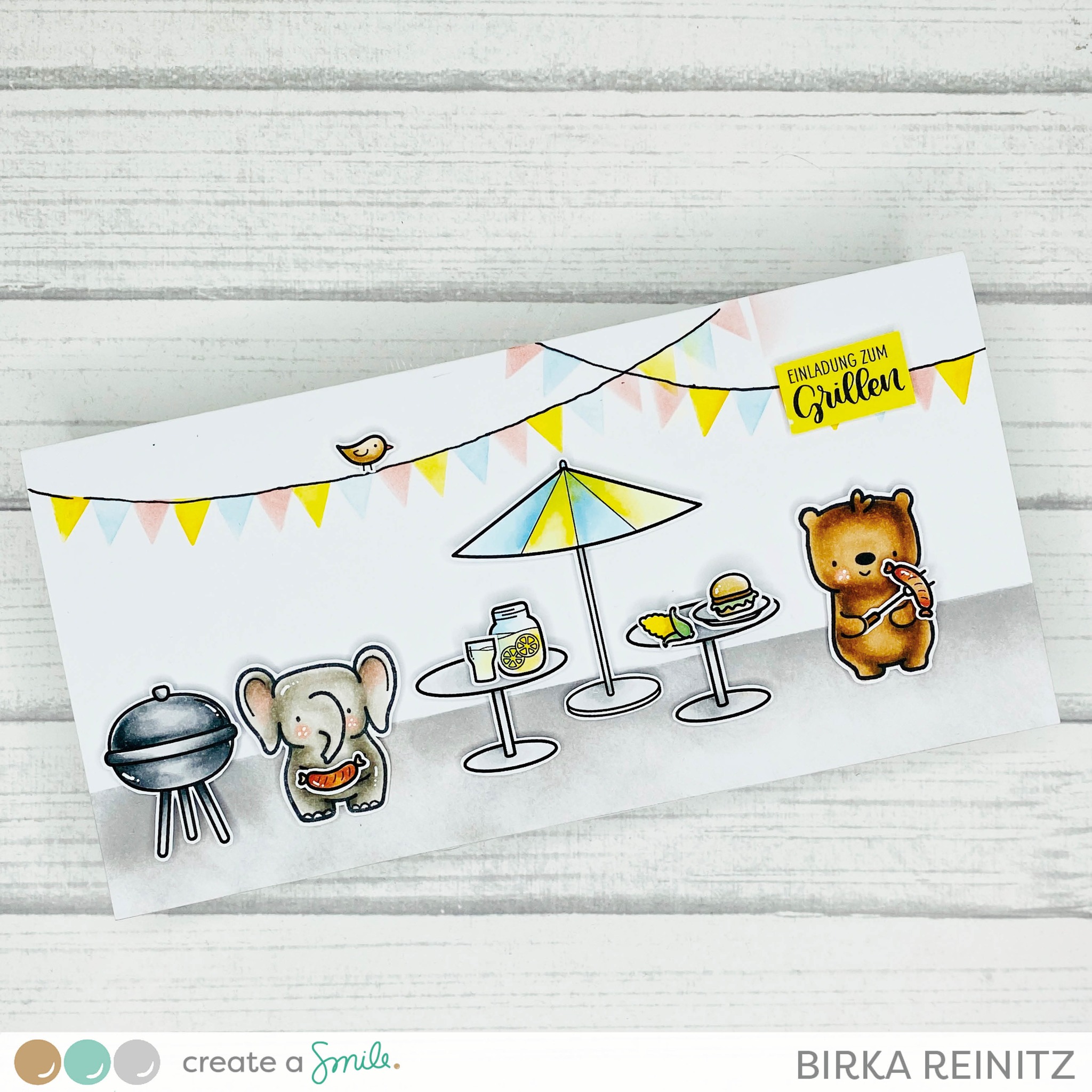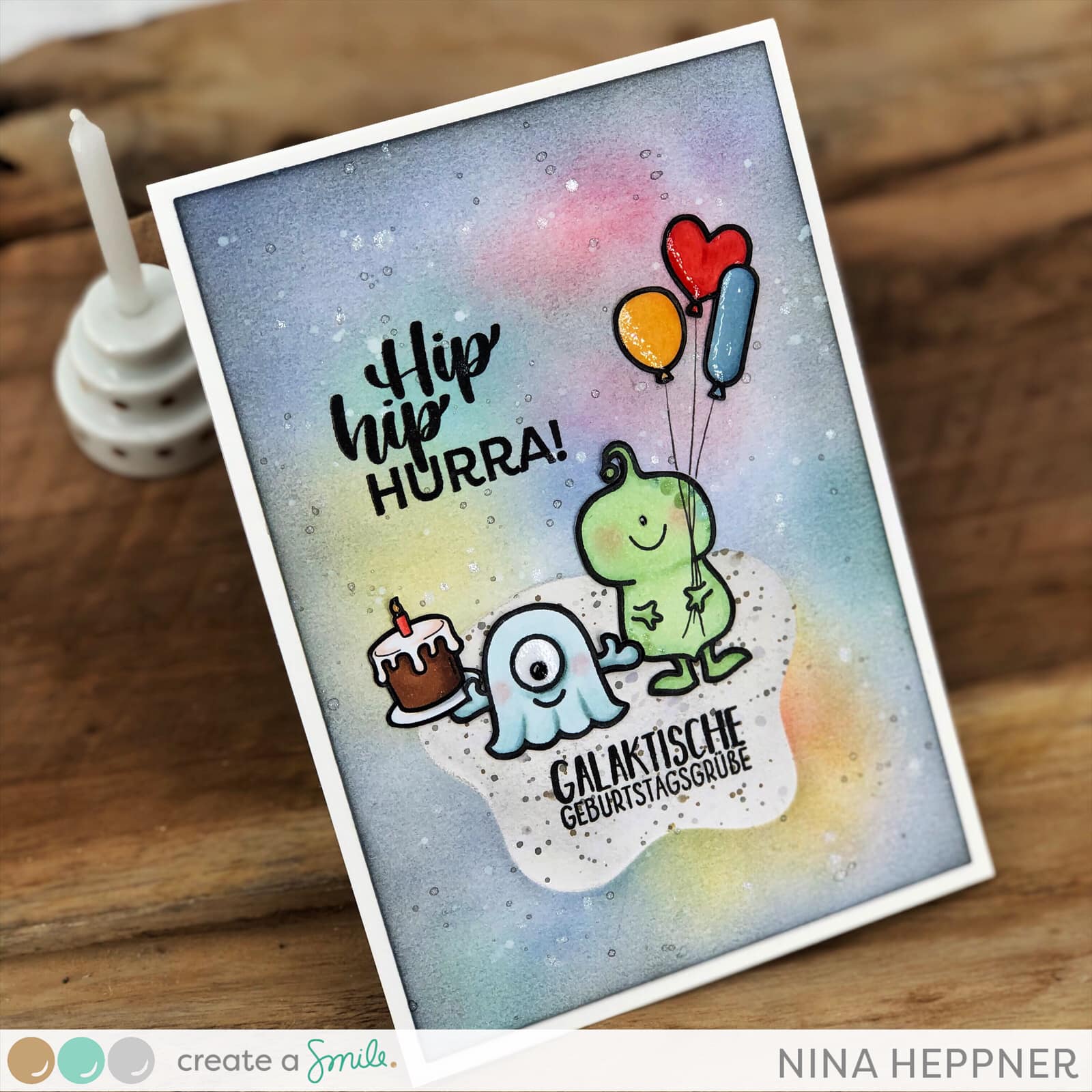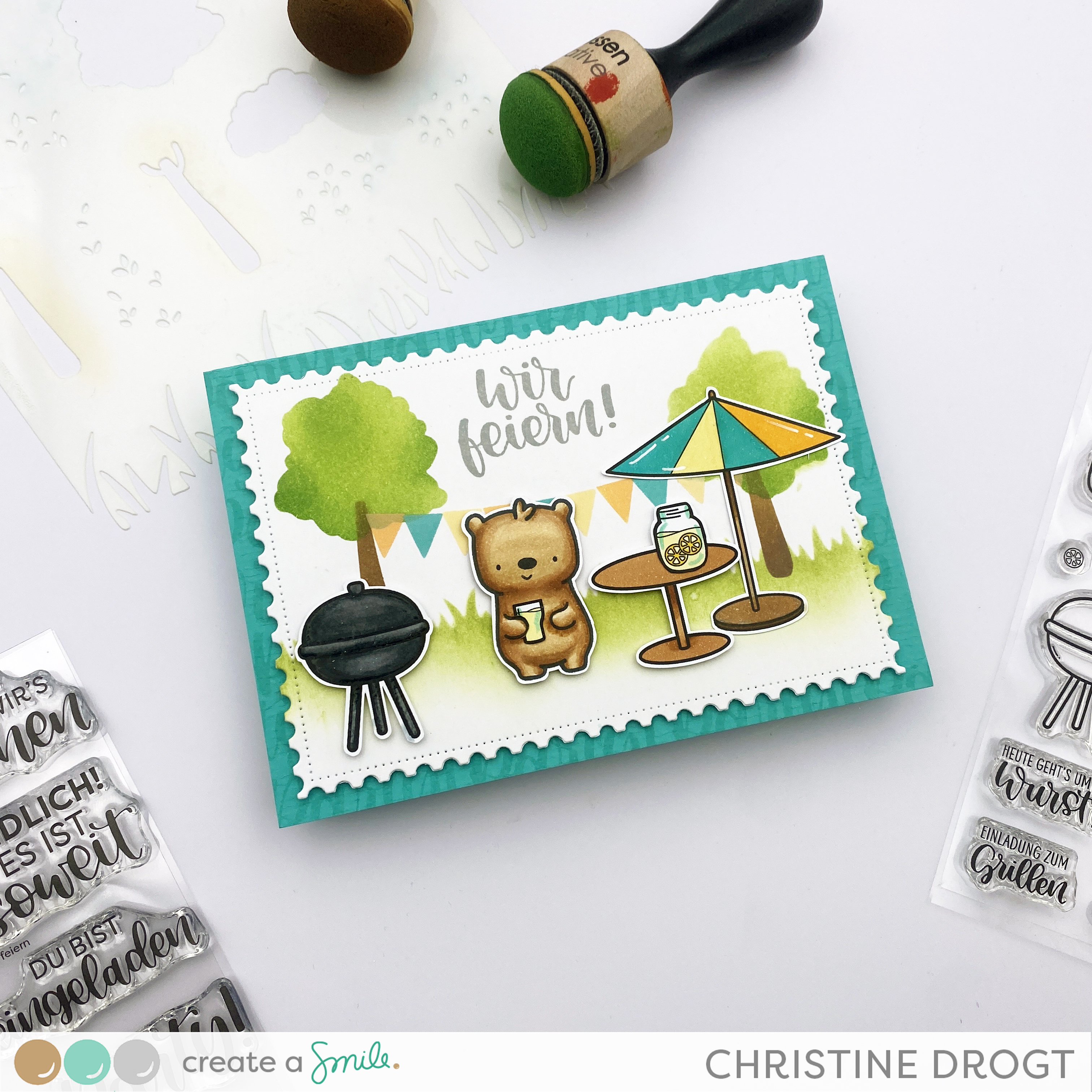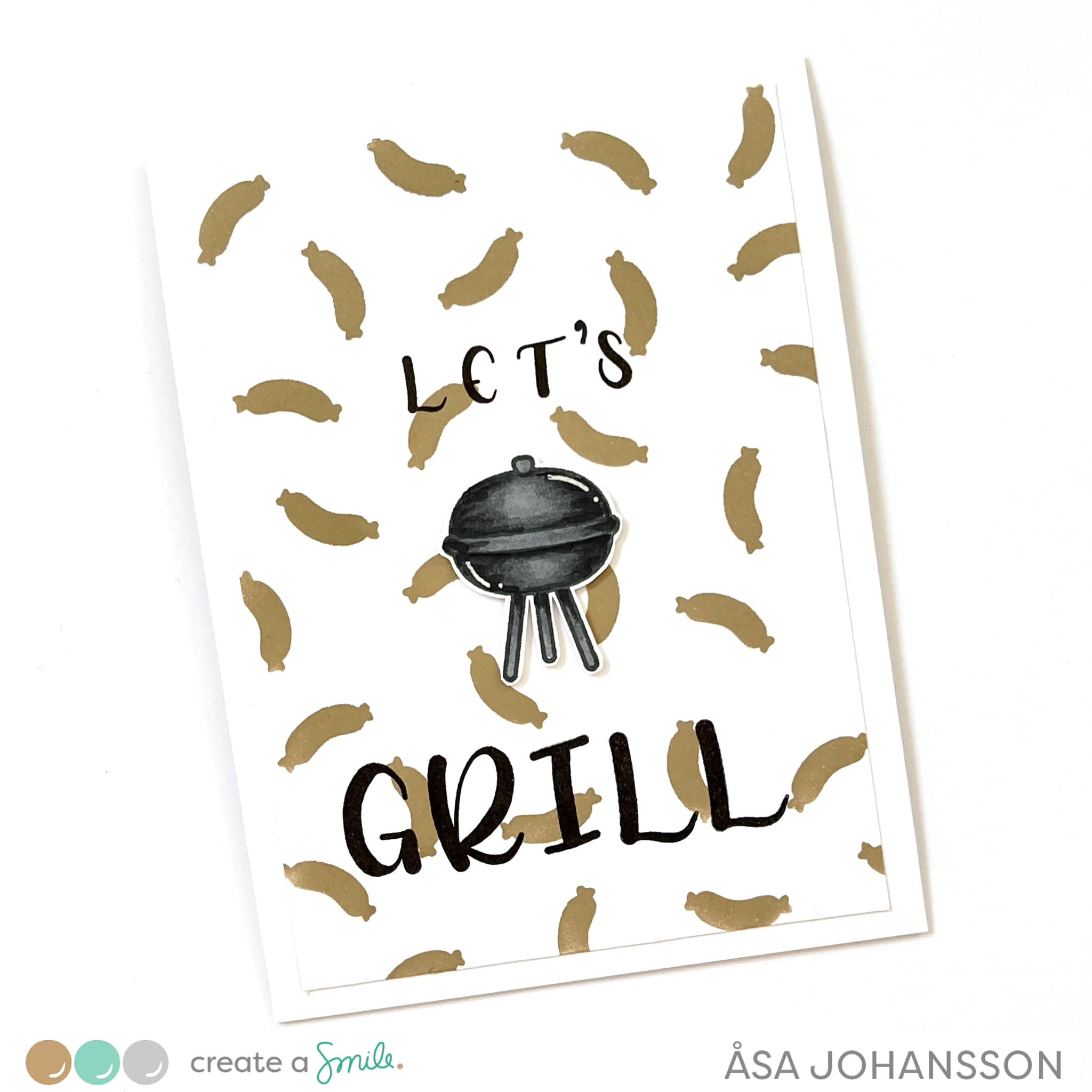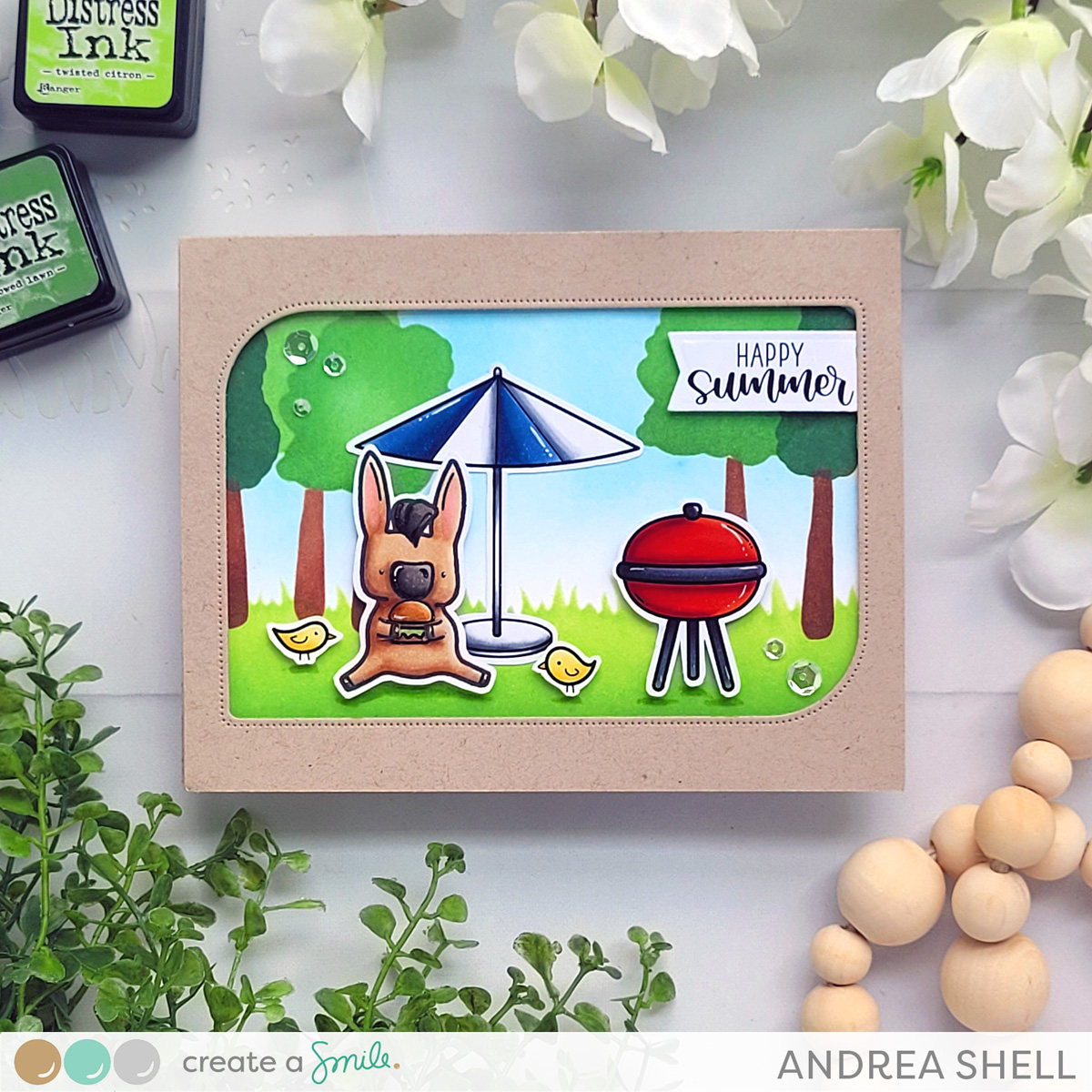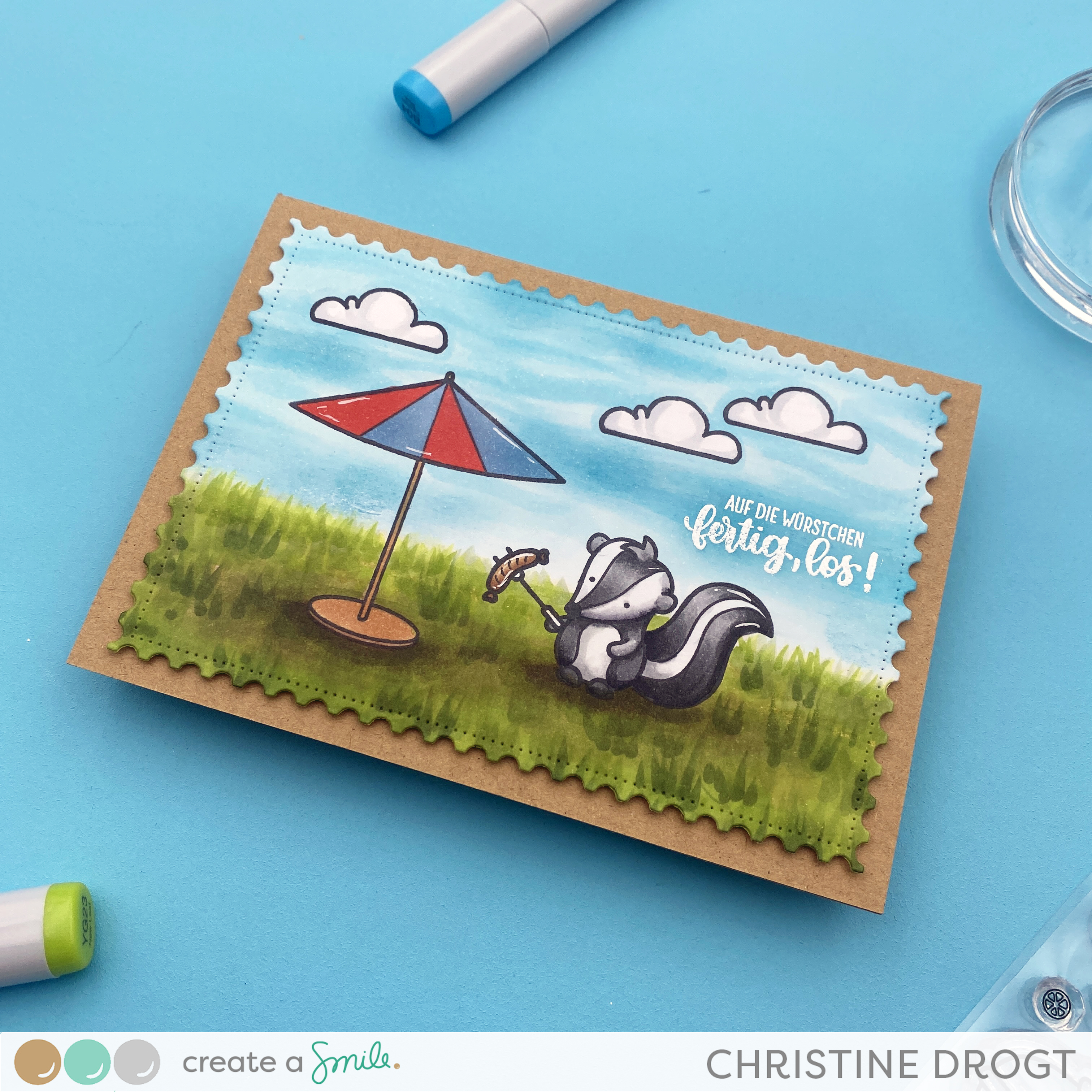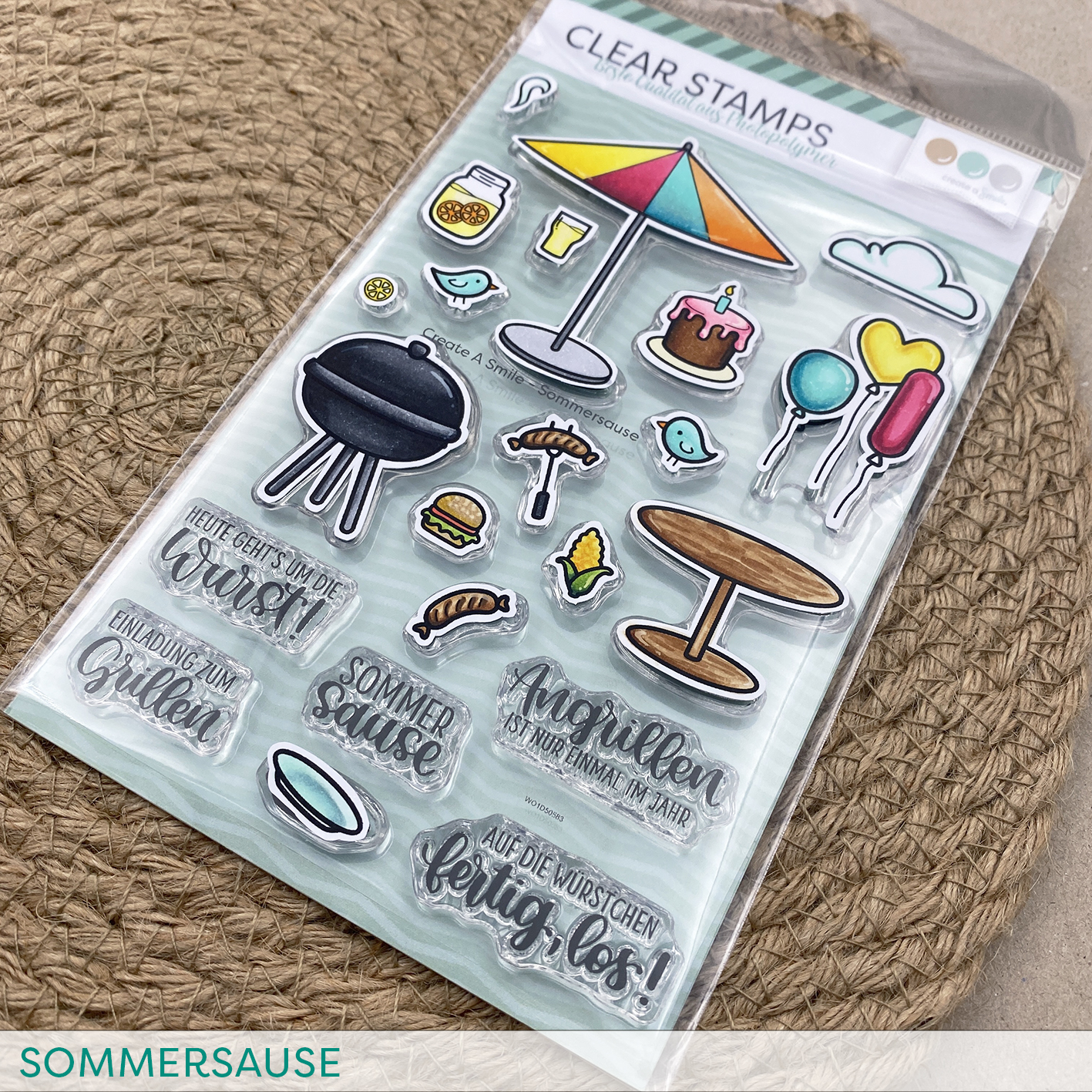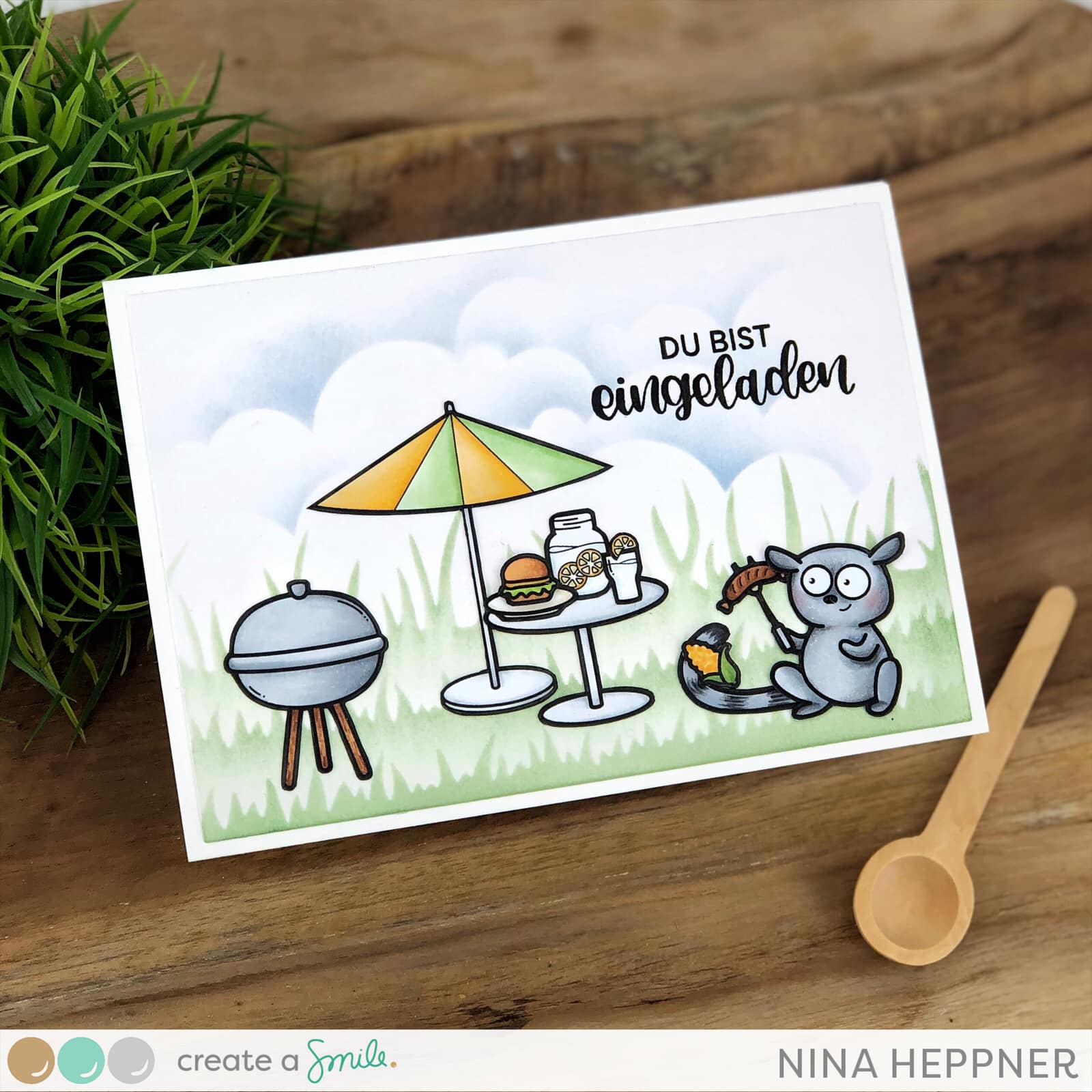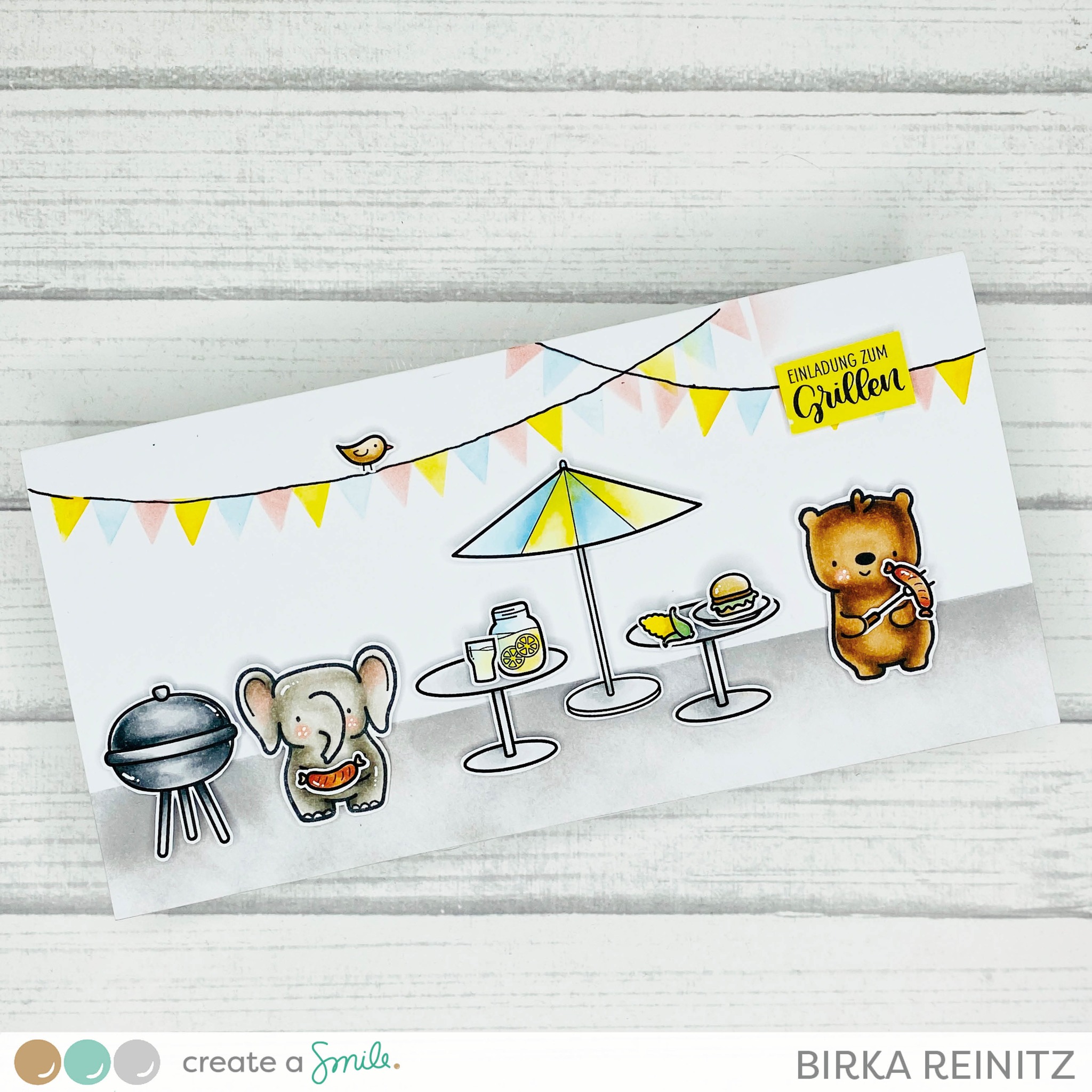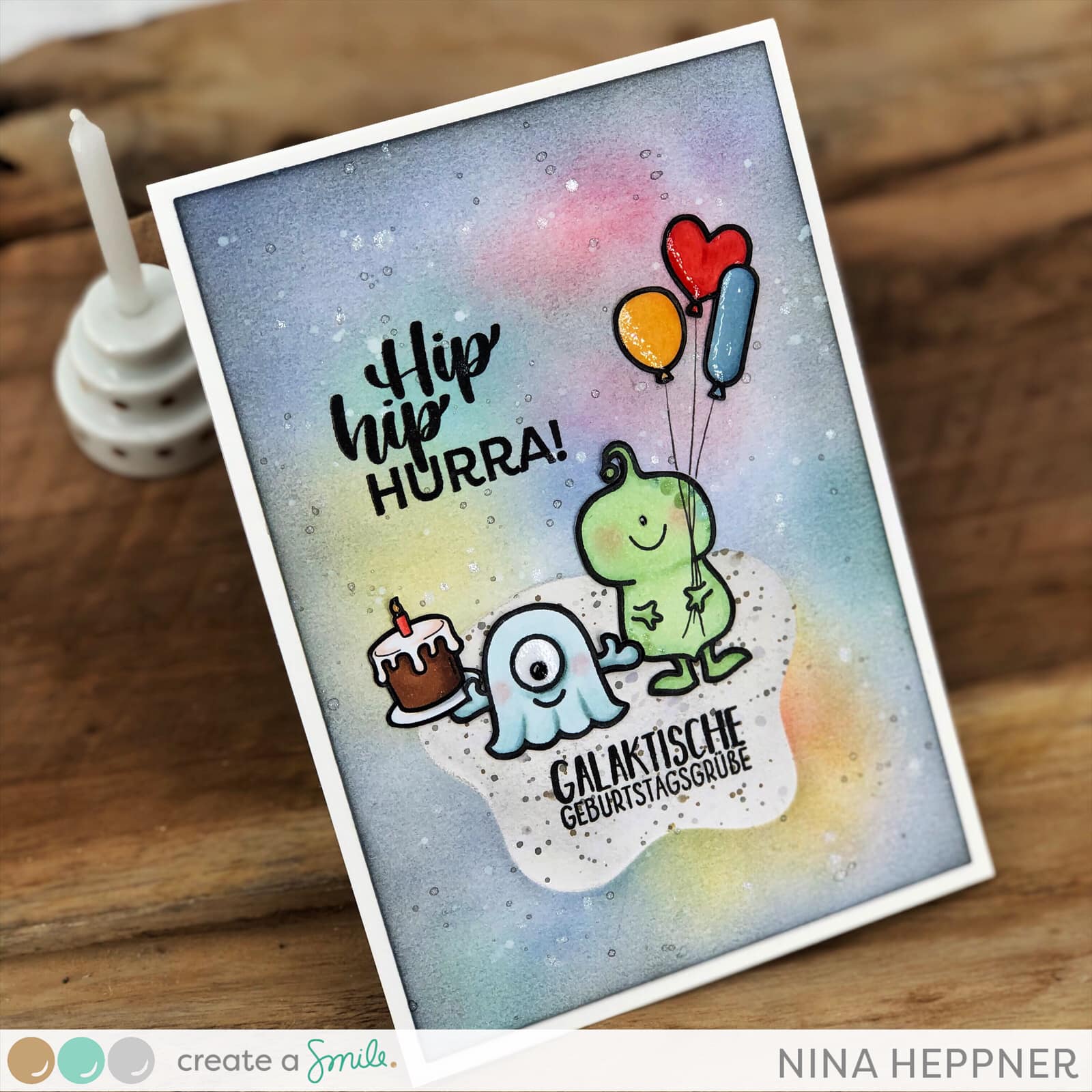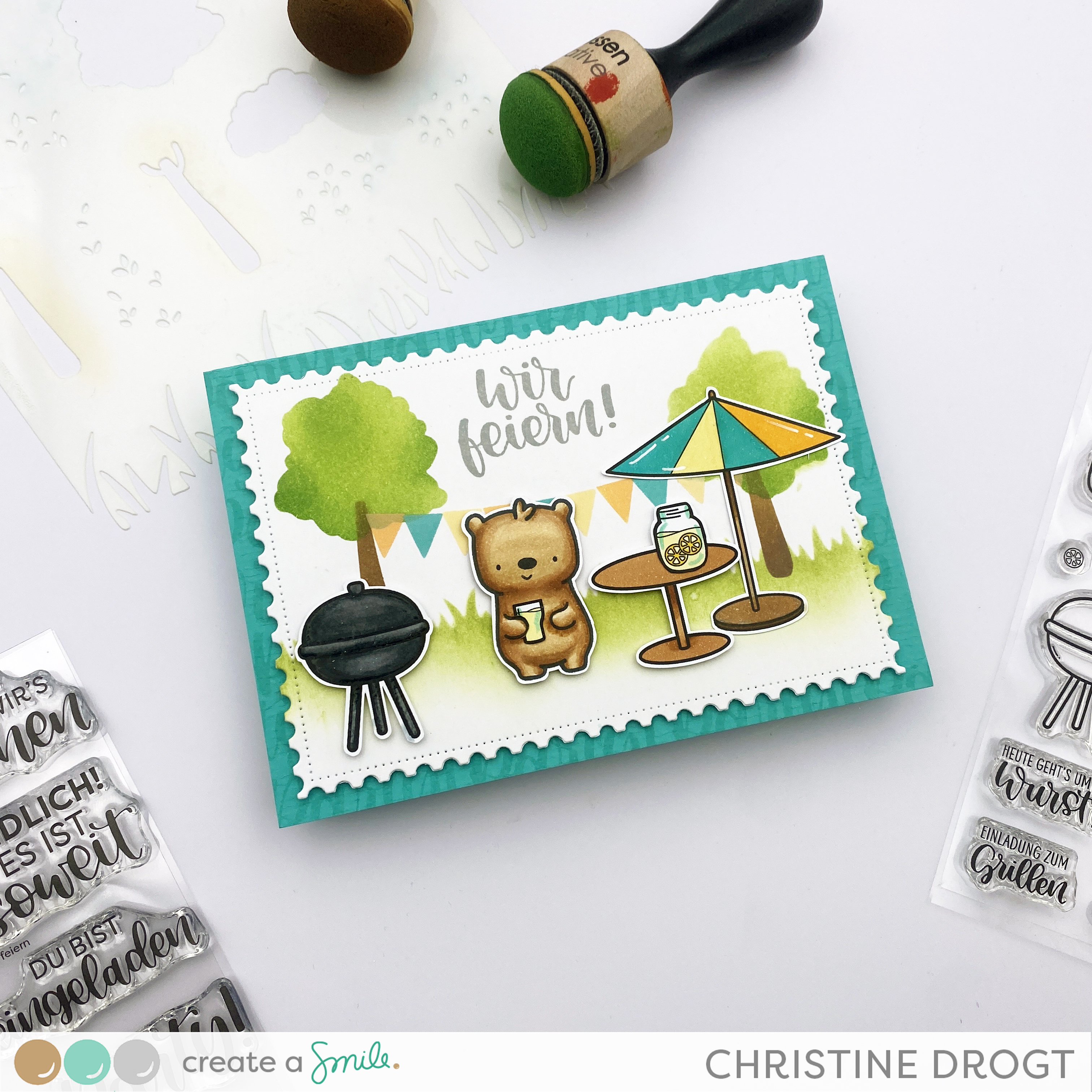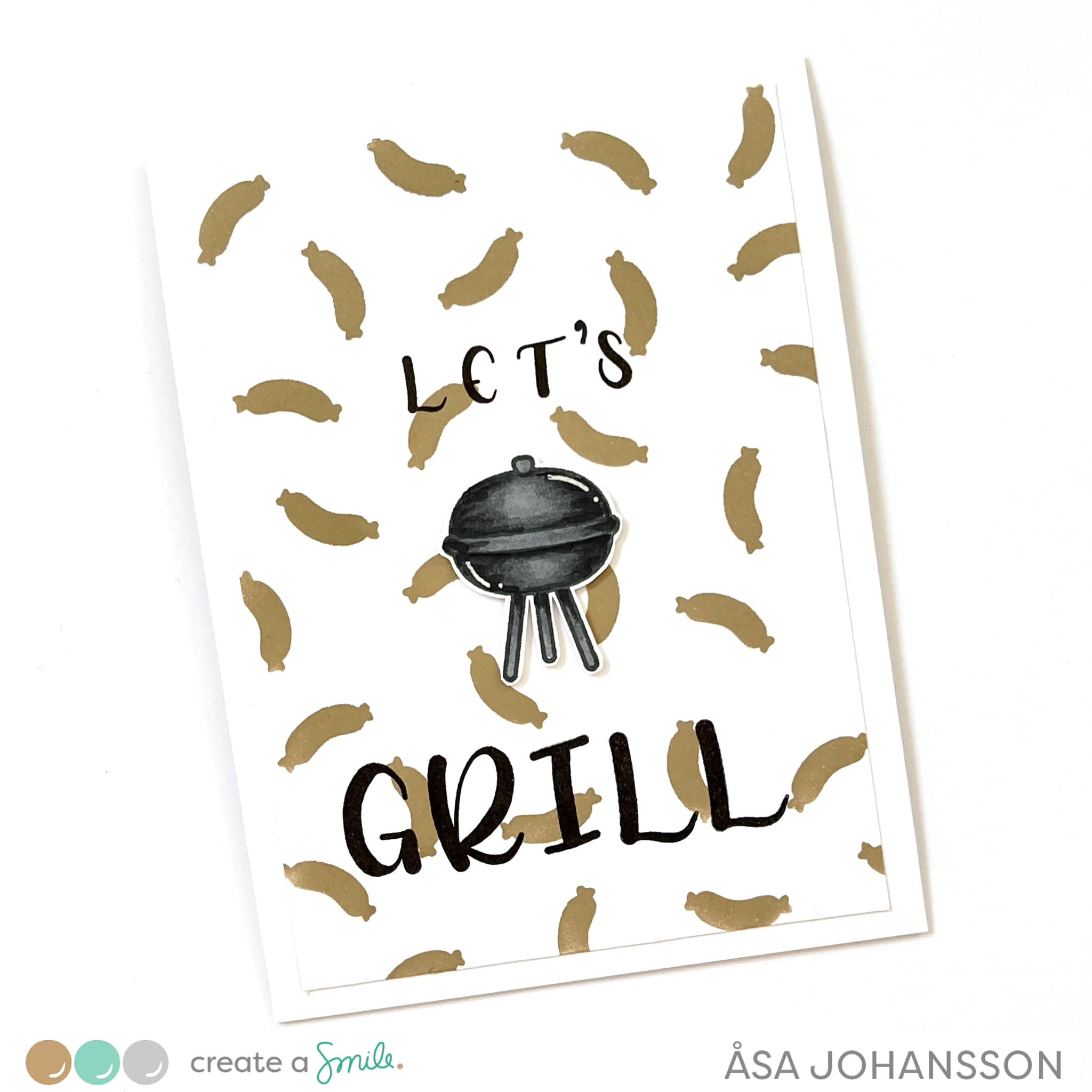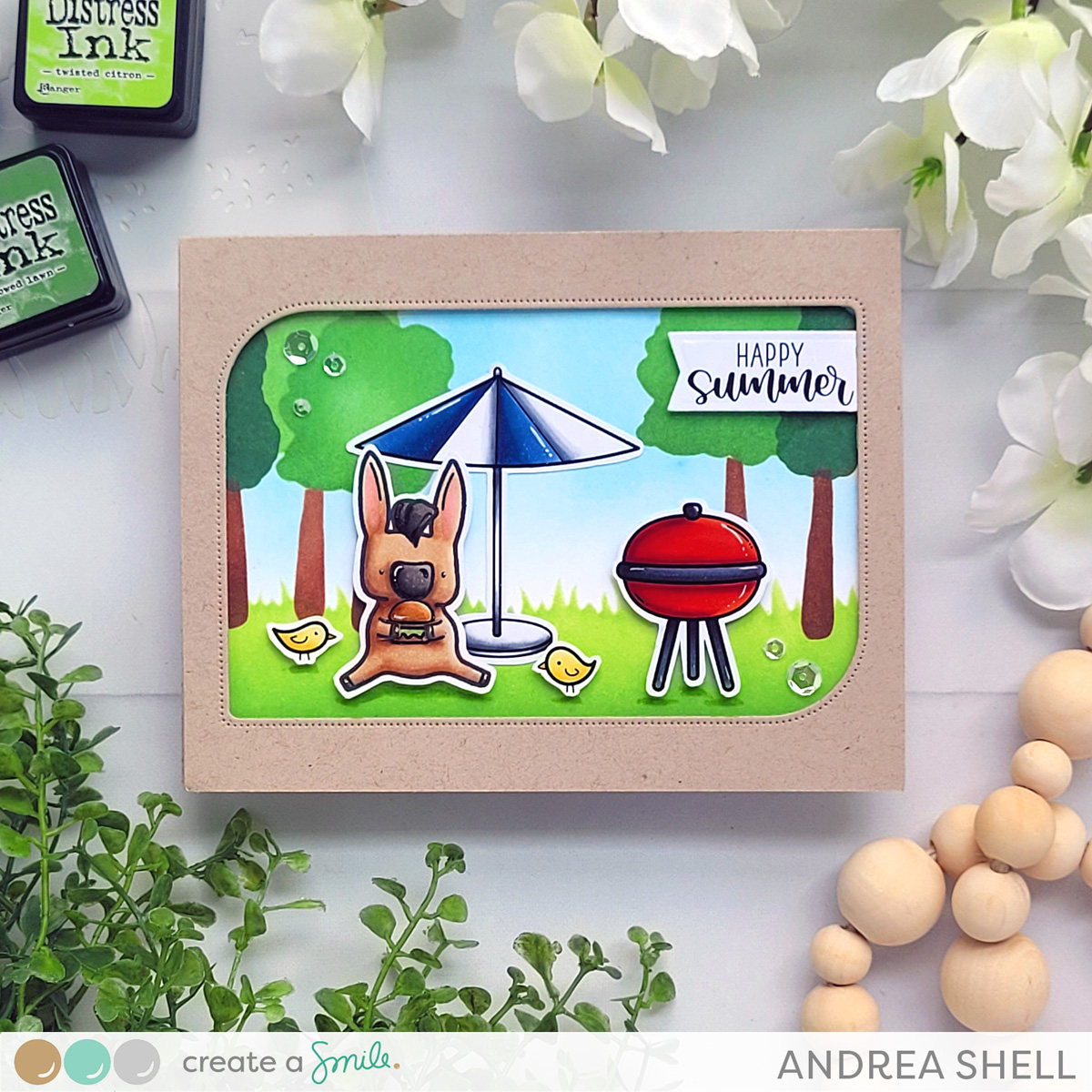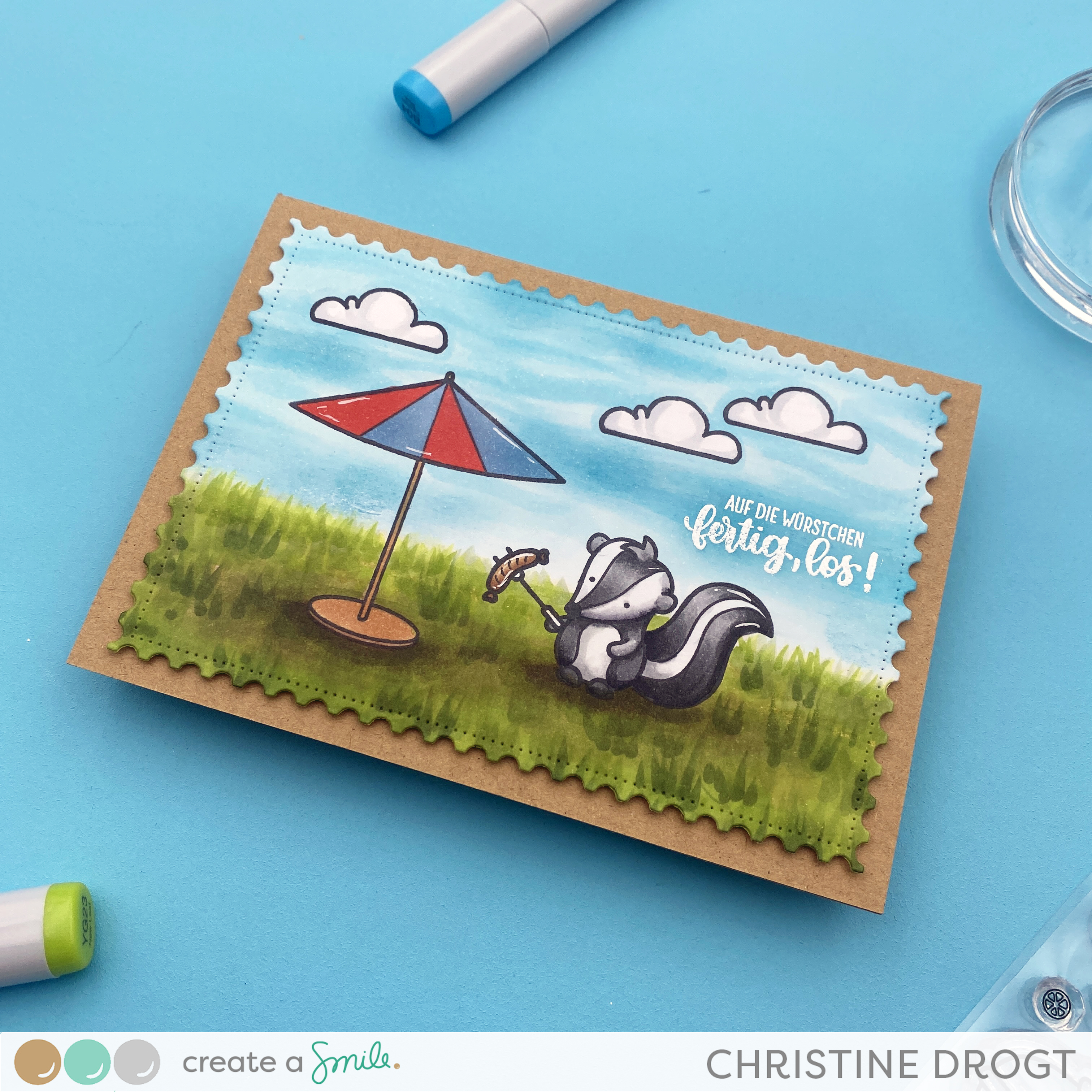 Available, delivery time: 1-3 days
Product number:
SW12013.1
Clear A6 Sommersause
When the flowers are blooming outside, the birds are chirping their songs from the trees and not a single cloud is in the sky, it can only mean one thing: summer is here!
What could be nicer than getting together with friends and family at this time of the year - and have a barbecue in the countryside! We have created this set so that you can invite your loved ones to your garden party with a handmade card. The barbecue season has started, now also on paper ;)
Image stamps:
• cloud
• three balloons
• round table
• cake with candle
• two little birds
• corn on the cob
• Sausage on a meat fork
• Hamburger
• Sausage
• Parasol
• Glass with lemonade
• Mason jar with lemonade and lemon/orange slices
• Oranges/lemon slices individually
• Kettle grill
• Puffs of smoke
• Plates
German Sentiments:
• Heute geht's um die Wurst!
• Einladung zum Grillen
• Sommersause
• Angrillen ist nur einmal im Jahr
• Auf die Würstchen fertig, los!